Streamlight Releases ProTac 2.0 – Plethora of Improvements
Paul B. 11.02.22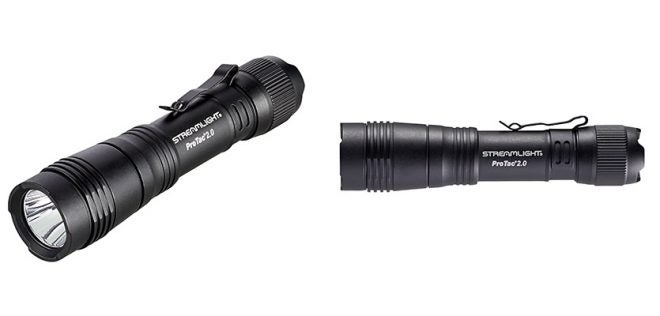 Streamlight ProTac series is popular for a reason, packing a long list of features and durability into an affordable light. Newly released is the ProTac 2.0, bringing generational improvements to an already excellent light.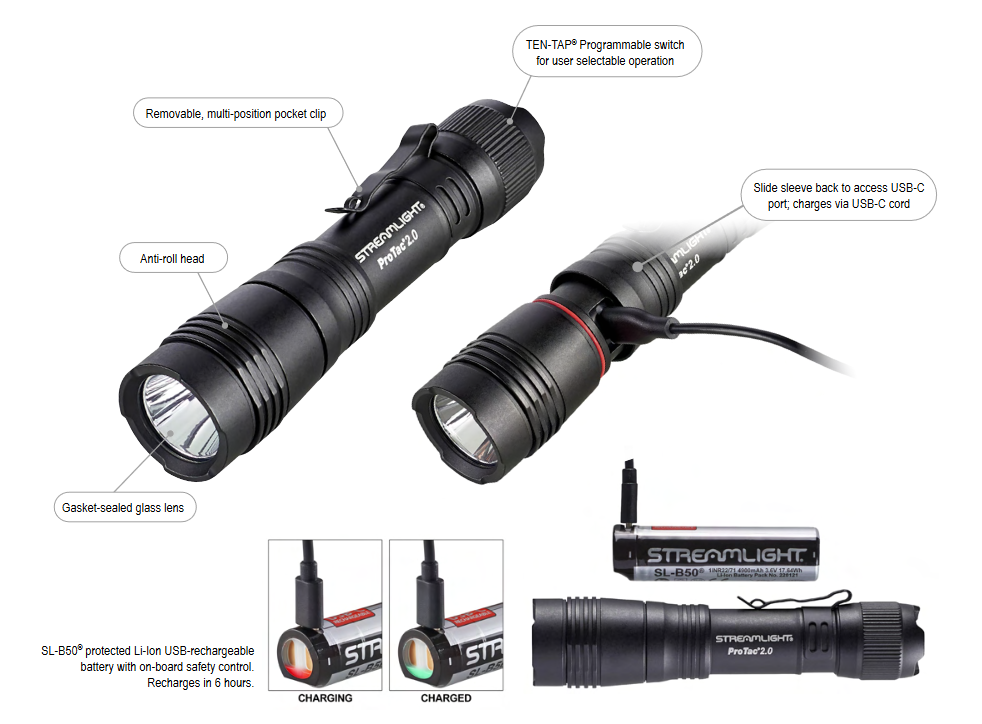 Let's start with the end cap. Streamlight is releasing the Protac 2.0 with their new TEN-TAP end cap which allows the user to program their own operating modes. This would allow you to program what happens when you press the button, high, low, or strobe. This to me is an excellent feature as not all users what a dual pressure switch to activate between high/low or to even have a strobe option. Choose what you want.
As an example, to turn on each lighting mode within the ProTac® HL's default program:
High: Tap and hold; click to lock on; click again for off
Strobe: Fast double-tap (within 0.4 seconds) and hold; click to lock on; click again for off
Low: Fast triple-tap (within 0.4 seconds per tap) and hold; click to lock on; click again for off
Powering the ProTac 2.0 is Streamlight's SL-B50 USB-C Rechargeable Battery Pack. This is a Lithium-ion cell with similar dimensions to an 18650 but sports an integrated USB type C charging port, safety circuit to prevent over discharge or overcharge, and a very impressive 4,900mAh capacity. Sliding the collar on the ProTac 2.0 allows access to the charging port to ensure your light is ready to go.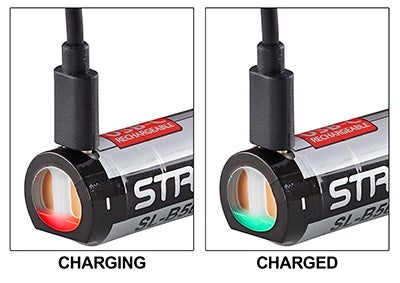 Use the SL-B50® battery pack to power the ProTac® 2.0, ProTac® 2.0 Headlamp, and the ProTac® 2.0 Rail Mount
3.6V, 4900mAh, rechargeable at least 500 times
Charges in 6 hours using USB-C input
Battery charge status indicators around the port: Red for charging, green for charged
Integrated safety circuit protects batteries from overcharge/overdischarge
3.26 in (8.28 cm); 3.0 oz (85.0 g)
2-year limited warranty
Finally with the ProTac 2.0 itself. Impressive specifications, long list of features, and a MSRP of $195.00 (street price will most likely be a good bit lower), this could be one of the best EDC lights for the money.
Features TEN-TAP® programming – Choice of three user selectable programs:1) high/strobe/low  2) high only  3) low/medium/high

High: 2,000 lumens; 262 m beam; runs 2.5 hours
Medium: 570 lumens; 142 m beam; runs 4.5 hours
Low: 100 lumens; 60 m beam; runs 25 hours
Strobe for signaling or disorienting: runs 4 hours and 25 minutes

IP67-rated; dust-tight and waterproof to 2 meters; 2-meter impact resistance tested
6000 series machined aircraft aluminum with Type II MIL-Spec anodized finish
Anti-roll head prevents the light from rolling away when placed on a flat surface
6.10 in (15.5 cm)
8.25 oz (234 g) with one (1) SL-B50® battery pack
Includes USB-C cord, removable pocket clip, and nylon holster
Available in black
Limited lifetime warranty
For additional information and to find a retailer, visit the ProTac 2.0 product page.