AllOutdoor Review: The GiantMouse GMF1-FS Fixed Blade
Nicolas Lenze 11.04.22

I think my everyday carry folding knife has more craters in it than the moon. For a long time, I bought knives with the assumption that I'd beat them into oblivion. However, as I've become older and more refined (that's a nice way of saying "snobbish"), I've found myself wanting quality over quantity. I've played with a few GiantMouse knives now and they have risen to the top of my list of strong, functional, and stylish blades. Having carried a couple of their folders, I wanted to take a look at a fixed blade. Today, I'll be reviewing the GiantMouse GMF1-FS.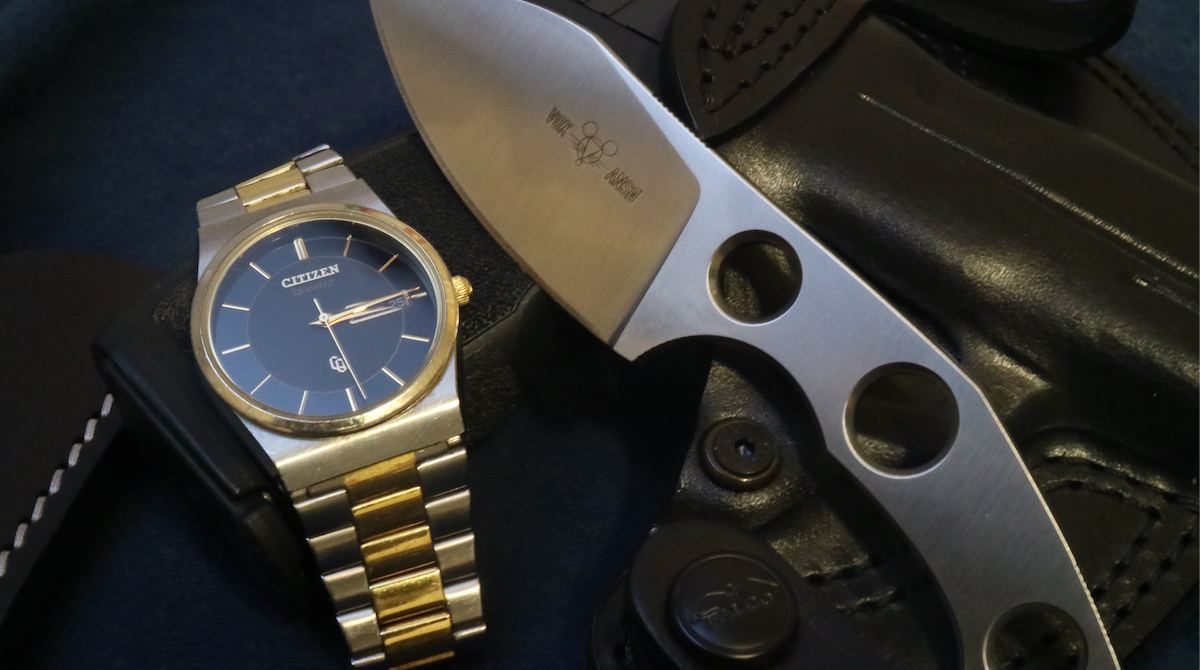 The GiantMouse GMF1-FS: Specifications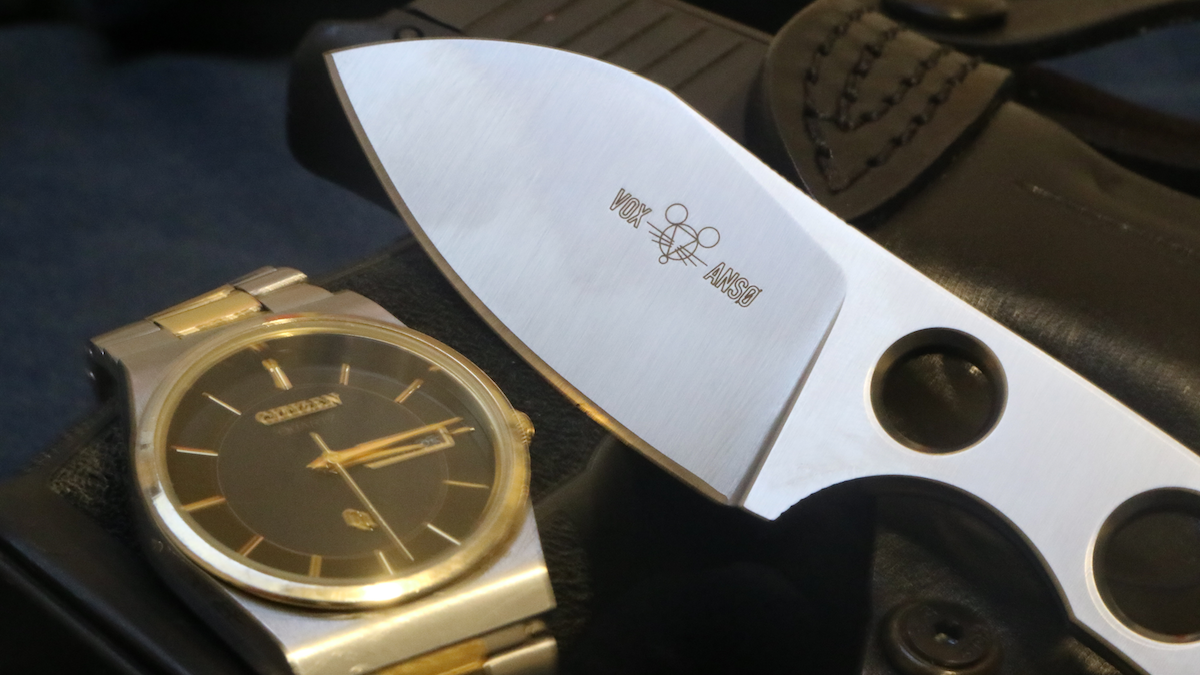 Overall length:

2.6″

Blade length:

5.4″

Blade thickness:

0.197″

Blade material:

M390, satin finish

Weight:

2.4 oz

Origin:

Italy

MSRP:

$155.00
Looking Sharp. Pun Intended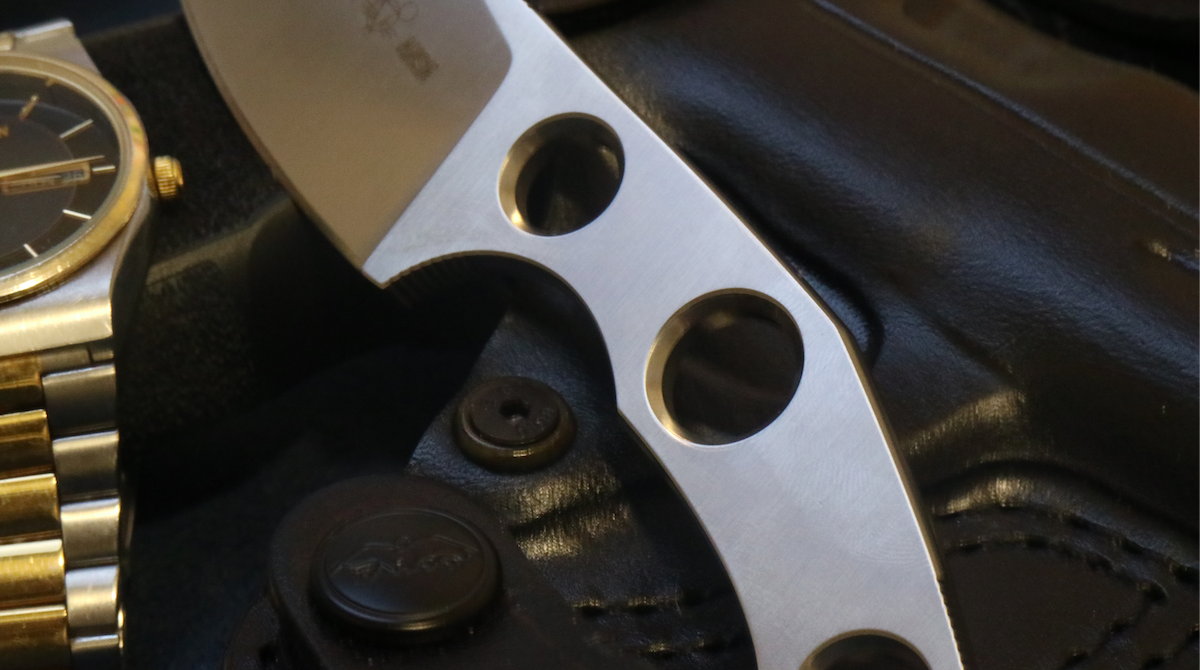 Let's be adults here, m'kay? At least half the time I buy a knife, my decision is greatly impacted by the appearance of the knife. When I research a firearm, a shovel, or a car, my primary consideration is how the tool performs its intended task. Knives are different, to me at least. A knife is function and art colliding in the best way and I'd be lying if I said I don't often sacrifice performance for aesthetics. This is a roundabout way of saying that the GMF1-FS is BEAUTIFUL. While my initial thoughts are that I'll be losing some functionality, I accept those terms.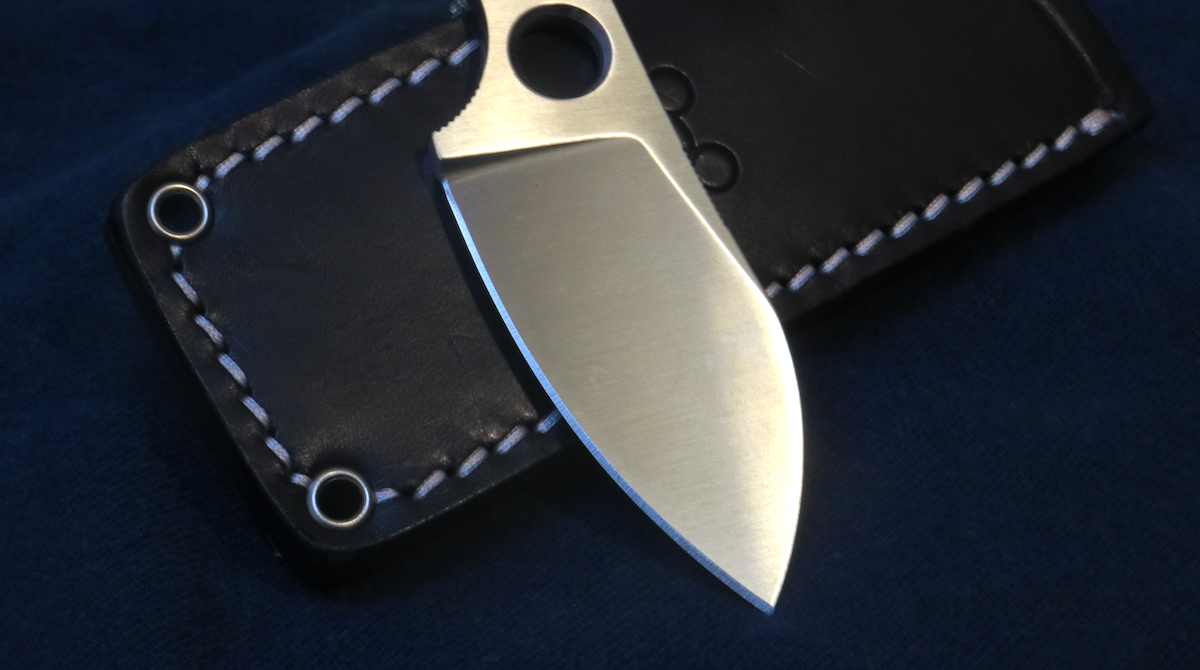 At a glance, the blade is excellent. The satin finish is on the shiny side and I'm here for it. The shape of the blade is quite different from what I've grown accustomed to. I'm interested to see how it functions in the EDC role that I've selected for it. The sheath is black leather and very thick. It has the ability to attach to a belt.
Taking A Stab At It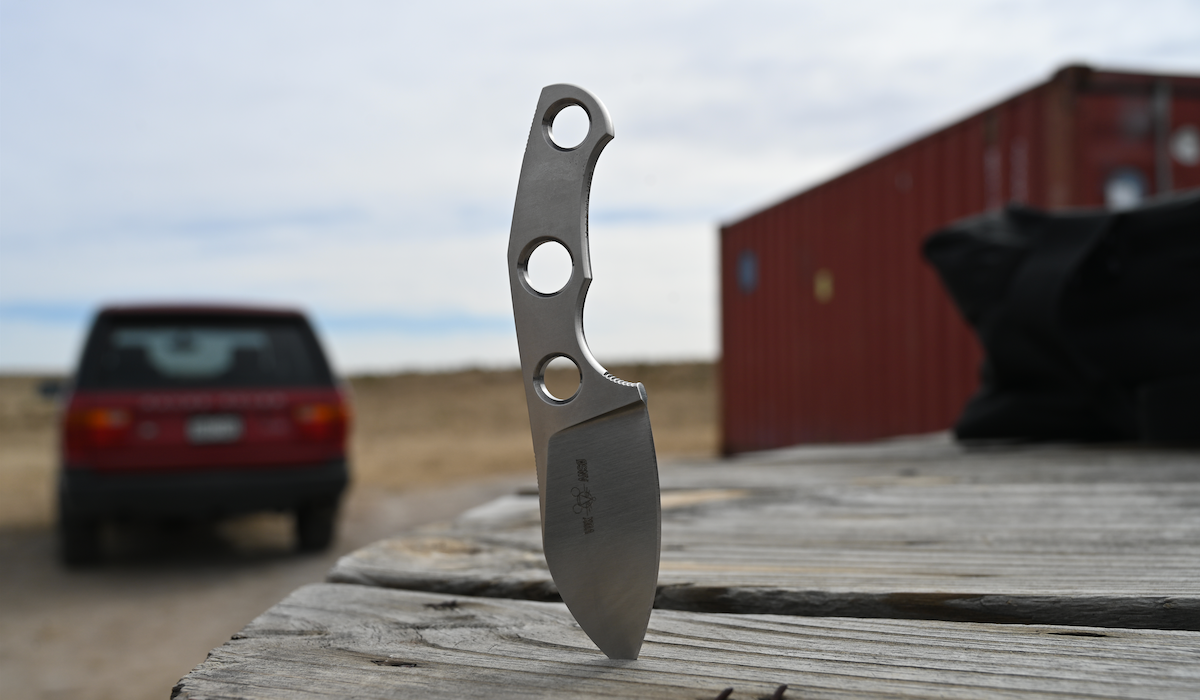 I don't usually carry a sheathed knife. I do have one that I use for defense when I can't or don't want to carry a firearm. You can find that review on AllOutdoor. I'm not looking at the GMF1-FS from a defensive perspective, though I think that it could fill that role if it needed to. I'm carrying the GMF1-FS as an EDC knife, meaning that I'll be using it in my normal, daily tasks.
I put the knife on my belt and set about my day. The sheath worked well for retaining the knife as I moved around. Deploying the knife was obviously slower than with a folding pocket knife, but with some practice, I had it looking pretty smooth. The knife faced the usual daily tasks of opening snack bags for my son and relieving boxes of their contents. Quite a few boxes, actually, as I've had this knife for review for several months. It's been my go-to for tape and cardboard for a while, and it's still sharp.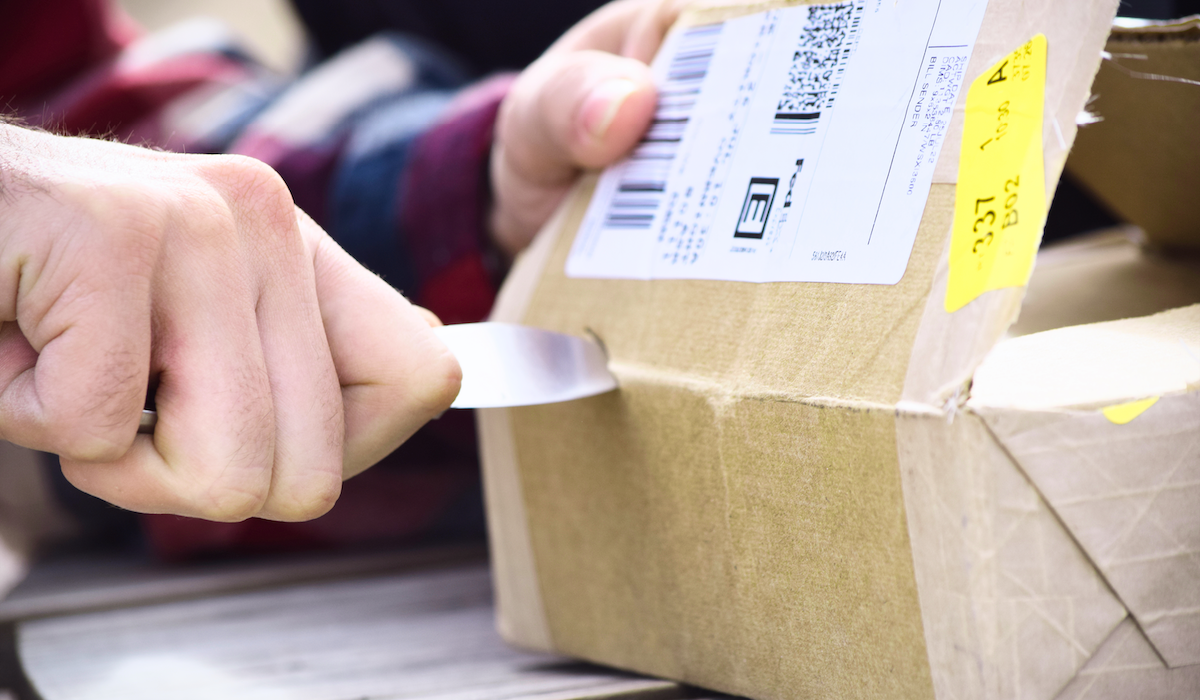 Back to the sheath, I did notice that the retention was just right. The knife slides out with little effort, but not on its own. Putting the knife back in leaves you with a satisfying thunk, letting you know that the blade is secure.
Get To The Point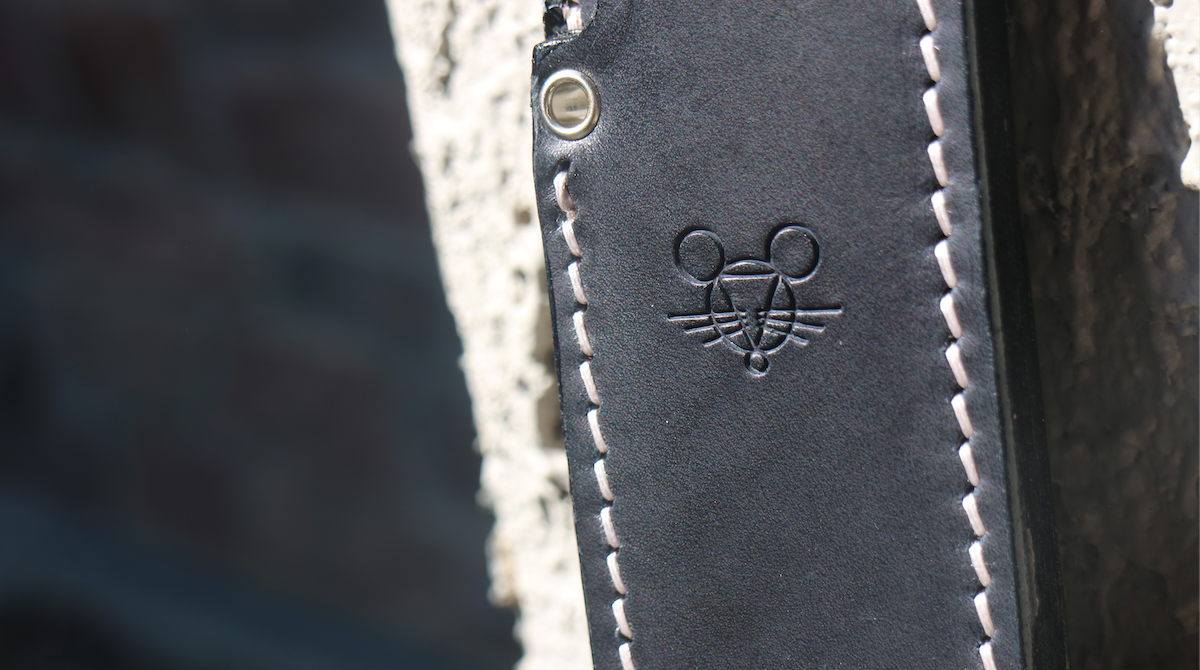 I think that the cost of the GMF1-FS is the tipping point. $155 teeters on the cliff's edge. It's not too much that you can't save for it relatively quickly. It's also not so cheap that you'll go buy two after reading this article.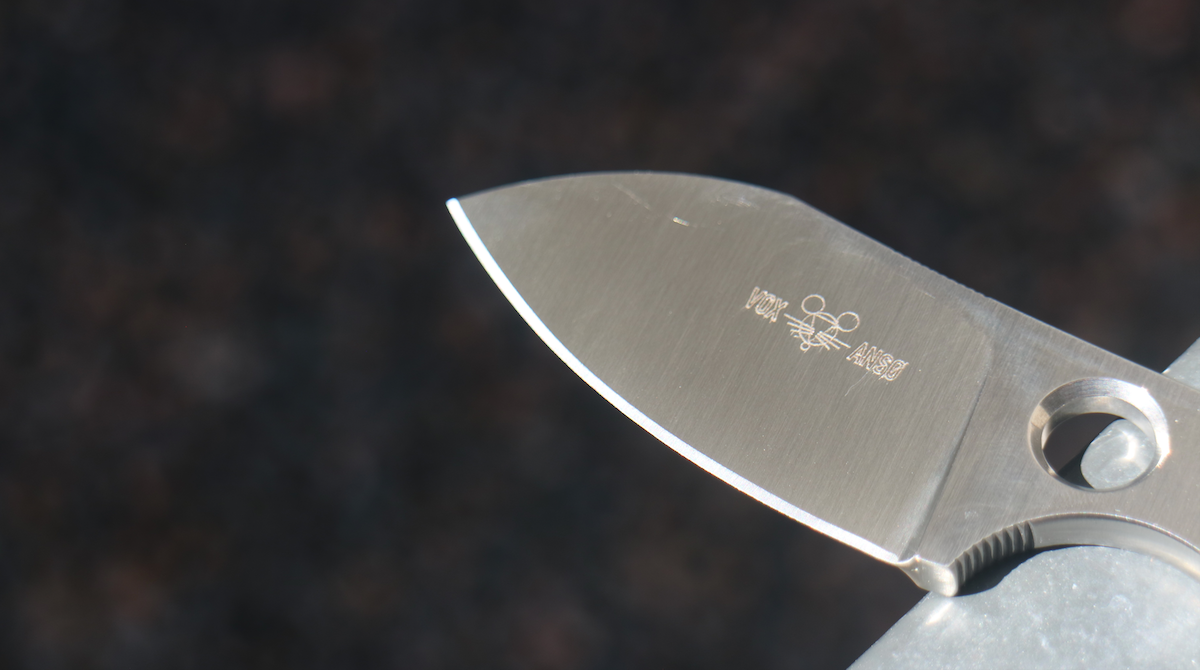 In my personal opinion, I think the GMF1-FS is well worth the cost. If, like me, your goal is to get away from cheap folders that you have to replace with regularity, there's a good chance that this knife has what you need. Custom knives with similar materials and features far exceed the price tag. The weight is just right. The lines are near liquid. The steel is durable. I don't know what else you could ask for. On top of that, it comes with a handsome, well-crafted leather sheath. I like the sheath, but I would definitely like to see a quicker Kydex option.
My only hangup was the shape of the blade. I love it but it's just so different from what I normally use, that I found some tasks difficult. Specifically, I'm talking about prying. I know, I know. You're not supposed to do that. We all do, though. Working such a wide point under something like a staple is possible but not effortless.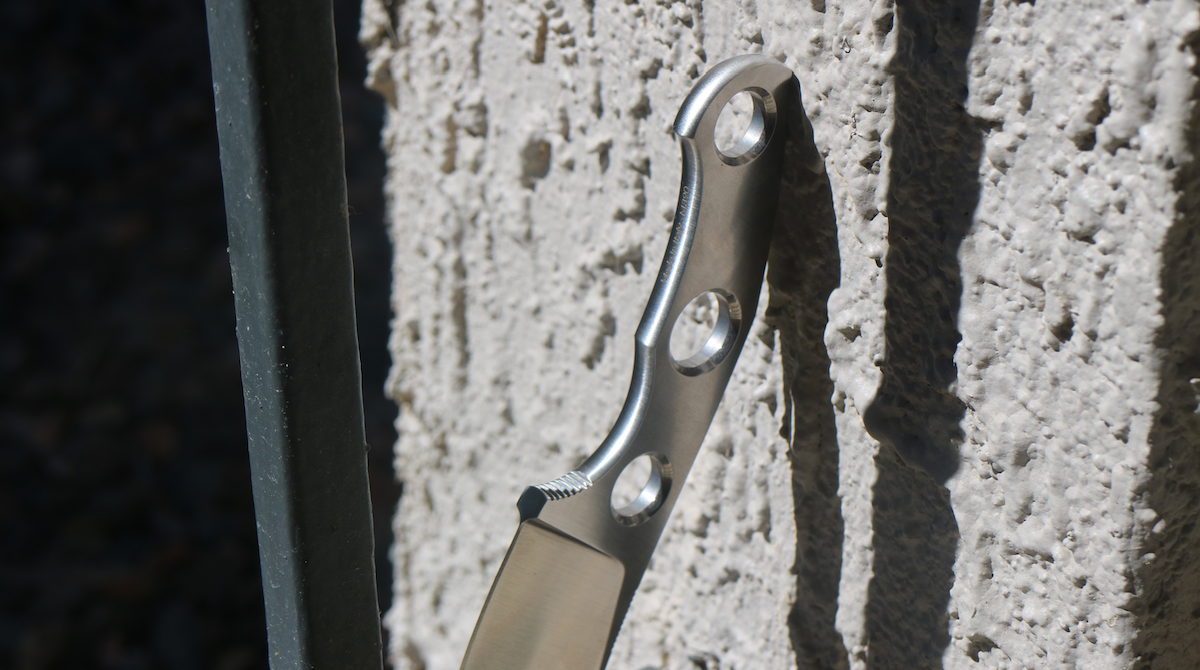 The GMF1-FS is a functional knife at an obtainable price. If it's something you plan to use with regularity, you won't be disappointed. If you're just a collector and want something shiny to look at, you can have a sleek piece without blowing a hole in your wallet.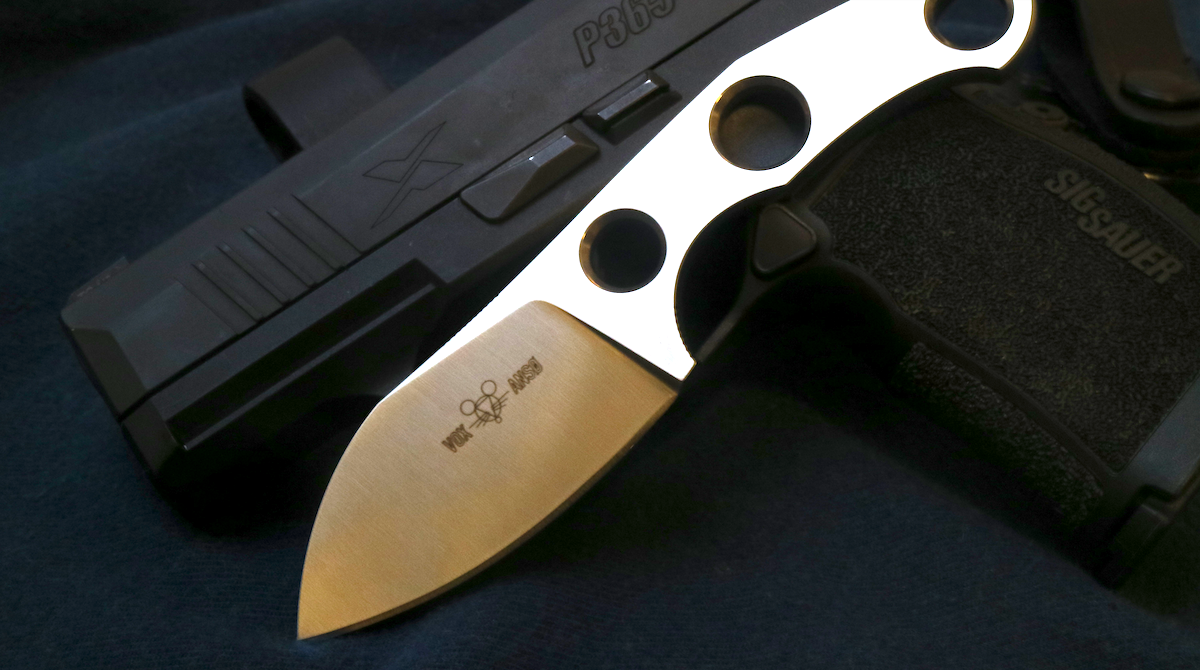 If you're interested in ordering your own GMF1-FS, you can order directly from the GiantMouse website. For more content from GiantMouse, follow them on all of their social media pages. They can be found on Instagram, Facebook, and YouTube. Keep a sharp eye and a sharp knife!