NEW Kryptek Camo Patterns Optimized for Whitetail Hunters
Eve Flanigan 11.10.22

Just in time for deer season, Kryptek recently announced the availability of new camo products. "Skyfall" is the name, and whitetail deer are the game. The Skyfall pattern combines the existing tiger-stripe Obskura pattern as the primary design, underlaid by Kryptek's signature military netting-inspired patterns. The high and low color tones mimic deciduous forest patterns to effect true stealth in pursuit of whitetail in their typical woodland habitat. According to their recent press release:
"Kryptek Obskura dynamically breaks-up the user's outline for a lower probability of detection, and improves effectiveness of concealment at longer ranges with bolder, well-defined edges that cause abrupt transitions between colors and a multi-directional flow.  It is this same advanced design that provides unprecedented concealment in close quarters with super keen eyed white tail deer."
Product lines using the Skyfall pattern include various weights and features suited for early-, mid-, or late-season hunting. They're called:
Valhalla, a line of pants, jacket, and shirt warmer or slightly chilly days
Dalibor, including pants, jacket, vest, and gloves meant for layering on variable-temperature days
Vellus, a pant, jacket, and gloves with fleece lining for cold and wind protection
Njord, a pant and jacket with high-pile fleece lining for extreme cold and wind
Plus other rain gear and accessory clothing items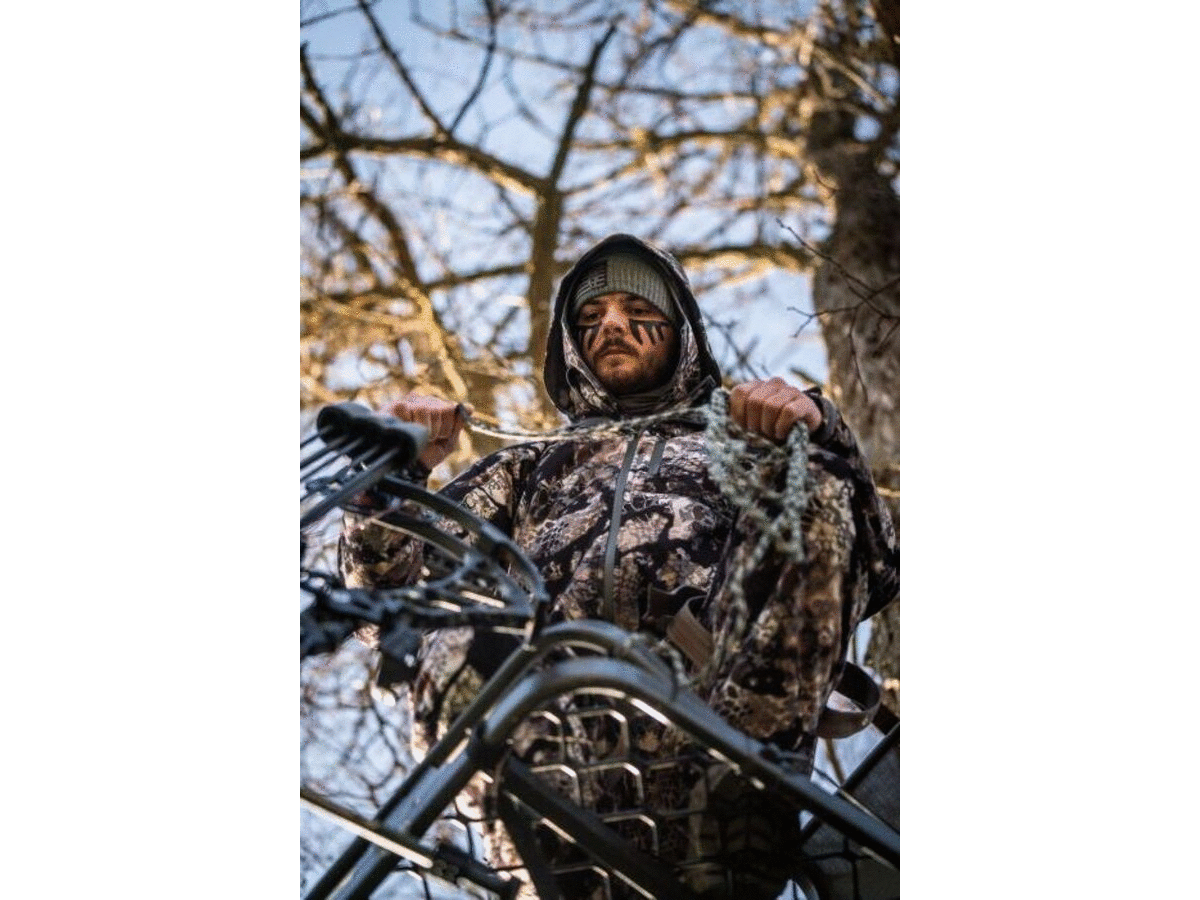 Kryptek is a hunting apparel brand with roots in the military, drawing on experience and wisdom from generations of camouflage research and development from the United States and other nations. Their highly technical fabrics and designs are made for quiet movement, temperature and moisture management, odor prevention, and comfort. It's a brand well-known for the intense application of technology to the creation of clothing that can make long days afield more enjoyable and never impede the chance to close in on game animals. Prices for Skyfall-pattern apparel vary according to type. See the Kryptek website for details.