Daiwa Saltist LW: Improved Features, New Look, Here for the Holidays
Eugene L. 11.14.22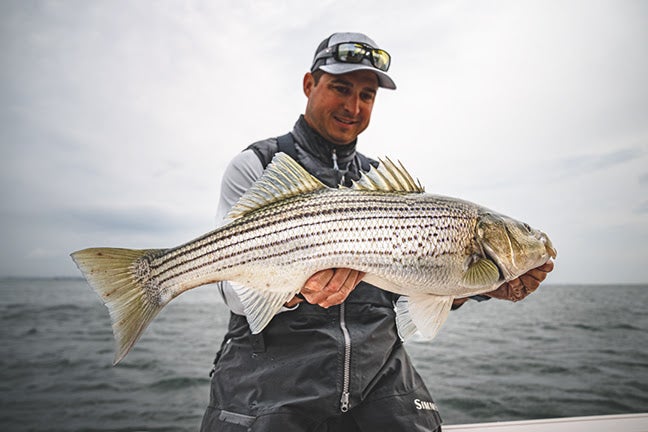 Just in time for the upcoming holiday season, the new and improved Daiwa Saltist LW is coming to stores and online retailers with a fresh new look and enhanced features. Built to stand up to salt and grime while trolling, but still be an affordable levelwind reel. Perfect for chasing after salmon and lake trout in the Great Lakes, striper out in the northeast, or musky up north. The revamped Daiwa Saltist LW reel is built tough to live up to its reputation as an extremely durable reel that works well and looks good while still being affordable.
The reimagined Saltist LW was specifically designed for fishing big water such as the Great Lakes and marine settings. The reel is built around a rigid aluminum frame and side plate to keep everything in precise alignment. For the guts of the reel the Daiwa Digigear engineering ensures the gears will perfectly mesh. The reel will be smooth and quiet as you reel it with its comfortable large handle.
Daiwa Saltist LW Features
Aluminum Frame and Side-Plate
Light Weight Aluminum Spool
DIGIGEAR System
(ATD) Advanced Tournament Drag
"Our updated Saltist LW series of levelwind reels is built to take on the biggest, most determined fish in your waters," says Daiwa's Senior Marketing Manager, Marc Mills. "Although lightweight for their size, their strong aluminum frame serves as the solid base required to tighten down on lunkers gone wild. They also now feature Daiwa's Automatic Tournament Drag (ATD). This system employs an improved drag grease with low viscosity at rest that becomes more viscous the instant the spool begins to turn. The end result is a super-smooth drag with low initial inertia and the ability to slow or redirect a big fish when you need to prove that you're the boss."

"Charter captains also love them because inexperienced clients never have to fuss with thumbing the line evenly across the spool," adds Mills. "That can be a real plus on bumpy days when the fish are hitting fast and furious."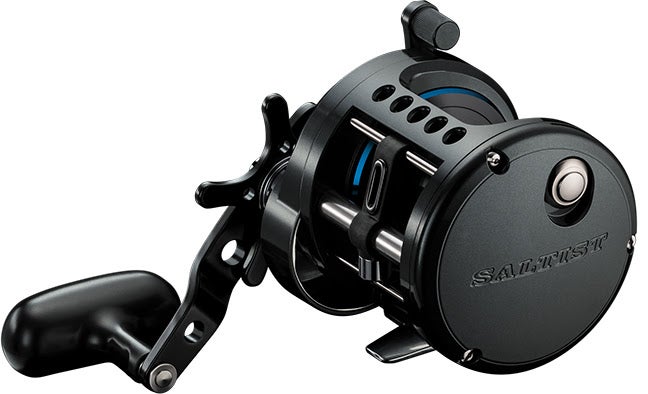 Saltist LW reel is available in sizes from W20 up to W50, all the models feature 5 ball bearings (2CRBB+2BB+2RB) for smooth performance and cranking. The reels will come in either a 6.1:1 or 6.4:1 gear ratio depending on the model. Depending on that gearing the retrieve rate is 35 or 47.2 inches per rotation. Depending on the size the line capacity starts at 12/420 to 40/310 for mono and from 40/260 to 50/630 for Daiwa J-Braid. The max drag is either 15.4pounds or 20 pounds, all the models have the same MSRP of $199.99.