Documenting New York Tug Hill & Adirondack Fisher Population Changes
Megan Plete Postol 11.29.22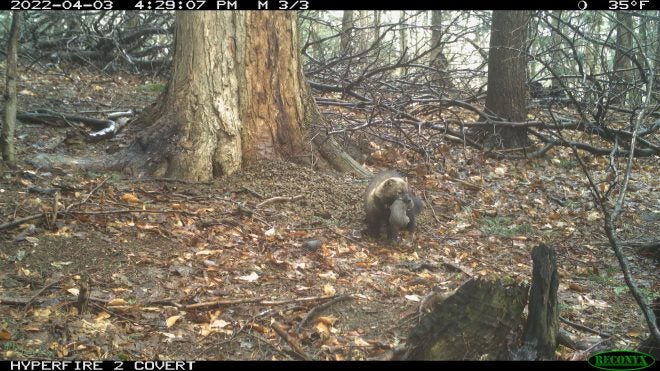 Fisher population levels in New York State have been fluctuating for years so the state's wildlife agencies have been investigating why. The on-ground portions of the state's Department of Environmental Conservation's (DEC) multi-year study on fisher population levels in the Central Adirondacks and Tug Hill regions have concluded.
DEC staff, in partnership with researchers from the State University of Environmental Science and Forestry (SUNY- ESF), have spent the past few years investigating the survival and reproductive rates of fishers on the Tug Hill Plateau, where fisher population levels appear robust, and the Central Adirondacks, where populations appear to be declining. The goal is to better understand important factors affecting fisher populations to ensure sustainable harvest management.
While DEC handled most of the field work and trapper coordination, SUNY-ESF helped create protocols, analyze data, and assisted with some field work. Critical assistance for the project was provided by local trappers; including five from the Tug Hill area and 17 from the Adirondacks.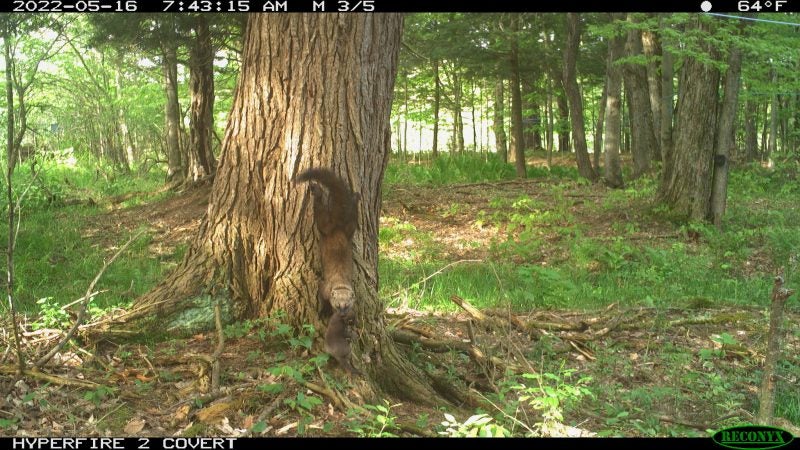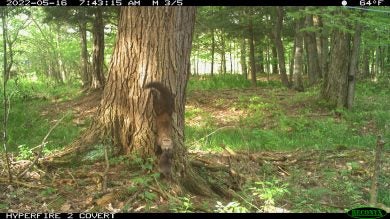 Throughout the last four winters DEC staff and contracted trappers have been live trapping fishers, collaring the female adults specifically with GPS collars, and then releasing them. Once the spring season arrives DEC uses those GPS sensors to locate and place trail camera around the base of the den trees. As the spring progresses the mother fishers will move their den locations four or five times throughout the season. The strategically places trail camera gather data by taking photos of the kits (baby fishers) as the mother moves them.
"Adult females were fitted with GPS collars to locate and monitor dens and kit production," Wildlife Biologist and Hunting Education Coordinator for the DEC's Division of Fish and Wildlife, Tim Pyszczynski, said. "The combination of real-time GPS location data, as well as trail cameras deployed at maternal den sites, help estimate kit production and survival."
Pyszczynski has worked extensively with the trappers throughout the span of this project and credits their contributions for its success.
"Trappers contracted to help with the study positively contributed to the outcome by significantly increasing the number of fishers our wildlife biologists were able to study," Pyszczynski said. "In a study monitoring wildlife every animal makes a big difference and without their efforts we would not have come close to meeting our goals. In all, the trappers contributed 80 animals to the study."
Ultimately, the information gathered during the project will be used to shed light on the reproductive potential of Northern Zone fisher populations and gain a better understanding of population dynamics. The data, which is currently being evaluated by SUNY-ESF, will uncover the species population status and drivers of that population to determine whether regulated harvest strategies need to be changed, meaning it will be used in consideration of future furbearer management plans. The final analysis is expected to be completed in the Fall of 2023.