Curious Relics #053: Bang, Bang, Ping! – The M1 Garand Part III
Sam.S 11.30.22

Welcome, if you are a newcomer to this fun bi-weekly segment of AllOutdoor.com! The last time around I covered the history and variations of an American icon which is the M1 Garand. Today we are closing out the lovable hunk of American wood and steel. I apologize for the intention vagueness the bullet point yielded way more information than ever possible to put in a single article. I will probably revisit this later on in their own separate articles. Let's dive right into the rabbit hole!
---
Welcome to our recurring series of "Curious Relics." Here, we want to share all of our experiences, knowledge, misadventures, and passion for older firearms that one might categorize as a Curio & Relic  – any firearm that is at least 50 years old according to the ATF. Hopefully along the way you can garner a greater appreciation for older firearms like we do, and simultaneously you can teach us things as well through sharing your own expertise and thoughts in the Comments. Understanding the firearms of old, their importance, and their development which lead to many of the arms we now cherish today is incredibly fascinating and we hope you enjoy what we have to share, too!
---
Dating: The M1 Garand
This is often the most stressful bullet point for me to cover because either there is no information out there or there is so much that it would make an entire article on its own. The M1 Garand muddies the water even more so by being made extensively and by numerous manufacturers. Beyond just those two points of excuse for any vagueness, the M1 Garand rifle you own is likely a mish-mash of parts from several rifles(especially if it is from the CMP). This is why dating is only pertinent to the receivers. Some other parts can be dated (barrels will have a date typically under the handguard by the operating rod) but the core piece that is the firearm is the receiver and that is what this will focus on.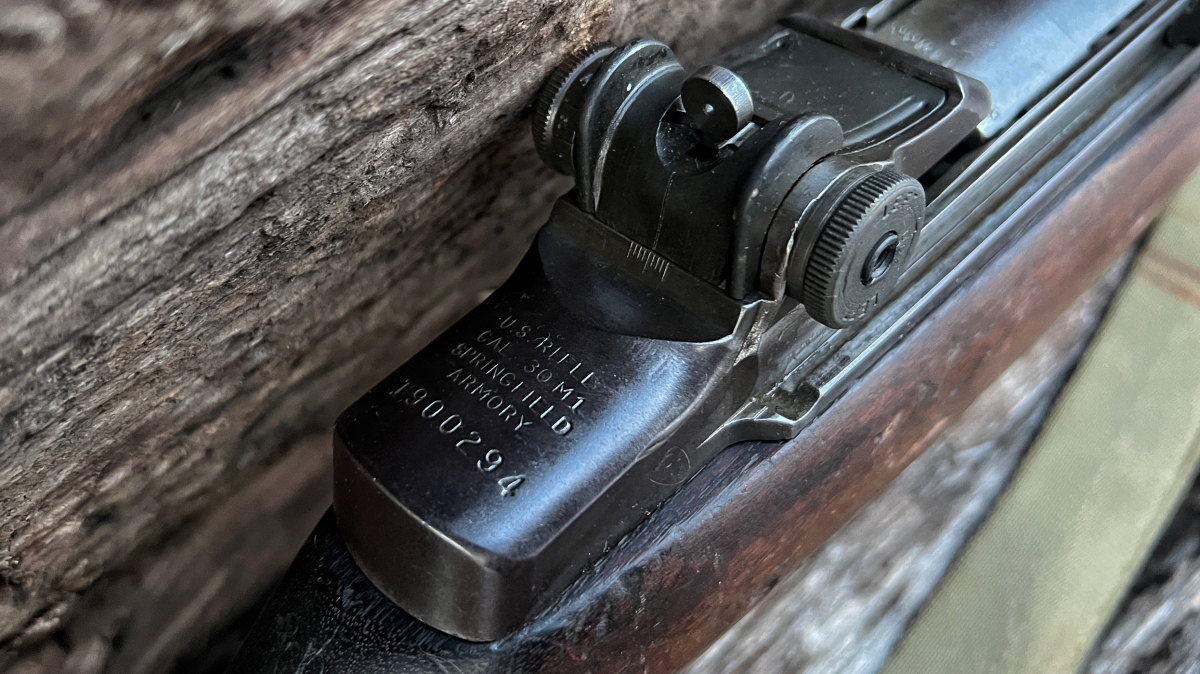 There are a few different sources online that will have large tables that will yield a month and year of manufacture. These are all approximate since they are serial number ranges. Any decent website will do you the courtesy of splitting up things by manufacturer just to narrow it down further. An easy-to-read one would be this one linked here. With the information given by several websites, I have determined my receiver is between August and September of 1943 which is very cool!
Specifications: The M1 Garand
The M1 Garand is a semiautomatic rifle chambered for the 30-06 Springfield cartridge. It holds eight rounds in an en bloc clip that is inserted through the top of the action. After the last round is fired the empty en bloc clip will eject out of the top and is almost always accompanied by a very recognizable Ping! Its overall length makes it maneuverable and its weight makes it feel dense and sturdy.
Years Produced: 1934 to 1957
Number Manufactured: Sources vary on exact numbers but a rough estimate is approximately 5.4 million
Operating System: Long-stroke gas piston system
Chambering: 30-06 Springfield (Some Navy rifles were in .308 Winchester)
Barrel Length: 24 Inches
Overall Length: 43.6 Inches from butt to muzzle
Weight: Roughly 9.5 Pounds
Action: Gas operated, semi-automatic
Safety: Manual Trigger Guard Style
Capacity: 8rd En Bloc Clip
Front Sight:  Fixed Blade
Rear Sight:  Adjustable Peep
Stock:  Walnut
Aftermarket Parts & Accessories: The M1 Garand
Name a part and you got it! Well, that may not be entirely true but due to the overwhelming amount of manufactured rifles, parts, and accessories, there is still an ongoing surplus of sorts. Any mainstream parts company will have the general parts for an M1 Garand. Places like Numrich, SARCO, and eBay are my frequent stops. They will have almost everything a person would need to repair, replace, and maintain their M1 rifles. There is also a whole host of reproduction parts available due to the widespread love and ownership of the M1 rifle. Things like spring kits all the way to bayonets!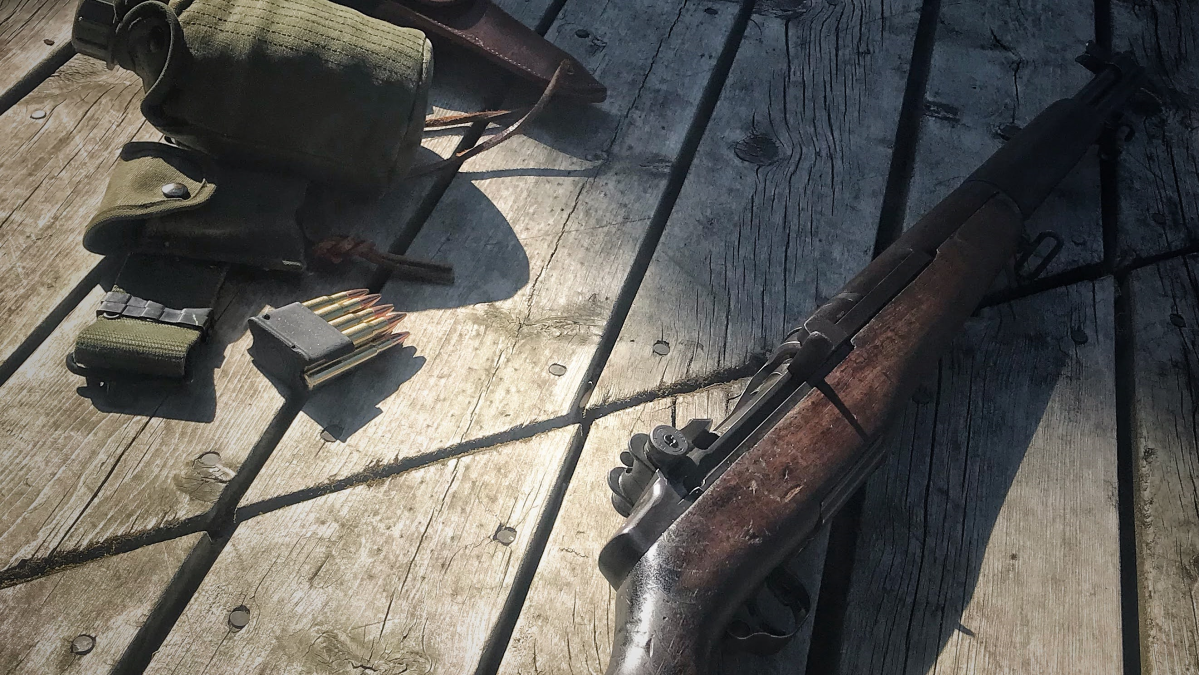 Range Time: The M1 Garand
This has got to be one of my favorite guns to take to the range. At the same time, it probably is one of the ones that is least likely to end up there. It is a heavy gun and it takes up a lot of space so toting it around is a bit of a hassle and then there is the whole ammunition issue. M1 Garand rifles were designed to function and safely operate with ammunition such as M2 Ball, a 150-grain FMJ military round. Since it was designed in this general parameter it makes the operating mechanism susceptible to breakage and excessive wear when using modern-day loadings of 30-06 (especially hunting ammunition). Both surplus and modern-day "M1 Safe" ammunition are available on the market but it often feels in short supply. I personally do not have a lot of time to reload for it although it is on my list. For further information on the M1 Garand and its ammunition check out this article I wrote for TFB Armorer's Bench.
Operating the M1 Garand takes a bit of getting used to. It is a heavy compact gun but the mechanism is unlike a lot of modern ones since it utilizes that 8rd en bloc clip. The first time using it can be daunting but I encourage you to practice and even check out old military manuals to avoid injury. This may be laughable to some but to the uninitiated, the M1 may genuinely hurt you. The operator may load the en block clip into the internal magazine assembly and release pressure prematurely causing the bolt to slam into their thumb and causing what is widely known and dreaded as "Garand Thumb". I am far past this occurrence and know what to do so I never have any issues but just a word of warning.
Shooting the M1 Garand is exhilarating and any owner of one will tell you that. The recoil is comfortable in an odd way. Sure, it kicks a little but I describe it as sort of bouncing. Aiming down your sights, firing, and re-settling on a target are all in a sort of bouncing motion. It just comes right back down to where you started and there is a weird comfort in that. It is easy to shoot, I guess. the peep sights are self-explanatory and it is obvious why the U.S. military has used them since the M1903 rifles. They are just easy.
As far as putting holes in the paper goes, this gun will do it. Hitting a man-sized target at 100 yards is extremely doable. I have read that the "battle zero is supposed to be 300 yards so if a soldier fired center mass at anything from zero to 400 yards they will probably hit it. I did not play with my sights at all before shooting on this particular range day and the light was getting pretty low since this was my last gun of the day so please ignore my poor grouping. The main point is that I still hit the target and in terms of military application it would hit a man-sized target.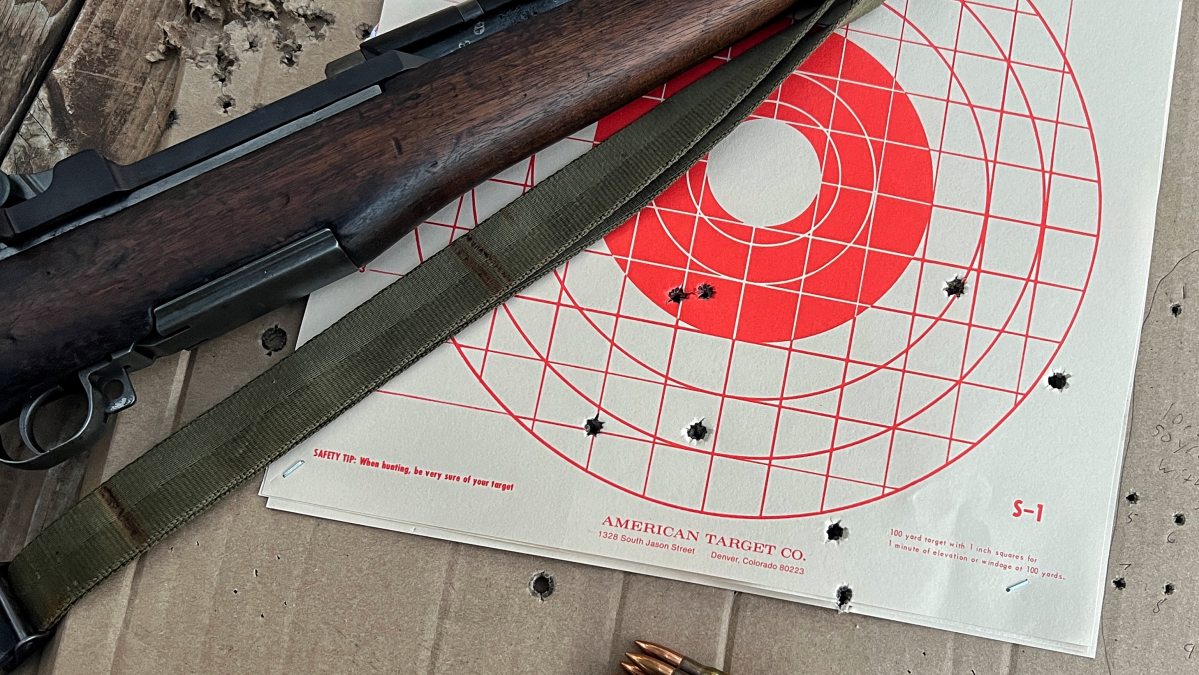 Conclusion: The M1 Garand
This American icon deserves all the love and recognition it receives. It is an absolute work of art and ingenuity. I like many M1 Garand owners will hold onto my rifle until the day I die. The U.S. Rifle, Caliber .30, M1 is such a blast to work with and one of the most satisfying guns that I have ever shot. I encourage you to save your pennies and add one to your collection. I think I said it best at the end of Part I. "The M1 Garand is as much a piece of pure Americana as drive-in movie theaters, milkshakes, burgers, muscle cars, and baseball. It is beloved by veterans of any branch and any tour of duty. It is nostalgia and remembrance to relatives of such veterans who may have handed down such a magnificent tool. Today, it is one of the most recognizable and sought-after pieces of history sitting on a gun rack."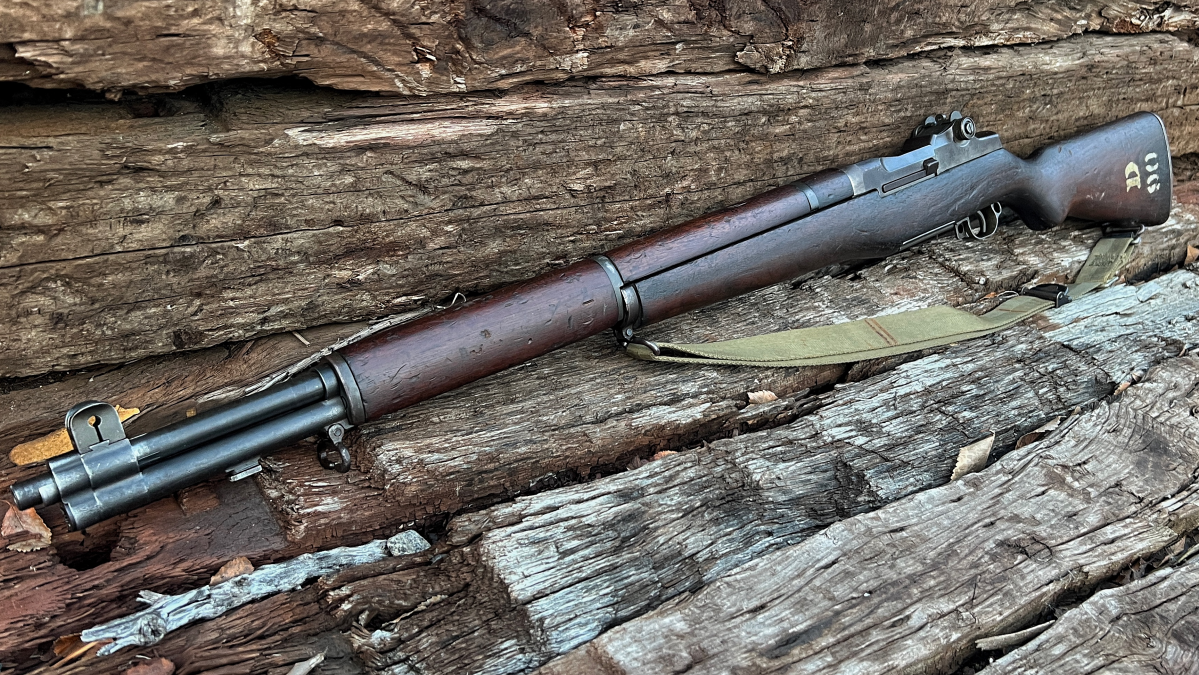 In closing, I hope our Curious Relics segment informed as well as entertained. This all was written in hopes of continued firearm appreciation and preservation. We did not just realize how guns were supposed to look and function. It was a long and tedious process that has shaped the world we live in. So, I put it to you! Is there a firearm out there that you feel does not get much notoriety?  What should our next Curious Relics topic cover? As always, let us know all of your thoughts in the Comments below! We always appreciate your feedback.