New Gulf Striped Bass Conservation Rules – Florida Fish and Wildlife
Eugene L. 12.06.22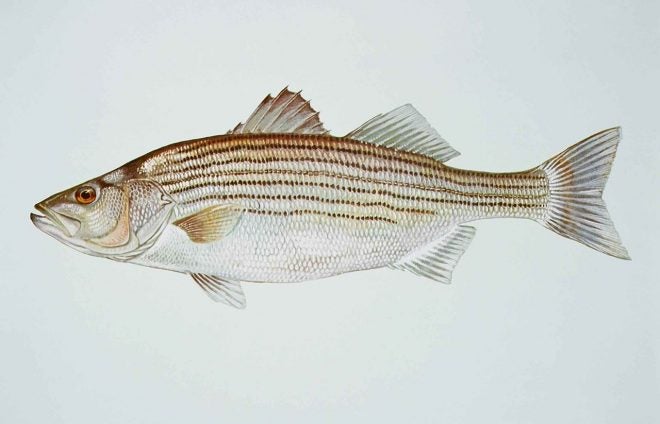 At their December Commission Meeting (November 30th – December 1st), the Commissioners with the Florida Fish and Wildlife Conservation Commission (FWC) approved new rules to help with conservation efforts of the Gulf striped bass (Morone saxatilis) population in the lower Ochlockonee River in Wakulla County. While you usually connotate Striped bass with surf fishing in the Northeast and don't think of Striper (Striped Bass) in Florida there is a limited population of them in the Gulf.
The FWC commission found that their research showed a high rate of recreational harvest of broodfish (breeding size) Gulf striped bass. So staff put forward a rule proposal to change the harvest length limit on the gulf striped bass. The new rule would still keep the current bag limit of three fish per day for striped bass in effect. Instead, the new rule changes the length limit of the striped bass, changing it from the current 18 inches minimum harvest into a no-minimum size limit for gulf striped bass and only one fish over 24 inches to be harvested in your three-fish daily limit. Due to the size of the populations of gulf striped bass, they are very dependent on stock enhancement using hatchery production stockings and protection of the brood stock of larger-sized striped bass.
"This rule change is a positive step for Gulf striped bass, an important sport fish in Florida," said FWC Commissioner Gary Lester. "We appreciate staff working with stakeholders on these ongoing conservation efforts for the future of this fishery."

Staff held public meetings with local anglers to discuss research and management options for this fishery at Lake Talquin in May 2022 and an additional meeting in November to discuss the rule language. Anglers were supportive of using regulation changes as a management tool. Further stakeholder engagement will occur on this rule.