POTD: Not A Success – The Standard Arms Camp Gun
Sam.S 12.07.22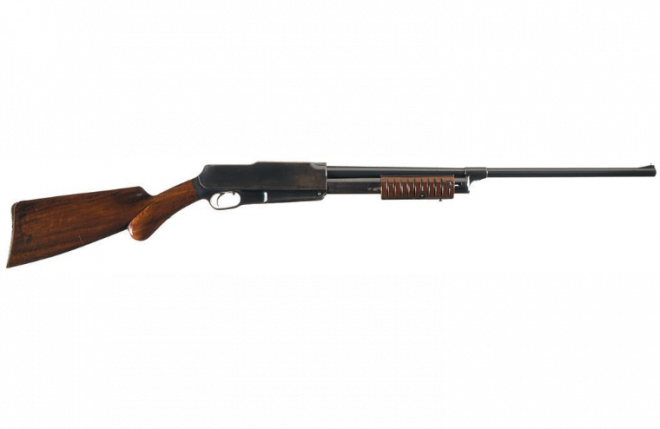 Welcome to today's Photo of the Day! Here we have another Standard Arms long arm. This is the Standard Arms Camp Rifle chambered for a 50 caliber cartridge. Previously I covered the Standard Arms Model G which stands in history as one of the biggest firearm design failures. Some recap, the Standard Arms Model G was much ahead of its time in terms of concept. It was primarily a semiautomatic rifle but could also be operated in a pump action mode if the user chose to. These unfortunately had a habit of breaking and later on the company would release modified "pump action only" models in hopes of salvaging some sales. This Standard Arms Camp gun (hard to call a rifle) is chambered for a 50 caliber proprietary cartridge similar to 50-70. It sports a smoothbore barrel and was intended to fire a single lead ball or a shotshell. Very few were made (roughly 30) and featured a pump action for the previously mentioned reasons.
"Manufactured from 1912-1914. This is an extremely rare smooth bore rifle for 50-70 caliber buckshot or round ball with an estimated 25-30 manufactured by Standard Arms and 5-10 fabricated by third parties from components purchased after Standard Arms closed. Ramp bead front sight, two-line Standard Arms Mfg. Co. barrel address, preceded by "CAMP"/50 cal." grooved forearm and smooth pistol grip stock with buttplate featuring high relief wildlife and logo designs."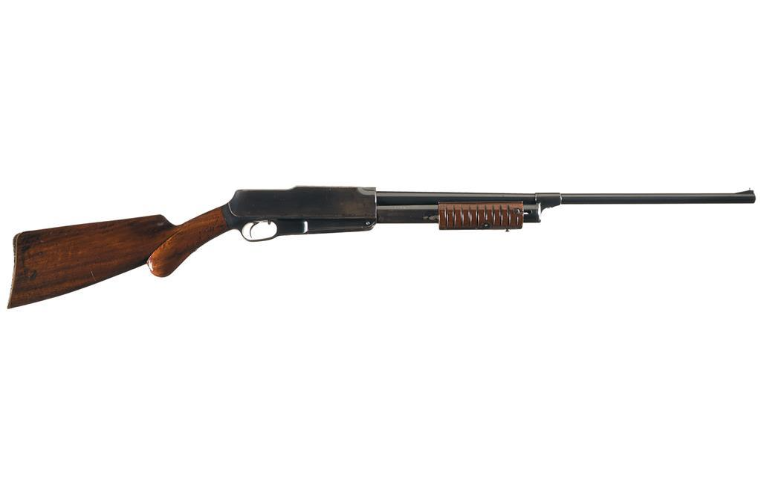 Lot 313: Standard Arms Co Pump Rifle 50-70 – Extremely Rare Standard Arms Camp Model Smooth Bore Slide Action Rifle/Shotgun Combination. (n.d.). Rock Island Auction Company. photograph. Retrieved December 6, 2022, from https://www.rockislandauction.com/detail/61/313/standard-arms-co-pump-rifle-5070.