TFBTV – $159 Shotgun Review: The SDS Imports SLB X2 Burndown
Adam Scepaniak 12.07.22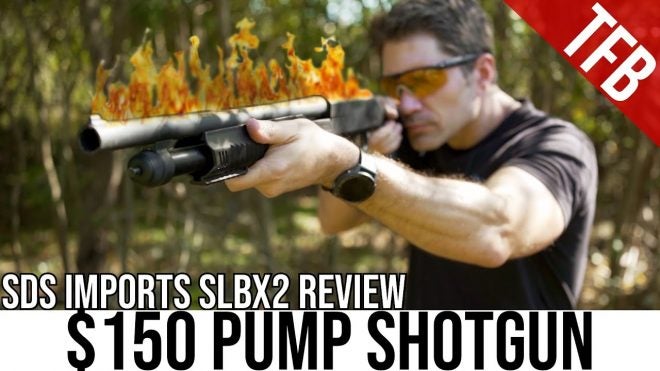 In this episode of TFBTV, JamesReeves reviews the cheapest shotgun he's reviewed to date: The SDS Imports SLB X2 12 Gauge Pump. The SLB X2 is a Turkish pump action shotgun that costs only about $159-$180 online. Surely, a gun that's this cheap can't outlast the #TFBTV 500 round 12 gauge shotgun burndown torture test, right? Let's see how it does on today's episode.
««« APPAREL IN THIS VIDEO »»»
• Apparel: All TFBTV apparel is sponsored by 5.11 Tactical and you can get it at www.511tactical.com
««« GUN & GEAR GIVEAWAYS »»»
Consider supporting us at patreon.com/tfbtv
Gun and gear giveaways are not affiliated with, associated with, or in any way endorsed by YouTube and TFBTV is solely responsible for the giveaways mentioned in this video and this description. No purchase required for gear worth over $250. Full rules and terms are found at http://tfbtv.gun.team/
««« FOLLOW US ON SOCIAL MEDIA »»»
https://www.facebook.com/TheFirearmBlogTV/
https://www.instagram.com/TFBTV/
https://www.reddit.com/r/tfbtv/
««« SPONSORS »»»
Please Support Them! They help make our videos possible.
– Ventura Munitions – www.venturamunitions.com
– Blue Alpha Gear – www.bluealphabelts.com
– Top Gun Supply – www.topgunsupply.com
««« TFB CHAT ROOM »»»
Want to join the TFBTV chat room? Use our Discord Invite: discord.gg/tfbtv
#TFBTV