Wyoming Game & Fish: "Keep Lake Trout from Boulder Lake"
Eugene L. 12.13.22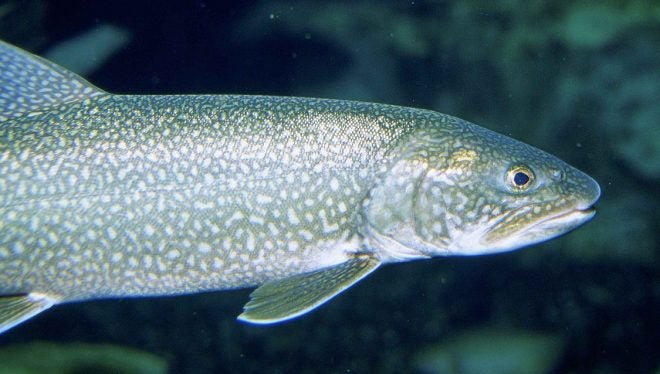 The Wyoming Game and Fish Department is encouraging ice anglers to keep any lake trout that are under 24 inches from Boulder Lake this winter. The removal of the smaller lake trout will improve the health of the lake and fishery, by reducing the competition for forage in the lake. This way Boulder Lake will produce more trophy-class lake trout in the future. Sampling done by the Wyoming Game and Fish Department back in May suggested too many of the small, under 24 inches, lake trout populating the lake. This may be limiting the fishery at Boulder Lake, with too many mouths to feed in the lake.
The easiest and best solution for dealing with this problem is for anglers to harvest their daily limits of these small and tasty fish. By keeping a daily limit anglers are freeing up resources in the lake for the remaining lake trout. This will also lead to bigger lake trout and a better rainbow trout and kokanee fishery in the lake.
With lake trout they start their life feeding mainly upon aquatic invertebrates, but once they reach a certain size of usually around 15 to 18 inches long their diet shifts. They become mainly fish eaters, such as the rainbow trout and kokanee in Boulder Lake. With an overabundance of smaller lake trout, this puts a lot of pressure on the kokanee and rainbow trout. At the same time, this makes for smaller and skinny lake trout, and any larger class lake trout usually being skinnier and have poor body condition. Fishery management has to maintain a careful balance between the predators and prey in the lake.
Now that winter is here its a great time to target the lake trout through the ice. The smaller fish under 24 inches make a great meal; fried, broiled, baked, or smoked. Anglers can keep up to six lake trout per day from Boulder Lake. Only one of the six fish can exceed 24 inches in length. Boulder Lake is part of Wyoming's special winter ice fishing provision that lets anglers use up to six lines at a time when fishing through the ice.