Backwoods Kitchen: Venison Liver and Onions in Bacon Beer Gravy
Paul B. 12.14.22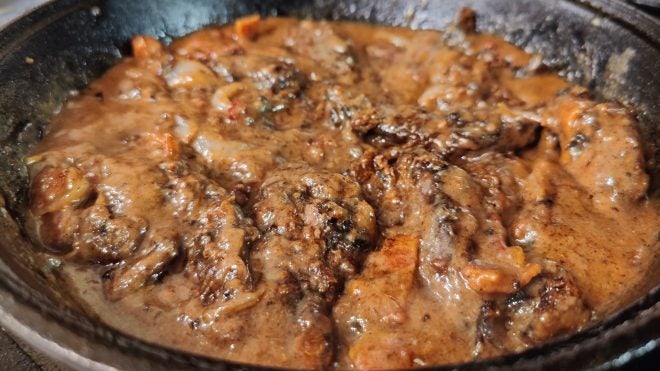 The next time you are field dressing a deer, consider keeping the venison liver and give something like this a try. While browsing one of my favorite camo companies websites, I stumbled on a recipe that caught my eye. I tweaked this recipe for my own tastes and was pleasantly surprised how it turned out. Check out the original Realtree Pan Fried Venison Liver with Onions recipe here.
Ingredients – Venison Liver and Onions in Bacon Beer Gravy
Venison Liver
One Onion
4 slices of bacon
1 beer
Dredge – Venison Liver and Onions in Bacon Beer Gravy
2 cups flour
2 tsp salt
2 tsp paprika
2 tsp garlic powder
1 tsp cayenne pepper
Starting with a fresh venison liver from that afternoon's hunt, slice into roughly half inch portions. Crucial step to removing the iron flavor from liver is to soak it overnight. I chose to soak in cold water with 3 water changes and a final two hour soak in whole milk before the cook.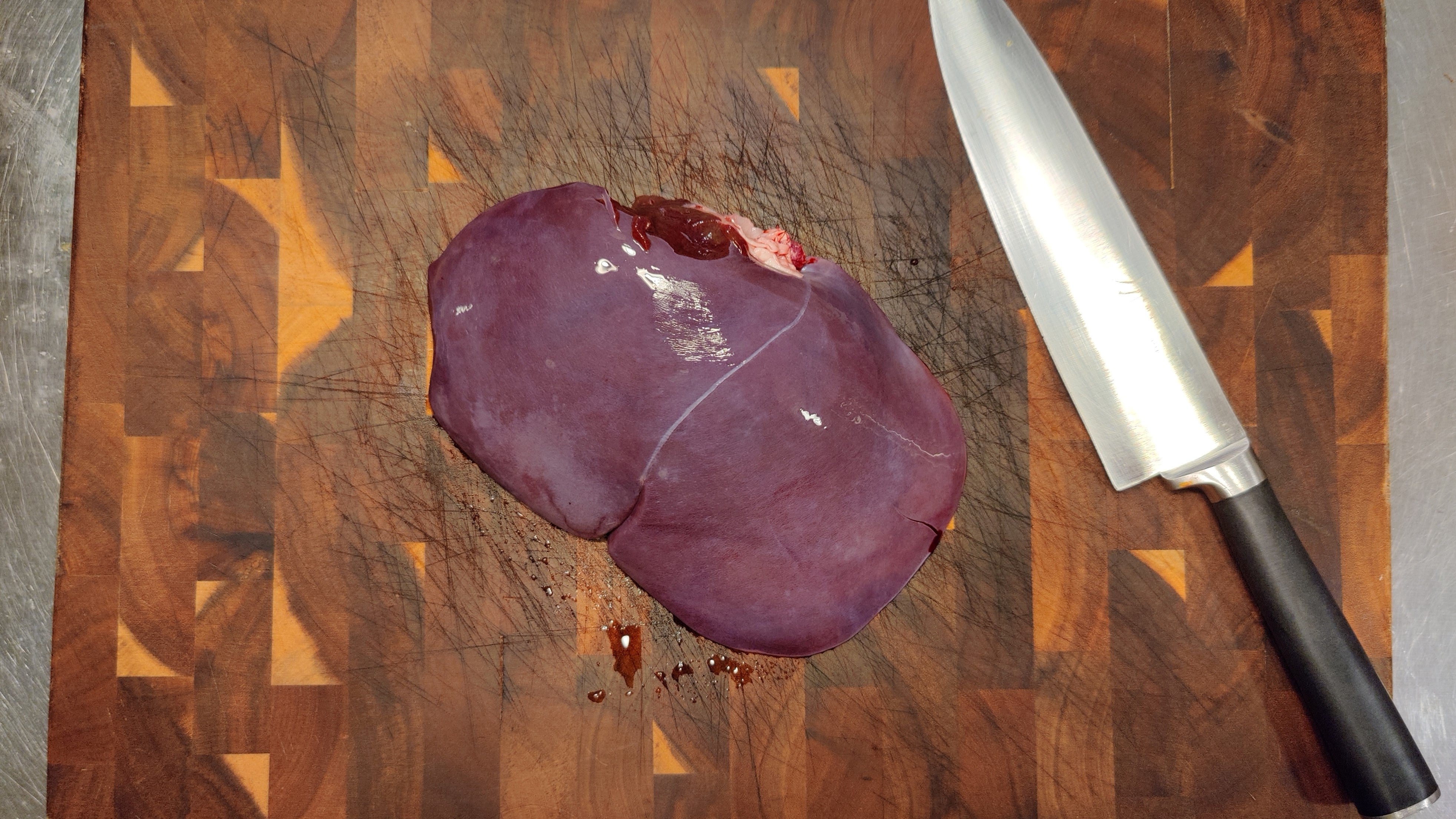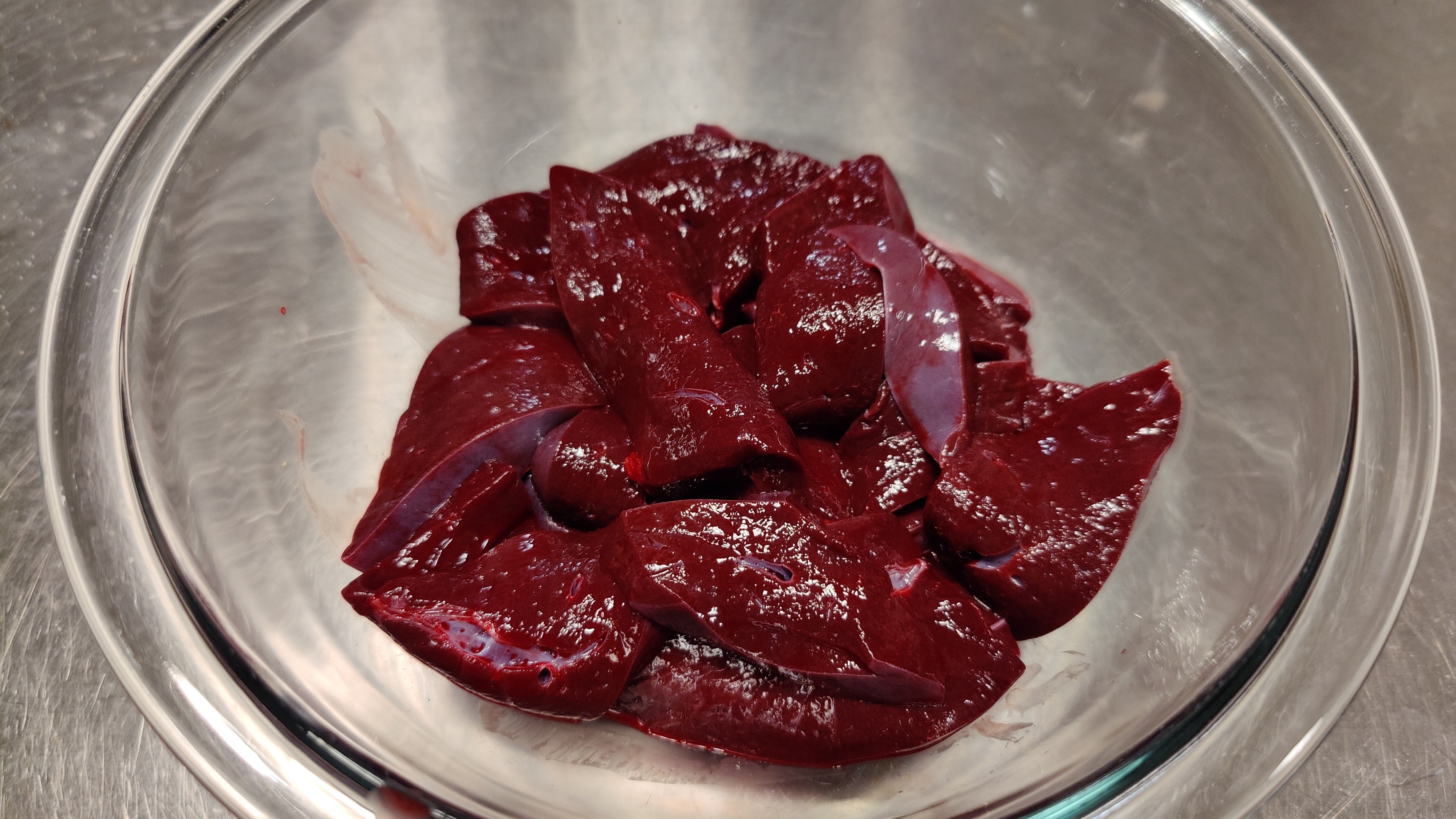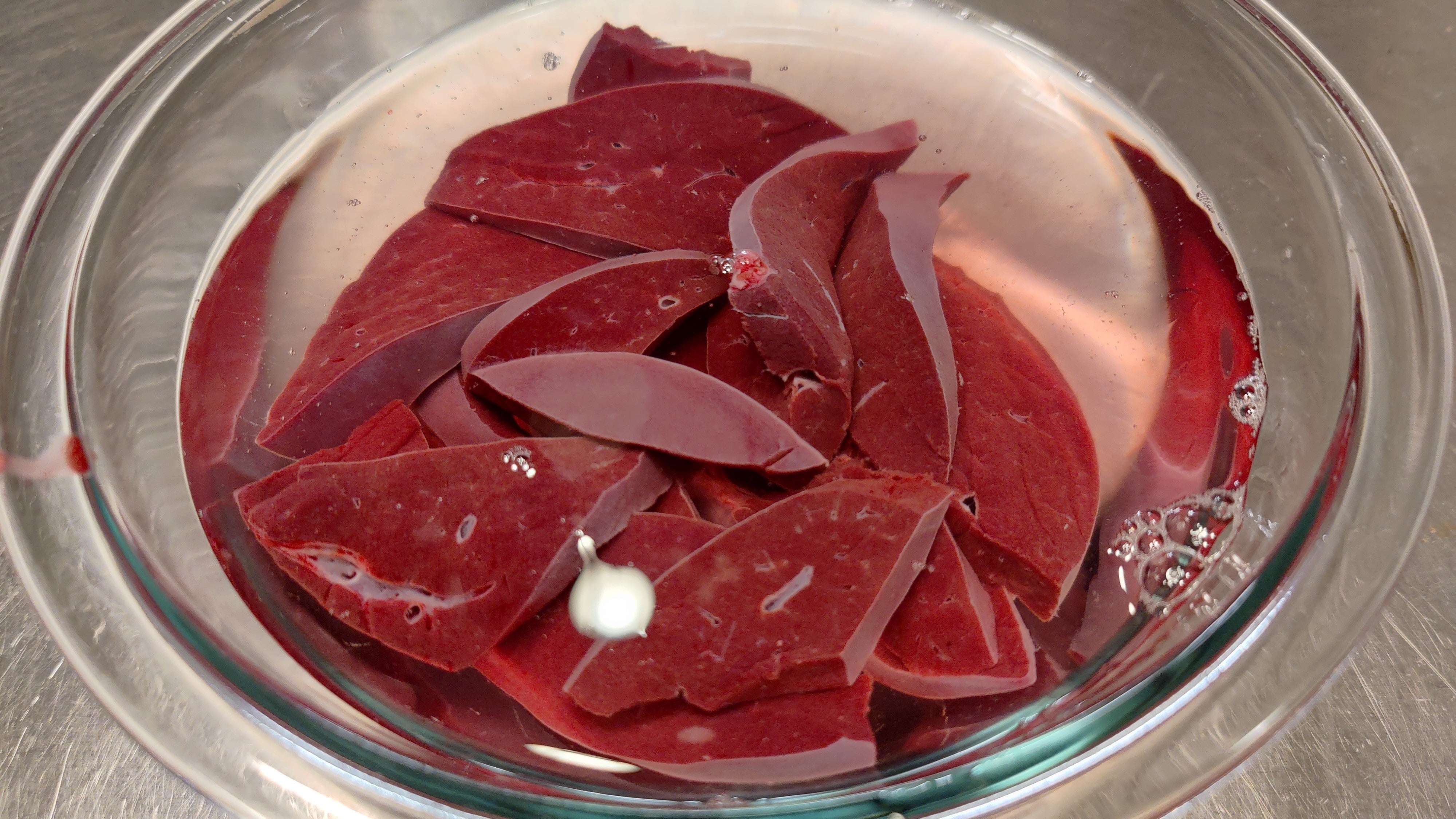 Start by cooking four slices of bacon in the cast iron pan over medium heat, rendering the bacon fat. While that is cooking, prepare the seasoned flour.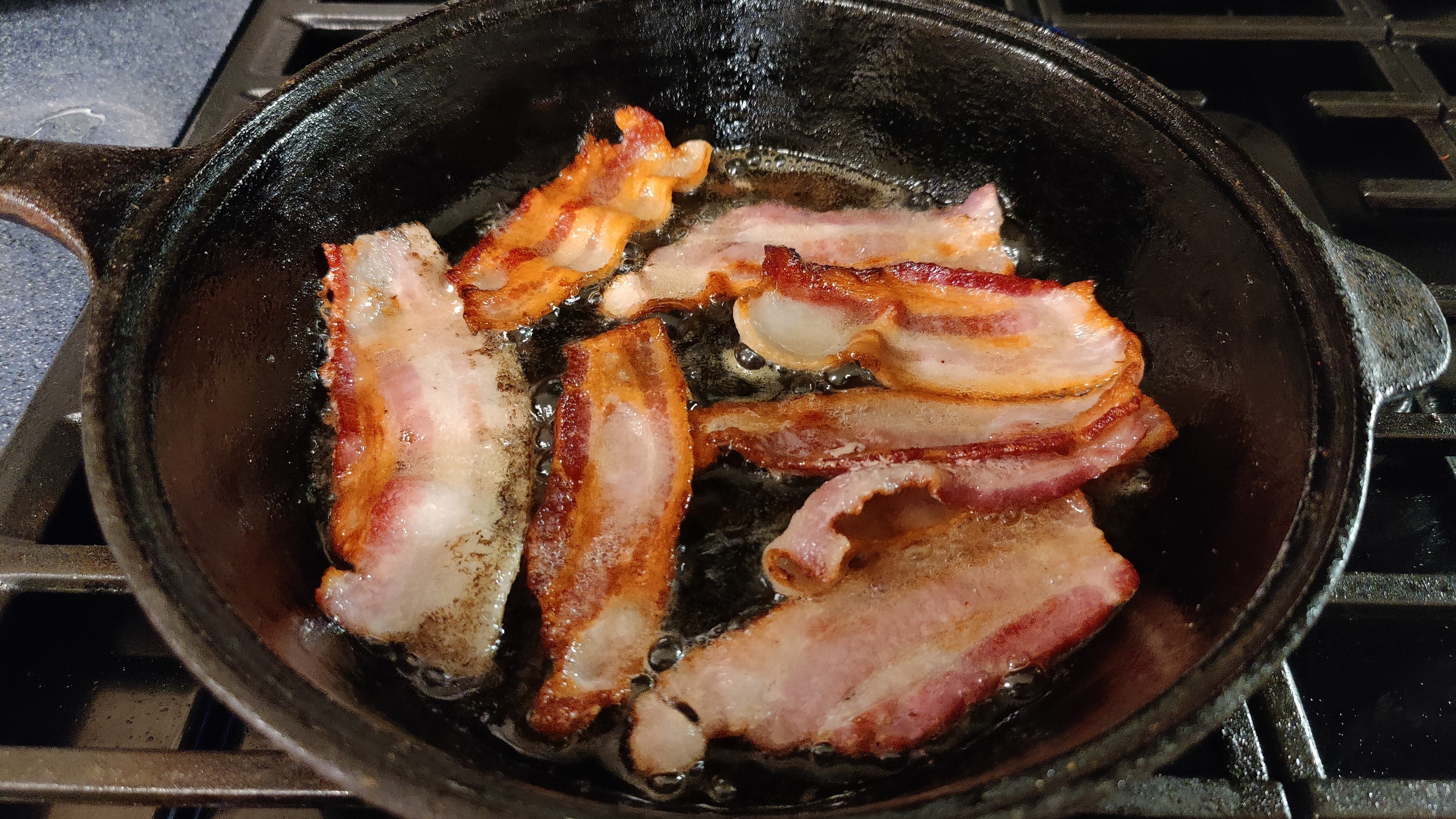 Pour off the milk from the liver and dredge in your seasoned flour. Cook in small batches as to not overcrowd your pan.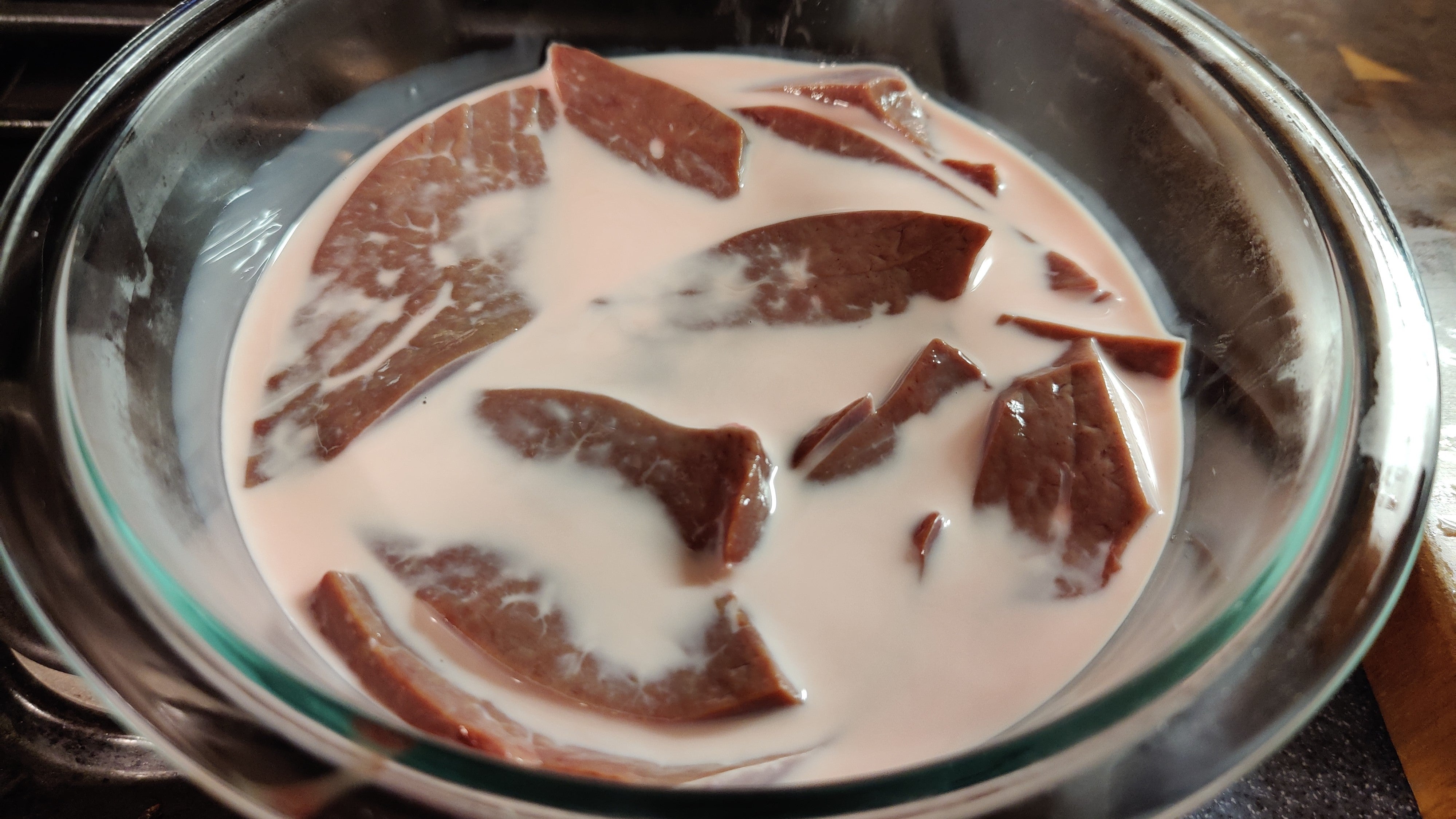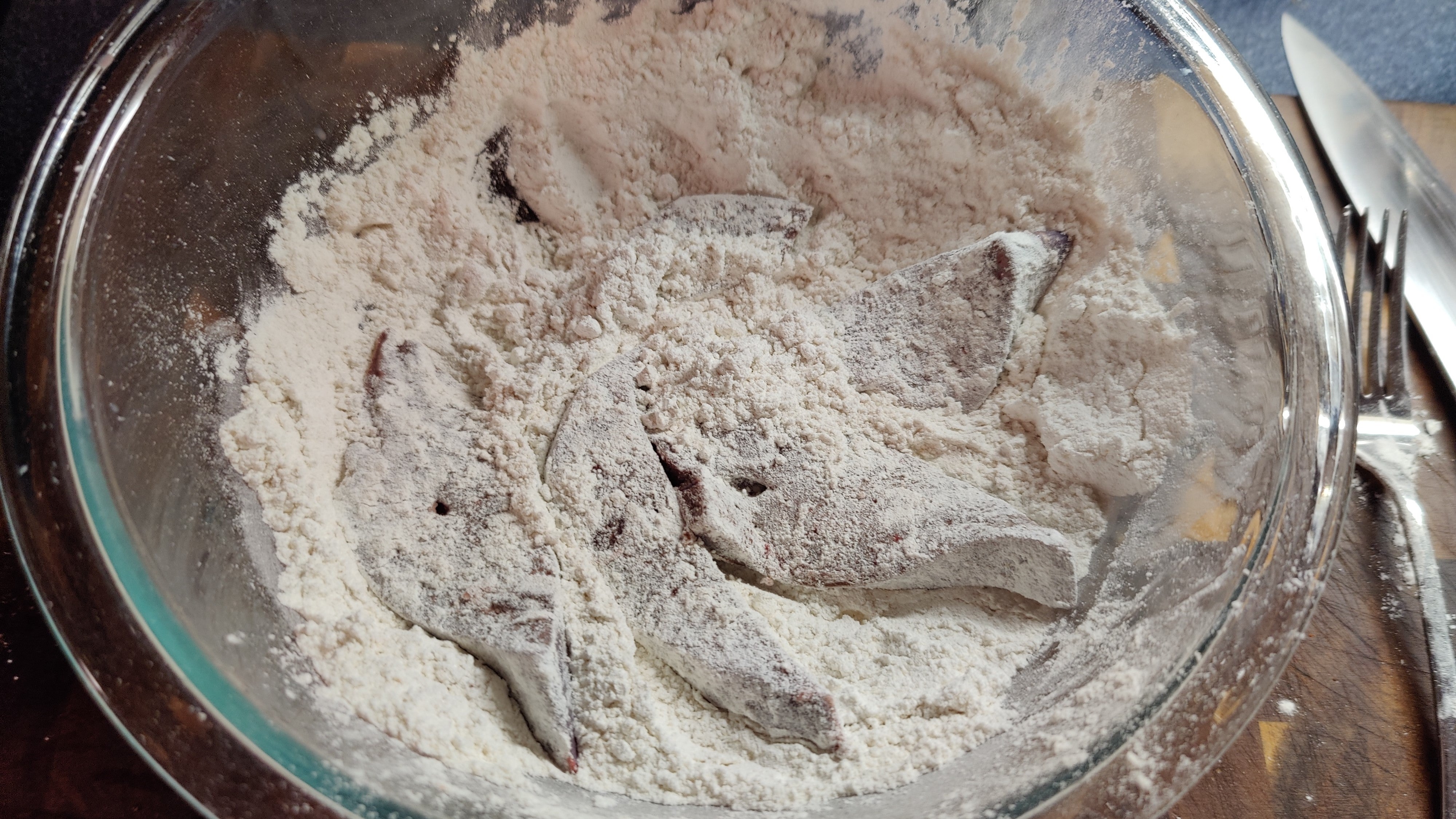 Fry the liver for 3-5 minutes per side until a nice golden brown in color. The longer you cook, the more firm texture the liver will have.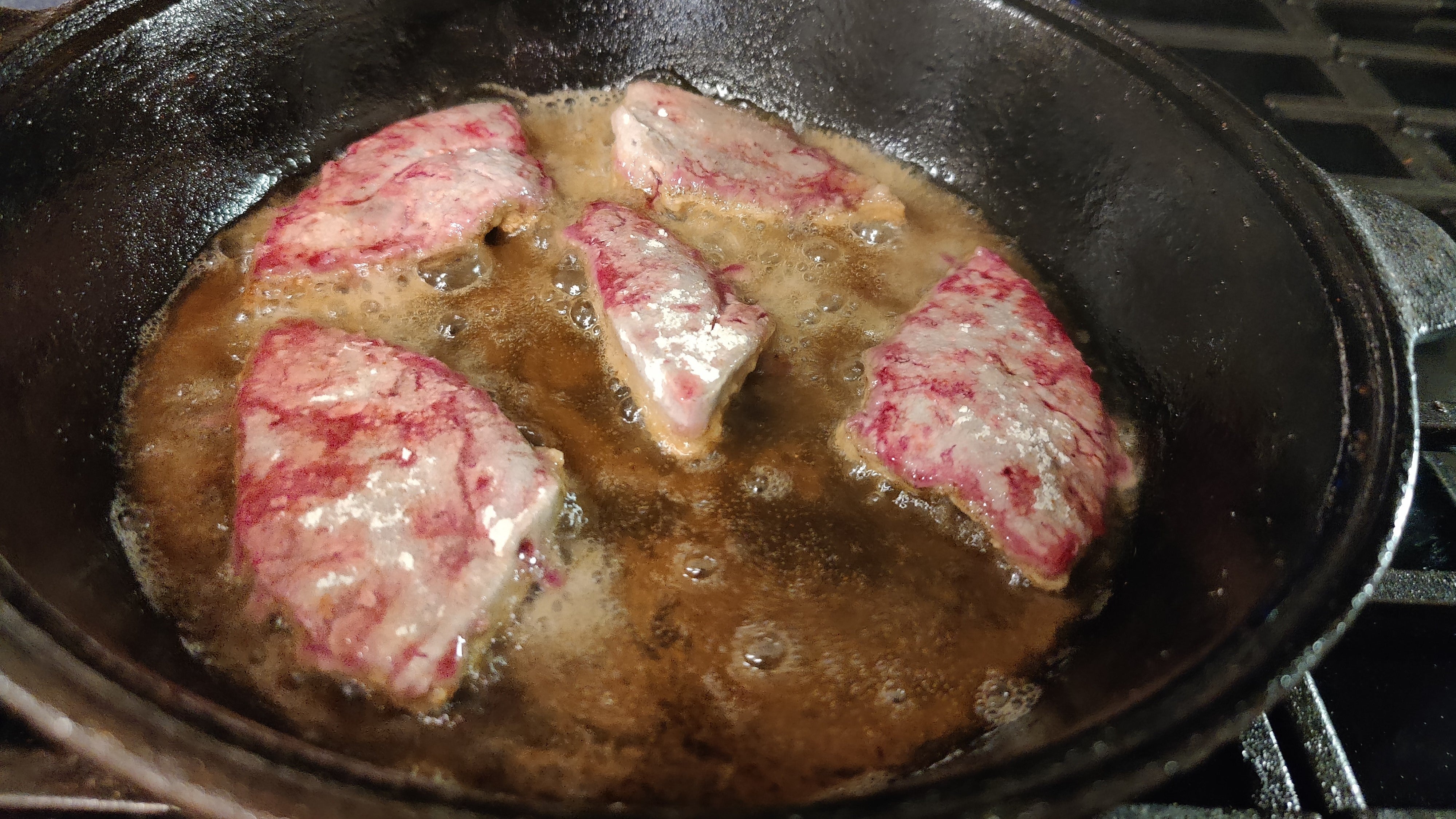 While the liver is cooking, slice one medium onion and the bacon from earlier. Once the liver is finished, saute the onions in the bacon fat making sure to get the fond from the pan incorporated into the onions. Cook the onions until they become translucent.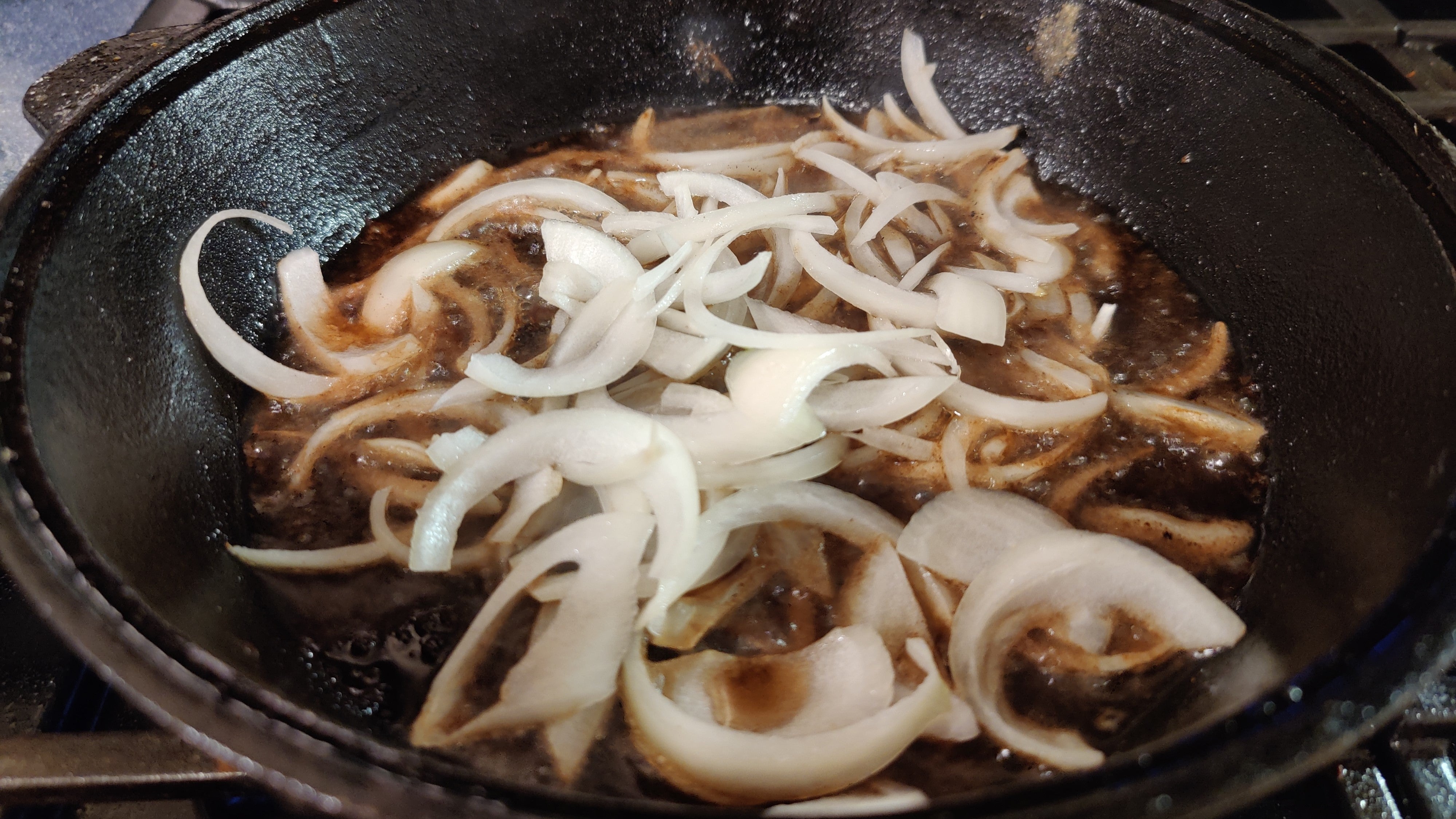 Then add about a half cup of your remaining seasoned flour, stir and cook for 1-2 minutes.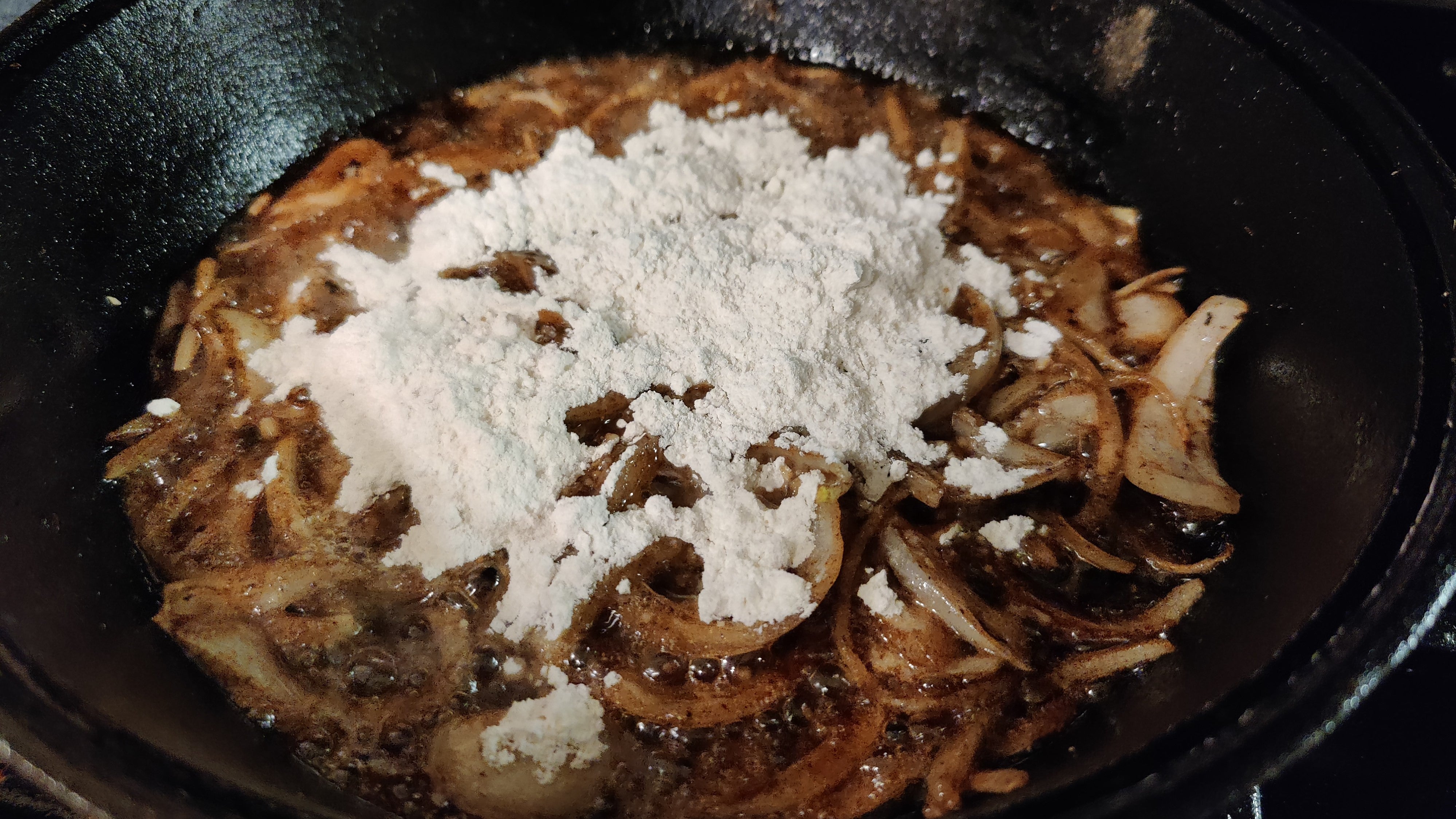 Return the bacon to the pan, then crack a beer, swig optional, and pour about 10oz while stirring until it starts to thicken.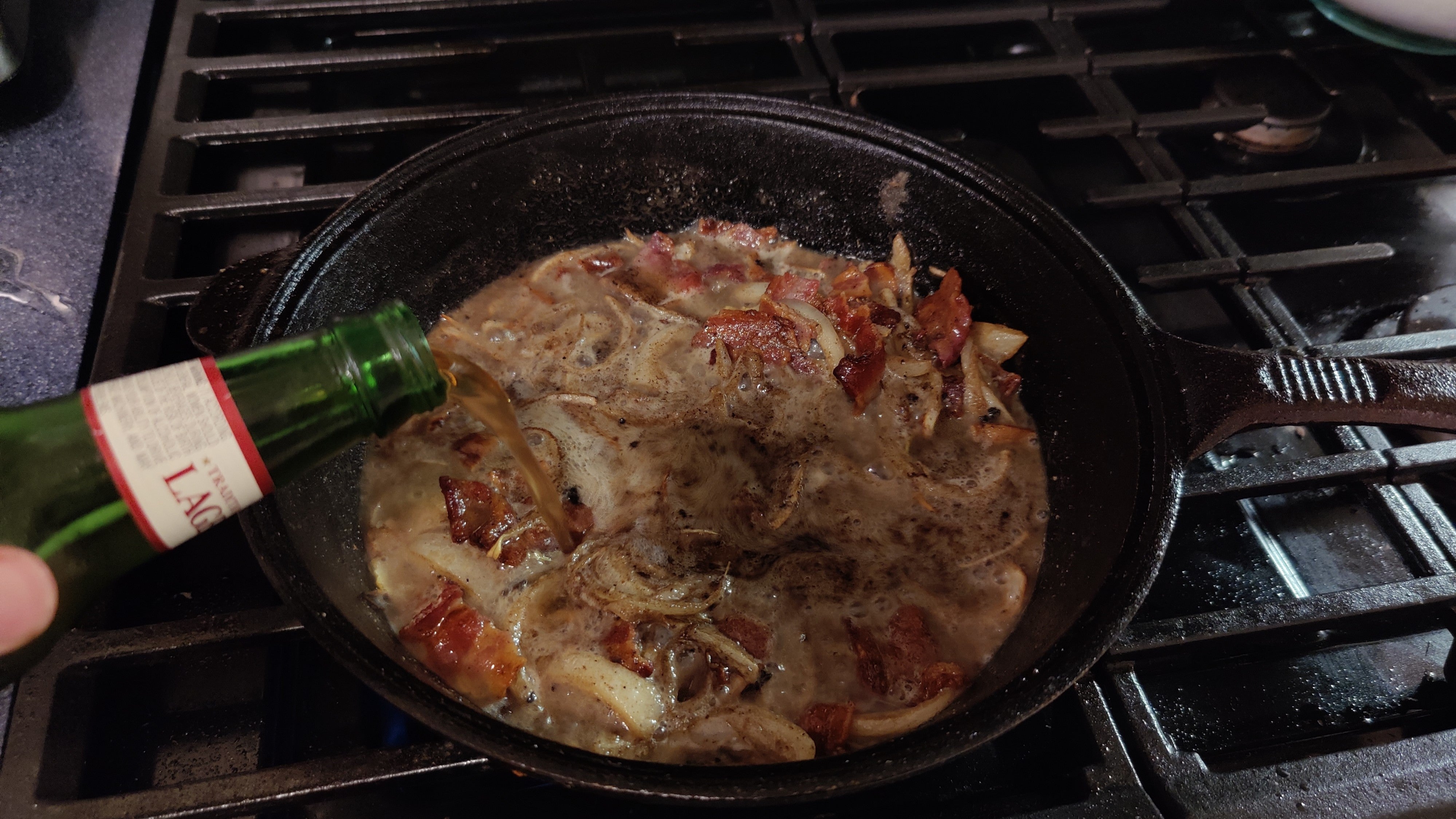 Returned the liver to the same pan and seasoned with a salt and pepper to taste.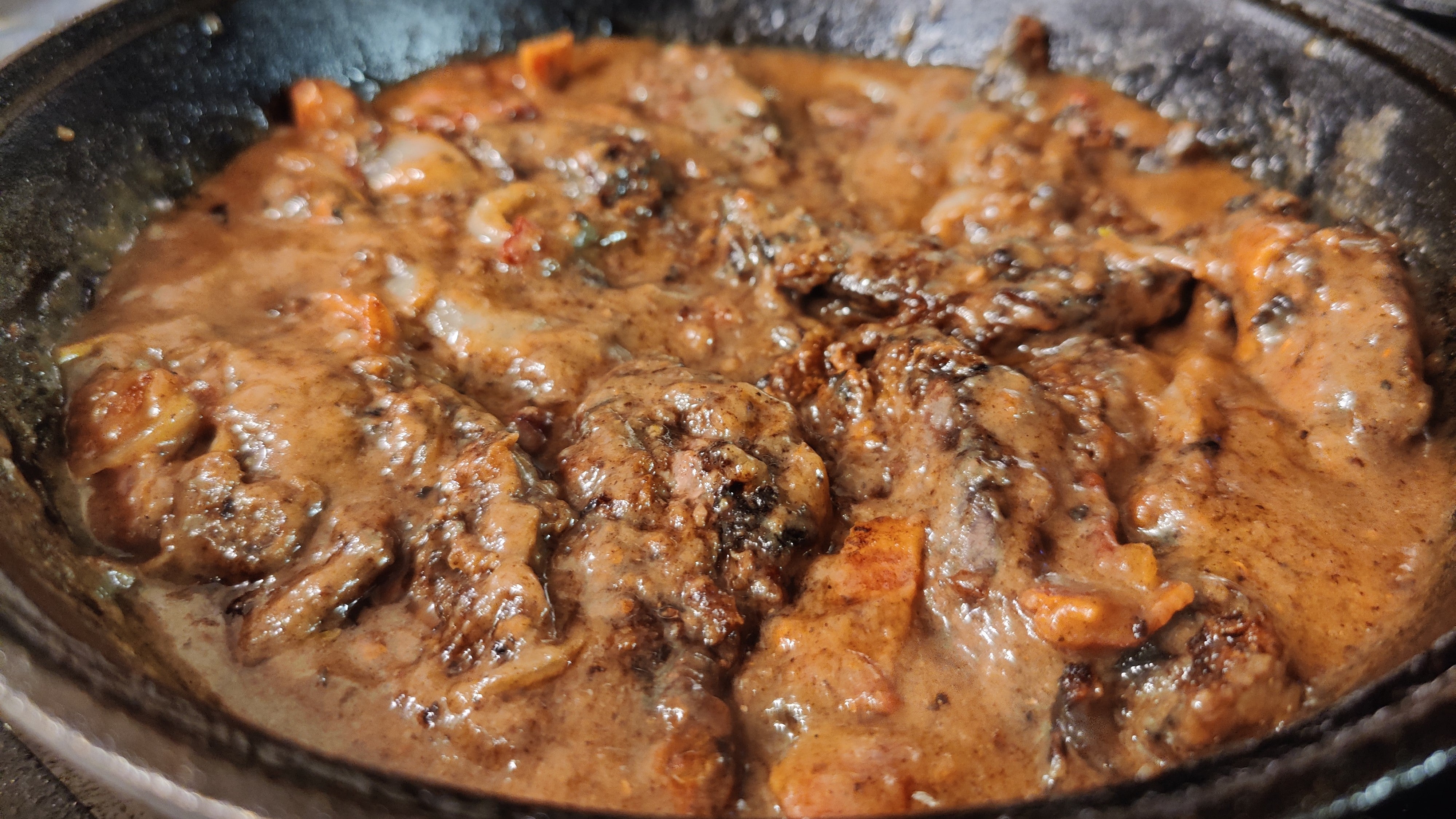 Liver is not everyone's favorite protein but does offer some incredible nutrition, prepared this way may not be a cardiologists recommendation but is delicious. If you are curious about trying liver or enjoy beef liver, I encourage you to give this a try next time you field dress a deer.