NEW Custom Tackle Starter Kits from Do-It Molds: "Have It your Way!"
Eugene L. 12.16.22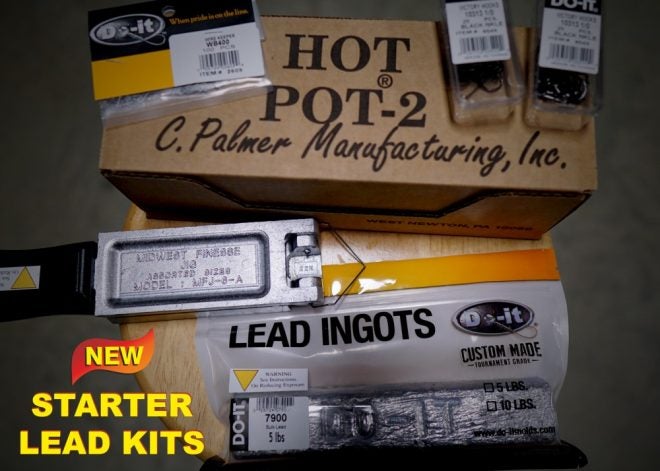 Do-It Molds has just introduced its new Custom Tackle Starter Kits. These Custom Tackle Starter Kits will include everything you will need to make some of their most popular patterns of lead jigs, at a discounted package price. This is perfect for anglers who want to dip their toes into the custom jig and tackle world. Do-IT mold has been known as the global leader in DIY custom tackle for decades now. Known for their huge selection of lead jig and lure molds, they also have an expansive selection of additional accessories and components needed to build any custom lure you need. The new kits now take all the guesswork out of starting out pouring your own jigs. They are simple and cost-effective so the initial hit isn't as rough for the wallet. No missing something you need and having to do another order with these starter kits.
"Our goal at Do-It is to educate anglers on the many benefits of custom tackle making and to make it as simple and affordable as possible to get started. These kits allow anybody to pick a lure profile, get all the materials and components, and get started with what we hope is a lifetime of custom tackle making." -Mark Krambs (Marketing).
The new Do-It starter kits are now out on the market in 5 of Do-It's most popular jig profiles. This includes; the Midwest Finesses, Weedless Midwest Finesse, Wacky Head, Weedless Football, and Weedless Arky Jig Molds. The kits will come with all necessary components and have the option to be purchased with or without a Lead Melter and lead ingots. The savings for the kits are up to 30% of buying all the components separately but can vary depending on the specific jig profile you choose.
To learn more about the new Do-It Starter Kits and custom tackle making visit www.do-itmolds.com.