TFBTV Christmas Edition – The Best and Worst Guns from Die Hard
Adam Scepaniak 12.27.22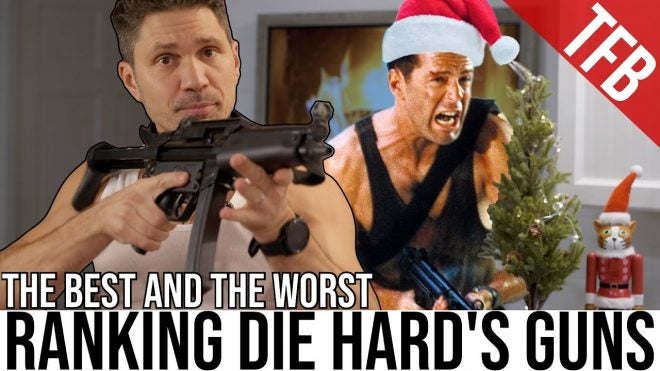 In yet another Die Hard themed Christmas special, James Reeves continues his unhealthy obsession with the famous 1988 Christmas movie starring Bruce Willis as John McClain and Carl Winslow as Sergeant Al Powell. This year, we go over the best and worst guns from the movie, ranking them from last to first. Do you agree with this list? Sound off in the comments, and merry Christmas you filthy animals.
««« APPAREL IN THIS VIDEO »»»
Apparel: All TFBTV apparel is sponsored by 5.11 Tactical and you can get it at www.511tactical.com
««« GUN & GEAR GIVEAWAYS »»»
Consider supporting us at 

patreon.com/tfbtv
Gun and gear giveaways are not affiliated with, associated with, or in any way endorsed by YouTube and TFBTV is solely responsible for the giveaways mentioned in this video and this description. No purchase required for gear worth over $250. Full rules and terms are found at http://tfbtv.gun.team/
««« FOLLOW US ON SOCIAL MEDIA »»»
https://www.facebook.com/TheFirearmBlogTV/
https://www.instagram.com/TFBTV/
https://www.reddit.com/r/tfbtv/
««« SPONSORS »»»
Please Support Them! They help make our videos possible.
– Ventura Munitions – www.venturamunitions.com
– Blue Alpha Gear – www.bluealphabelts.com
– Top Gun Supply – www.topgunsupply.com
««« TFB CHAT ROOM »»»
Want to join the TFBTV chat room? Use our Discord Invite: discord.gg/tfbtv
#TFBTV