Daiwa's Trolling Workhorse: Updated Sealine SL-3B
Eugene L. 12.29.22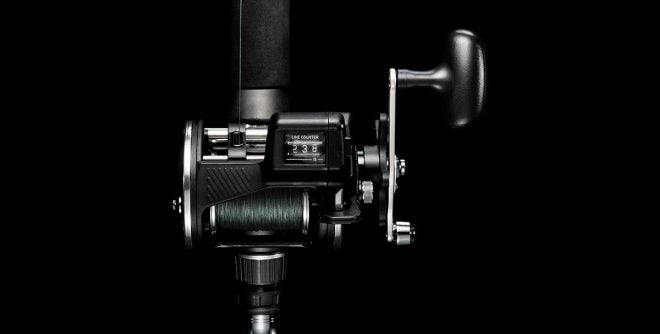 Daiwa has gone and updated their workhorse trolling reel this year. The widely popular Sealine SL-3B series reels have been given a refresher. This well-known reliable, durable, and hard-working stalwart of a reel has been an industry leader in the trolling world for over 25 years. A great choice for pulling planers and down riggers in big reservoirs for walleye, salmon, and trout. Or pulling plugs and baits in the salt for chasing anything from stripers and blues to Mahi and Spanish mackerel.
The Sealine SL-3B's has been given a new eye-catching modern, but these reels aren't just a pretty face. The internals of the reel are still built tough, so whatever is thrown at it the reel can handle it be it in fresh or saltwater. The updated Sealines continues to feature a direct drive, a built-in line counter for reliable measurements in feet, and the self-engaging clutch keeping the reel. Just set out your spread, set your course,  and grab your rod when that clicker starts screaming. With a turn of the handle, the sealine instantly kicks into gear.
"There's always been a lot to like about the Sealine SL-3B series and we didn't want to change that," says Marc Mills, senior marketing manager at DAIWA. "So, we redesigned the look, gave it a few slight engineering tweaks, and mostly let it stand on the merits it's earned. With its precise, built-in, direct drive line counter there's never any guessing as to how much line you are letting out or taking up. That makes it easy to place lures and baits at the exact depth or distance behind the boat you need them to be for big time scores."
Sealine SL-3B reels features DAIWA's UTD (Ultimate Tournament Drag) system, which includes impregnated drag discs that are about 30 times more durable than typical discs. A 1-piece composite frame and machined-aluminum spool that keeps construction of the reel light without compromising on strength. And finish the reel off with Helical Cut Brass Gears that are cut on an angle for better power transfer and a quieter, smoother working rotation.
There are eight models of the reels available to help fill a variety of roles. All of them feature 3 ball bearings for smooth and durable performance. The gear ratios vary from 4.2:1 to 6.1:1 based on model selected while line per crank ranges from 24.4 to 42.9 inches per crank. The max drag capacity on the reels go from 8.8lbs up to 16lbs depending on the model. Further specs and details can be seen here.
The latest Sealine SL-3B series reels are a must-have tackle acquisition for serious big-water trolling fans.  The Sealine SL-3Bs – MSRP: $129.99 to $149.99.
Features:

Direct Drive Built-In Line Counter
Automatic Self Engaging Clutch
Machined Aluminum Spool
Helical Cut Gears
Ultimate Tournement Drag (UTD)
One-Piece Composite Frame
Spool Clicker