AllOutdoor Review: Hobie Hank Cherry Bluefin Float Polarized Sunglasses
Eugene L. 01.02.23

So back in July this year at ICAST Hobie Eyewear showcased its new collaboration line of floating sunglasses. The Hank Cherry Champions Collection of polarized sunglasses, designed with the input of 2-time Bassmaster Classic Champion Hank Cherry. The man is a 48-year-old pro fisherman from North Carolina, a 10-year veteran of the pro circuit with over 3800 lbs of fish caught throughout his career. Renowned for his ability to pull big fish from skinny water where sight casting is key. He relies on his eyes and sunglasses a great deal and knows that a good pair will make or break you. I've already covered the other model in the collection before with the Hank Cherry Mojo Floats with the Sightmaster lenses, now I'm going to review the Hank Cherry Bluefin Floats this time to round out the collection.
The new Hank Cherry Bluefin Floats come with a protective hard case and an exclusive Hank Cherry microfiber pouch, along with another cleaning cloth. They are made of the same polymer floatable frame as the rest of the Float series of Hobie Sunglasses. The lenses are made of the nylon HydroClean™ 360° material, covered with dual coatings that are water/oil repellent to keep the lenses clean longer. The Hank Cherry Bluefin Floats lenses are available in Hobie Sightmaster Plus and Hobie Sea Green Mirror. This particular pair came in to me in the Hobie Sea Green Mirror lenses. The arms of the sunglasses are different than all the other glasses I've reviewed so far, these have a rubber overmolding for added comfort when wearing them for long periods.
Hobie Eyewear Coverage on AllOutdoor
Polarized Nylon Lenses
Ultra-light Floatable Frame
HydroClean™ 360° coated
100% UV Protection
Rubber Nose Pads & Temples
Extra Extra Large Fit
Hank Cherry Logo Printing
Exclusive Hank Cherry Microfiber Pouch
Rx Ready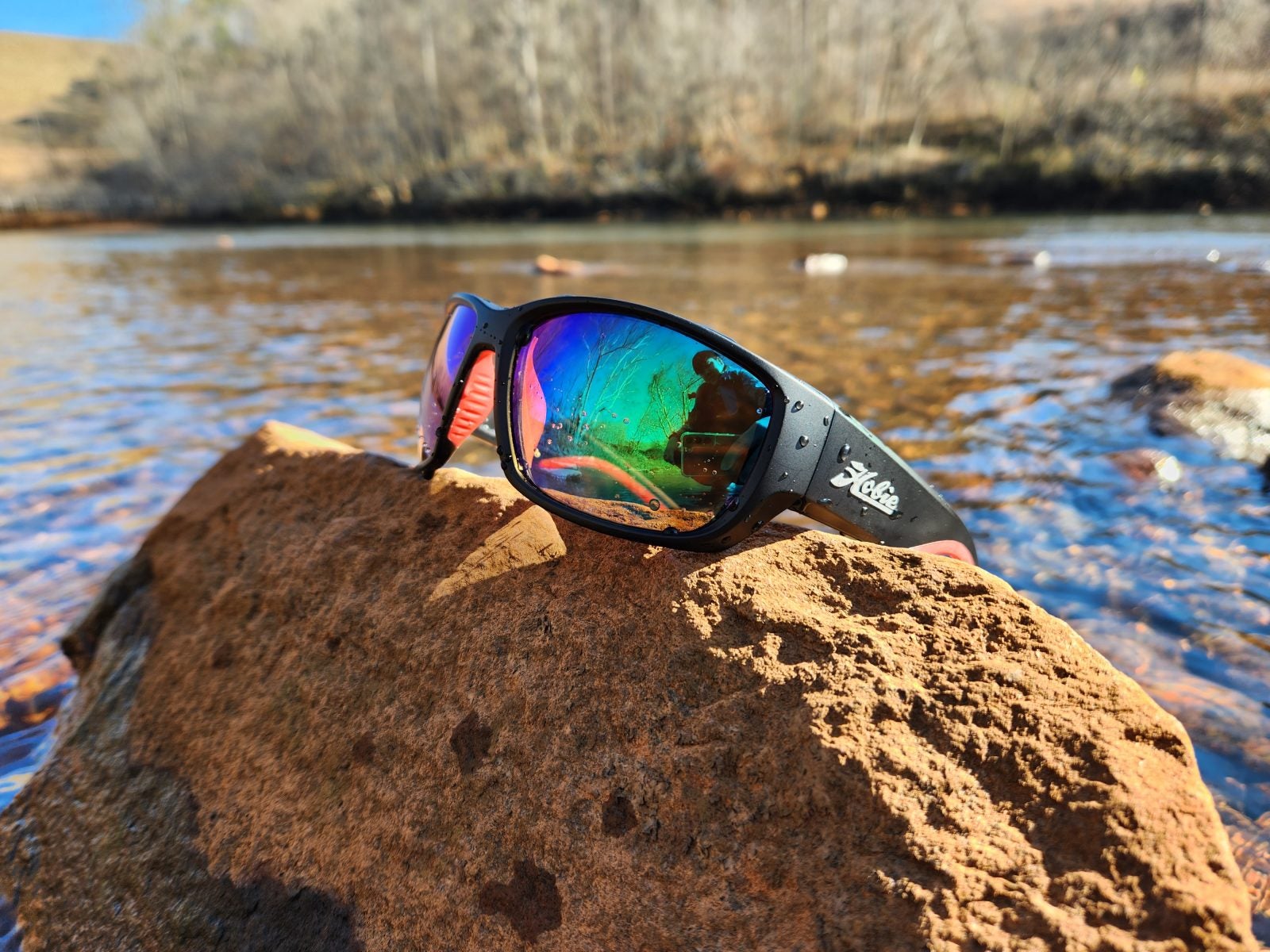 To test these glasses out I've been taking them out to the lake and river trying to chase after some late-season bass and some stocker rainbow trout for the smoker. The Hank Cherry Bluefin floats have the same issue as the Hank Cherry Mojo floats had for me, they just don't fit my face right. The curve of them has the glasses sitting on my cheekbones and not the bridge of my nose. This is a common issue for Asian people with sportier types of glasses, they just don't fit us right. The problem was a little more noticeable with the Bluefins, they had a bit more gap than the other glasses. This lets in more sunlight over the top of the sunglasses when you wore only the glasses. The easy solution was just to wear a hat, but again if you're not Asian this should be a non-issue for you.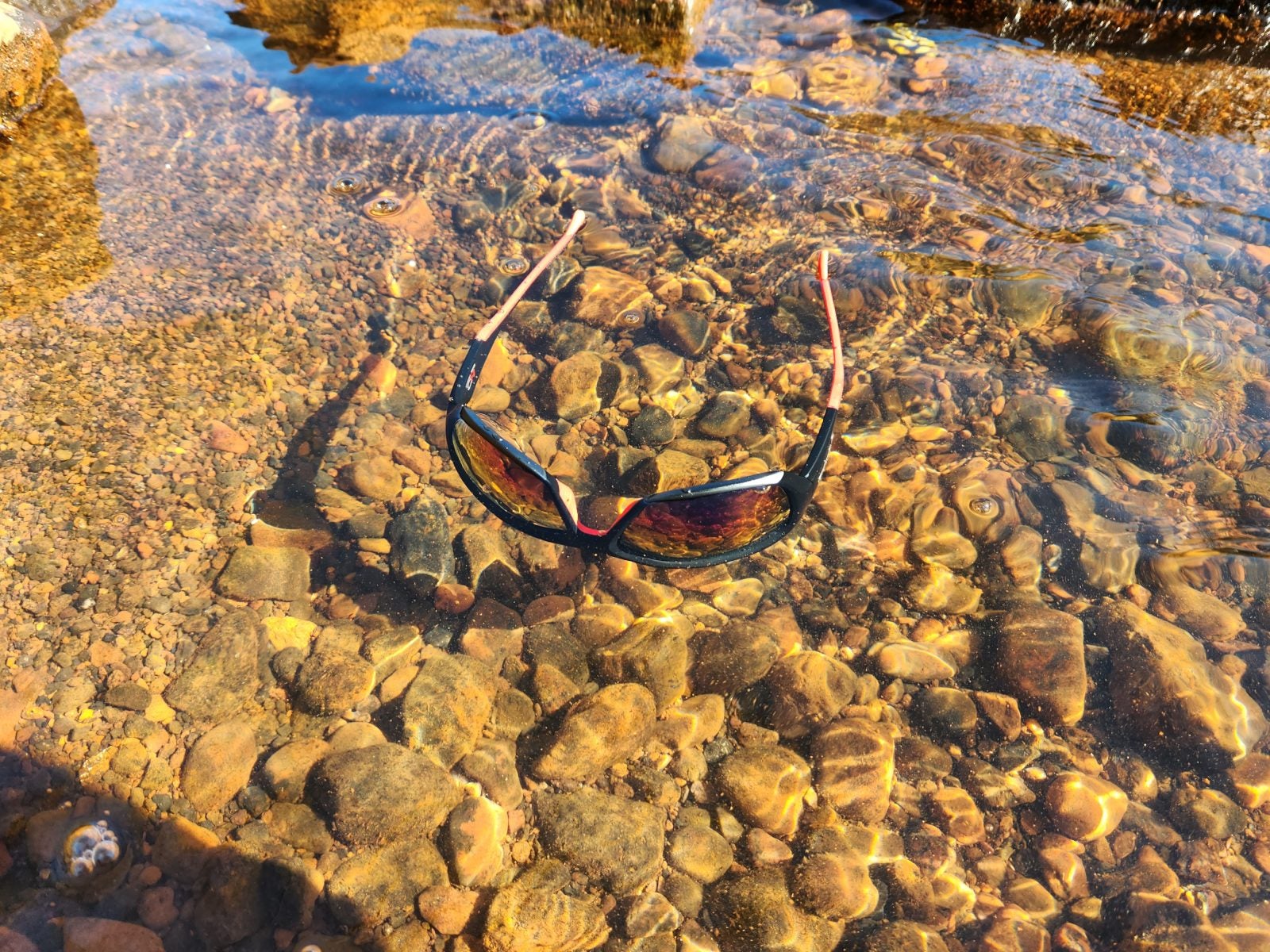 Of course, I had to test out if the "Hank Cherry Bluefin Float" polarized sunglasses lived up to their name. Which they did, they floated on the surface of the water without any attachments for buoyancy. When they fall into the water they do sink down and then float back up in a few seconds. They do stay mostly under the surface of the water when they float with just a bit of the rim sticking up. So if the situation is you are kinda cruising along the bank and they drop in the water they will be an easy recovery. But if you're moving fast making a run or in the current you might not find them again. I would recommend maybe adding a monofilament retainer with a hi-vis bobber or something to help you find them. Because even if they don't sink to the bottom, you still need to find them after they go in the drink.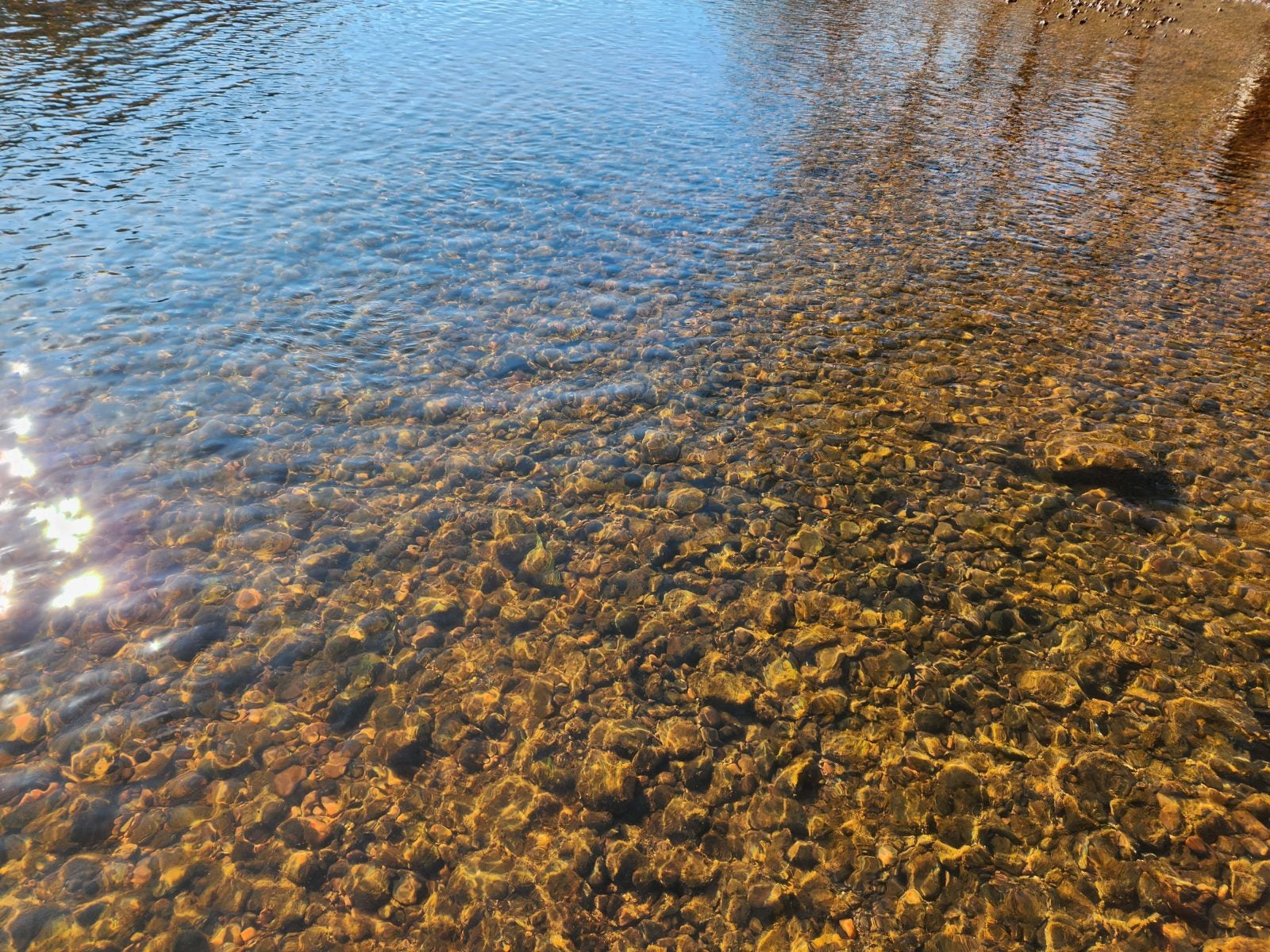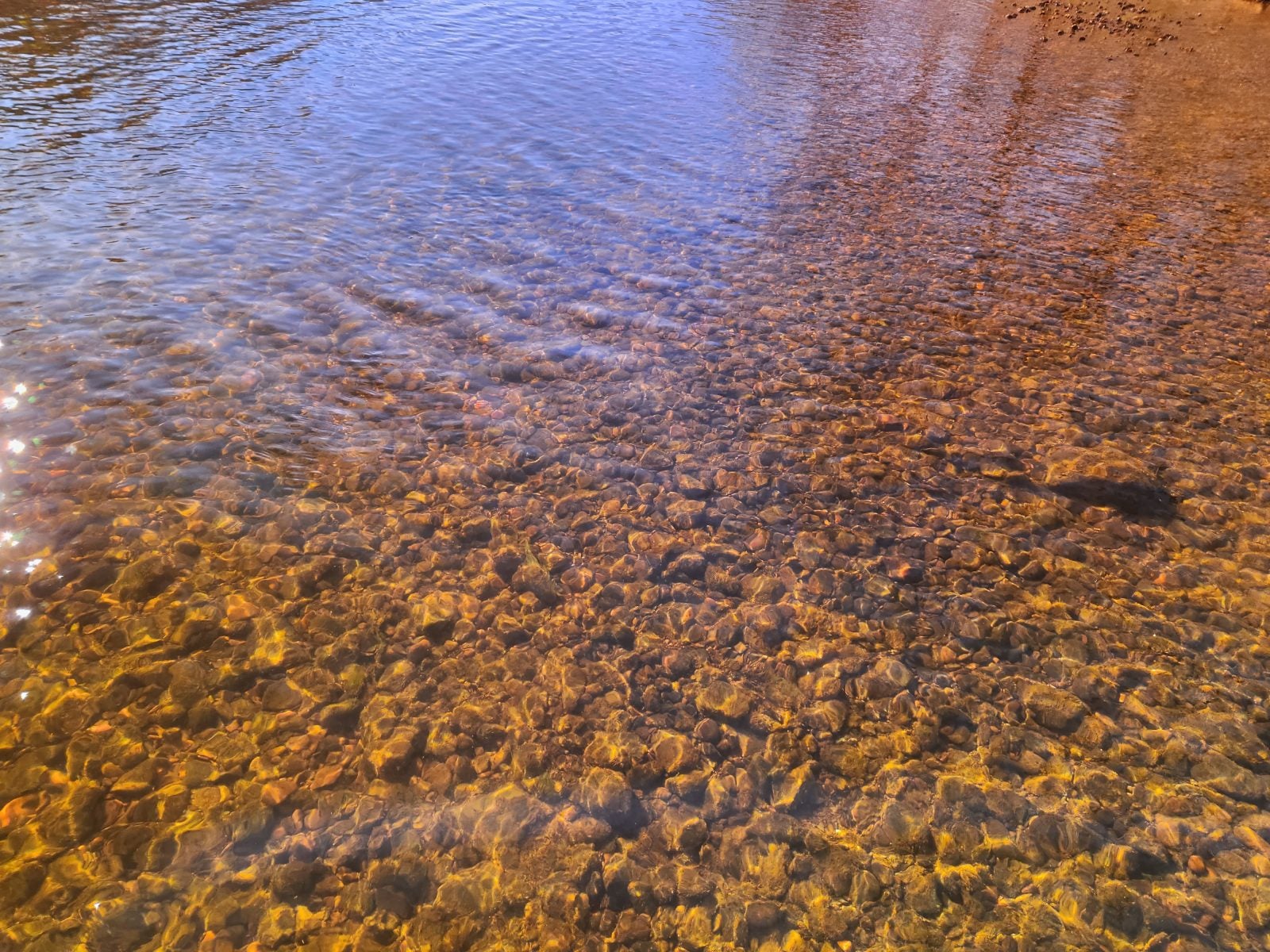 The polarization in the Hobie Sea Green Mirror lenses that came with these glasses worked well, not my favorite on the water. But they acted as a good middle ground, still capable of off-water use for driving but still plenty functional at cutting the glare on the water. Again it feels like my issue is not the lenses but the shape of the glasses. They just sit too far forward and let light get in behind them. This causes a slight glare, especially on very bright and sunny days. As dedicated fishing glasses, I would recommend the other lens color of Sightmaster™ Plus. While I swear by my usual copper lenses with a green mirror finish, those Sightmaster Plus lenses I tried on the Hobie Mojos were really something. Besides the polarization, the lenses were crystal clear like all the others I have tried from Hobie. They also shed dirt and grime easily with just a little bit of water and shake.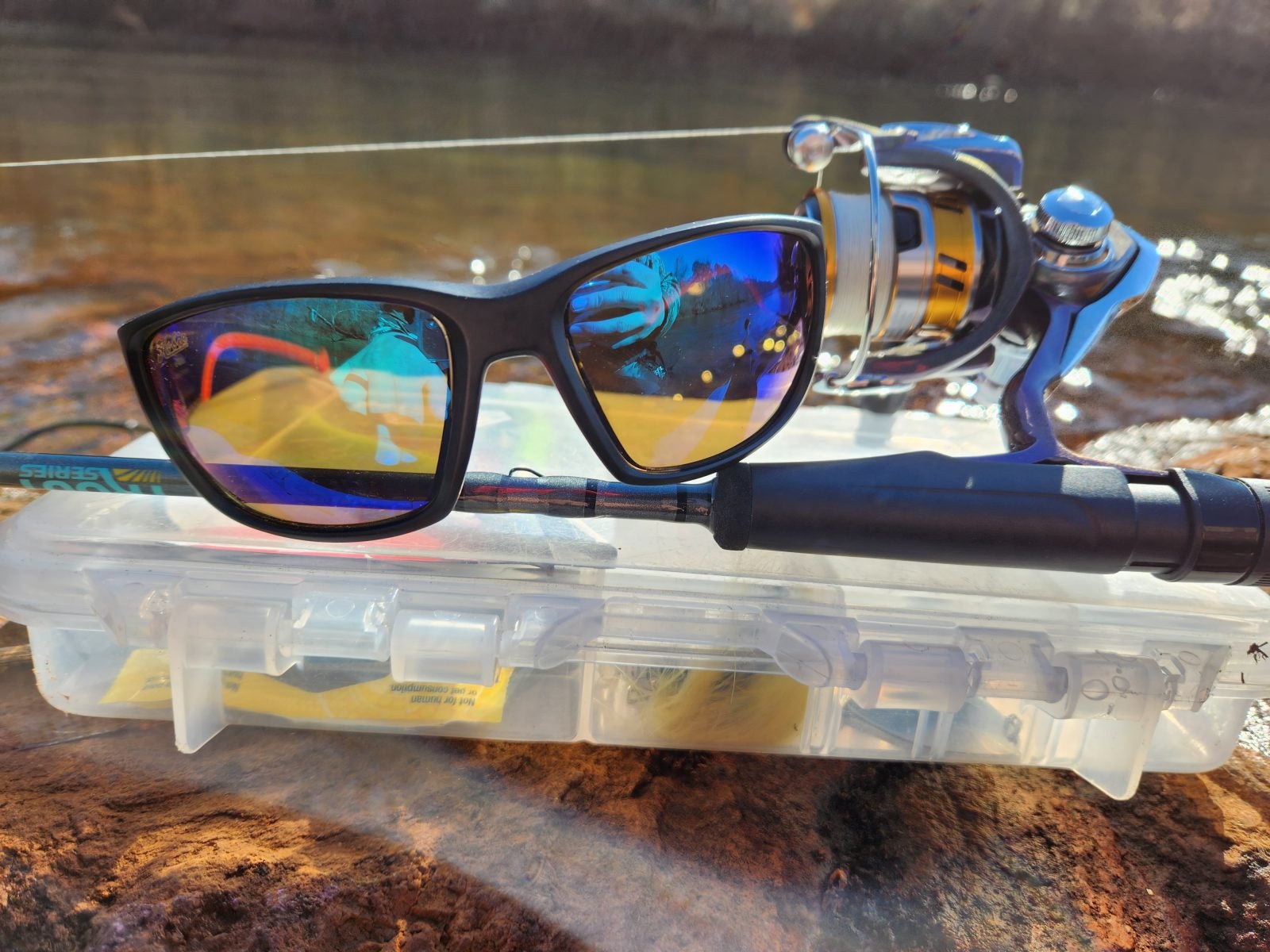 Overall I feel the Hobie Hank Cherry Bluefin Float Polarized Sunglasses are another success from Hobie Eyewear. Even if they don't fit me just right they still work well. The floating factor in a still slim frame will save a lot of people some money over time. The lenses are clear and easy to clean, and the polarization works well, especially when fishing shallow stained waters with dark bottom. When I took these trout fishing it was easy to see the trout chase after my roostertails and yo-Zuri jerkbaits. You could see them swing and slash at the lures, the light flashing off the fish's sides. These come in at an MSRP of $99.99 but you should be able to find them for less on the retail side. They're a good choice for someone who's sick of the Walmart specials but not ready to shell out a couple bills on their fishing glasses just yet.
Hobie Eyewear offers anglers cutting-edge, versatile, polarized protective sunglasses with a variety of exceptional lens choices. Their sunglasses are available at retail locations across the country, and online at www.hobieeyewear.com.