AllOutdoor Review Arc'teryx Atom LT Hoody Review "The King Of Active Insolation"
Patrik Orcutt 01.05.23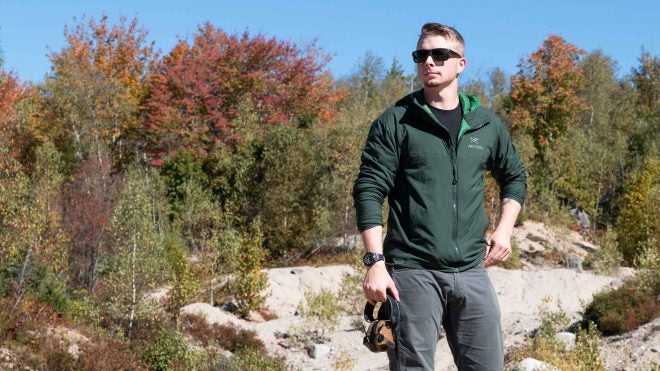 Arc'teryx was started in 1989 out of a climber's basement in British Columbia. They began with four sewing machines turning out unrivaled climbing harnesses. In 1998, they launched into the apparel world debuting the most advanced alpine climbing shell available in the Alpha SV. The original company name was actually Rock Solid Manufacturing, but it wasn't until 1991 when they entered the US market that the name was changed to Arc'teryx Equipment.  The iconic symbol of the company is named after a 140 million-year-old creature, the Archaeopteryx. This creature made an evolutionary leap forward to escape the horizontal world of dinosaurs and developed the feathers for flight. Much like the Archaeopteryx making an evolutionary leap forward, Arc'teryx doesn't focus on incremental advancements, but on making large leaps forward in the outdoor industry. In 2016, Arc'teryx opened a 243,000-square-foot manufacturing plant in North Vancouver known as Arc'One. With this, Arc'teryx is the only major apparel manufacturer in the industry that owns its own factory. So, in this review today we will take a look at the Atom LT Hoody which was evaluated over the course of 2 years and was used in settings such as hiking, alpine sniper schools, and everyday use.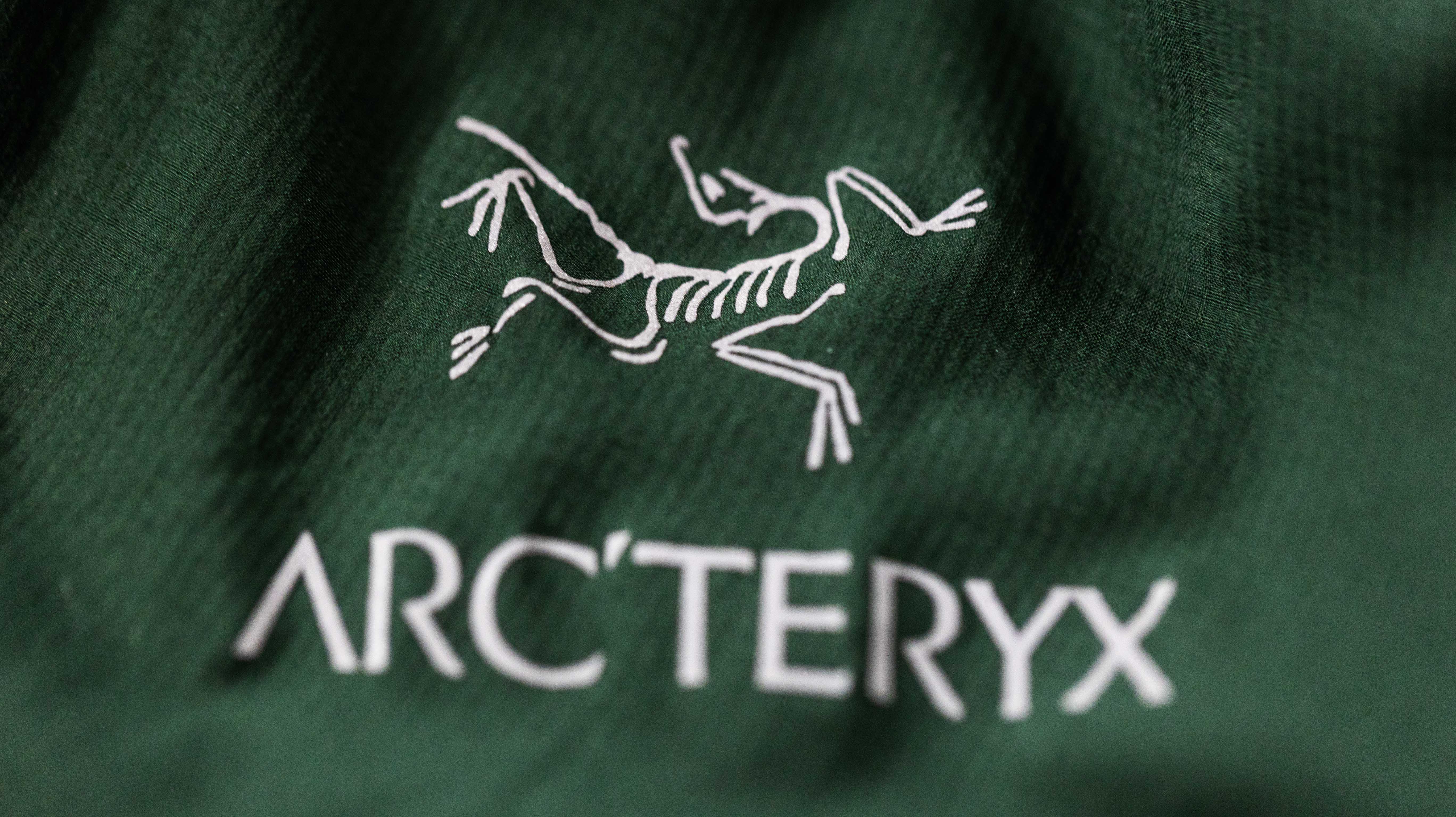 The Atom LT Hoody was privately purchased and Arc'teryx has had no input on this review, they definitely don't even know who I am. 
Arc'teryx Atom LT Hoody Review Specs
Weight: 13.2 oz (M)
Materials: Tyono™ 20, Coreloft™ Compact 60
MSRP: $250

Designed for All-Around Use 
Arc'teryx Atom LT Hoody Review – Construction and Materials 
When I first dawned the Atom LT Hoody for the first time two things stuck out to me. "Wow this thing is light and man is it comfy" I also figured there was no way this jacket could keep me warm given how light it was. Over the past few years, this has been the same sentiment that most people who I let try my Atom LT Hoody have said to me. This hoody's exterior is primarily constructed of a soft, durable material called Tyono™ 20.  Tyono™ 20 is a face fabric that resists wind and weather ad resembles a lightweight nylon material. The Tyono™ 20 is also DWR treated giving its aforementioned weather resistance. The side panels of the hoody stretch fleece that allows for improved ventilation and freedom of movement.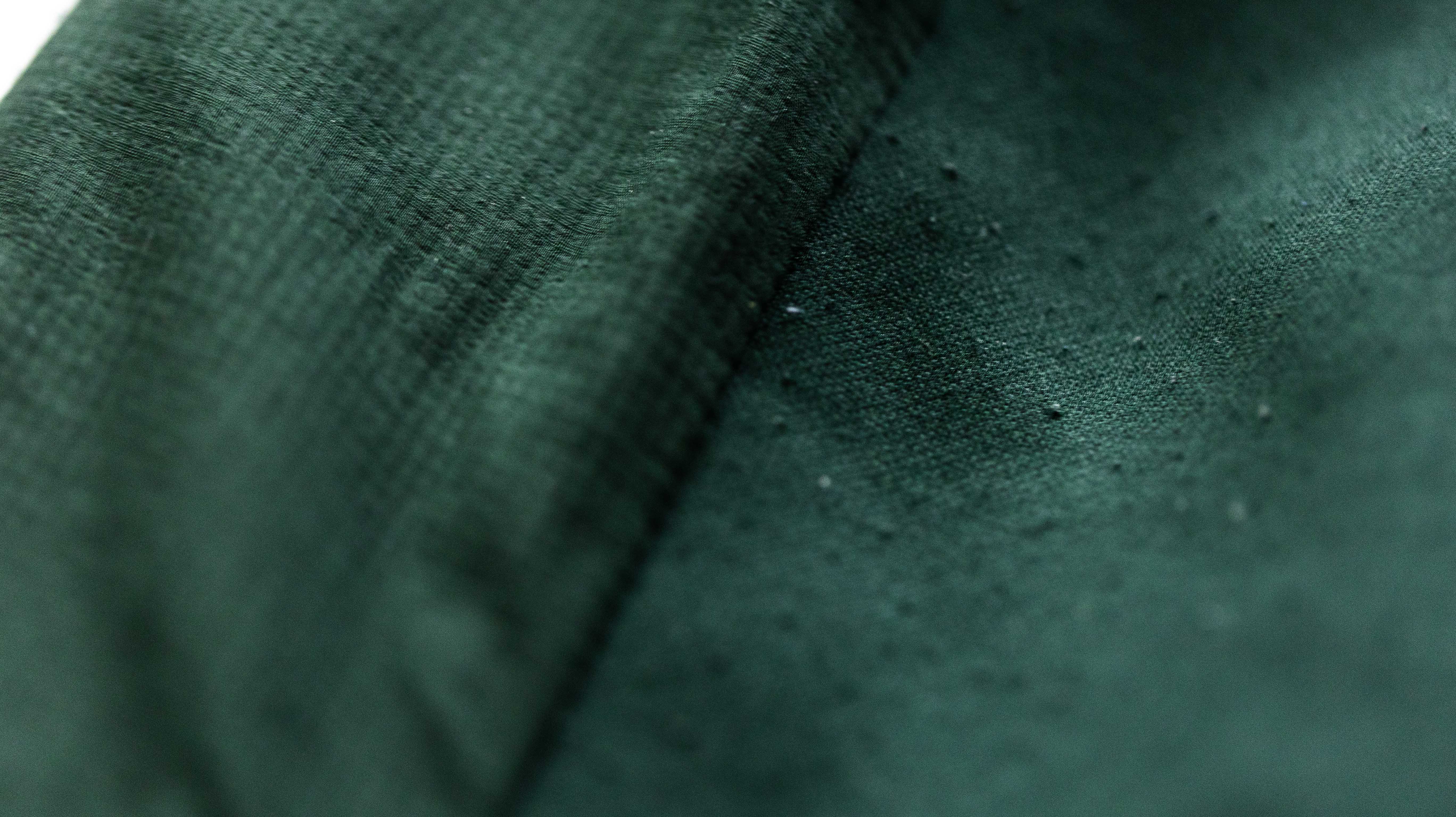 Inside the Jacket is Arc'teryx's own home-brewed insolation called Coreloft™ Compact 60. The insulation is synthetic and retains heat when wet and withstands repeated packing and unpacking unlike other popular insulation materials such as goose down. The zippers are also from Arc'teryx and I have to say they are fantastic. Really smooth to operate but will not come loose under pressure. 
Arc'teryx Atom LT Hoody Review – Features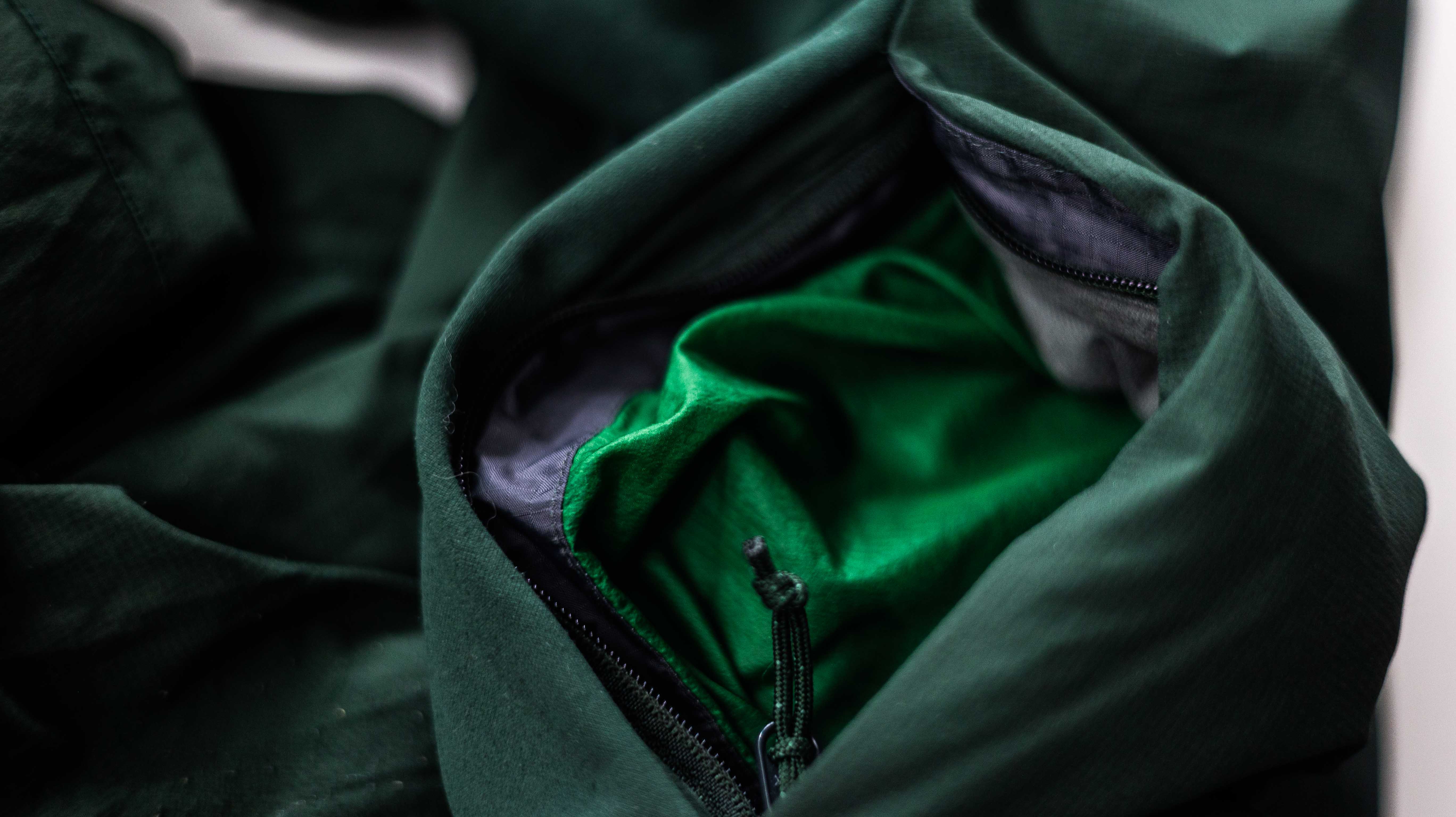 The Atom LT Hoody is of a minimalist design like almost all of Arc'teryx's products so features are simple but practical. The sleeves have stretch knit cuffs that keep the warm in and the cold out. Unfortunately, they make dawning this hood a bit more of a hassle if you're wearing a watch. Not a huge deal but just a minor annoyance. The elbows are fully articulating giving greater freedom of motion and do not climb up your arm when bent. There are three zippered pockets on this hoody. Two fleece-lined hand pockets on the front and there are really nice and warm in my experience. There is an internal left-side chest pocket for storing smaller items as well. Internally there are drawcords for cinching down the hood and bottom of the hoody when venturing into windier conditions.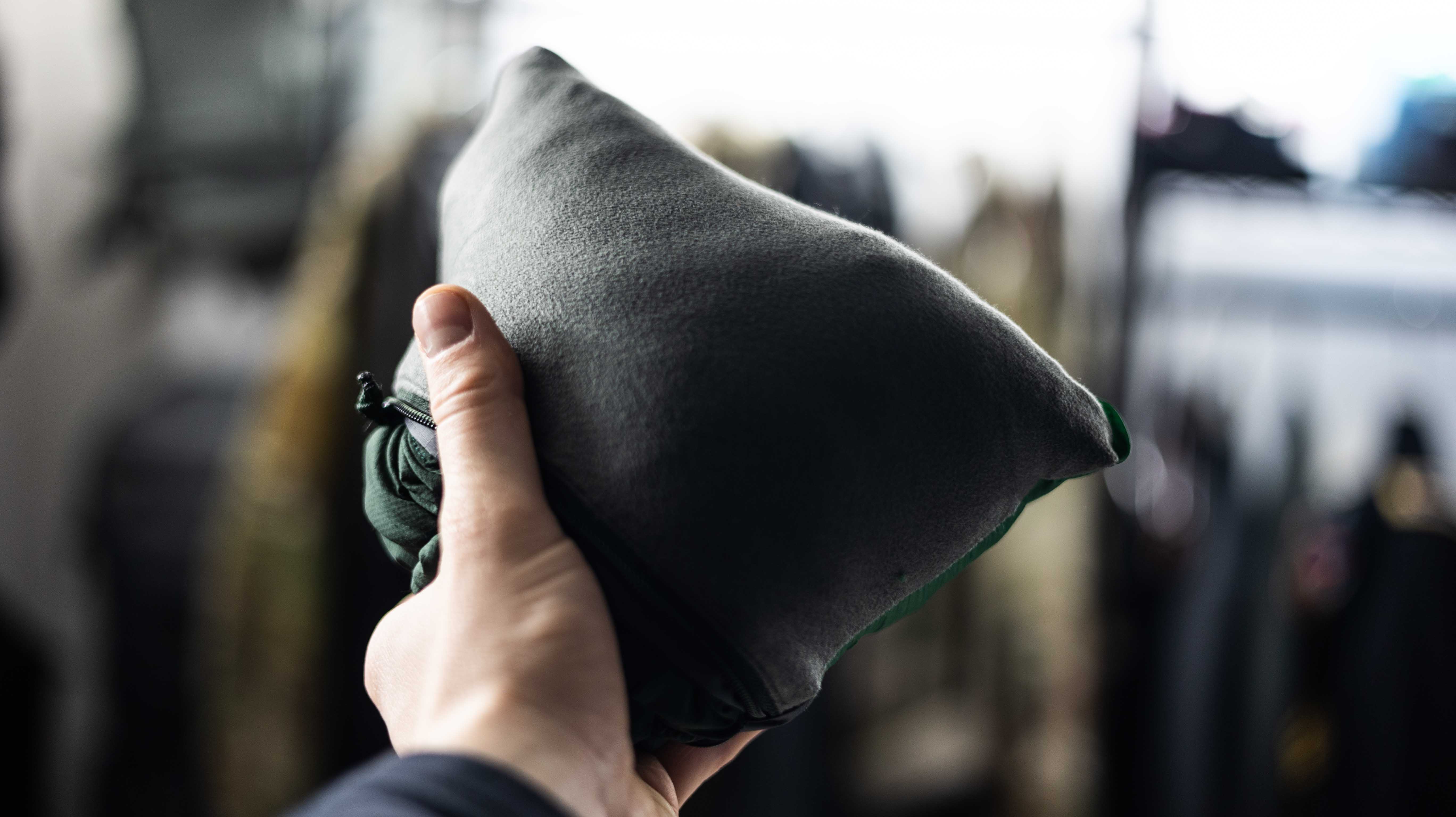 Arc'teryx Atom LT Hoody Review – Performance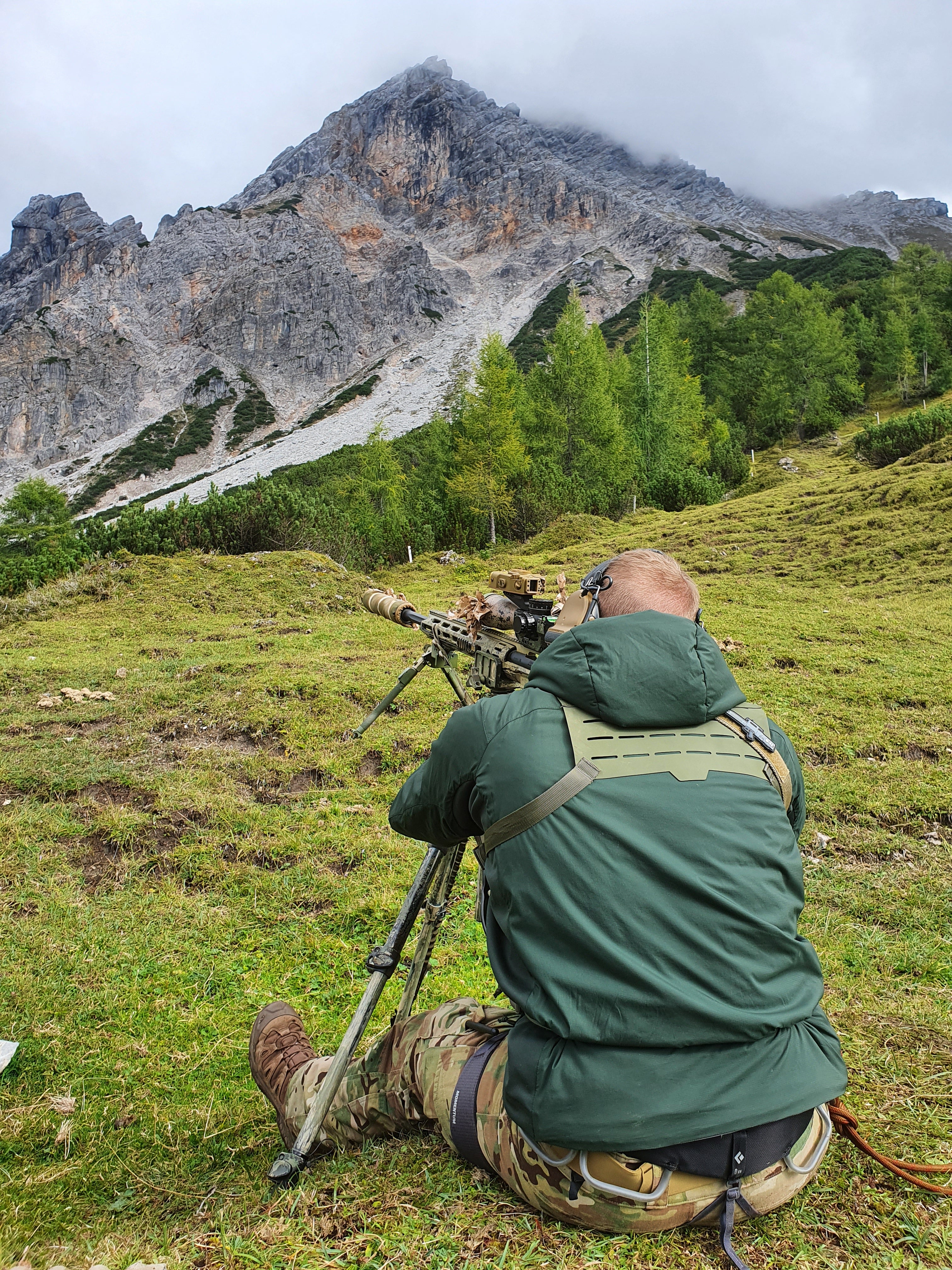 Being an activewear style garment, the Atom LT Hoody only keeps you as warm as you want to be. When moving the hoody does a great job of dumping sweat and keeping you warm but when you stop moving you can get a bit colder. Don't get me wrong this is a great hoody and it will keep you warm but you need to understand its limitations. This garment is also designed to be layered so if you do get cold, its slim design ensures you can add a hard shell or additional insulation layer with ease. 
After owning this garment for over two years I can say it is very durable even though it feels flimsy.  I used the Atom LT Hoody in a variety of locations and conditions and found zero holes or potential tears on it. I did wear this for a lot of Military related activities so this really impressed me. The water and wind resistance is better than I expected for a highly breathable, soft-shell jacket. To this day the DWR treatment still holds and light rain beads up on the exterior. With that being said the Atom LT Hoody is certainly not waterproof and you will get wet if you take this out into a rainstorm.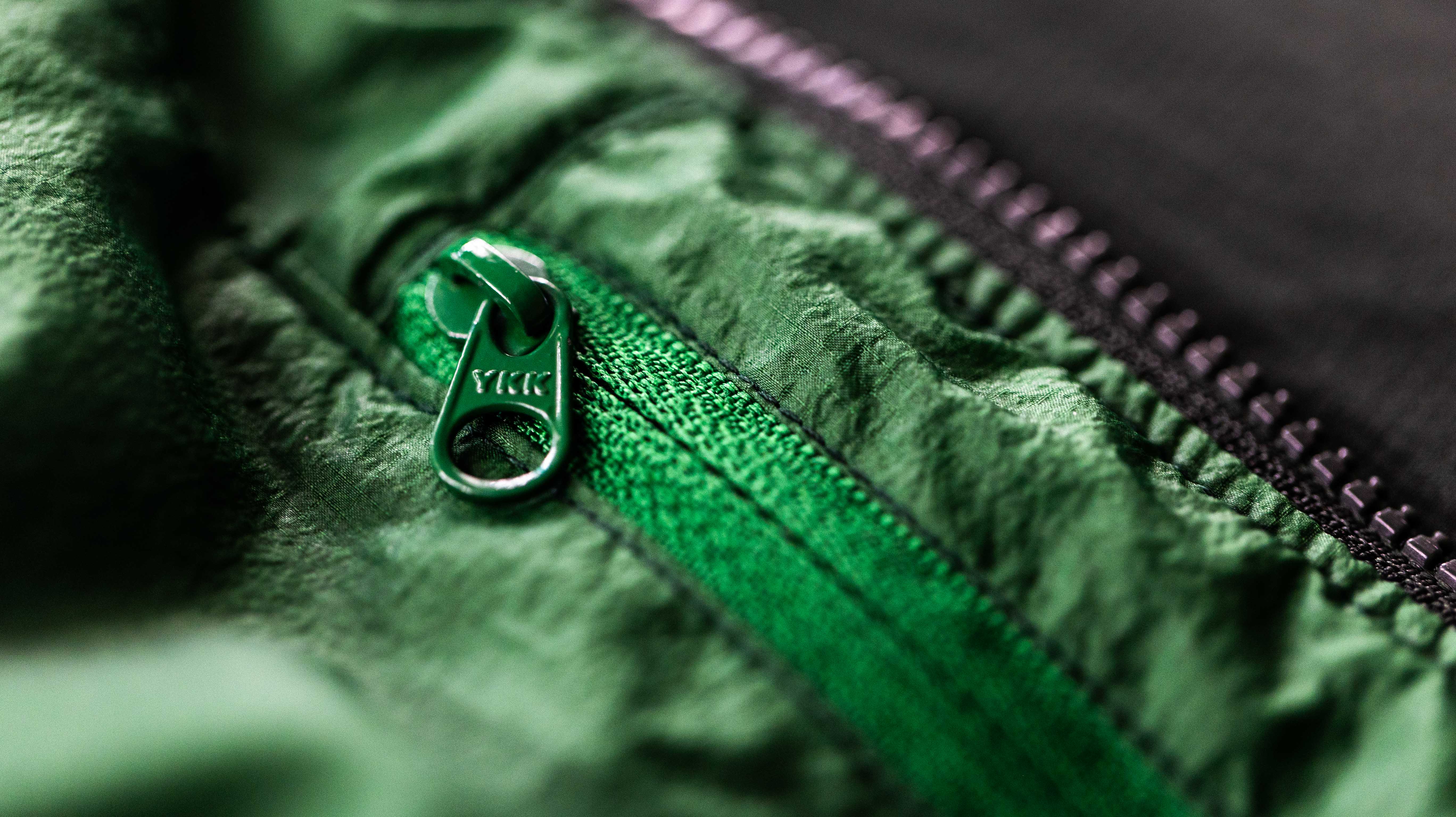 Likes 
Lightweight and highly breathable material 

It works well as an insulation layer or standalone jacket 

Protective adjustable hood and stretch cuff sleeves 

Versatile uses include, hiking, urban wear, camping
Dislikes 
A more expensive jacket 

Not completely waterproof 

Slim fit may be too tight for some people 
Arc'teryx Atom LT Hoody Review – Wrap Up 
Overall, if you're looking for a comfortable, lightweight, highly stylish, and versatile outer layer that can also layer for colder seasons, look no further! To date, this has to be one of my most worn garments because I can take it anywhere with me. The only real con here is the price of entry and while it may seem like a lot, you get a lot of value out of this one hoody.