POTD: A Truly Infamous Pistol – The Armatix IP1 Smart Pistol
Sam.S 01.10.23

Welcome to today's Photo of the Day! Here we have a very controversial 22 pistol. This is the Armatix IP1 Smart Pistol that made huge waves in 2013 and rippled all the way until 2016. These pistols were designed by a former employee of H&K. They were made with good intentions by all accounts since the "authorized user" would be the only person who could fire these pistols. This was done with RFID technology and an accompanying watch. Basically, the user would "turn on" the pistol with the watch and only be able to use the pistol while the watch was within a foot or so. Despite all of our initial discomfort this really started with a New Jersey law that basically stated that the invention of a true smart gun would negate any future sales of nonsmart guns in that state. This caused understandable uproar amongst American gun owners and these pistols never made much if any commercial appearances.
"Armatix Inc import marked. With factory case, papers, wristwatch, batteries, and tool. The included wristwatch is part of the electronic safety mechanism and enables the pistol to fire. The matching wristwatch must be within 10 inches for the pistol to function."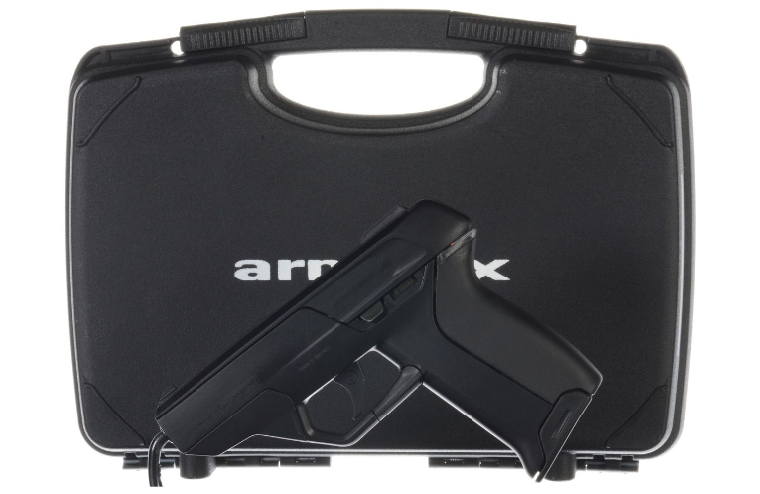 Lot 570: Armatix IP1 "Smart" Semi-Automatic Pistol with Case and Watch. (n.d.). Rock Island Auction Company. photograph. Retrieved January 9, 2023, from https://www.rockislandauction.com/detail/2063/570/armatix-ip1-smart-semiautomatic-pistol-with-case-and-watch.