[SHOT 2023] Magpul DAKA Grid Organizer for Pelican-style Hard Cases
Paul B. 01.17.23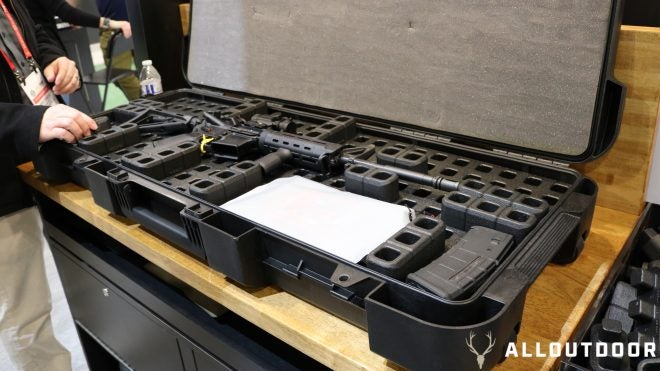 Magpul is releasing their DAKA Grid Organizer. An excellent solution for firearm and accessory organization inside popular cases from Pelican, Vault by Pelican, and Plano. Magpul is also releasing a series of their own cases incorporating the Magpul DAKA grid.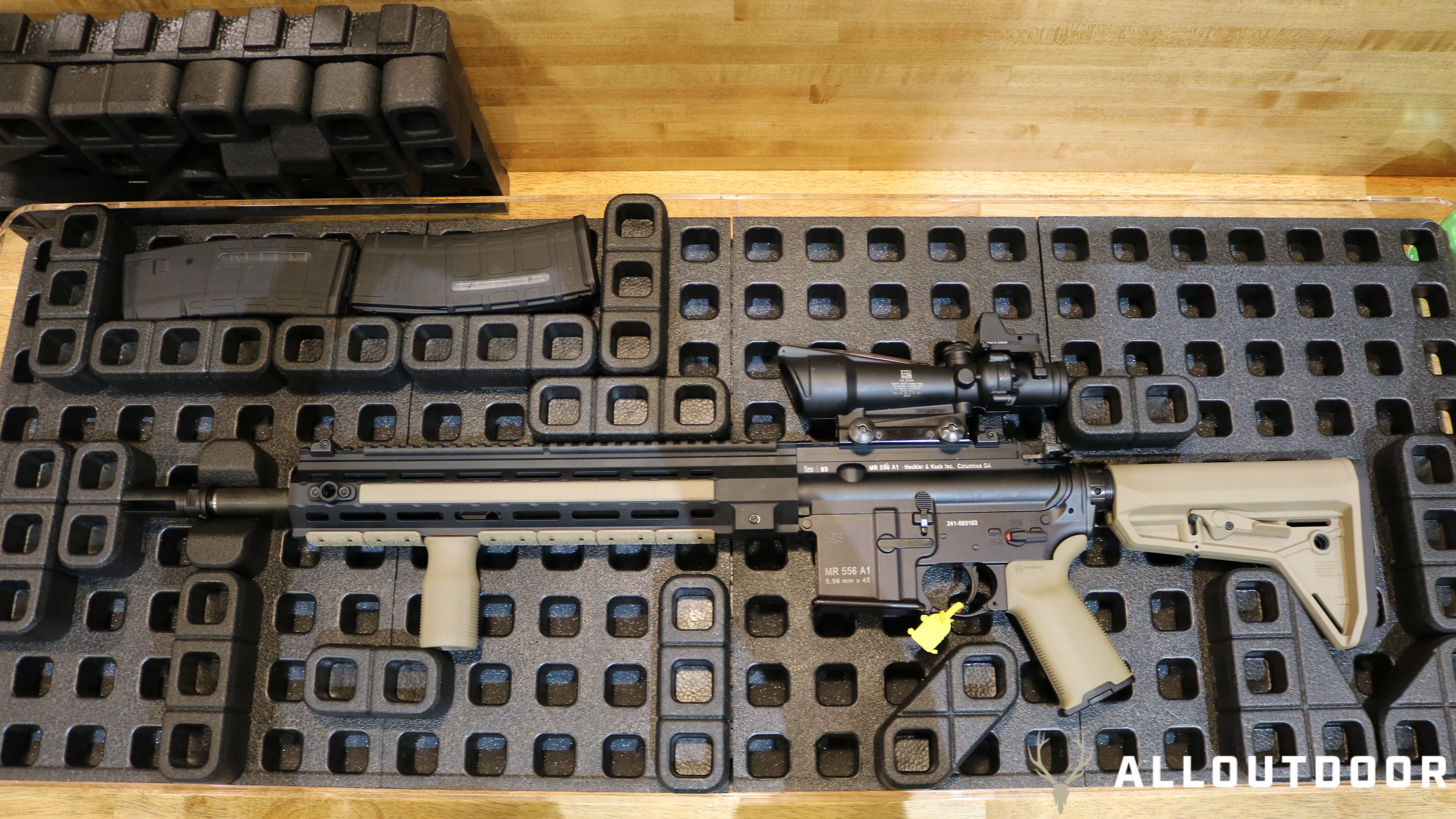 [SHOT 2023] Magpul DAKA Grid Organizer
"Magpul's DAKA GRID Organizer is a fully customizable drop-in organizational solution designed to secure and protect your important equipment when it's stored or transported in your existing hard case. Specifically designed to fit Pelican™ Vault V730 gun cases, Magpul's DAKA GRID Organizer is completely reconfigurable to meet your storage needs. Individual Expanded Polypropylene (EPP) Panels nest securely together to create a storage solution that maximizes protection, versatility, and ease-of-use. They fit securely in your Pelican™ case and come with a set of GRID Blocks that can be organized to brace and secure rifles, optics, ammunition, accessories, and other gear. The GRID Blocks are easily pressed into the GRID Panels to set up your preferred gear configuration and they can be quickly removed and reinstalled for the next loadout.

Unlike foam bedding, the versatile GRID opens up more space to store all of your other gear when you pack up, meaning you'll be able to maximize the efficiency of your case every time you use it. The lightweight GRID system firmly holds your gear in place, providing advanced protection and eliminating gear shifting during transport. The result is better impact resistance and stronger overall protection for your gear than you'll get from current open cell foam options that can let your gear slide around in your case.

Offering numerous advantages over traditional foam and expensive laser-cut inserts, the GRID Organizer provides intuitive, modular organization at your fingertips. It's completely reconfigurable without tools, tearing or cutting, so it's a reusable, non-destructive solution that takes seconds to set up. Additionally, the GRID doesn't absorb contaminants like foam does, and its EPP construction provides resistance to chemical intrusion and damage, so cleaning up dirt, chemicals, and liquids is easy and thorough with a damp cloth.

Simple to configure, stronger than foam, and versatile enough to change with every loadout, the DAKA GRID Organizer lets you use every inch of the case to store and securely carry your gear the way you want.

Includes GRID base Panels, 8 triple Blocks, 8 double Blocks, and replacement base foam."
Being a modular system, you can reconfigure your case depending on what you need to carry at that time, instead of spending a sometimes large amount on additional foam that you then have to cut to shape. The additional protection offered by the DAKA grid is a value addition on its own.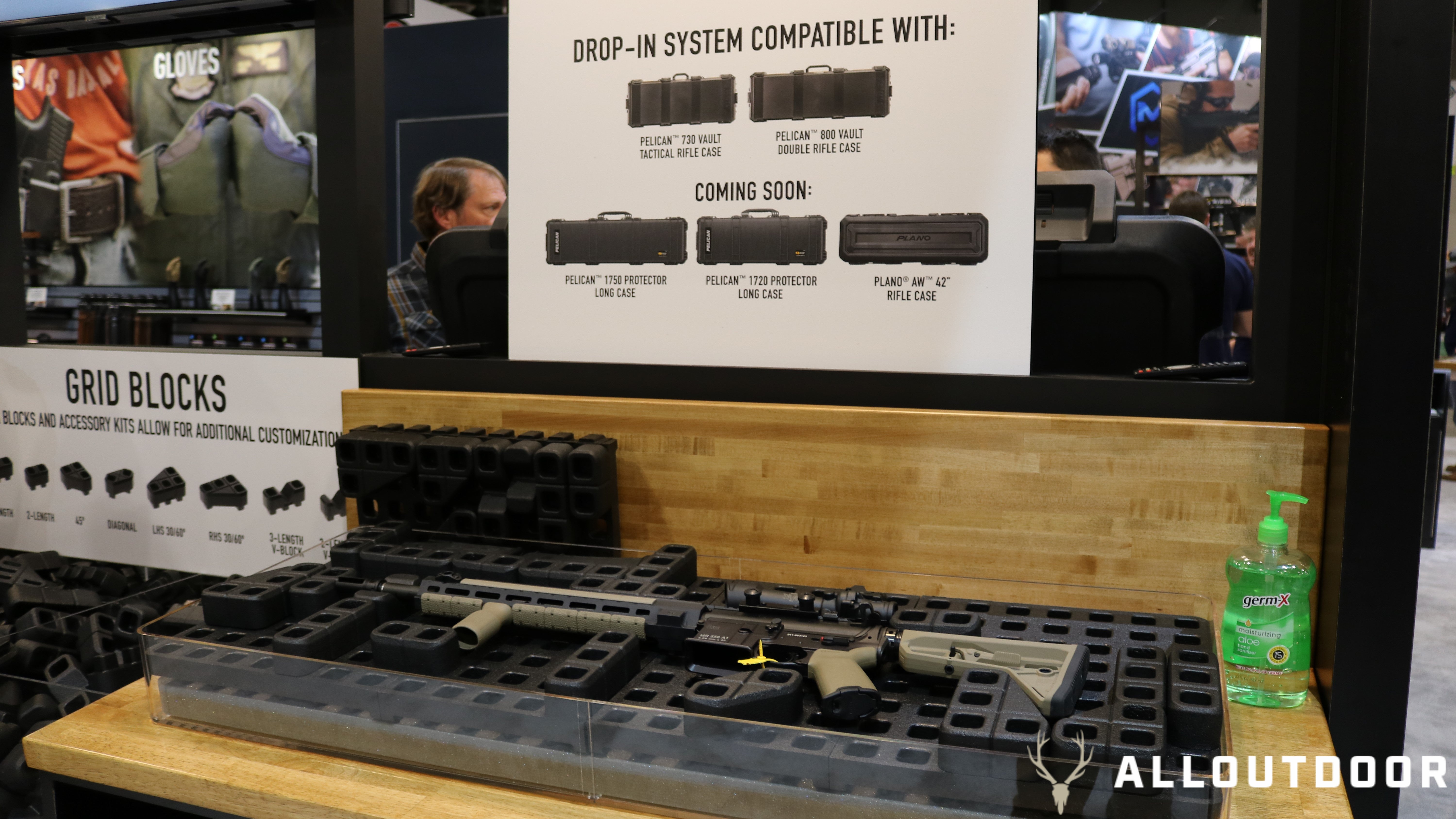 The three cases that will be launching with DAKA grid included are the C35, C44, and LR53. These cases are equipped with a clever latch system.
Two cammed, push-button latches can be opened and closed with one hand.

Latches include recessed lock attachment points vs having locks attach outside the latch to prevent prying.

Lock and zip tie pass-throughs secure locks within the latch and streamline the case, preventing impact damage to the lock and the case.
Cases will be available in the coming months. To check availability, check the product page here. These new DAKA products are further expanding on already available DAKA products including Magpul's pistol pouch, soft rifle case, waterproof pouches, and ammo cases.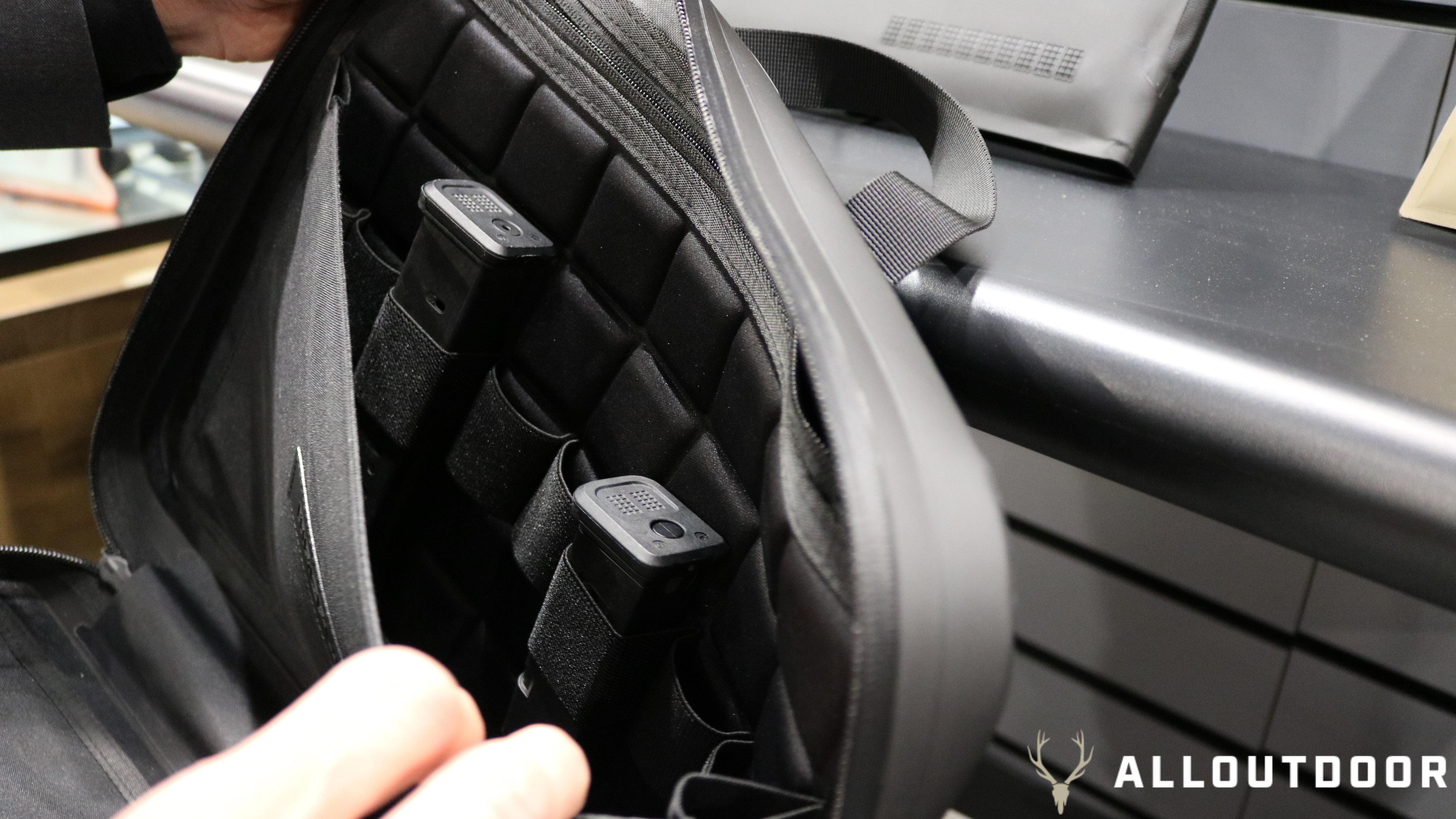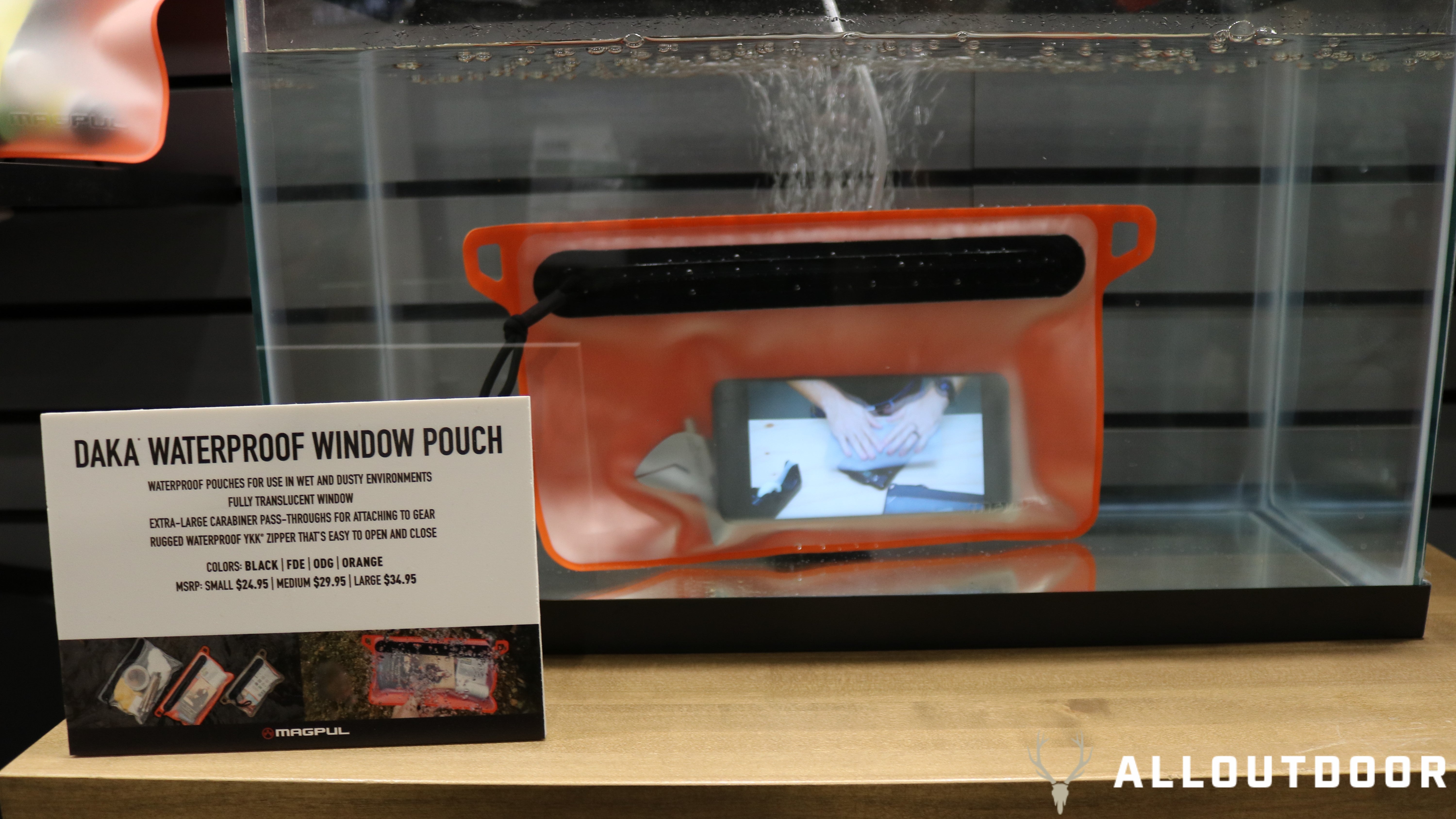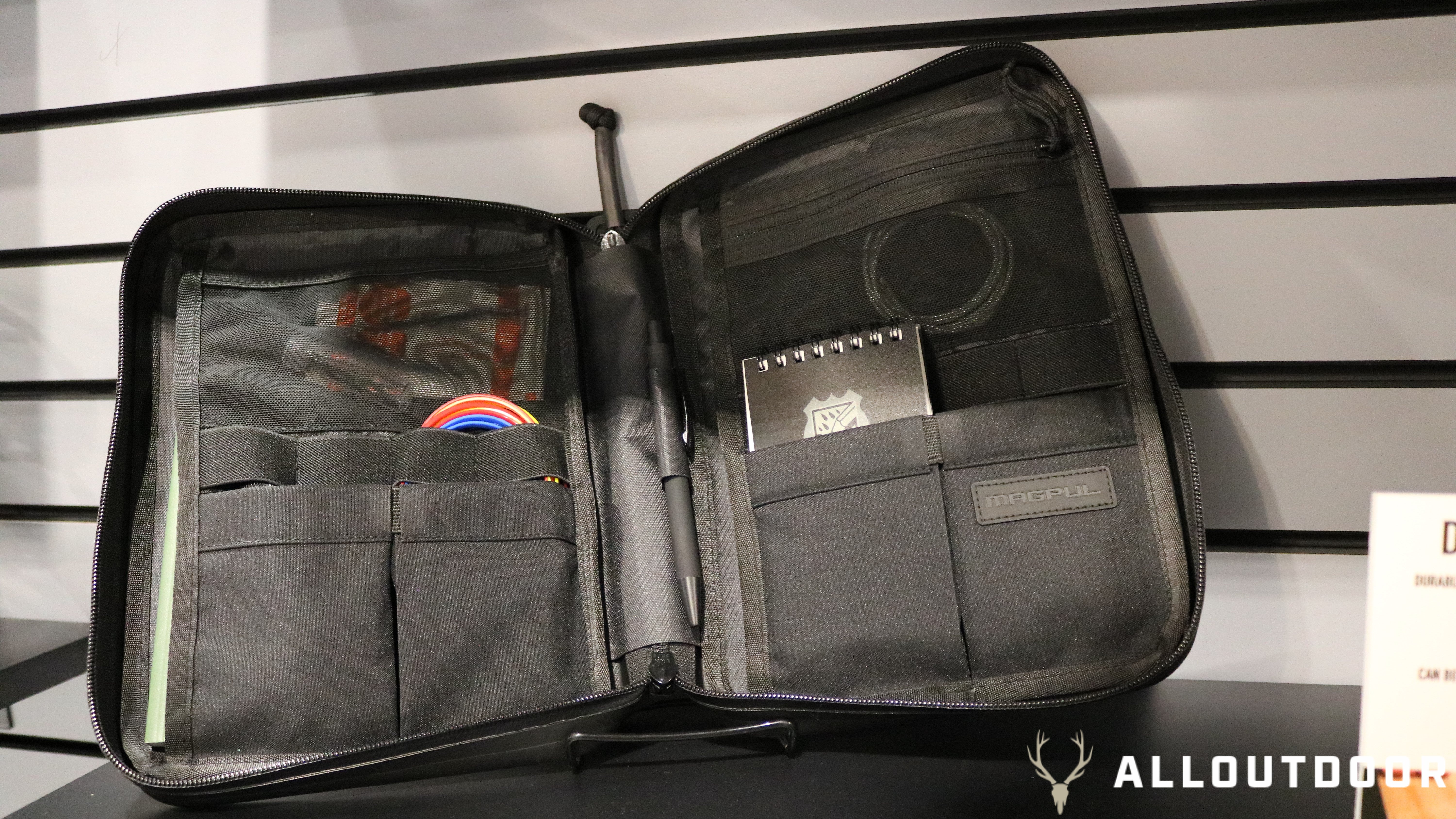 AllOutdoor's coverage of SHOT Show 2023 is proudly sponsored by 5.11 Tactical. Click HERE to check out their new products.