[SHOT 2023] Uintah Precision Modern Sporting Muzzleloader Upper
Paul B. 01.17.23

Uintah Precision is deputing their new Modern Sporting Muzzleloader Upper for mil spec AR15 lower receivers. Promising incredible accuracy and versatility, this muzzleloading upper is sure to turn some heads.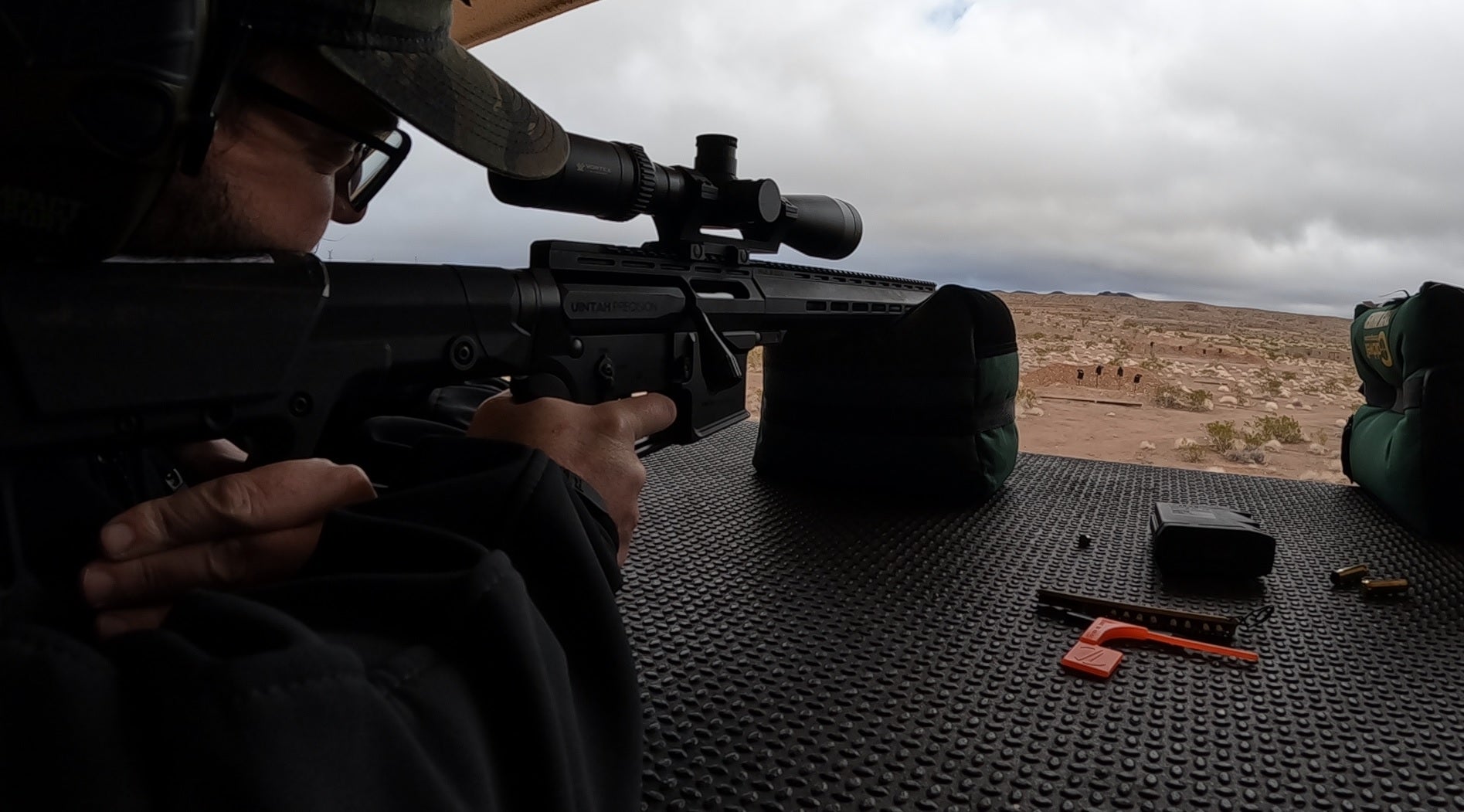 Uintah Precision Modern Sporting Muzzleloader Upper – Overview
Turn any "mil-spec" AR15 into a tack driving muzzleloader and catch all the hunts!

For our Modern Sporting Muzzleloader uppers, we use the same bolt action receiver from our UPR15 line. The receivers are machined from American 6061 billet aluminum with a pic rail on top and a 15″ MLOK handguard which gives you plenty of real estate for any peripherals you might add.

The barrels are a 24″, 416R Stainless Steel, 1 -20 twist barrel from Preferred Barrels. Recoil from the .45 caliber projectile is tamed by our dual port muzzle brake. Secured and running along the top of the barrel and protected by the handguard is the aluminum ramrod with brass jag.

The bolt is machined from American 4140 steel and features dual extractors to ensure the spent 209 primers won't get stuck.

Whether you're an experienced muzzleloader shooter or looking to get into it, look no further. The Uintah Precision Modern Sporting Muzzleloader is it!
Uintah Precision Modern Sporting Muzzleloader Upper – Specifications
    .45 Caliber, 416R Stainless Steel barrel from Preferred Barrels, Cerakote finish
    24″ barrel
    1 – 20 twist rate
    Dual Port Muzzle Brake
    4140 bolt, dual primer extractors
    6061 Billet Upper receiver
    Aluminum ramrod with brass jag
    209 primer ignition
    Pins to any "mil-spec" AR15 lower
    This upper assembly is not a firearm, will ship directly to you and is legal to ship to any state.
Uintah Precision Modern Sporting Muzzleloader Upper – At the Range
Loading the Modern Sporting Muzzleloader is similar to any other muzzleloader, but the primer goes where a standard AR15's cartridge would load. Included is a tool to assist with setting the primer and just in case the rifle is fouled, and the strong dual extractors fail to remove the spent primer, the tool can pry it out.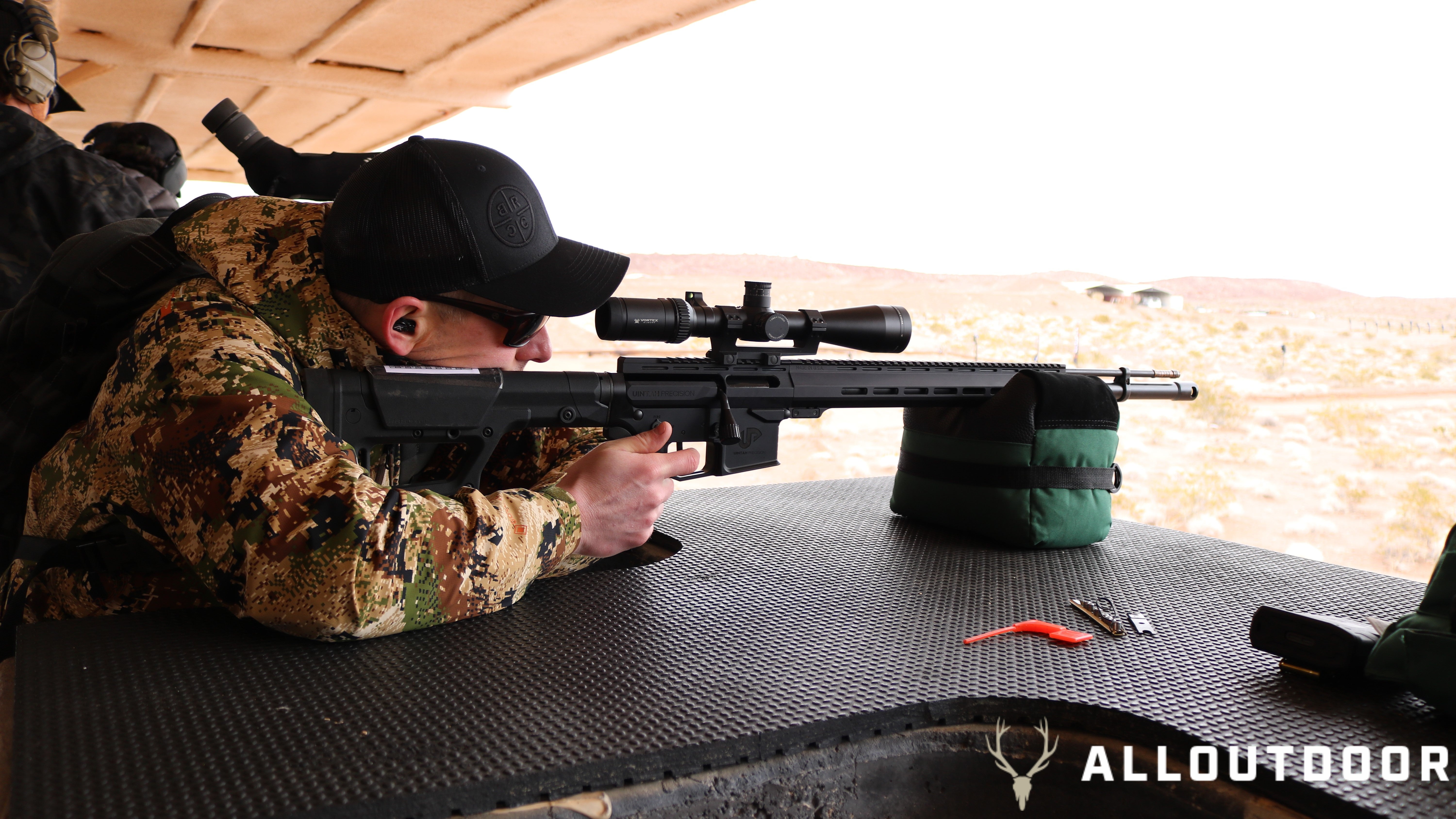 Unitah had the rifle zeroed and ready for 350 yards, which is well beyond most muzzleloaders are capable of accurately hitting. This upper is capable of absolutely insane accuracy when paired with the recommended projectile – Parker Productions Hollow Base .451 Cal 300gr.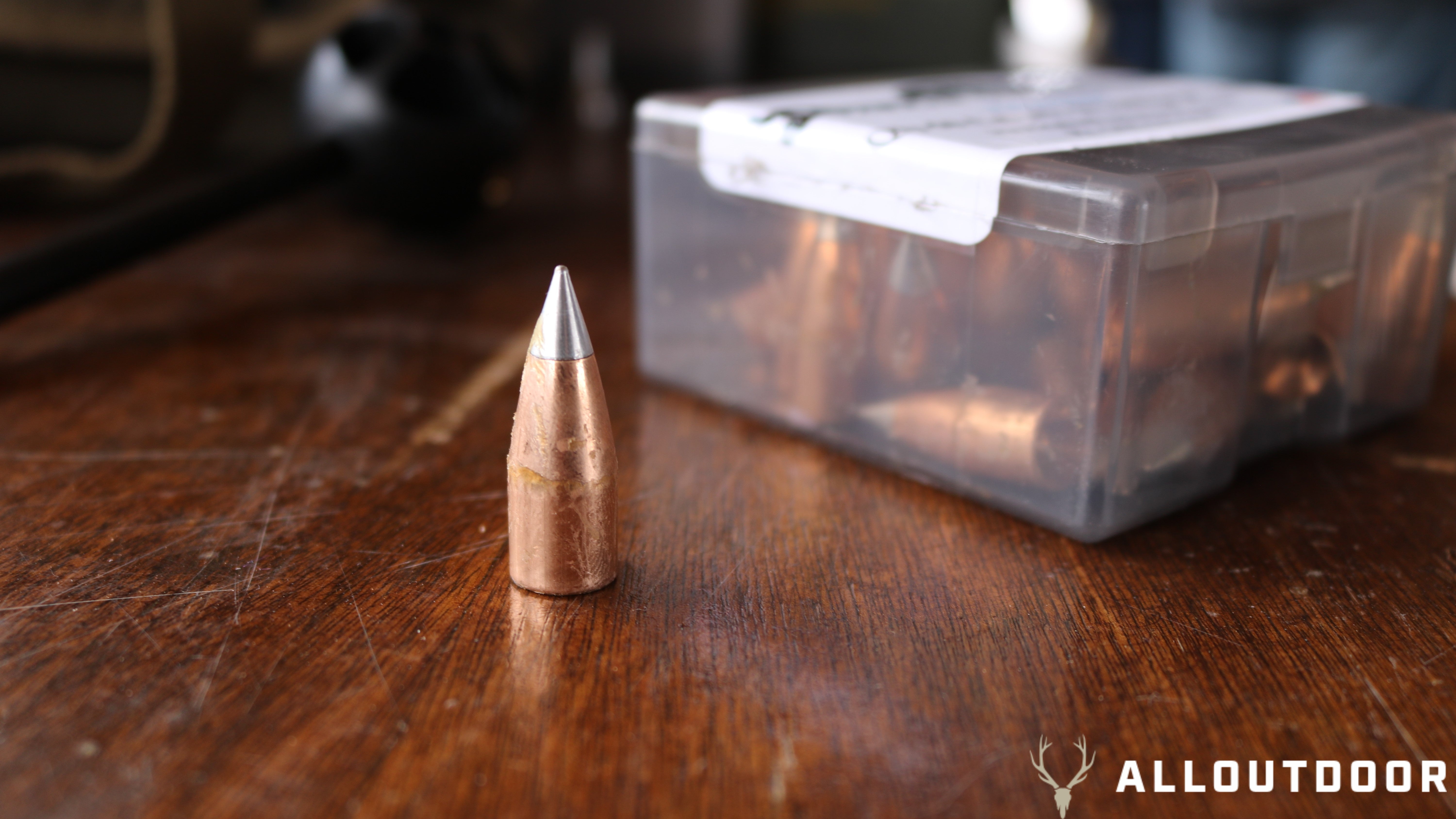 The included muzzle break does a fantastic job of removing much of the recoil impulse, the trigger depends on the AR lower that you mount this upper to, but even your standard milspec AR triggers will work great. The bolt cycles smoothly and on a clean rifle will remove the spent primer. The mlok handguard is solid without adding much weight to the rifle.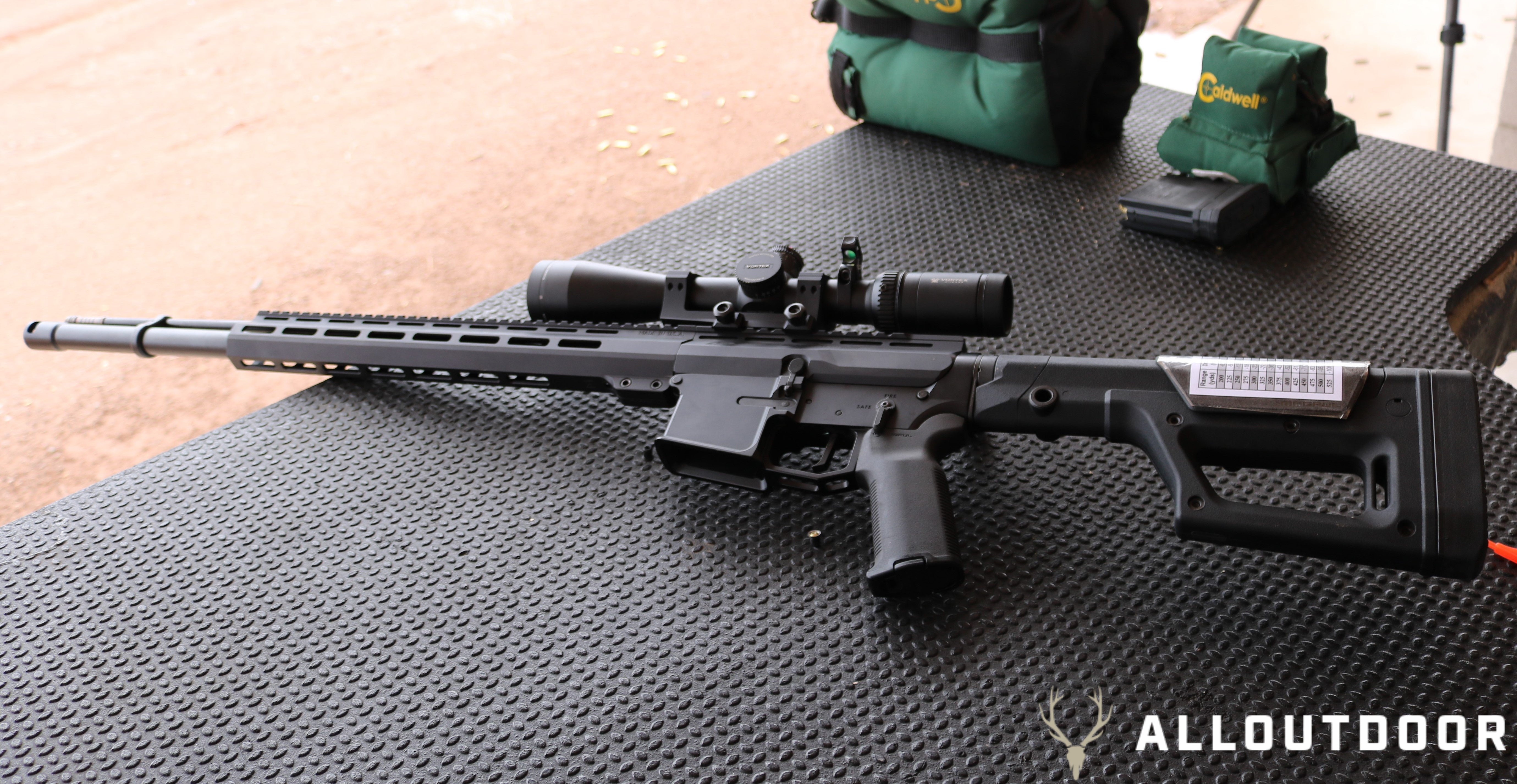 Uintah Precision Modern Sporting Muzzleloader Upper – Final Thoughts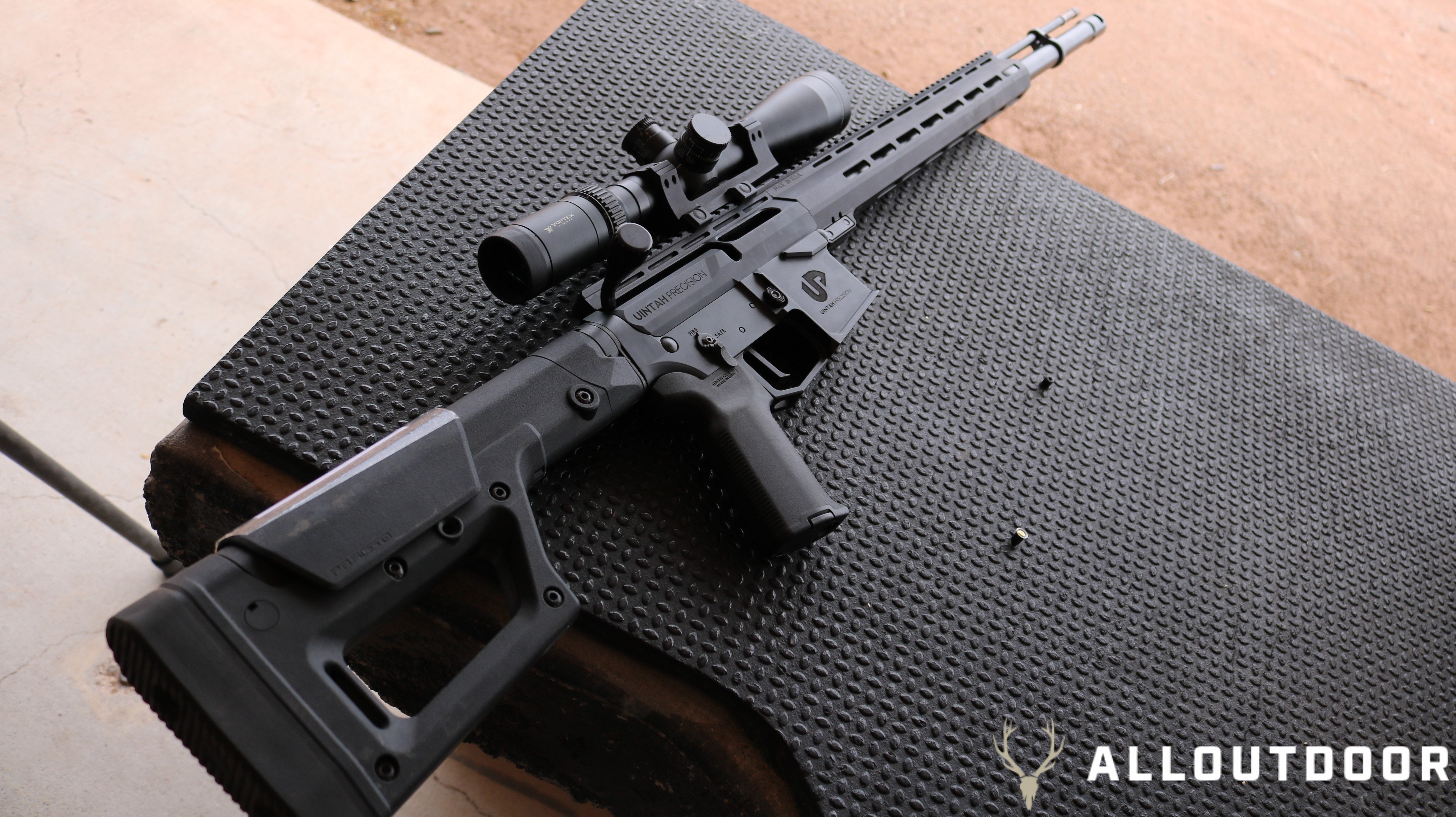 This is one of the more unique firearm products that I have personally seen while being incredibly capable. Nearly everyone has an AR lower kicking around, and if you are in the market for a new muzzleloader, you owe it to yourself to take a look at this upper. Visit the product page to learn more and to order one for yourself.
AllOutdoor's coverage of SHOT Show 2023 is proudly sponsored by 5.11 Tactical. Click HERE to check out their new products.