[SHOT 2023] SureFire's NEW XR2 Ultra-Compact Pistol Light
Eugene L. 01.21.23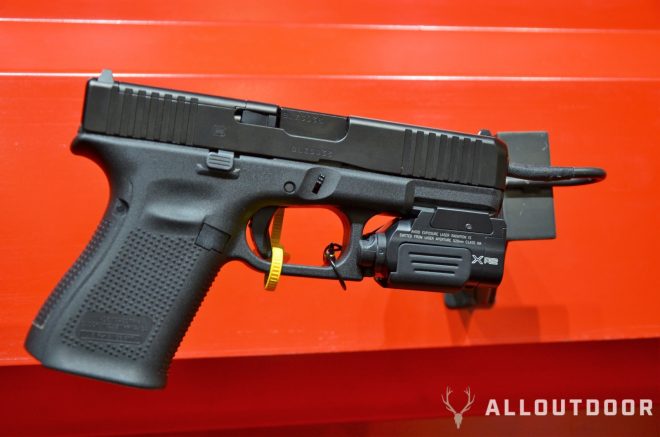 The fine folks at Surefire are releasing their new XR2 Ultra-Compact Rechargeable LED Light/Laser combo this year. This is one of their latest products that they brought out to SHOT 2023. The new XR2 is an ultra-compact light that sits pretty much flush to the muzzle of a gun, unlike SureFire's X300 line of pistol-mounted lights. Even with being a much smaller light than the x300 it still is capable of putting out 800 lumens still. The XR2's main body is made of hard anodized aluminum that has been gasket sealed for keeping moisture and dust out. The light and laser switches are ambidextrous so lefties don't have to worry about that.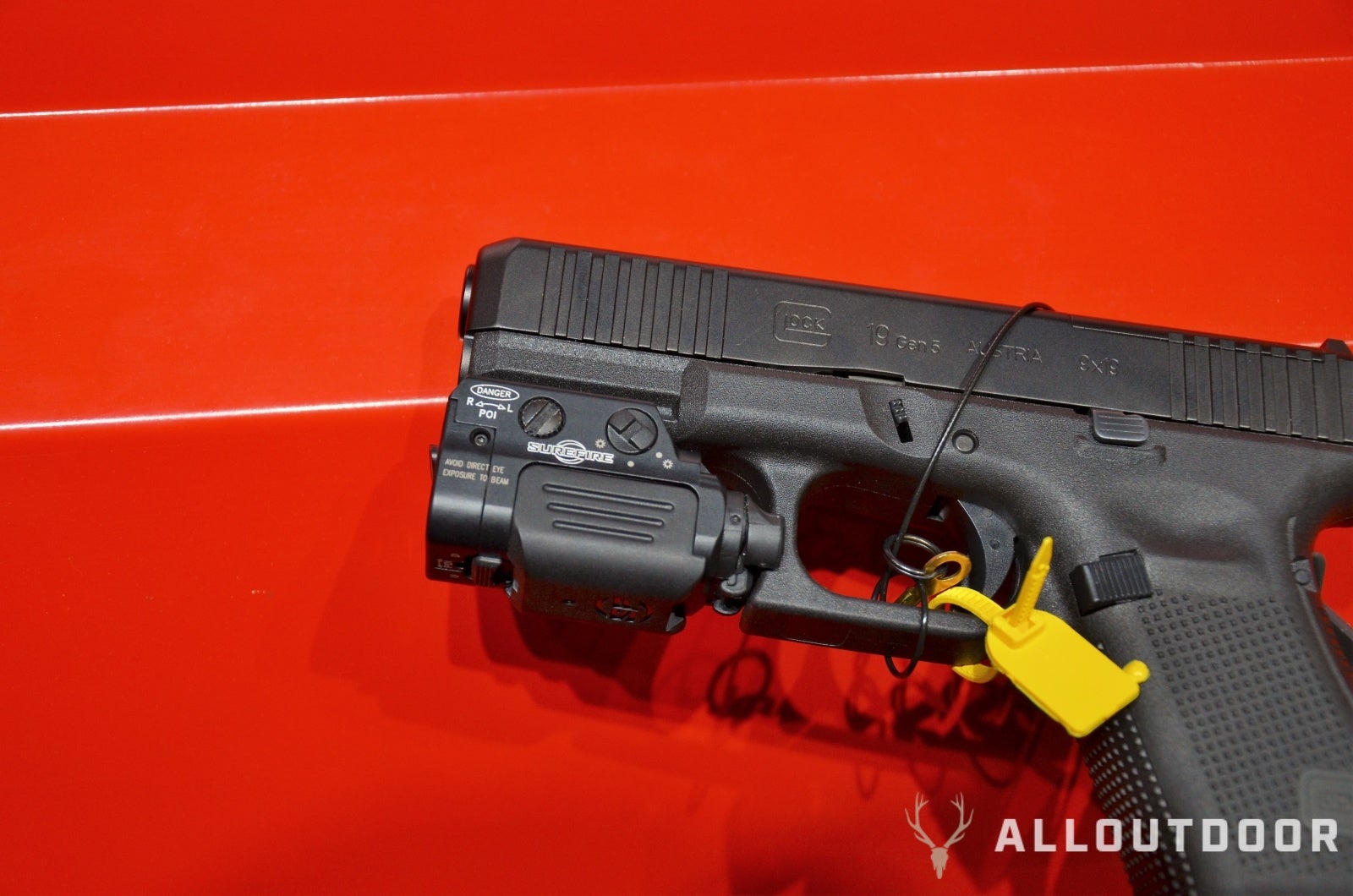 The battery system for the light is a quick-detach lithium polymer battery. The battery can be removed and charged separately from the light, so you can remove the battery and go plug it in without removing the whole light unit from your pistol. That way you can recharge the battery without shifting or losing the XR2 laser's zero. As of now there is only the light with laser option available, but there are plans for a no-laser option as well. That model will cost closer to that of a standard X300 pistol light. The lights are back orderable now but hopefully should be available by March.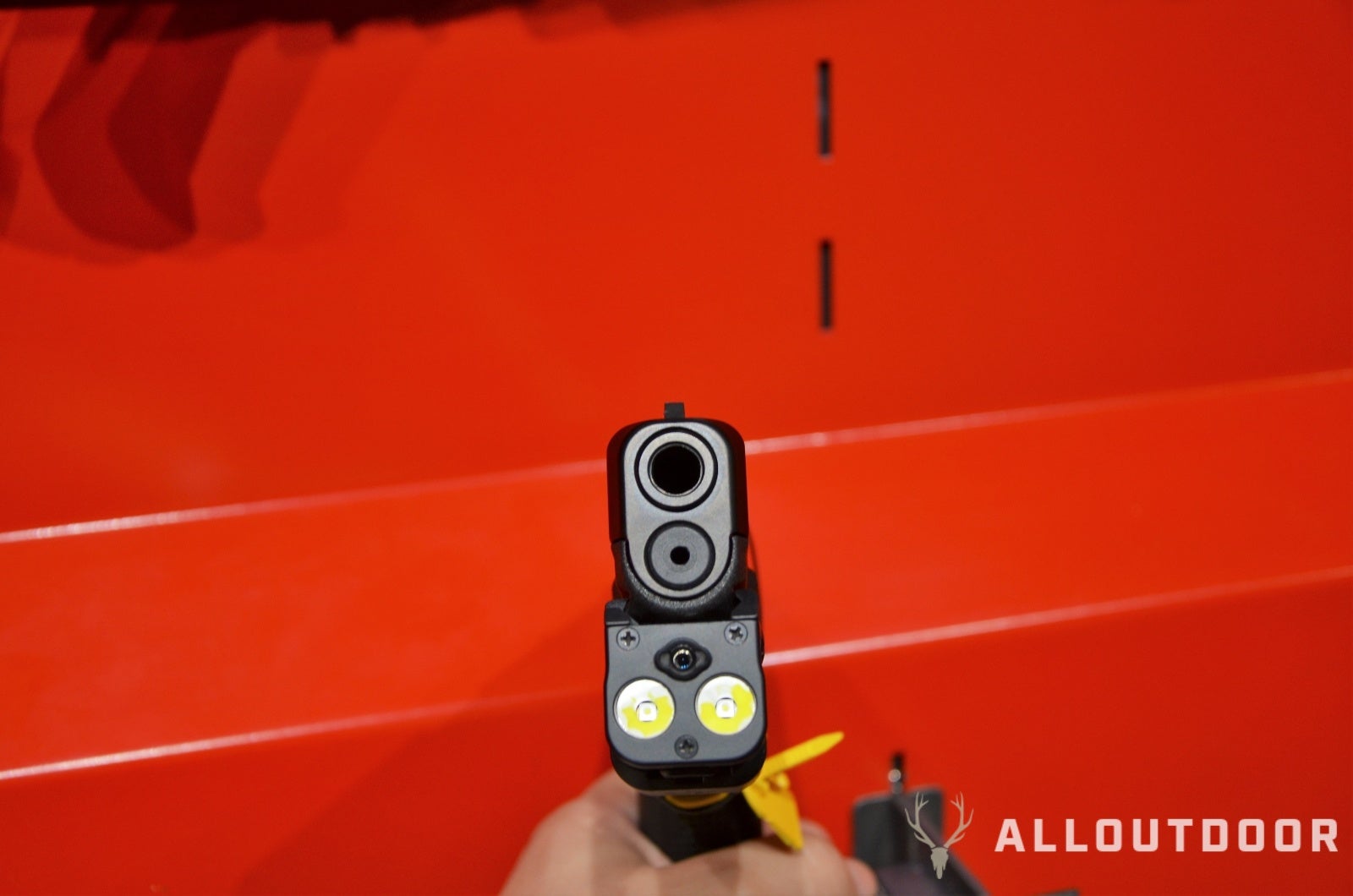 [SHOT 2023] SureFire's NEW XR2 Ultra-Compact Pistol Light
Light Output:800 lumens
Bulb Type: LED
Laser Output:<5.0mW (515nm)
Material: Aluminum
Weight:2.6 oz
Length:2.46 in
Beam Distance:245 m
Battery Life:30 minutes
Battery Type: Rechargeable Lithium Polymer, Lithium Ion
MSRP: $669
Availability: March Hopefully
Special thanks to the Surefire staff here at SHOT Show 2023, and stick around for more SHOT Show content. Also, and as always, let us know all of your thoughts in the Comments below! We always appreciate your feedback.
AllOutdoor's coverage of SHOT Show 2023 is proudly sponsored by 5.11 Tactical. Click HERE to check out their new products.