[SHOT 2023] Angstadt Arms Vanquish Integrally Suppressed Barrels
Eugene L. 01.23.23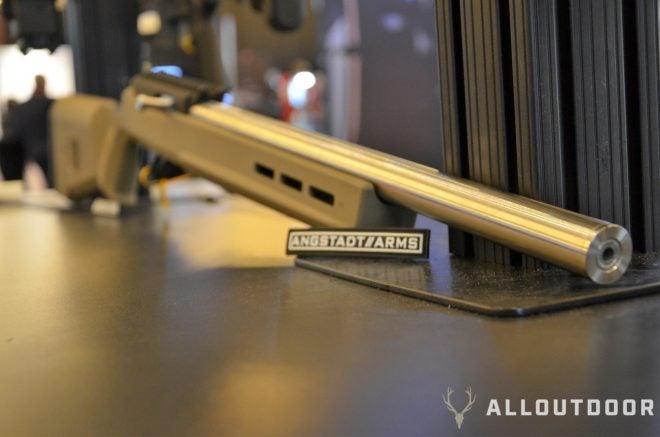 Angstadt Arms has released its new line of Vanquish integrally suppressed barrels to the market at SHOT Show 2023. The Angstadt Arms Vanquish suppressor system is a baffleless integrally suppressed barrel that will be available in .22lr and 9mm. The .22lr barrels will be available for the Ruger 10/22, Ruger 10/22 Take Down, and Ruger Precision Rimfire. The Vanquish 9mm barrels will be available for any AR-9 pattern gun that uses a standard AR barrel nut. Along with AR-9s the Vanquish 9mm barrels will also be available for the Ruger PC Charger line of guns as well. Both calibers work to suppress by using ports instead of baffles, so no baffles means no baffle strikes.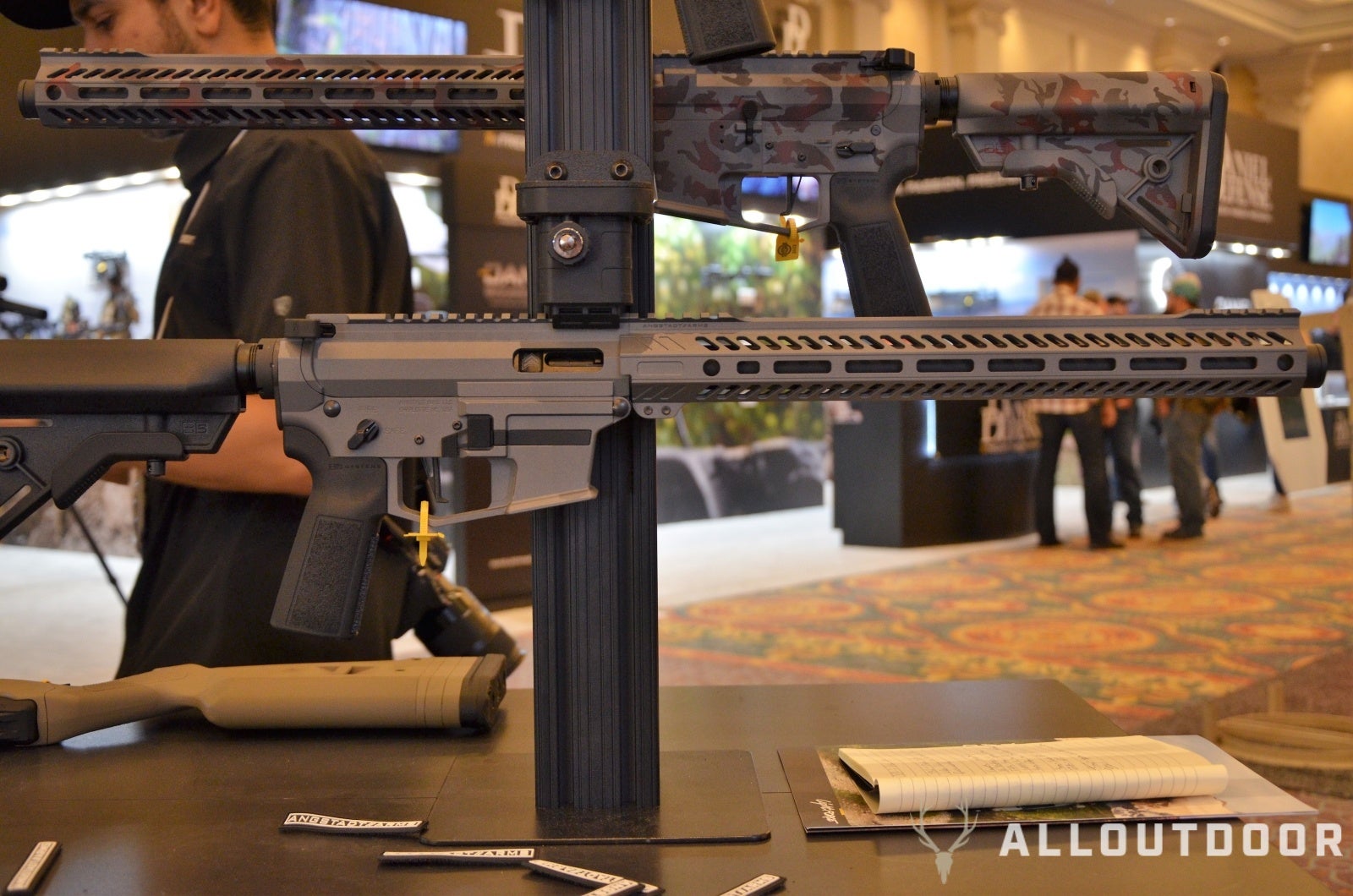 The 9mm Vanquish barrels vented ports allow for most factory 115-grain ammo to remain subsonic and sound just as good as the pricier heavy-grain ammo. If you already are shooting heavier 147gr subsonic ammunition, you can just close up to 8 ports to tune and preserve your projectile velocity. The Vanquish has an outside diameter of just 1″ which along with the standard barrel nut lets you use any AR handguard you want. The 9mm Vanquish will start at $650 and come in 16″ and 10.5″ lengths. The .22lr version will start at $599. In the case of the 9mm version, they will be sold as just the suppressed barrel, a complete upper, and complete firearms.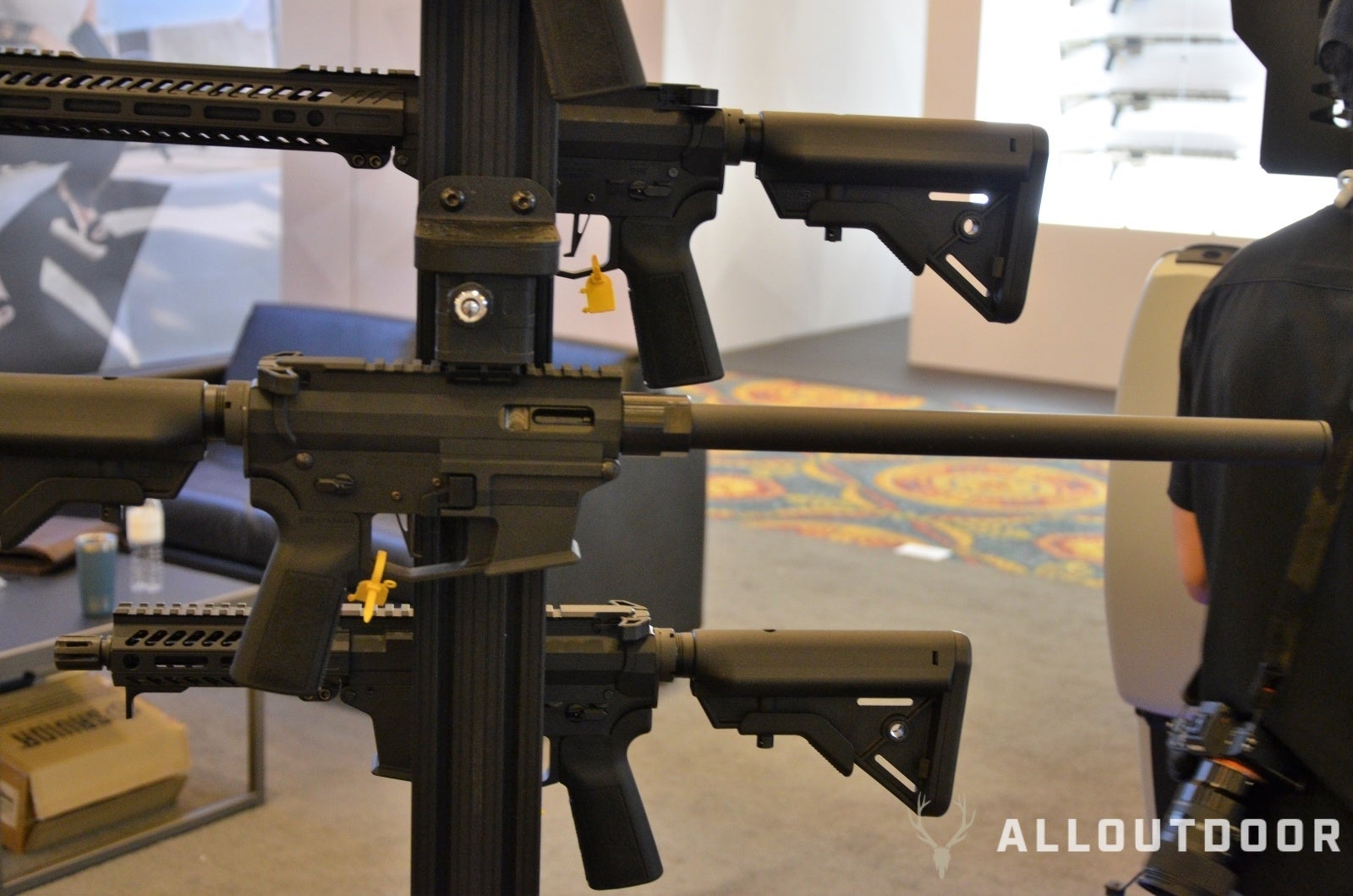 [SHOT 2023] Angstadt Arms Vanquish Integrally Suppressed Barrels
9mm NATO
AR-9 16.1″ (Rifle length barrel)
AR-9 10.5″ (Carbine length barrel)
CMMG Banshee
CZ Scorpion
Ruger PC Carbine Standard
Ruger PC Carbine Takedown
MSRP: Starts at $650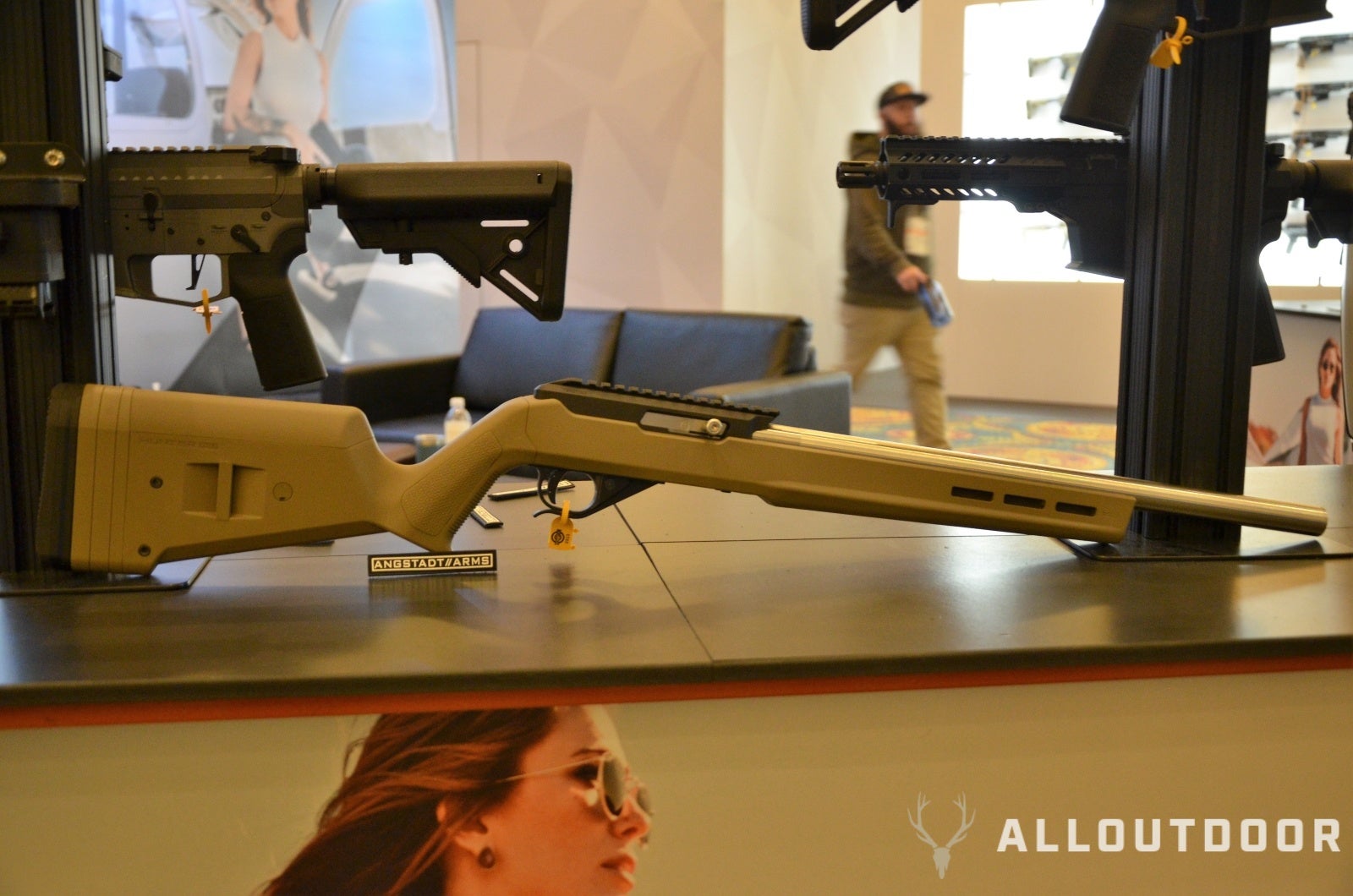 .22 Long Rifle
Ruger 10/22 Standard
Ruger 10/22 Takedown
Ruger Precision Rimfire
MSRP: Starts at $599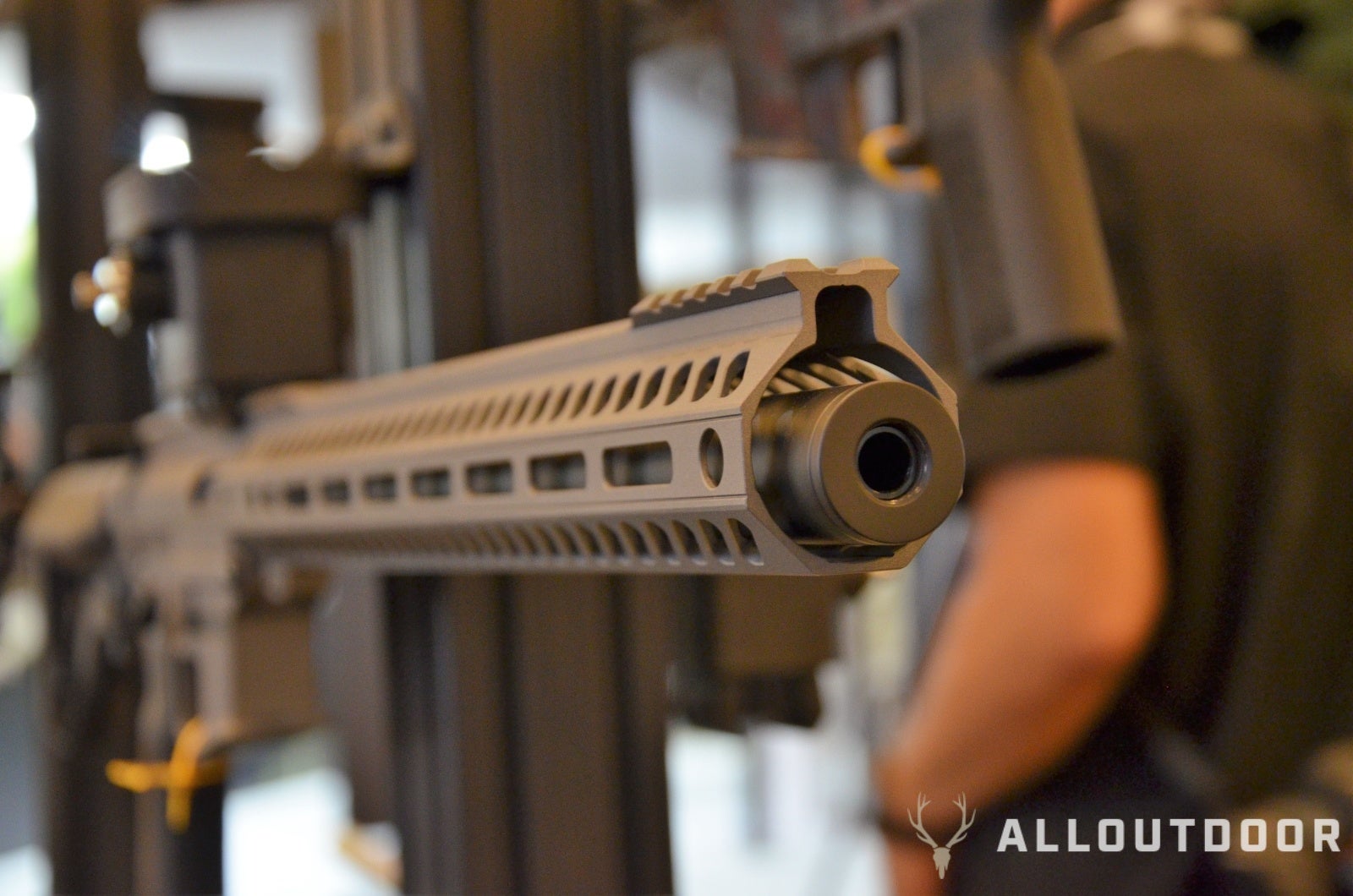 Special thanks to the Angstadt Arms staff here at SHOT Show 2023, and stick around for more SHOT Show content. Also, and as always, let us know all of your thoughts in the Comments below! We always appreciate your feedback.
AllOutdoor's coverage of SHOT Show 2023 is proudly sponsored by 5.11 Tactical. Click HERE to check out their new products.