[SHOT 2023] BRG-USA Releases BRG9 Tactical and BRG9 Gen2
Paul B. 01.23.23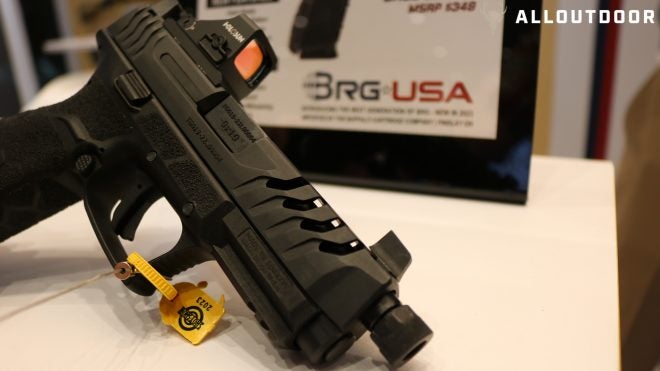 BRG-USA continues to bring improvements to their already well received BRG9 with their Gen2 and BRG9 Tactical Models new for this year. We had the opportunity to put our hands on some of these new models while out attending SHOT Show 2023 in Las Vegas, and we're here to report back what they had to share about these exciting new handguns they're bringing to the market.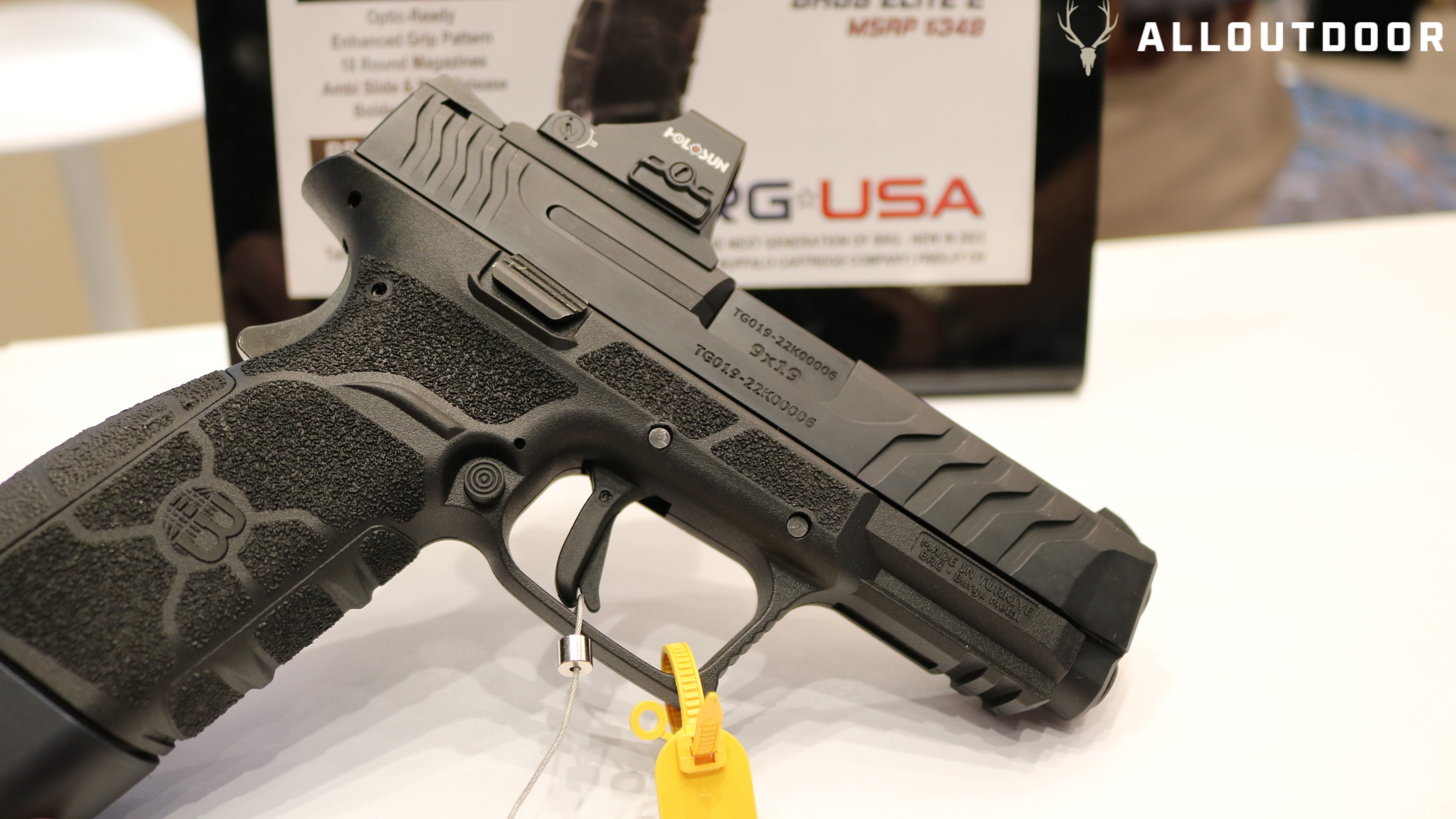 [SHOT 2023] BRG-USA Releases BRG9 Tactical and BRG9 Gen2
The original BRG9 was a hit, bringing excellent features and capabilities for an incredible price point. BRG-USA did listen to the market and is releasing their Gen2 incorporating design changes that their customers asked for. One of the biggest changes is to the grip texture. The original had a smooth traditional grip and now the Gen2 and Tactical have a much more aggressive texture giving a more secure feel in the hand without being too aggressive.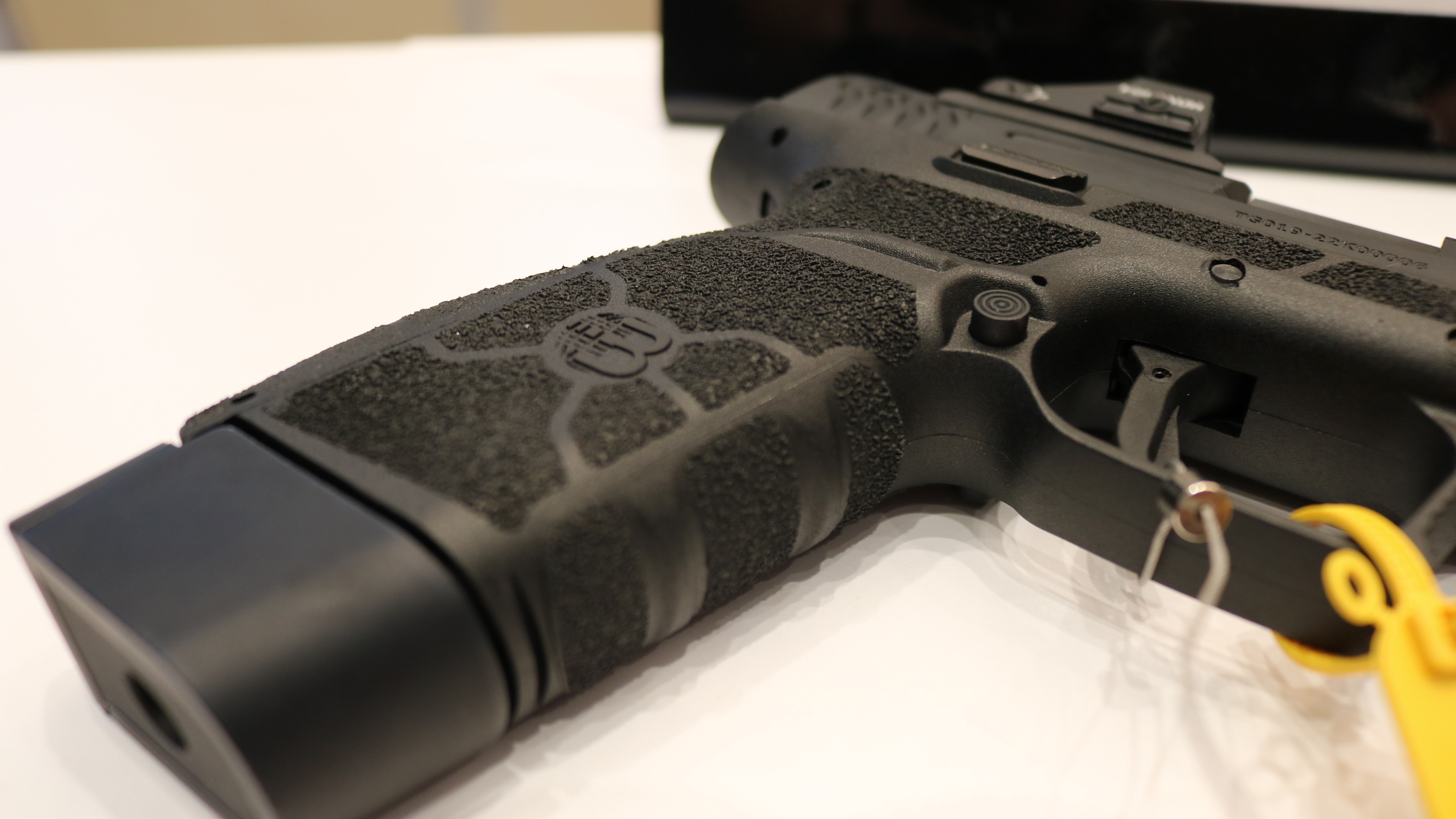 Both models are optics ready and come in a complete package, two magazines, solid case, and a cleaning kit.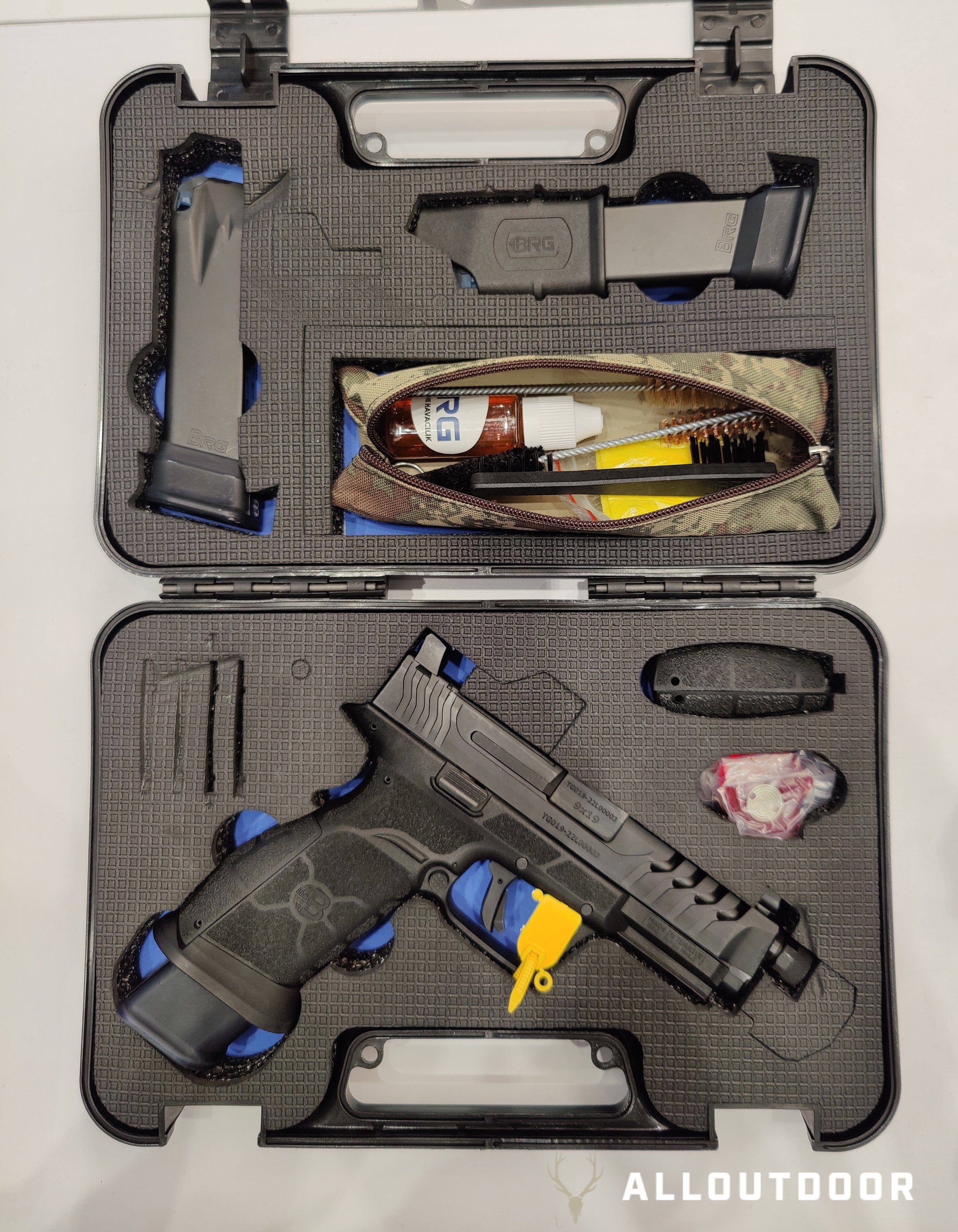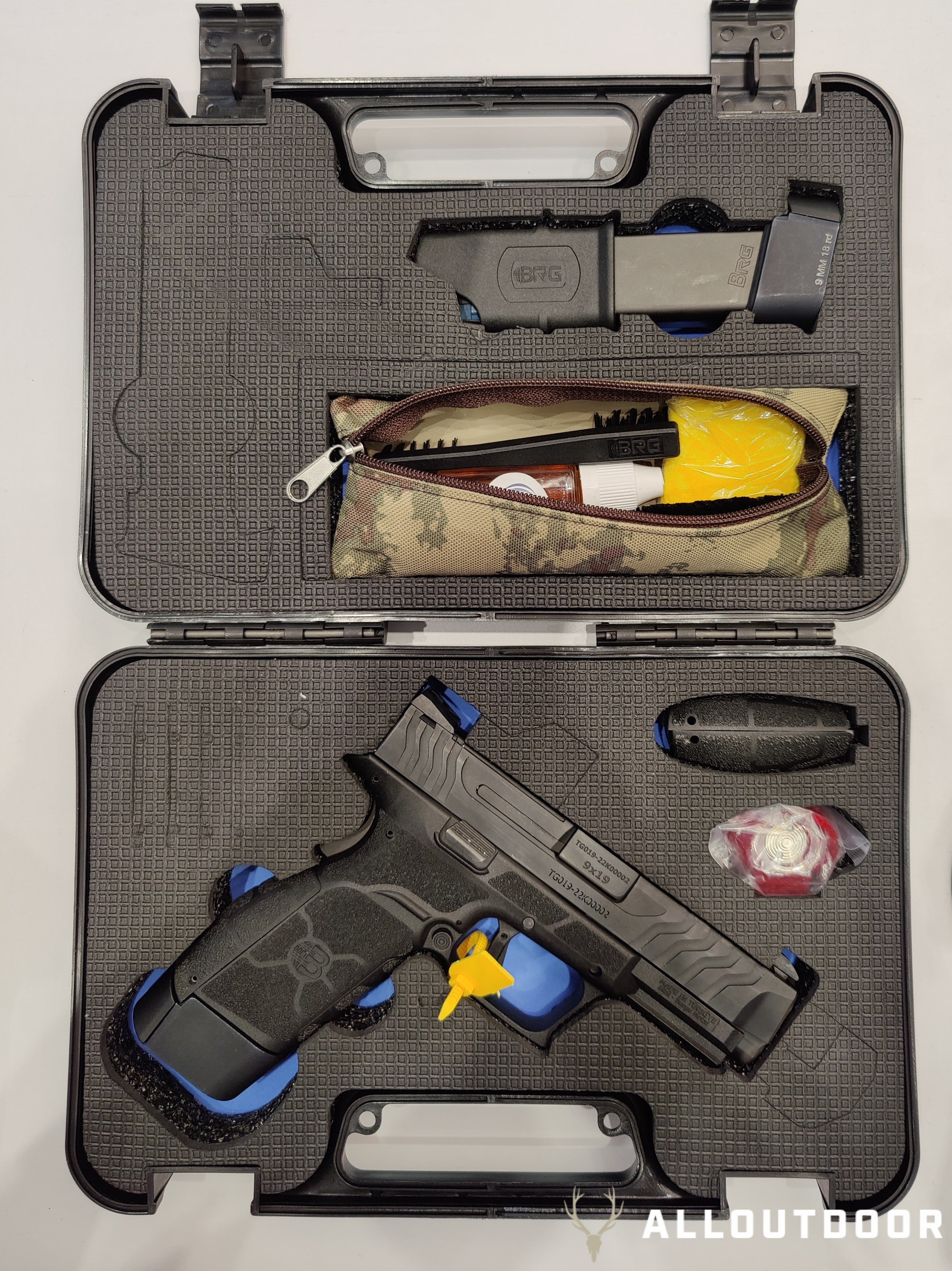 BRG9 Tactical is more geared towards competition shooting, larger capacity magazine, threaded barrel, and 3.5lb match trigger. The grip safety has also been omitted on the Tactical model.
BRG9 Tactical Specifications
New in 2023, the BRG9 TACTICAL is the newest member of the BRG9 family. This gun flat-out performs, delivering every feature you want in a tactical model for a blockbuster price. Imported by The Buffalo Cartridge Company, features of the BRG9 TACTICAL include:
OPTIC-READY
MATCH TRIGGER (3.5 LBS)
ENHANCED ERGONOMIC GRIP PATTERN
INCLUDES 3 MAGAZINES: (2) 18RD AND (1) 20RD
TRUE AMBIDEXTROUS SLIDE RELEASE
TRUE AMBIDEXTROUS MAGAZINE RELEASE
​THREADED BARREL
PORTED SLIDE FOR WEIGHT REDUCTION
TALL SIGHTS FOR CO-WITNESSING
SLIDE & BARREL, DUAL HEAT-TREATED 4340 FORGED STEEL
7075 T6 ALUMINIUM REAR SLIDE PLATE
ACCESSORY RAIL
TRIGGER SAFETY
PERFECT-TOUCH™ SLIDE RELEASE
LOADED CHAMBER INDICATOR
CHARGED STRIKER INDICATOR
HI-VISIBILITY SIGHTS DOVETAIL FRONT & REAR
DURABLE ADVANCED POLYMER FRAME
S-M-L  BACKSTRAPS
CASE INCLUDES OPTIC PLATES, FULL CLEANING KIT, & LOAD-ASSIST
BRG9 Elite Gen2 Specifications
The BRG9 ELITE Gen2 – imported by The Buffalo Cartridge Company (Findlay OH) – builds on the success of the BRG9 ELITE, which debuted at SHOT Range Day 2022. In addition to all the robust features of the 1st generation, the Gen2 also boasts these upgrades:
OPTIC-READY
ENHANCED GRIP PATTERN
18 ROUND MAGAZINES
TRUE AMBIDEXTROUS SLIDE RELEASE
BOLDER STYLIZATION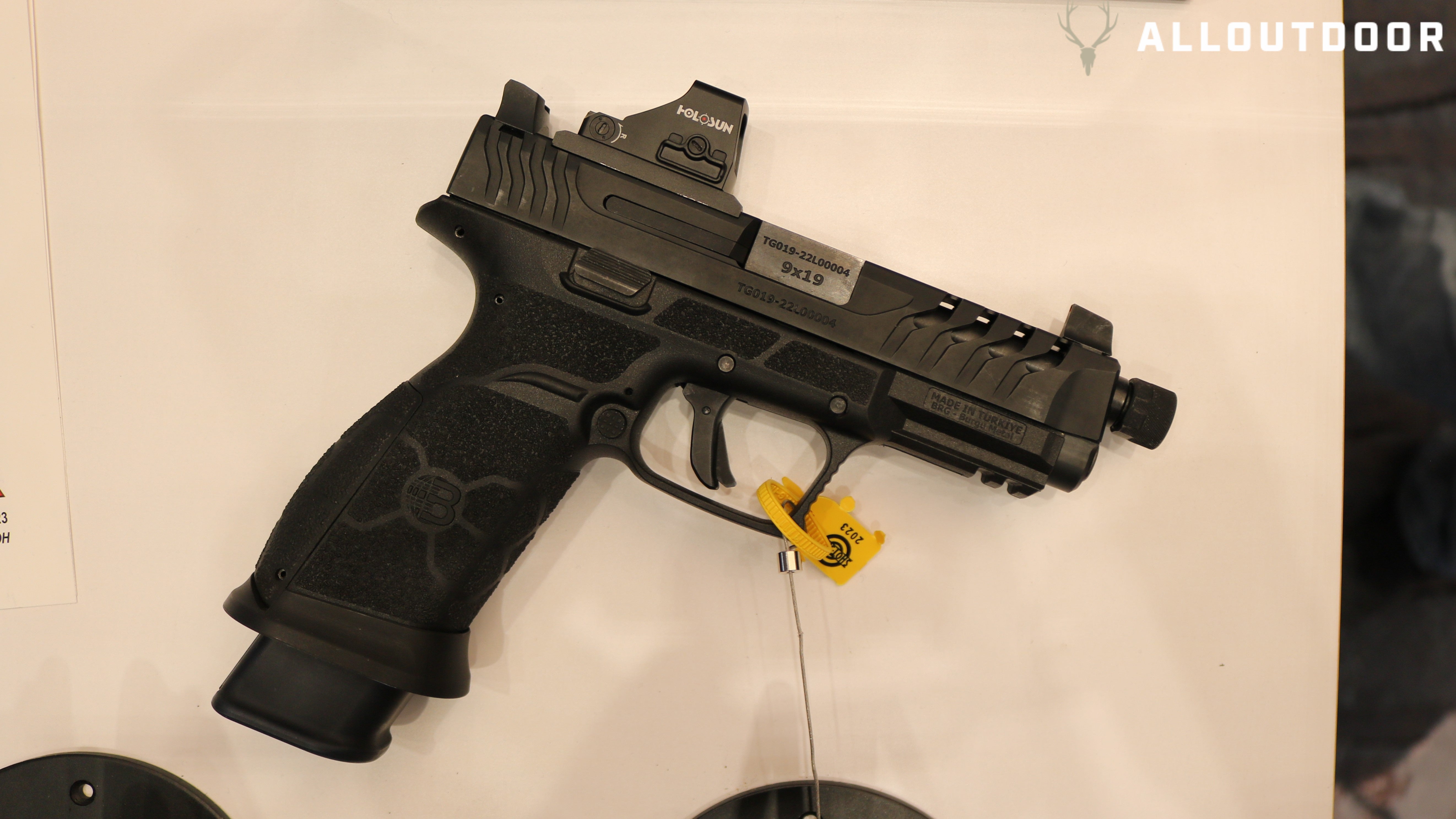 These new pistols from BRG-USA will be available this year and carry a very attractive MSRP. BRG9 Tactical $499 and BRG Elite Gen2 $349.
AllOutdoor's coverage of SHOT Show 2023 is proudly sponsored by 5.11 Tactical. Click HERE to check out their new products.