Canik Drops its First Robust-Capacity Micro-Compact 9mm, the Mete MC9
Eve Flanigan 01.24.23

Turkish brand Canik, distributed by Century Arms in the United States, has finally jumped on the bandwagon of offering a 12- or 15-plus one capacity 9mm Luger handgun. It's called Mete MC9. Company representatives chose the week before SHOT Show 2023 to break the news.
The new pistol will surely be well-received among Canik fans, who have long waited for the company to join the industry trend of concealment-friendly, healthy-capacity pistols. Why did it take so long? Canik USA National Marketing Director Adam Ruonala said, "Being first to market was never the goal for us. The MC9 is the perfect example of Canik's commitment to take our time and do things the right way. We thought this out, we considered every option, we listened to what was really asked for, and we created a platform that meets all of the needs of a relatively new space in the handgun market. The Canik Mete MC9 truly was Prepared Superior."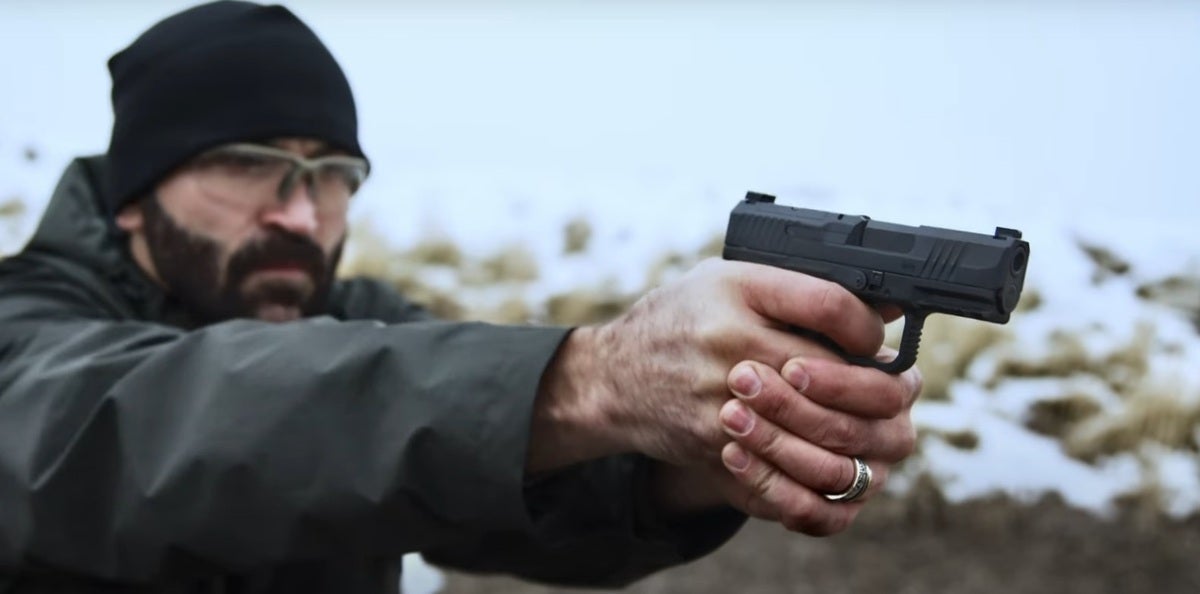 Grammatically correct slogans may not be their forte, but the Mete MC9 package serves up all the right goods that represent significant added value over the already-reasonable purchase price. Each MC9 comes in a hard case with a 12- and 15-round magazine, three choices of backstrap size with punch, tool kit, cleaning kit, an IWB holster, three differently-sized backstraps, a speed loader, and a pinky rest. Every MC9 slide is optic-ready, with BUIS sufficiently tall to co-witness. The little gun's footprint is 4.52 inches tall with magazine, 6.1 inches long, and 1.12 inches deep. The barrel is 3.2 inches. It weighs a light 21.2 ounces, unloaded. Three colors are offered so far:  black, flat dark earth, and two-tone black/flat dark earth. Orders are being taken now and the first MC9s will be delivered to consumers and retailers in March.
The MSRP is currently set at $439.99. As always, let us know all of your thoughts in the Comments below! We always appreciate your feedback.