[SHOT 2023] DoubleStar USA ACE to Pic Rail Folder
Eugene L. 01.24.23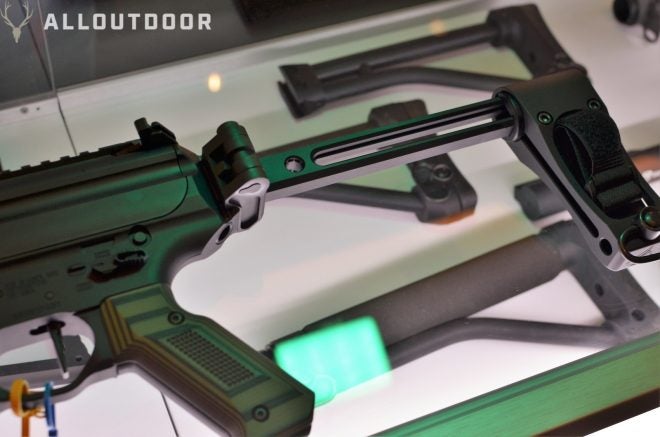 With the surge of foldable piston guns and foldable pistol caliber carbines, any new folder that lets you use older ACE style stocks to fold is something to keep note of. The fine folks at DoubleStar USA are bringing out a rugged stock folding mechanism with one-button controls this year. Their new DoubleStar USA ACE to pic rail folder can accept DoubleStar ACE style stocks and then attach it to any gun with a rear pic rail section.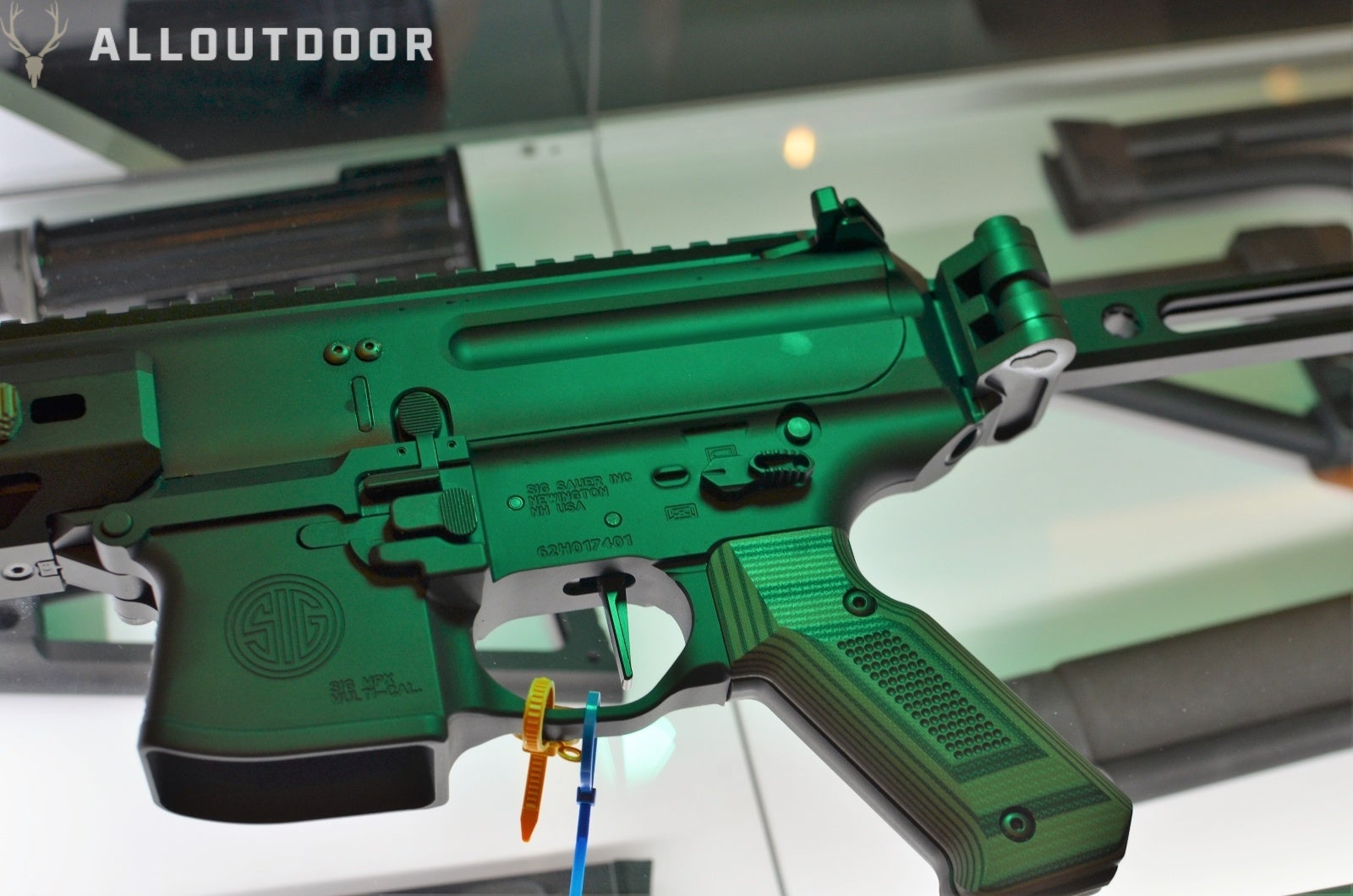 Depending on what orientation you attach the stock you can choose it for left or right-handed folding. And as long as the stock or brace clears properly, the folding mechanism will positively lock in place and can't be pulled open accident. The ACE to Pic Rail folder is built from machined 4140 steel with a hinge that has plenty of meat to it. To help with weight there are machined-out portions along the body of the folder. In this article, the folder is shown with a DoubleStar USA ACE Stock and a DoubleStar USA Ace Folder. Both of those are made of 7075-T6 Aluminum with a smooth anodized finish. All three of the parts are manufactured proudly in the USA and I'm personally hoping to get my hands on one of them as soon as the folder is available.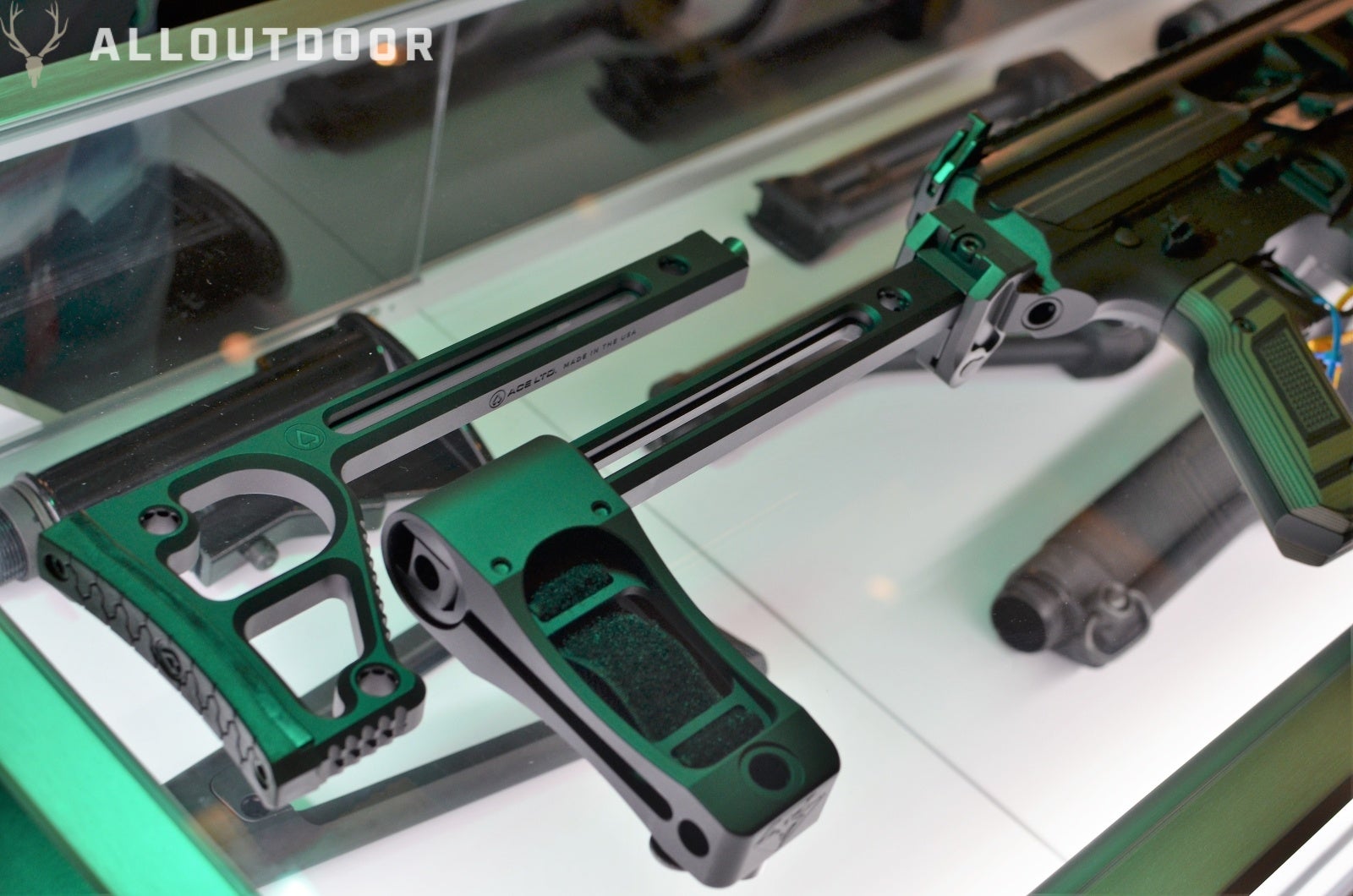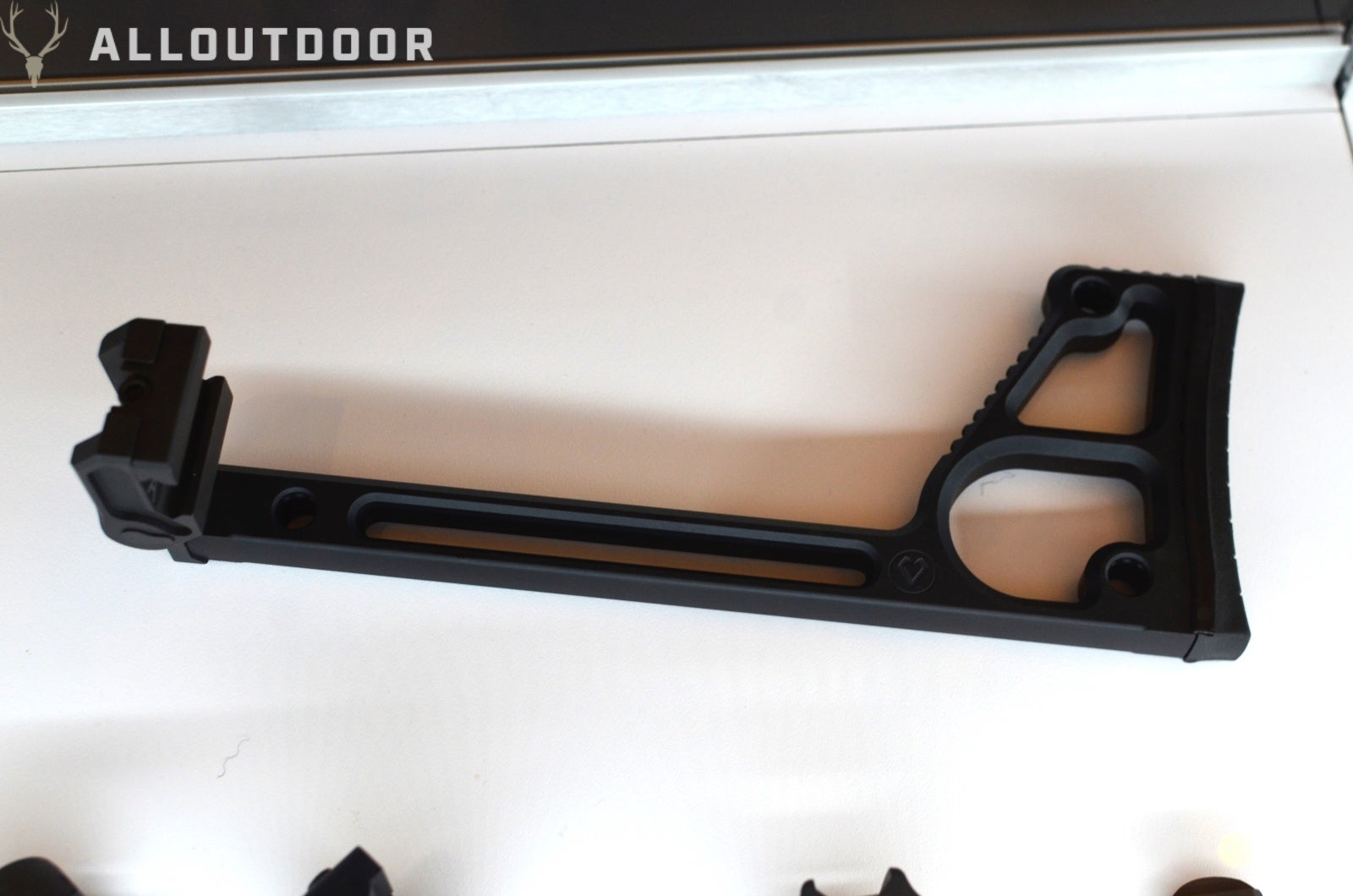 [SHOT 2023] DoubleStar USA ACE to Pic Rail Folder
Push Button Folder
4140 Steel Consturction
Available: End of April, Beginning of May
MSRP: To be finallized – $100-$140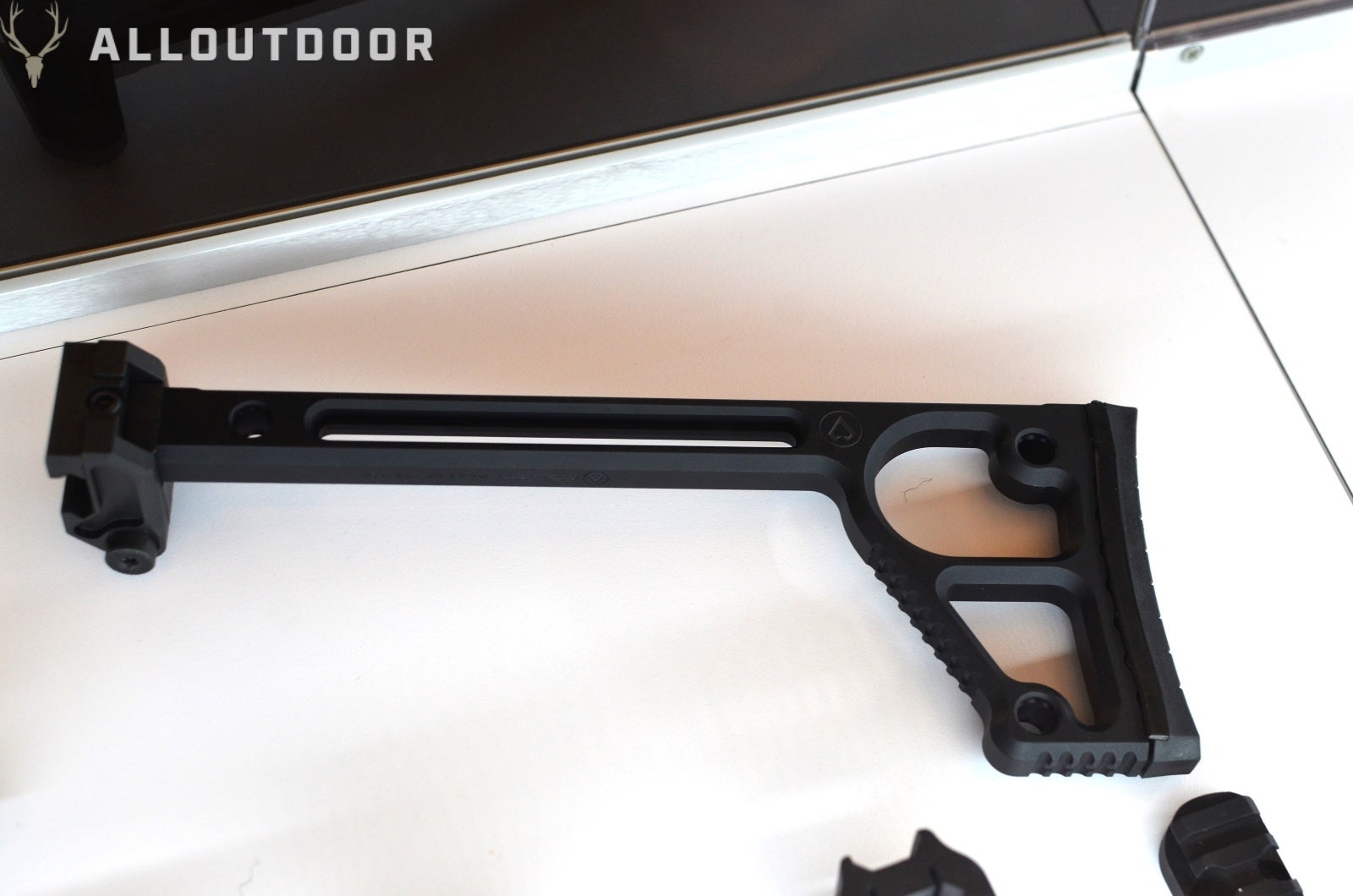 Special thanks to the DoubleStar USA staff here at SHOT Show 2023, and stick around for more SHOT Show content. Also, and as always, let us know all of your thoughts in the Comments below! We always appreciate your feedback.
AllOutdoor's coverage of SHOT Show 2023 is proudly sponsored by 5.11 Tactical. Click HERE to check out their new products.