[SHOT 2023] NEW Hornady Sub-X 7.62x39mm 255 Grain Subsonic
Eugene L. 01.24.23

The guys over at Hornady have brought out another great subsonic loading this year at SHOT Show 2023. AK guys can rejoice with the new Hornady Sub-X 7.62x39mm 255 Grain subsonic loading. This 7.62x39mm loading has been designed for accuracy and performance below the speed of sound. You can expect excellent and consistent performance from these rounds from Hornady. They carefully curated their component selection from projectile to powder choice. The new Hornady Sub-X 7.62x39mm 255 Grain subsonic loading uses the tried and true Hornady XTP bullets. These XTP bullets in other loadings are known to expand well and reliably even at subsonic velocities.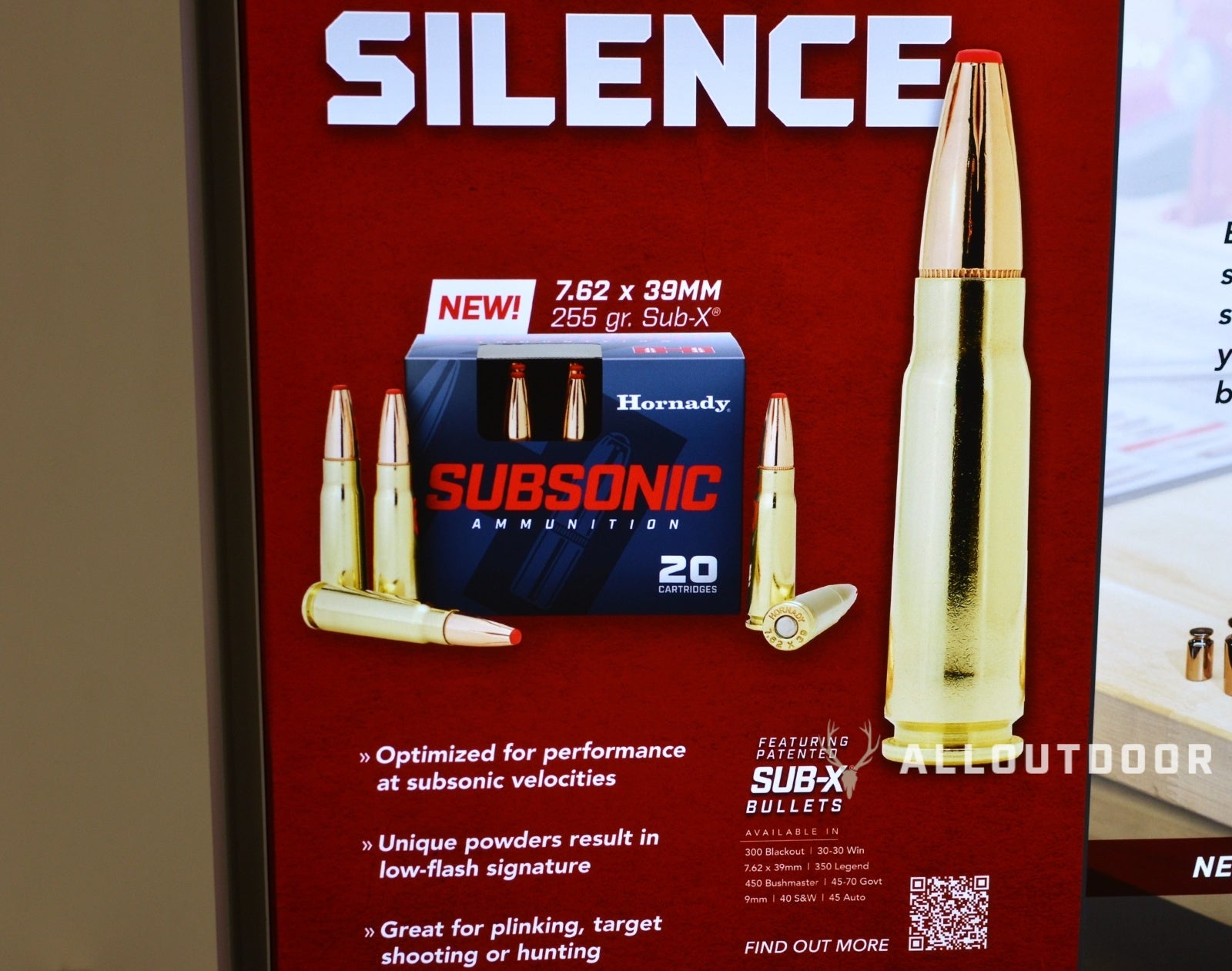 The powder selection for the 7.62X39 255 gr Sub-X has also been carefully selected for optimal burn, consistent burn, and performance from lot to lot. The unique powder choice also results in a low flash signature great in both suppressed or unsuppressed configurations. But who are we kidding this round needs to be loaded up into some AK mags and then rocked and locked into a rife with a can on the end. A box of 20 rounds will be about $40 each.
Subsonic Handgun utilizes tried-and-true XTP® bullets that expand reliably at subsonic velocities. The Sub-X bullet used in Subsonic Rifle features a lead core. Long grooves in its gilding metal jacket combine with the bullet's flat profile and the patented Flex Tip® insert within its hollow point cavity to help it expand reliably at low velocities.
TEST BARREL (20″)

VELOCITY (FPS)
MUZZLE: 1050fps
100 YARDS: 988fps
200 YARDS: 940fps
300 YARDS: 898fps

ENERGY (FT/LB)

MUZZLE: 624
100 YARDS: 553
200 YARDS: 500
300 YARDS: 457

TRAJECTORY (INCHES)

MUZZLE: -1.5
100 YARDS: 0
200 YARDS: -34
300 YARDS: -107.5
[SHOT 2023] NEW Hornady Sub-X 7.62x39mm 255 Grain Subsonic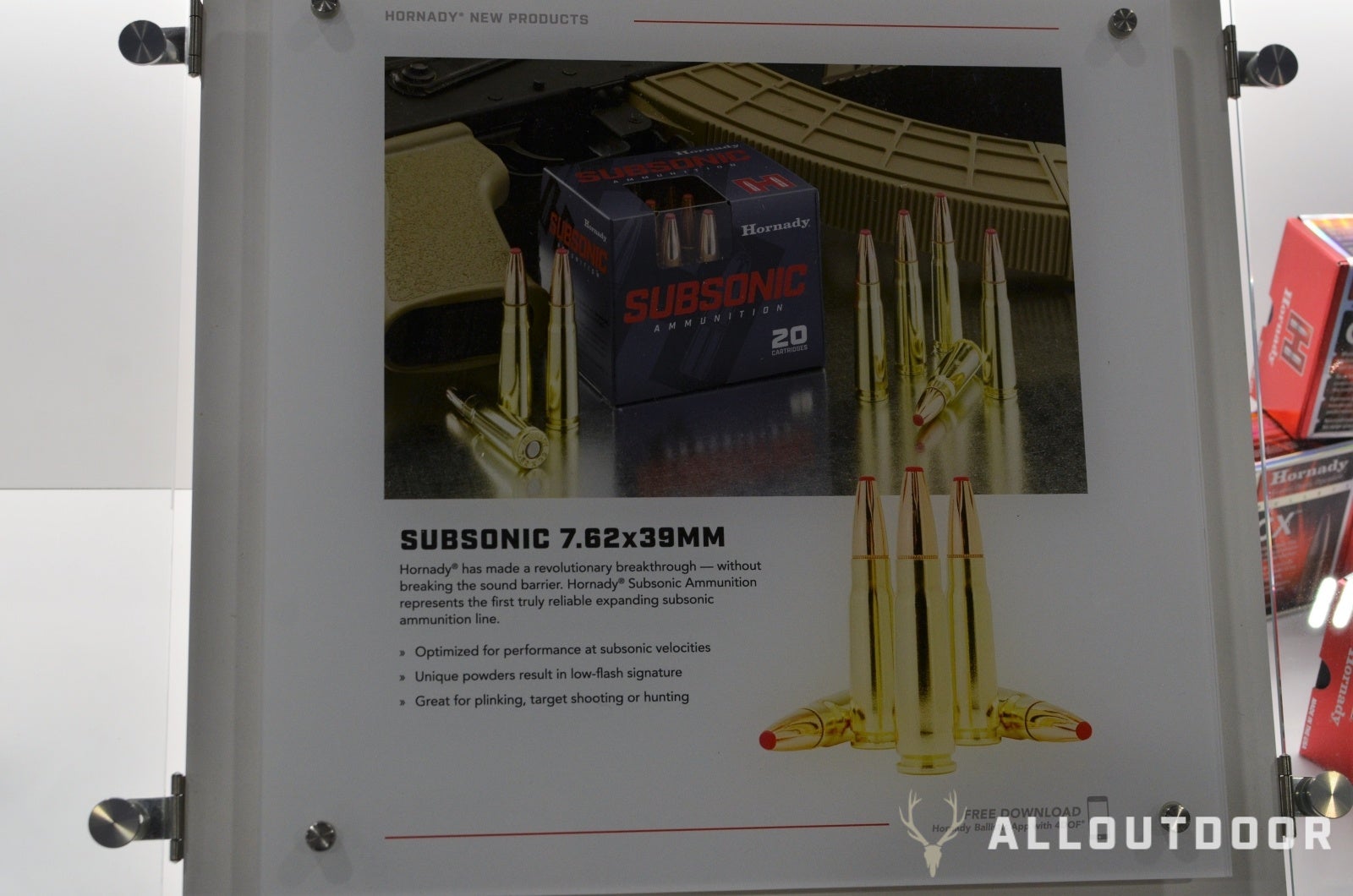 Special thanks to the Hornady staff here at SHOT Show 2023, and stick around for more SHOT Show content. Also, and as always, let us know all of your thoughts in the Comments below! We always appreciate your feedback.
AllOutdoor's coverage of SHOT Show 2023 is proudly sponsored by 5.11 Tactical. Click HERE to check out their new products.