Four from WR Case: Scout, TrapperLock, SlimLock, and USMC Bowie
Major Pandemic 09.17.13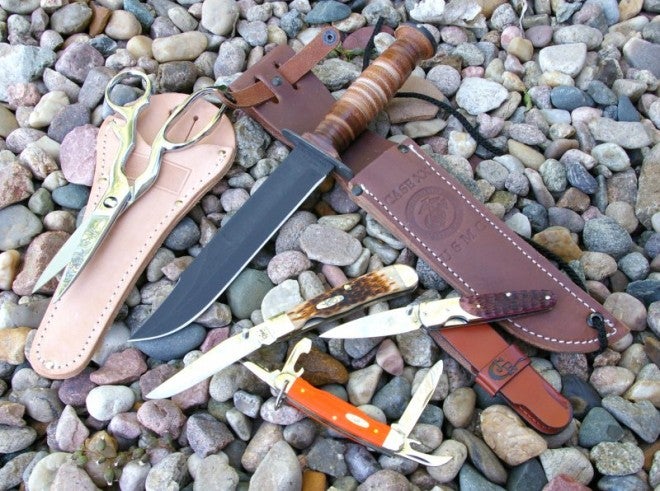 One of the things I love more than companies with a long storied histories are companies which are still going strong and are still producing their products right here in the US; WR Case is one of those companies. In fact Case, is one of the oldest cutlery producers in the United States and is one of the few manufacturing companies of that era which do not farm out production to overseas operations.
The company's longevity, along with the fact that it keeps jobs and production in the US, are certainly two major reasons why the company's knives continue to be valuable for collectors. But for the common sense outdoorsman, Case provides some beautiful knife options that you can savor and enjoy now, and which will hold up to abuse should they need to be put to hard use daily.
The case for Case
Like many of our readers, I've always been of the opinion that a good knife is a critical part of a person's everyday carry (EDC). The "modern" tactical folder is really only a couple decades old, whereas the traditional design Case is famous for has proven itself in two world wars, and it supported our ancestors for almost 100 years. These old-school knife designs were proven through hard use and have undoubtedly whittled, skinned, cut, and sliced more things than any new designs will for the next 100 years.
Some of these designs are simply timeless, like the trapper styles. Along with supporting the continual production of the classic styles, Case is also offering some modern twists on the old classics with G-10 handles, as well as modern knife styles with classic materials. The company has even adding modern pocket clip and one-handed operation to old classics. Most importantly, they do it in a way unlike any other manufacturer — in a classic, collectible Case style.
I have certainly reviewed my share of knives, but it's important to note — as we have before at AllOutdoor, that traditional designs can deliver just as much, or some cases, utility in any situation you might encounter. The key, though, is to always carry a knife, the most fundamental of tools. For those who always carry a knife, these traditional folding designs are less likely to be perceived in social settings as tactical defensive knives.
Fit, finish, and function
Case has and most always will be notable for their outstanding quality, with excellent fit and feel. Although they are a traditional design, they never cut corners in the production process. You can tell each and every knife is hand fitted and finished during the very detailed 160 steps required to produce each folding knife. Although I did my best to show off the beauty of these knives, the camera cannot capture all of the elegant details.
Almost all of Case's knives are made from ATS-34, 154-CM, or BG42 steels, depending on the tang stamp. All three of these steels are considered premium, "high-speed" tool steels that are very tolerant to abuse and hold an edge extremely well.
In order to guarantee production of handle material, Case has looked to other options beyond the traditional stag handles, and now uses a variety of beautiful and incredibly durable synthetic materials such as Carbon Fiber, G-10, and Linen Micarta, as well as the very dense natural Brazilian Zebu cattle shin bones.
The company has also added the capabilities to dye, pattern, and even apply a pocket wear effect to this natural bone for a stunningly beautiful natural bone handled knife. The Case Scout Jr I picked up is in orange G-10, while the TrapperLock with clip and SlimLock feature the patterned bone material.
Jr. Scout
The Jr. Scout is based on the original Swiss Army style multi-function tool/blade design, with a very user friendly spear point blade, screwdriver, can opener, and leather awl/punch. What better color could you ask for than safety orange for an outdoor knife? (If you don't think that orange is a good knife color, try looking for a lost, dark green or brown knife at campsite around nightfall.) It may be orange, but it's a sharp looking little 2.2oz knife which is just as home in a pair of jeans as it is in your Sunday church chinos.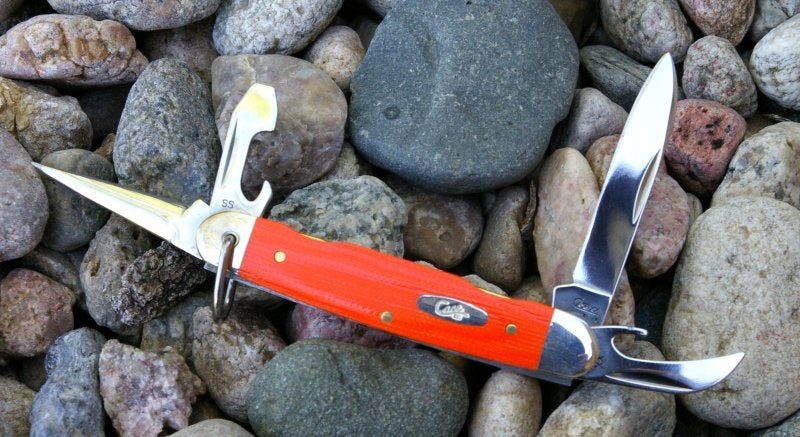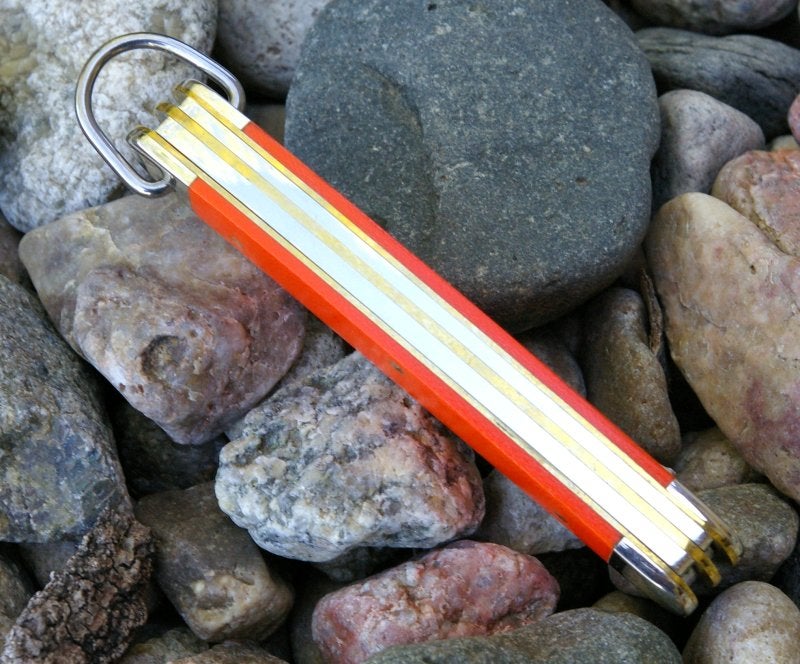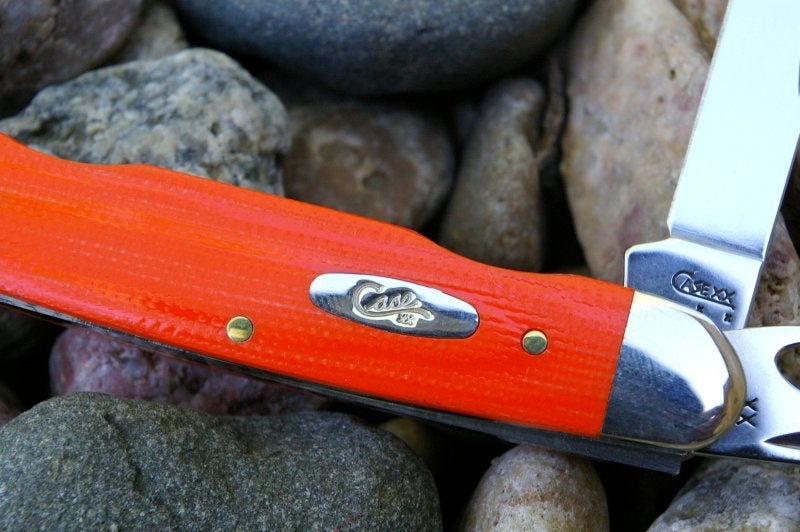 The knife also sports an attached bail that, when paired with a lanyard, helps prevent loss when working around water. The Jr. Scout is has the same brass lined and pinned construction as the TrapperLock below, and it has the same timeless sliplock design that has been used and appreciated for generations.
Amber Bone CV TrapperLock with clip
For those that love the utility of the clip point blade but want the features of a modern knife, this TrapperLock is a modern spin on an old classic. The TrapperLock adds a thumb stud and liner lock for one-handed operation and safety, and the pocket clip provides easy and quick access.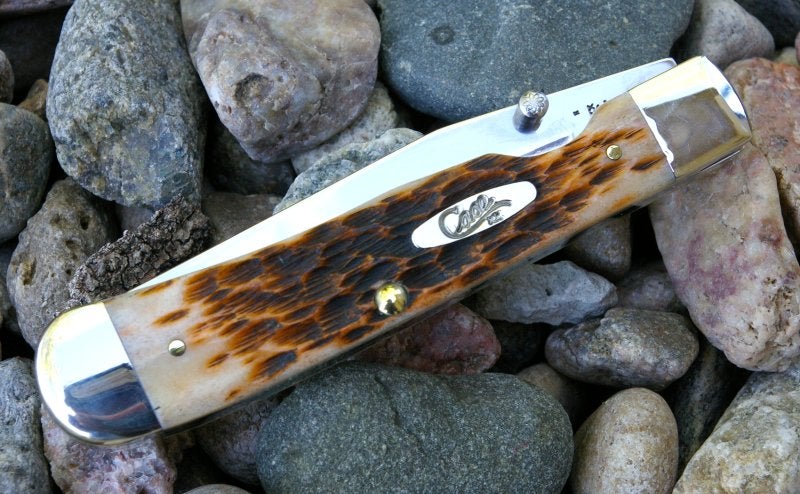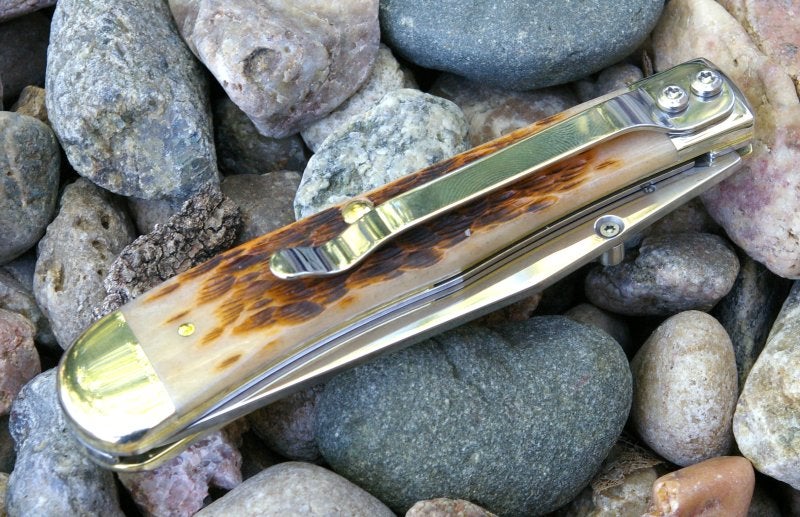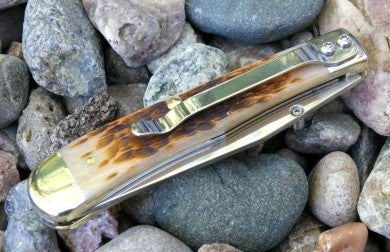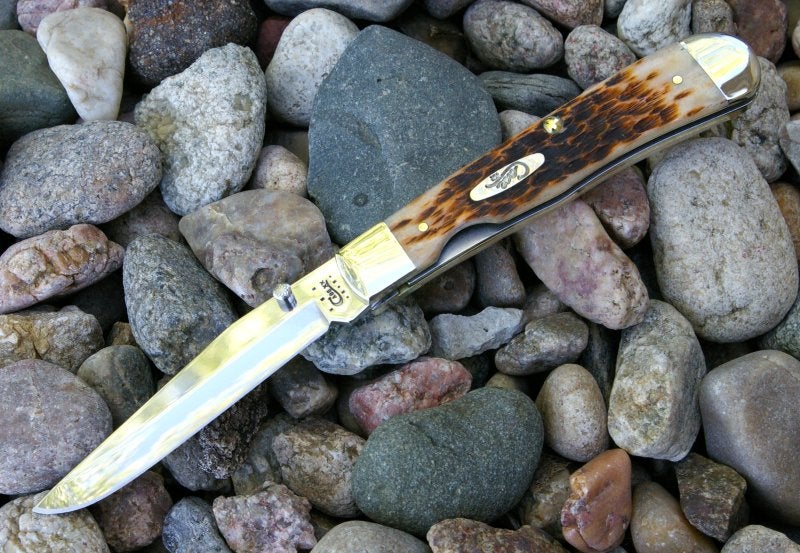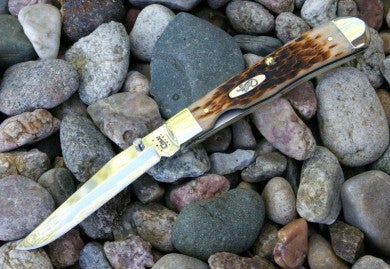 It would be a really tough task to take an old traditional style and add these features without it looking hokey, but Case made them look like they were designed into the knife 100 years ago.

SHOP NOW
SlimLock
The Case SlimLock line is definitely in the executive gift category, and it's a stunning example of what the company can do to a blend modern design with classic materials.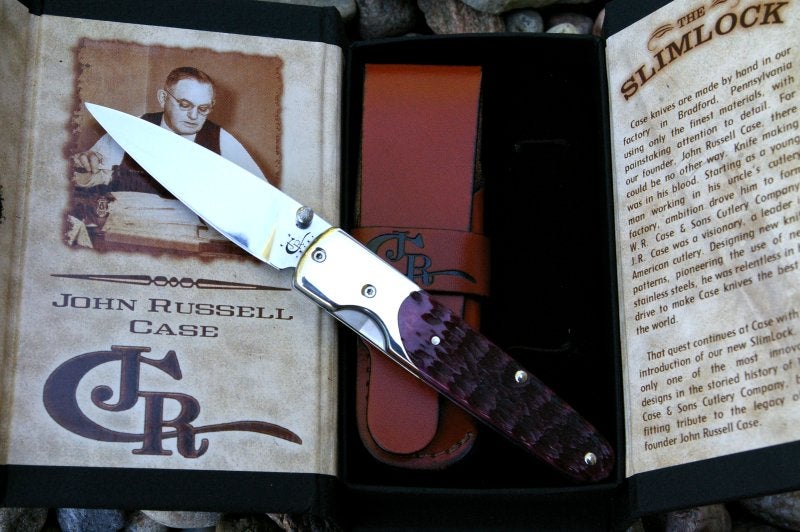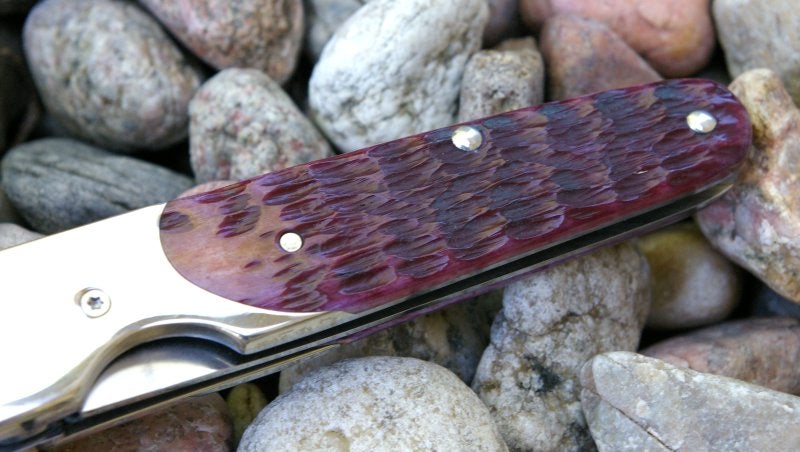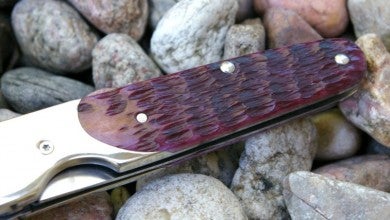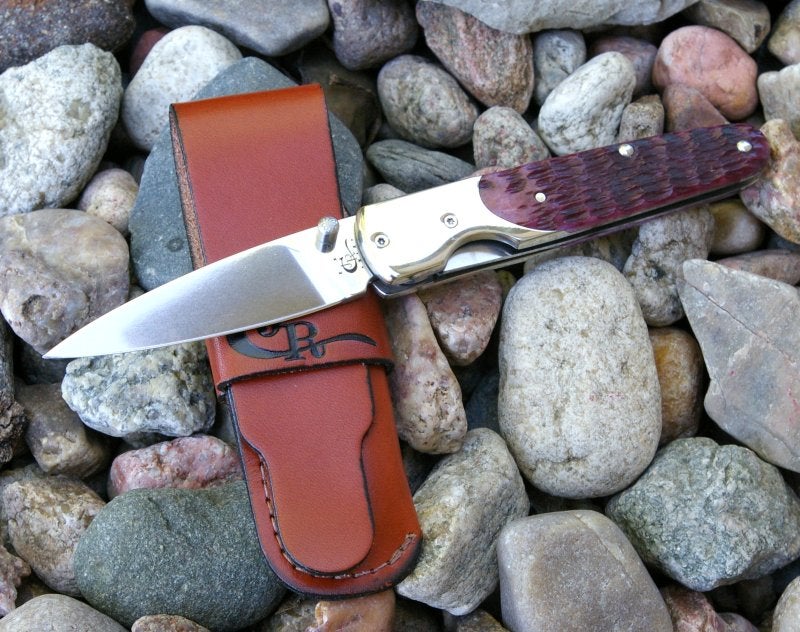 Although the quality of the entire Case line is outstanding, the SlimLock line seems to take it to a level or two higher in fit and finish. Simply a beautiful knife.
The knife comes packaged in a presentation level case with the story of WR Case on the inside, and it includes a leather carry case for the knife to assure that stunning finish never gets a scratch on it.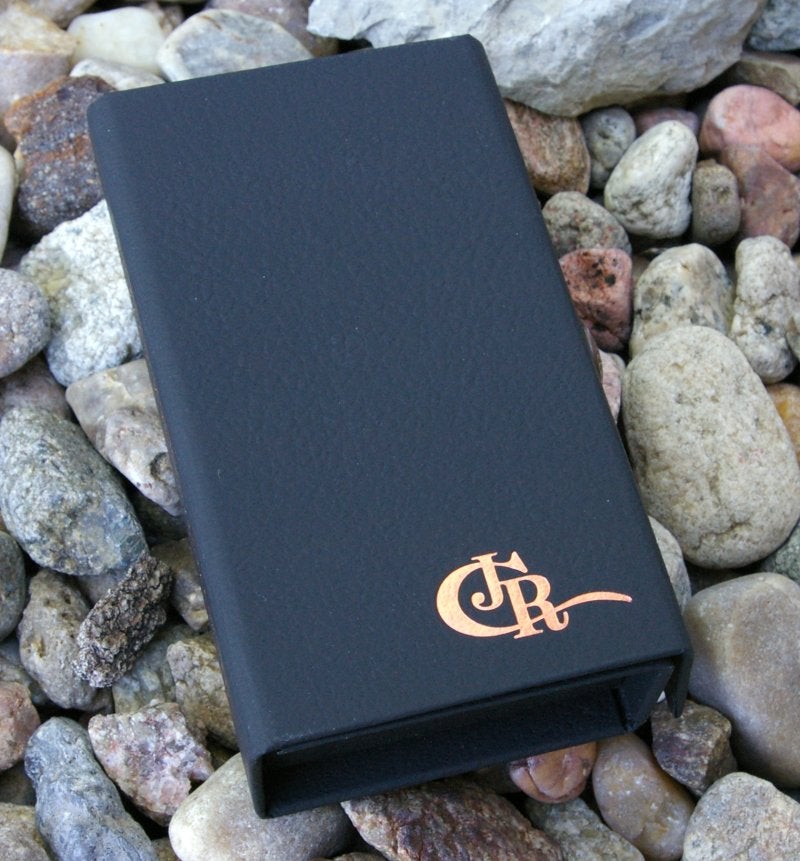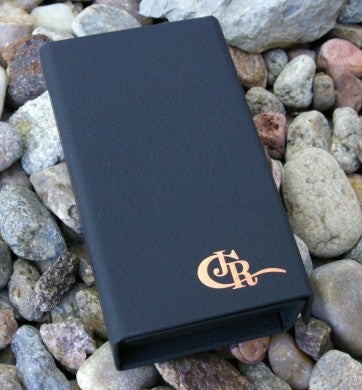 Like the other Case knives, the SlimLock is available in a variety of handle materials. I chose the cabernet jigged bone handle, which is stunning, despite not being the most expensive in the line. The blade is a more modern spear point BG-42 steel design, which makes for a very clean lined look and one definitely is appropriate when you're dressed up.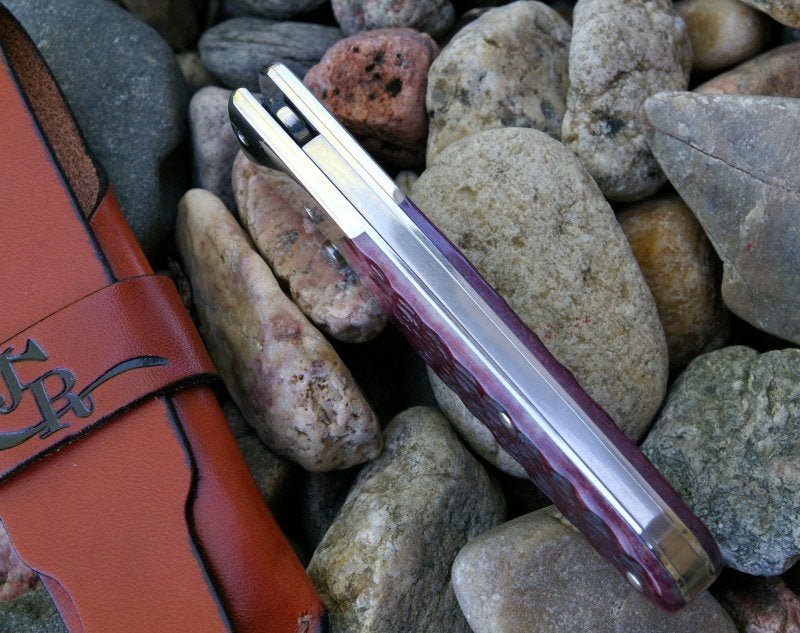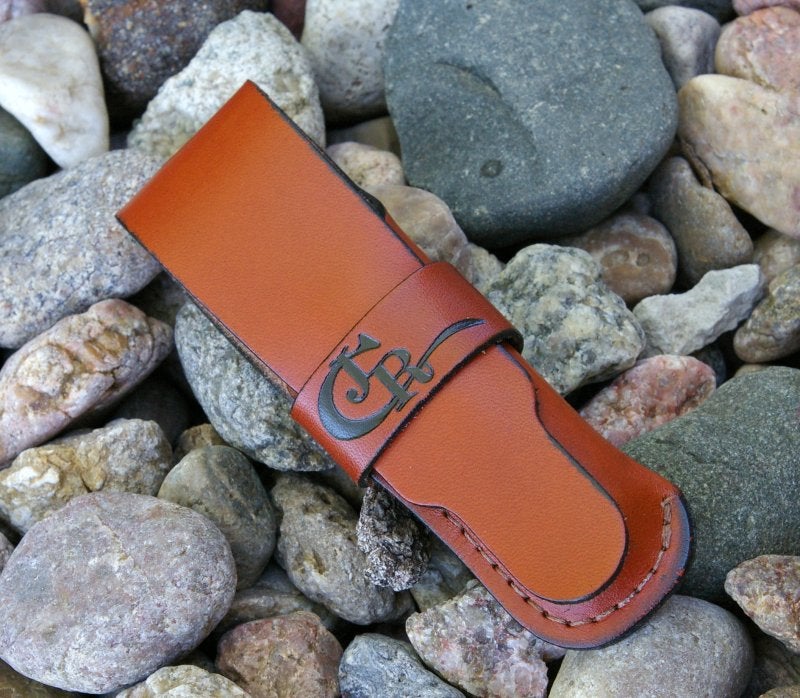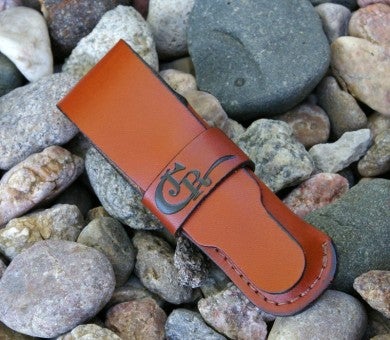 SHOP NOW
USMC Bowie
I don't think that an outdoorsperson can feel fully prepared without having at least one large camp style knife. Sometime size matters, and the classic 7" bladed USMC bowie design will be around forever for one reason — it works!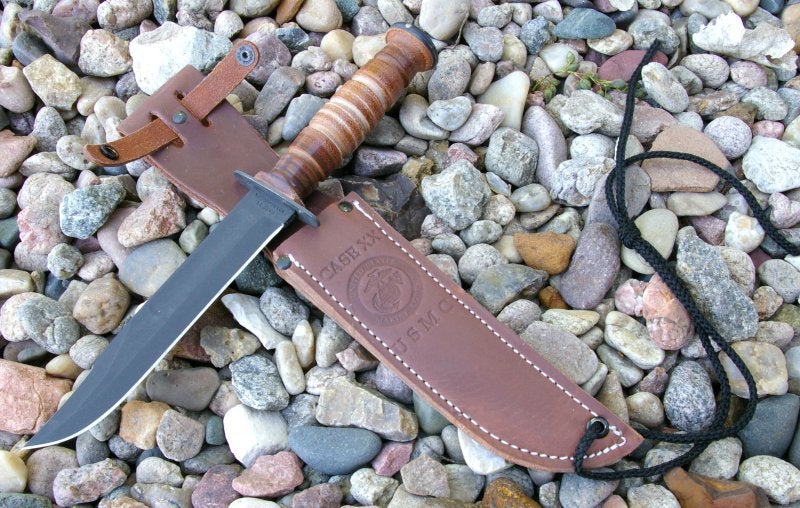 Proven in more wars than any other knife and still in use in combat today, this blade design will never retire. Case pays tribute to this great knife with an authentic reproduction of the famous USMC fighting knife in 1095 Carbon steel, with the traditional stacked washer handle and leather sheath.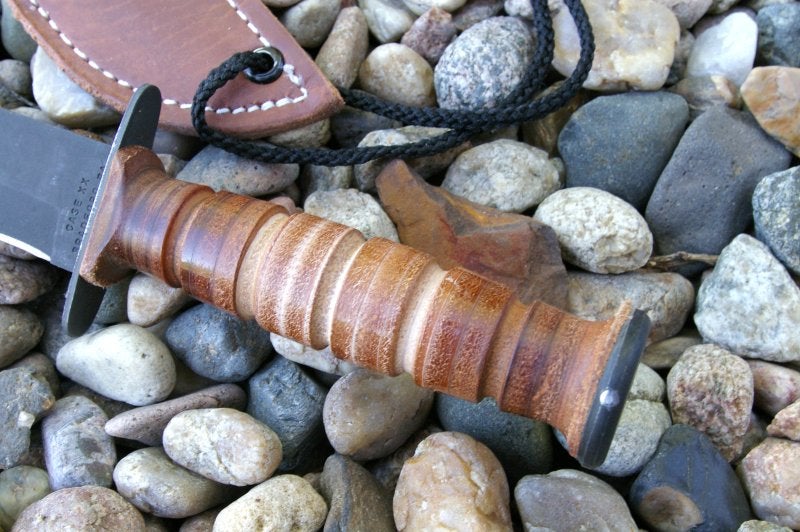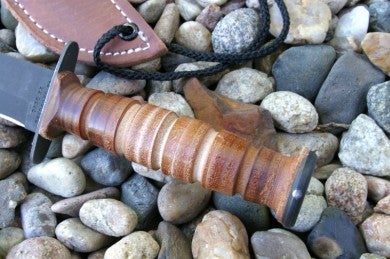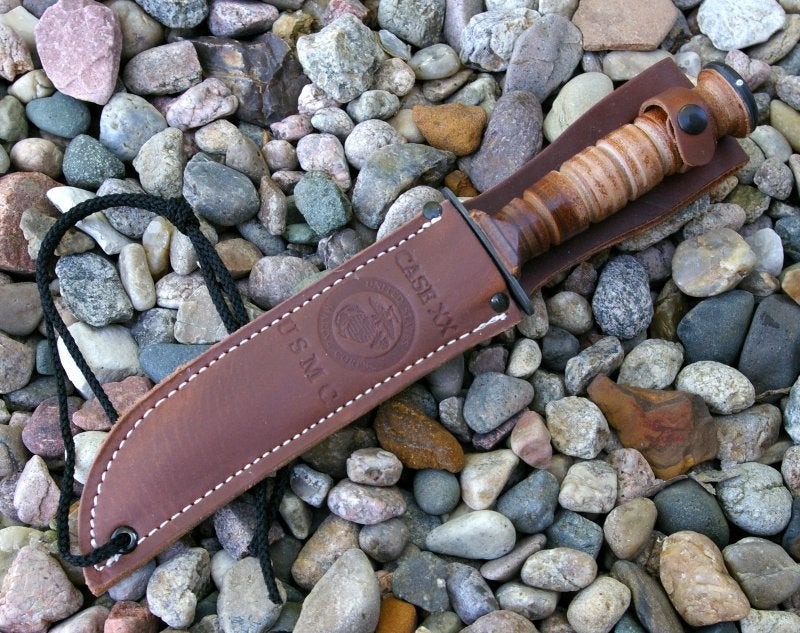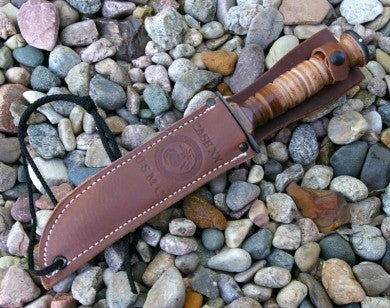 SHOP NOW
Multi-purpose shears
A good pair of game shears can be invaluable for cleaning game. And when cleaning small game in particular, shears are a godsend.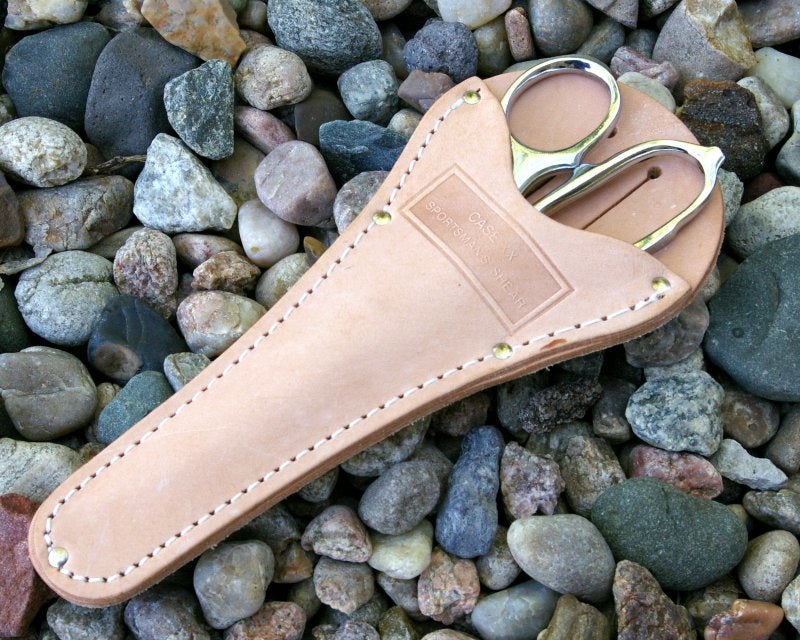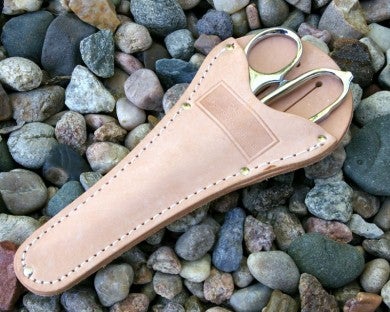 Clipping through the breast bones of small game and birds will either leave you hacking away or massacring a perfectly good piece of meat, whereas shears provide a nice clean cut even without a cutting/chopping board.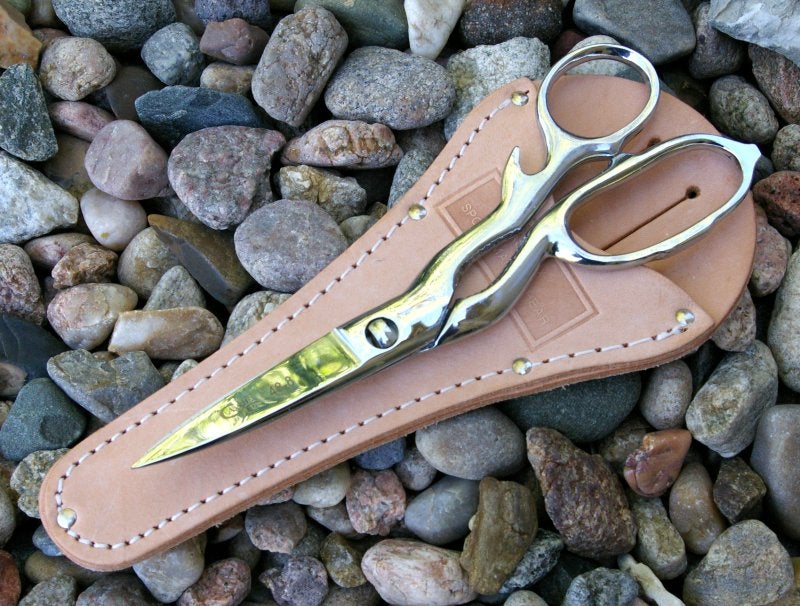 I use these shears extensively, as we buy whole chickens and break them down. Kitchen shears such as these make for fast work of breaking down a chicken, and especially clipping through the breastbone.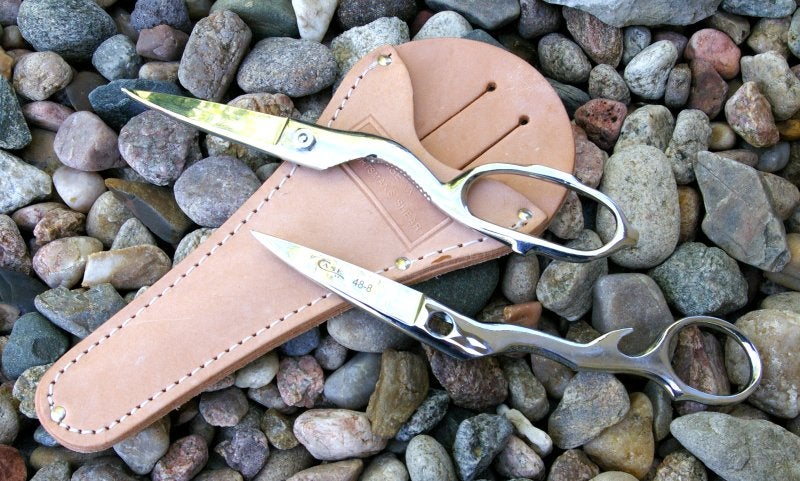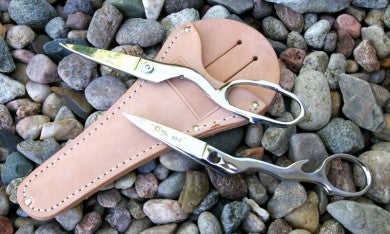 Most importantly for those who are not adept with a knife, shears are much safer to process game with than a knife.
Final thoughts
Case did and still does makes some of the highest quality traditional knives. Whether you are purchasing the simple but well made multi-purpose shears, or the premium SlimLock knives, Case delivers value beyond just being a Made in USA brand. They are blending new materials with old style and vise versa all with the style and grace Case is famous for.
As cutting instruments, even the executive focused and gift boxed SlimLock still delivers a razor sharp and long-lasting cutting edge for bushcraft type activities. But I would prefer the more use friendly TrapperLock or Jr Scout if I were heading into the bush.
The USMC Bowie is a workhorse of a knife, and whether your intent is to dedicate it to a lifetime of hard use or offer it up as a gift in presentation form, it will not disappoint.
Of the Case products listed here, the shears are the most heavily used at my house. They have become a constant kitchen companion, and they're just as useful around a camp site. No matter what you choose you'll feel pride in the fine quality and the 100% USA made product.
SPECS
Jr. Scout #06228
Spear Blade, Screwdriver, Can Opener and Leather Punch
Orange G-10 Handle
3 3/8 in / 8.57cm closed; 2.2 oz.
Street $95
Amber Bone CV TrapperLock with Clip #30024 (6154LC CV)
One-Hand Opening Clip Blade with Thumb Stud, Liner Lock
Belt Clip
4 1/8 in / 10.48cm closed; 3.4 oz.
Street $95
SlimLock #5123 (6173L BG-42)
One-Hand Opening Drop Point Blade
3 1/2 in / 8.89cm closed; 2.3 oz.
Street $150
USMC Bowie #334 (USMC)
Carbon Steel Blade
Authentic Reproduction of Prototype
Blackened 1095 Carbon Steel Blade
7 in / 17.78cm closed; 10.2 oz.
Street $80
Multi-Purpose Shears #367 (48-8 SHEAR)
Cutting Blades
Cap Lifter, Pry Jar Opener and Light Hammer
Genuine Leather Sheath
8 1/4 in / 17.78cm closed; 2.7 oz.
Street $31