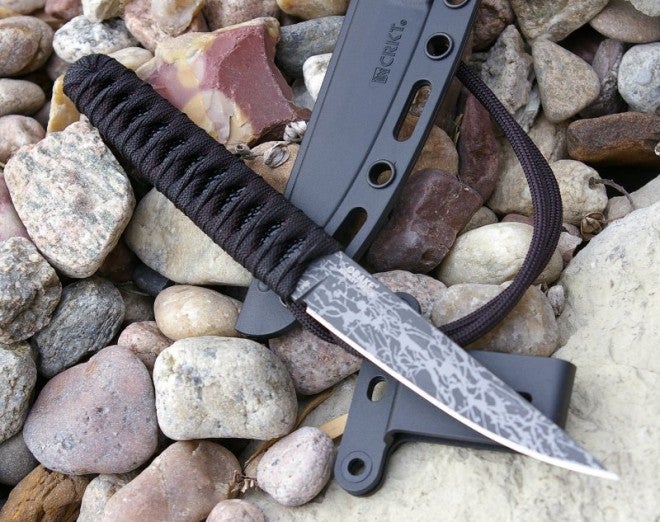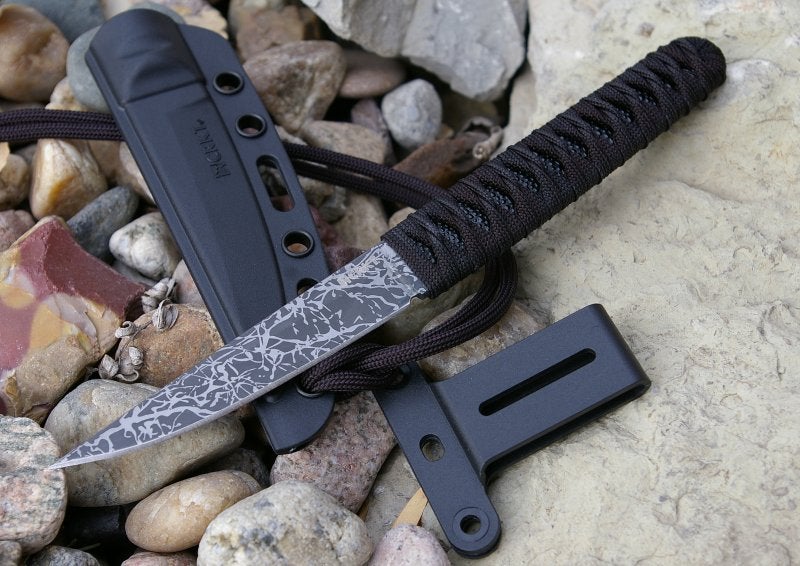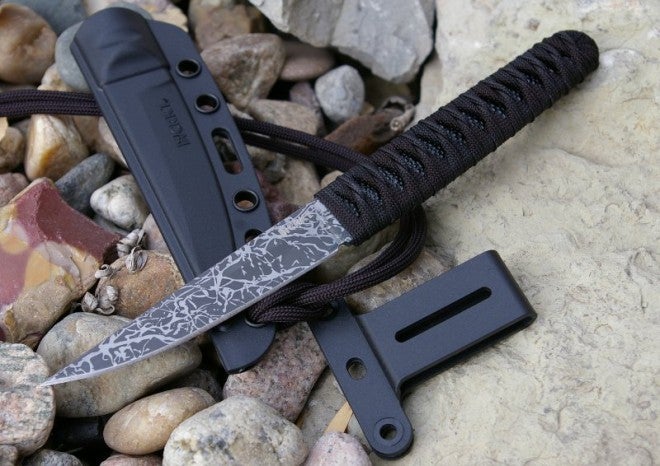 From my perspective, carrying a knife is a requirement to get through everyday life. It's a tool I feel naked without. A good knife can also be a thing of beauty, and I especially like those that echo classic Japanese designs.
CRKT's new Obake, designed by Lucas Burnley, is not only a gorgeous representation of a traditional Japanese design, but each one is also totally unique thanks to the etched grey titanium nitride finish. Your Obake's blade pattern be uniquely different from anyone else's.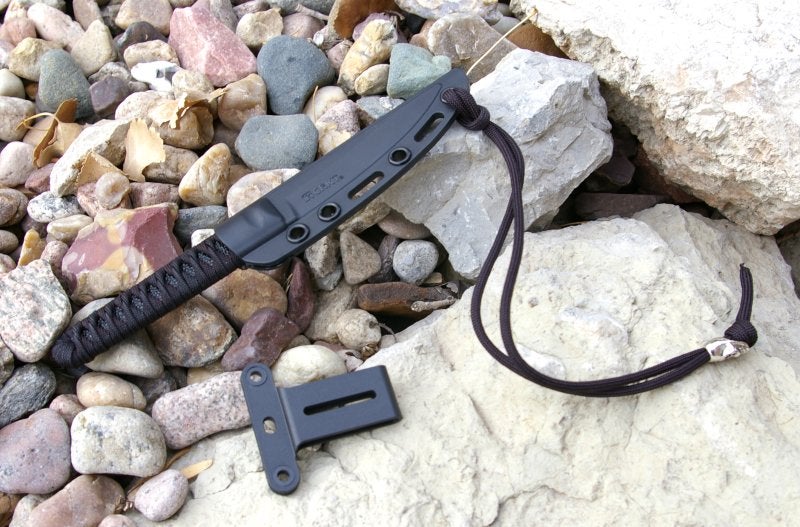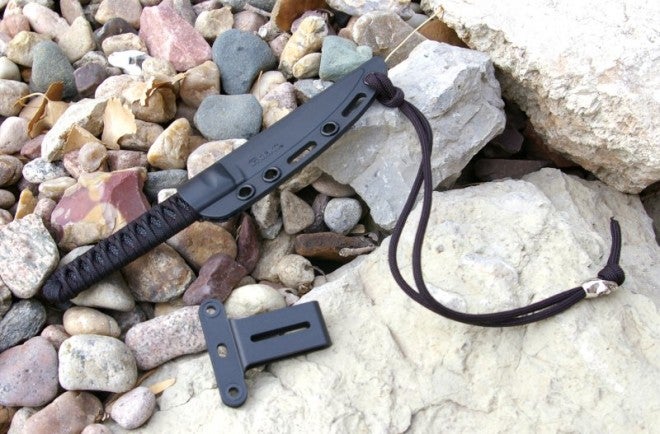 About CRKT
Oregon-based Columbia River Knife and Tool, more commonly referred to by its acronym CRKT, was founded in 1994 by Rod Bremer. By working in unison with the top knife designers around the world, CRKT delivers a broad line of innovative custom knife designs in affordable production knives and tools. The result is that the hottest custom designs are available to the consumer for daily use at affordable prices. For those interested, check out CRKT's recent rebranding.
Fit, Finish, Feel, Features, and Functions
CRKT makes knives that vary from a working quality, which negates the pretty surface finishes and handle materials, as well as their premium offerings such as the Obake, which shows off CRKT's custom capabilities. The Obake is one of CRKT's most gorgeous designs and is stunning to look at and handle as just a desk knife. However, you would be short changing the capabilities as an everyday defensive knife.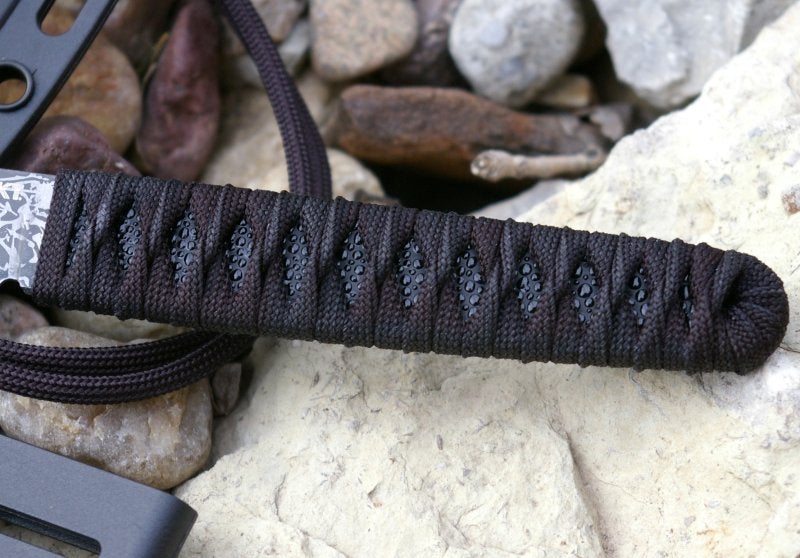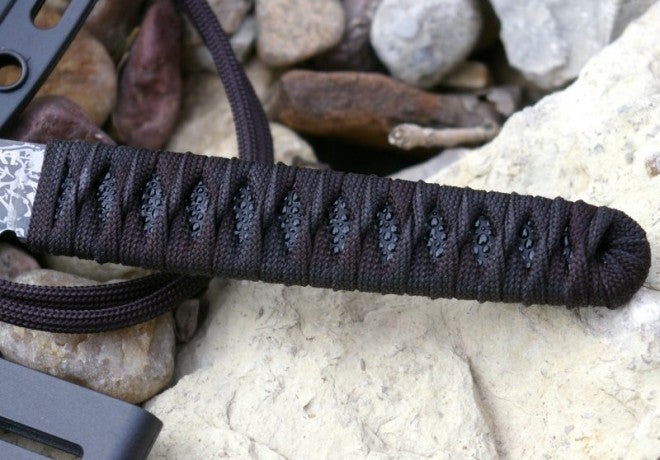 The Samurai sword blade and grind is designed to be an excellent piercing and slicing blade for defensive use. Additionally, many metropolitan jurisdictions have restrictions on fixed blade knives with blades exceeding 4″, so this is a great option if your local laws allow the carry of a fixed blade knife.
The handle is made from a faux ray skin and paracord wrap, and Lucas added a paracord lanyard on the sheath with a pewter skull bead. It's a subtle detail, but it adds some utility and a whole lot of style.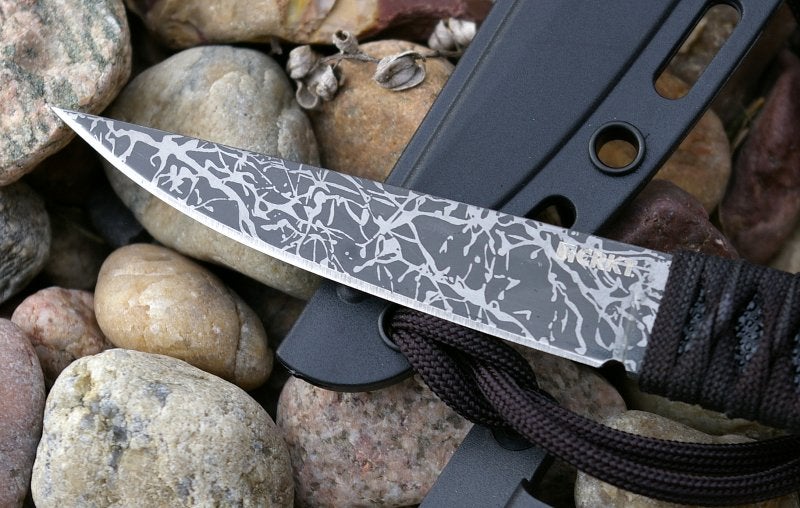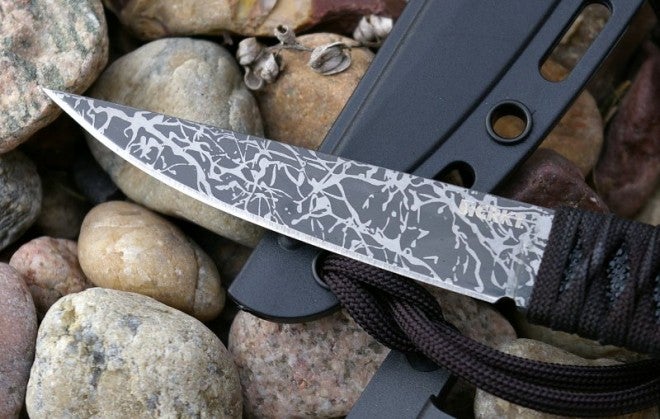 The Obake includes a belt loop, which can be attached to the glass-filled nylon sheath. My preference was to carry the Obake concealed under the shirt as a neck knife with a breakaway chain. The paracord and skull loop on the end of the knife can also be used as a carry system as well by using to loop to form a half hitch around your belt and then tuck the knife into your waistline. With the lanyard at the bottom tip of the sheath, this allows a "tuckable" sheath attachment for concealment and still provides for a smooth and safe draw. Typically, inside-the-waistband sheath knives pose a risk of exposing the blade edge to the user as the knife is drawn. As the Obake is drawn, the sheath clears the pants and then provides for a natural draw stroke.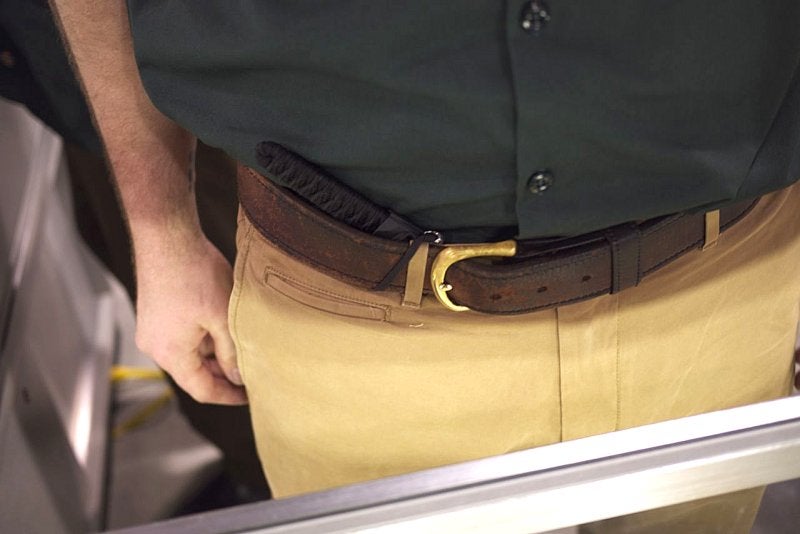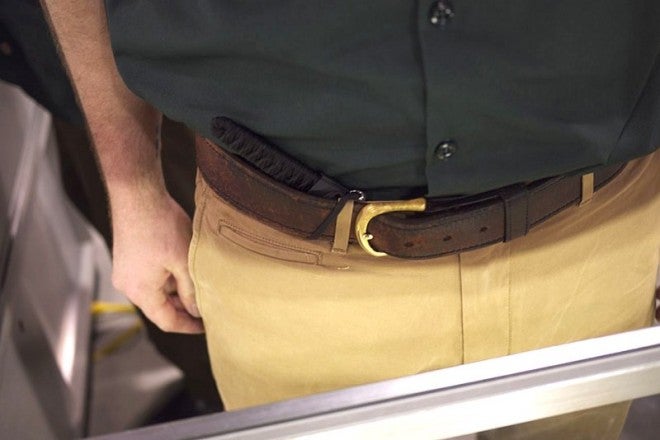 The CRKT Obake certainly could take the abuse with a titanium nitrade finish, but it may not be my choice to put the beat down on for everyday heavy use. It's simply too pretty.
CRKT Specs
MSRP: $59.99
Open Overall Length: 7.63 in.
Weight: 2.4 oz.
Blade Length: 3.64 in.
Blade Thickness: 0.67 in.
Material: 8Cr14MoV
Blade-HRC: 56-58
Finish: TiNitride

grey

with etch pattern
Grind: Hollow
Style: Clip Point
Edge: Plain
Handle Material: Black paracord wrap
Liner: Black faux ray skin
Carry System: Glass-filled nylon sheath or corded lanyard
SHOP NOW