KnifeTests.com Cheaper than Dirt Cutting Test
Ashley 07.15.14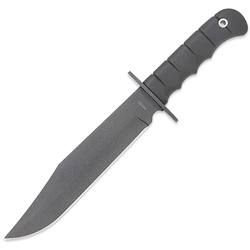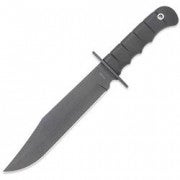 Last week, we shared the extensive Cheaper Than Dirt (CTD) Rough Use Destruction Test. This week we're sharing the two-part cutting test.
There's not much to this test, which I think makes it a nice break after last week's. Noss uses the CTD knife to slice through some cardboard and rope, and it does well. If anything, it's far overqualified for the task of cutting, given its hefty 8″ blade made with 440 steel. Noss was impressed with the CTD's durability during the destruction test.
Check out the short, two-part test below, and catch up on past tests at KnifeTests.com.