Best Unmentioned Folder
The Spyderco Techno (pictured above) is a gem of a blade.
Its stout form and excellent in-hand feel are surprising for a knife of this size. The real attraction, though, is the steel and the fit and finish. CTS-XHP is a top shelf steel that has all of the good properties of D2, a fine steel in its own right, as well as more corrosion resistance. Having used the Techno for nine or so months, I can tell you this steel deserves its place among the inner circle of cutlery steels, circa 2014. But the thing that I cannot seem to forget is just how well this little blade is put together. Simply put, my particular knife is better made than my Sebenza, Strider PT, and Hinderer. All of those much more expensive knives had some niggling issue–a pivot that needs to be tightened or a loose pocket clip–but the Techno has required ZERO maintenance, edge included. For the price, you'd be hard pressed to find a knife you like more than the Techno.
Best Traditional Knife
If you were paying attention in the $250 Recommendations, then you know what this is: the Northwoods Knives Indian River Jack (IRJ). With a strong traditional knife aesthetic and modern materials, Derrick over at KnivesShipFree has a real winner on his hands with this knife. I appreciate the style and beauty of the multi-bladed traditionals (especially a Canoe), but I just can't justify the extra weight or thickness, especially when the single blade on the IRJ works so damn well. Other traditionals I like include the AG Russell Barlow, the Case Swayback Jack, and the GEC Viper.
Best Chopper (limited budget)
The Ka Bar BK9 is an amazing, world class handle design with a knife attached.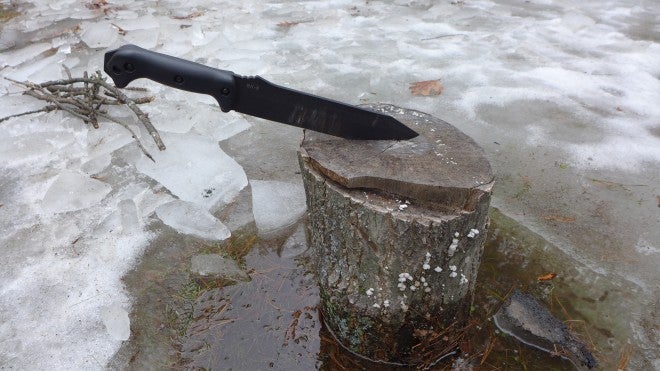 Given the stress and strain placed on your hand by a big chopper, the handle-centric design is a good thing. The CroVan 1095 steel is quite good, and the cake-frosting-thick black coat is not horrible (most coatings suck). I have absolutely pummeled mine with no real adverse effect. This is a damn good blade. Even the sheath is okay. Not great, but okay. Finally, the sheer volume of aftermarket upgrades makes the BK9 (and really most Becker KaBars) a platform as opposed to a single knife. You can get a tricked out survival sheath, custom grips, and a whole range of other accessories to make the BK9 the center of a true outdoors kit. Other considerations include the much pricier Bark River Bravo II and the slightly pricier Cold Steel Recon Scout.
Best Chopper (no real budget)
Ah, Busse. A lightning rod of controversy and maker of deathproof knives (trademarked–that's my knife company name. Gear geeks point out cool sounding names for gear where others will claim them for dream band names). The Anniversary Battle Mistress in satin finish is calling me. It's hard to justify $700 on a sheathless fixed blade, especially one of this size (What exactly am I going to do with it? Oh, you know. All those weeds staring defiantly at me in my backyard should be scared.), but if price is no object, this is probably the Platonic Ideal of a Big Chopper. Other considerations include the Dave Beck Tom Brown Tracker and a host of good custom choppers, including the Ver Steeg Marine Raider Bowie.
Best Chopper Alternative
Look, there are people that are just not big chopper folks. I can love a big chopper, but I also appreciate what the anti-chopper folks are saying. If you are one of these and want something small enough to always be with you in the woods and still be capable of ending the life of an irksome tree, you gotta try a Gransfor Bruks small axe or hatchet.
I recently purchased one, and it is a marvel. If you have even a passing interest in outdoor gear it will tickle every single nerve ending in the part of your brain that says "I want that." The feel and quality is first rate, but the cutting power is just off the charts. I have a Wildlife Hatchet, and thanks to an incredible grind and superior steel, it cuts like an axe that weights twice as much. It sends chips flying like confetti at a victory parade, and the cuts it leaves behind are so smooth they look sanded. The Small Forest Axe is well liked too, but for me the Wildlife Hatchet is just the right size and mountains of fun to use.
Best Small Fixed Blade
If it were readily available, I'd say go get the microscopic Ver Steeg Imp, but it is a limited run and all sold out.
That said, the Bark River Little Creek in 3V is a mighty blade and the perfect EDC fixed blade/camp knife.  Like a paring knife on steroids, this little guy deftly slices and cuts, wears amazingly well, and feels great in the hand. The 3V steel will color up, but damn is it insanely tough. At some point I started to feel guilty, but the Little Creek took the beating and asked for more. Other considerations include the very good ESEE Candiru and the DPx Gear HIT. Kudos to DPx for figuring out a viable sheath alternative for fixed blades.
Best Pliers-Based Multitool
I have a horde of multitools, but generally I carry and use only one: the Leatherman Skeletool CX. I know multitool fans want more implements, but if you really analyze what you do and what tools you need, you'll realize that three different sizes of flathead drivers aren't worth the weight. The tool complement on the Skeletool is darn near perfect. I like the Leatherman Wave and the Charge, too, but they aren't as good for EDC. For tiny tools, the Gerber Dime; if you can find one with good fit and finish (a crap shoot with Gerber, I know), it's design and tool complement is great.
Best Unmentioned Light
It seems weird not to mention the Peak Eiger in a series of flashlight recommendations. It's not perfect because the QTC is a bit jumpy, but it is so remarkably flexible.
Additionally, with all of the accessories, aftermarket upgrades, and options, this light can be made to do whatever you possibly want. It's so light and so small (thanks to the 1xAAA format) that it all but disappears in your pocket. Some other great unmentioned lights include the Zebralight SC52, the Steve Ku Quantum (or Q2), and Sunwayman M11R. All make excellent EDC lights.
Best Kilolumen Light
There aren't a whole lot of real reasons to carry a kilolumen flashlight for EDC, and furthermore there aren't a whole lot of these lights small enough to work as an EDC torch. The one that stands out above the rest is the Eagletac TX25C2.
This is a real thrower with a peak output over 1K lumens. It also has a great UI, a very clever and functional pocket clip, and it is only marginally larger than some of the hefty 1xCR123a lights out there. It runs an 18650, as do almost all of the lights that fall in this category, and that gives you a tremendous amount of runtime and output. All of these lights are expensive, usually over a $100 if you buy one made by a reputable company, but the TX25C2 stands out. There aren't a bevvy of pocketable kilolumen lights out there, but the Zebralight SC600 Mk.II is another one. I like the UI on the Eagletac better, but the SC600 is even smaller.
Best Lantern
Well I haven't done a lot of lantern reviews, but I have owned more than my fair share. Having a kid meant that a lantern was part of our "don't wake up the baby" ritual. It was one of those things that just helped out here and there. But the ones we owned were absolute garbage. Just utter and complete trash. I had assumed, wrongly, that there was no such thing as a "good" LED lantern. Then I found the R-PAL.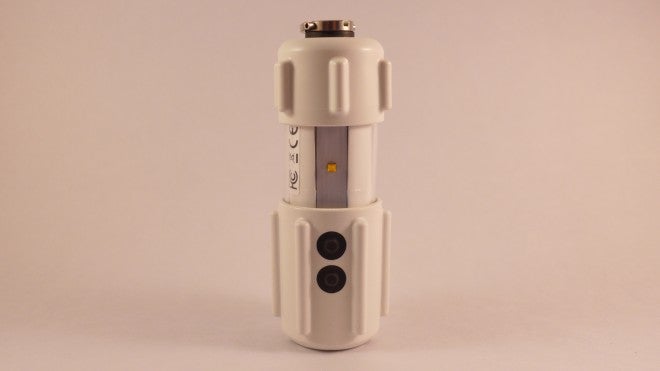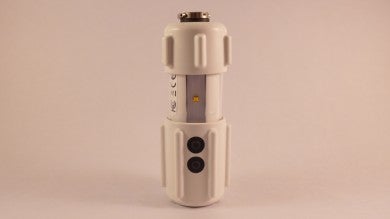 Simply put, if you are looking for an area light, nothing else is worth even considering. It runs on a single 18650, it has a robust and lightweight design, and it has a ton of touches that tell you this is what lanterns could and should be like. We often get locked into this "flashlight only mentality" but the reality is, in a power outage a lantern is more useful. The R-PAL is just amazing. There are NO other considerations here. This is it.
Best Headlamp
Okay, I am not a headlamp guy. Not at all. And I know they are a rabbit hole unto themselves with complex ultra robust designs for cavers and the like. I know zero about those things. But for regular folks, there are a few choices that are pretty good. If you need a headlamp for caving, these won't work (they will, but you have better options and more serious needs). If you need a headlamp for stuff around the house and power outages, these will do well. My first choice would be the 47s Atom.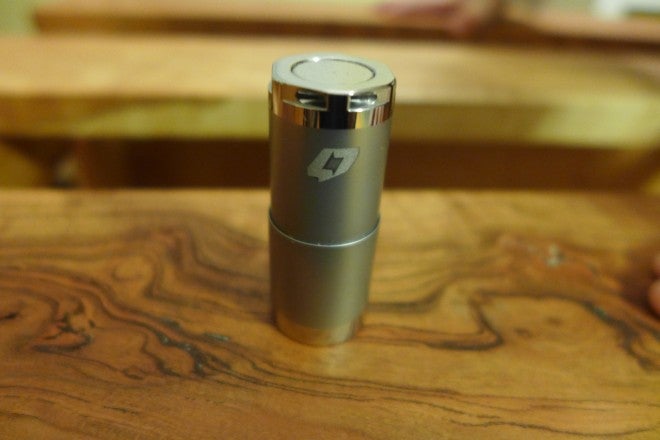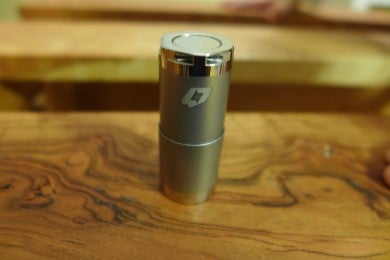 The Atom can be purchased with a head strap and a clever rotating plastic receiver that converts this tiny light into a true headlamp. The receiver has a few inserts to make it compatible with a range of 47s lights. It is a brilliant accessory, and the Atom works best with it thanks to its all-flood, no throw reflector-less head. Zebralight makes a few headlamps that can do double duty, but these are closer to the "pure" headlamp that I am just not certain regular folks can justify spending money on. If you aren't a regular headlamp user but want one just in case, check out the Atom.