App of the Week: Ballistic App for iPhone
Jon Stokes 04.14.15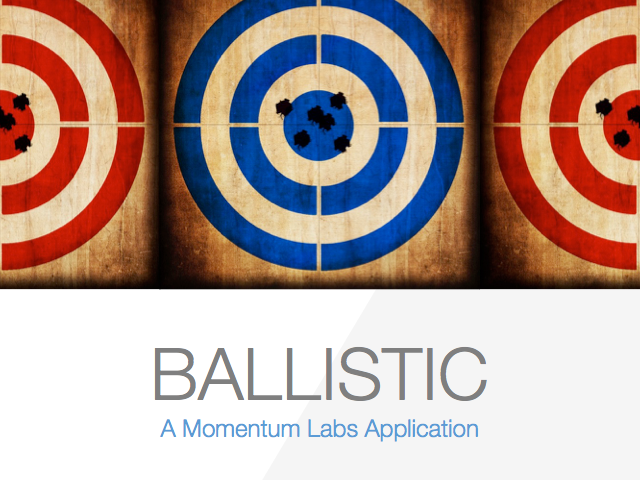 One of the things we want to start doing here on AllOutdoor are semi-regular features. I started doing a links post a while back, and we'd also like to highlight some apps that outdoors types are using when they get out there.
I have a few apps in mind that I'd like to highlight over the coming weeks, and I'm hoping you guys will also step up with some recommendations. At the top of my list and the featured app for this week is an app called Ballistic, which bills itself as "The Pro Ballistic Trajectory Computer."
Our sister site, The Firearm Blog, has taken two looks at this app, one in 2009 and another last month, and recommended it both times. A lot of shooters swear by this app, and if you check the comments on those TFB posts, you'll see that it's the top ballistic calculator app out there.
The app includes a library of over 5,000 projectiles and factory loads, and it uses the JBM Ballistics Computer for its calculations. There are a ton of features and display options, so pretty much anything you want to do you can do with this app. It's a great-looking app, and definitely best in its class.
I got a press kit from these guys recently, and one of the things that I found interesting is their breakdown of who's using what optics and ammo on their platform. Check it out:

You'll see Hornady has a healthy lead in ammo, which should surprise no one. I was more interested to see that Vortex is way out front with optics. Then there are some premium brands on the other end of the scale. You don't really see any of the "tactical" brands broken out there, but that's not much of a surprise given that the app is geared towards long-range shooters, and very few of those guys are using a Trijicon or similar optic for that application.
Anyway, if you're a long-range shooter, then definitely go check out Ballistic and drop into the comments if you have any recommendations for apps that we should highlight in a future "App of the Week" edition.