Quick Look: Savage 111 Long Range Hunter in 338 Lapua
Russ Chastain 06.23.15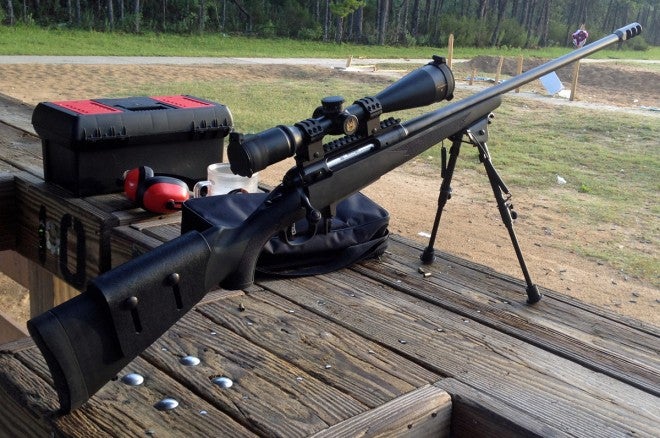 Recently, a friend of mine got his first sure-nuff long-range hunting rifle, and I joined him at the range to fire it for the first time. It's a Savage Model 111 "Long Range Hunter" chambered for 338 Lapua.
The rifle itself looks good, with a smooth barrel locknut instead of an ugly notched one. The muzzle of the 26-inch barrel wears a muzzle brake that looks as good as a muzzle brake can. The bolt is jeweled. The removable box magazine is single stack and holds five rounds of ammo.
Don't lose that magazine. From what I can gather, a magazine has a retail value of $100 or so, and five rounds of ammo costs $20-$30.

The Long Range Hunter (LRH) rifle is based on the tried and true 110 action, and it's hard to go wrong there. It has a synthetic stock with adjustable comb and lacks sights, but it does come with a picatinny/Weaver rail mounted atop the receiver for easy scope mounting.
Happily, his rifle doesn't have the huge knobs shown on the adjustable comb in the photo above.
We fired the LRH in a Caldwell Lead Sled, and between that and the muzzle brake, I didn't really notice any recoil. That is to say, I'm not particularly recoil-sensitive and I found it no different than shooting a typical centerfire rifle round such as a 30-06. But as with any rifle that wears a muzzle brake, you want to be directly behind the rifle if you don't want to be hit with one heck of a loud muzzle blast.
The LRH wears an AccuTrigger, which we didn't adjust, and it felt perfect to me. Very crisp and not too light.
Feeding ammo from the detachable box magazine was smooth, and to me it was smoother than most Savage 110 series rifles feed from internal mags. I've owned, fired, and hunted with a passel of Savages over the years, and I believe this one feeds the smoothest.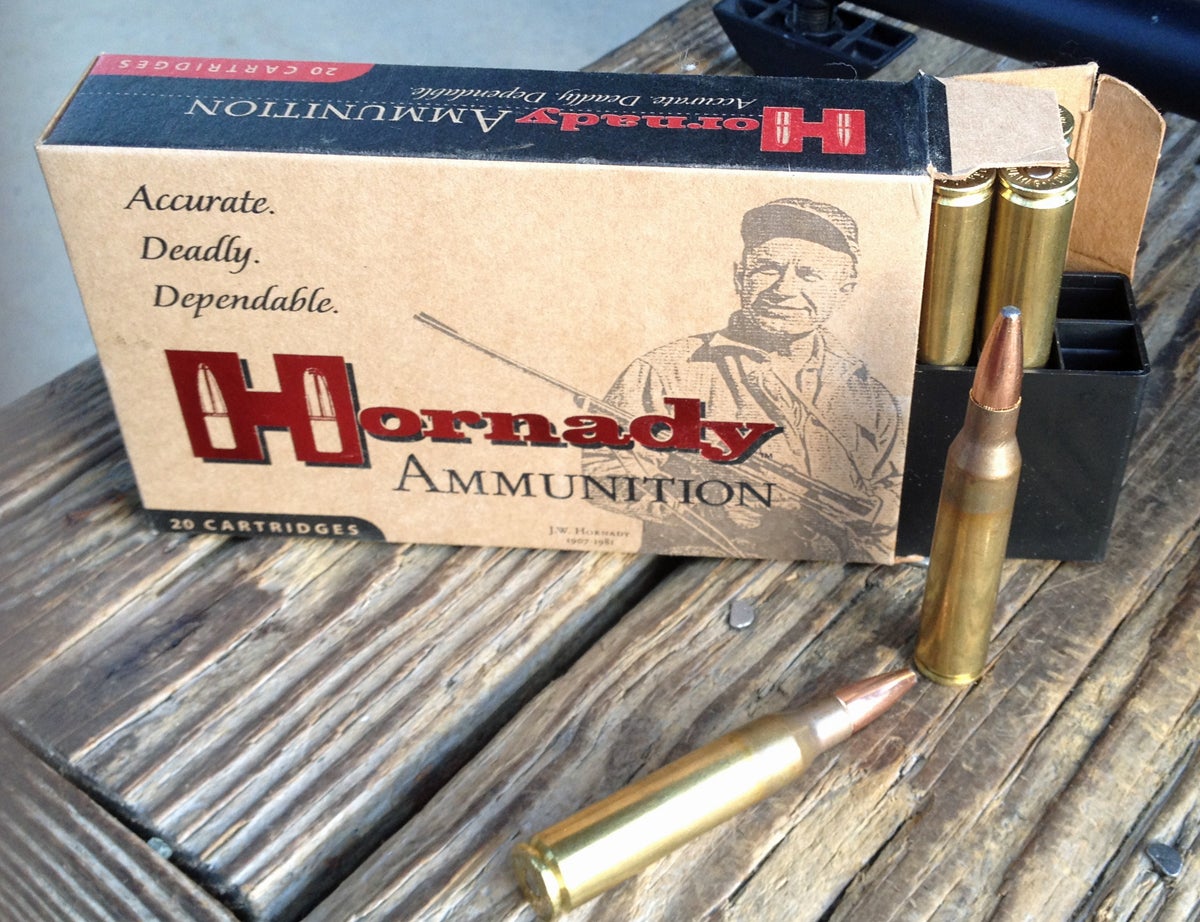 The ammo we used was factory stuff from Hornady, 250 grain Interlock SP. At a cost north of $5 per round, we didn't burn up many of them!
The scope is a Nikon Monarch 3, 4x-16x with 50mm objective. One reason we didn't fine-tune the zero was that he's going to order a custom turret (as described in this article); therefore, zeroing it finely would be a waste of ammo.
Although we didn't really fine-tune the Lead Sled shooting rest, we felt like we weren't far from driving tacks. I believe this rifle has great accuracy potential.
The scope was crisp and clear, and the rifle performed well for us both. I like it.