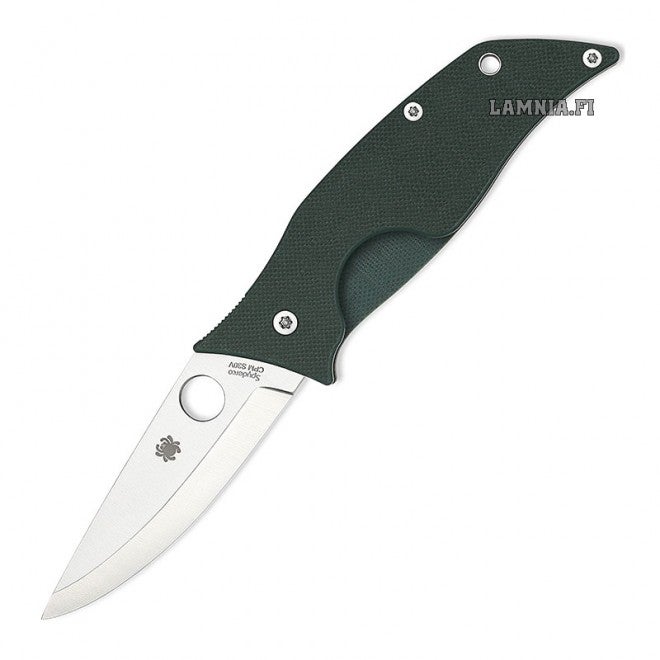 Spyderco's 2016 catalog was released and we got our normal treats: classics with bleeding edge steels (hello Dragonfly II in HAP40) and weirdo knives that no other production company would dare make (the Janisong or the Introvert, for example). But leafing through the digital pages, one knife stood out: the Ray Mears WolfSpyder. There are very few purpose built bushcraft folders (the Koster I covered here is still not released to my knowledge), and none made in collaboration with Ray Mears himself.
Mears, through a series of TV shows on BBC, popularized what is now called bushcraft in the UK. His presentation and philosophy–that surviving in the wild is more about knowledge than gear–became a driving force in wilderness skills and in people talking about them on the Internet (lots and lots of talking on the Internet). It also harkened back to something that an earlier proponent of wilderness skills, Mors Kochanski, discusses at length in many books (including the excellent and very readable Bushcraft).
But the commitment to knowledge doesn't mean that the gear is completely ignored.  In fact, the newest product to have Ray Mears name on it, the Spyderco WolfSpyder, is a wonderful design for survival use. First, the knife has a traditional scandi grind, the grind preferred by many folks into wilderness survival. It also not an overly large knife, coming in at blade length of 2.98 inches. It's also very light, weighing less than 3 ounces. Spyderco didn't skimp on the lock either, giving the WolfSpyder a compression lock. The knife runs S30V and has G10 handles. Overall, the specs are right where they should be for this kind of knife.
But the make or break part of any knife that is intended to be used a lot over long periods of time is the handle, and here the WolfSpyder does not disappoint. The overall shape is very reminiscent of fixed blades used in wilderness survival, blades like the controversial Mora. There is a distinctive palm swell in the middle of the handle, and there are curves on either side for retention.
Overall, the WolfSpyder looks like a unique addition the Spyderco line and an excellent folder in its own right. It is the smallest or one of the smallest knives to run a compression lock, and its light weight would make it an excellent EDC. But with Ray Mears name on it and many of its design features, it's clear the WolfSpyder is meant for more than pocket carry to Target.