Savage 93 FV-SR 22WMR Bolt Action
Oleg Volk 01.16.16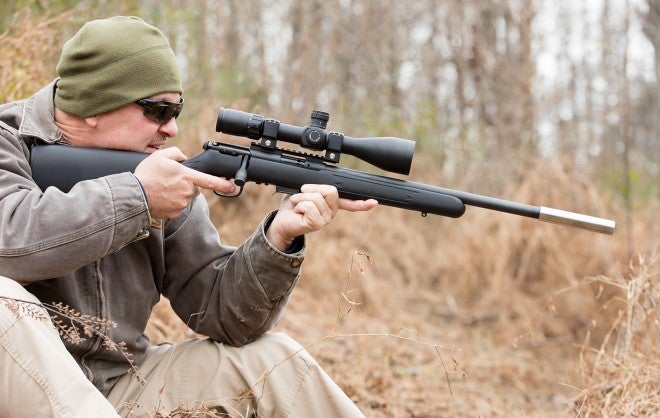 A year and a half ago, I wrote about Savage MkII FV-SR, a truly excellent suppressor-ready bolt action. As I started pushing my shooting practice more regularly beyond 50 yards, I started thinking about 22WMR and just happened to read the news of 93 FV-SR model introduced in 22WMR and 17HMR. I got my hands on one, screwed a Gemtech 22Mag suppressor on it, and went out to test it.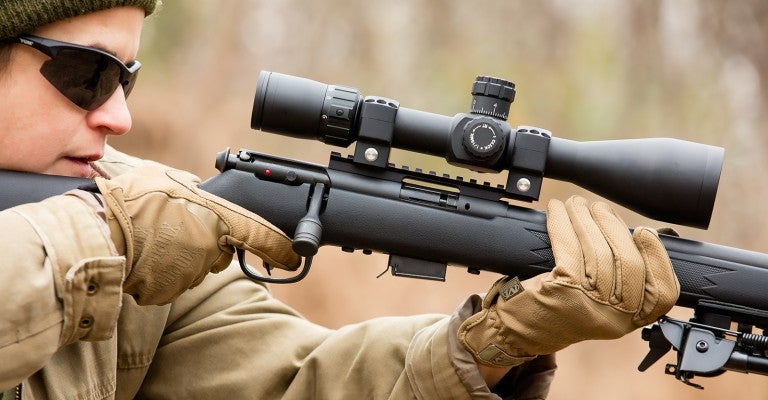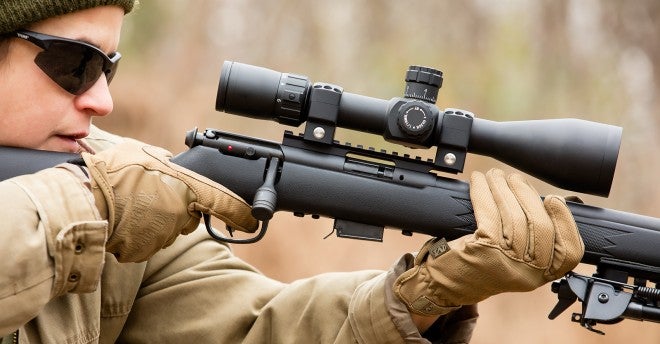 The rifle is extremely similar to MkII in dimensions, weight, and controls. The main difference is the magazine that holds five shots of 22WMR to the MKII's ten rounds of 22LR. The magazine felt slightly wobbly but fed fine, so I stopped worrying about it.
At 5.5lbs Model 93 would have been light but for the sound suppressor and a solid 3-15x Weaver scope. 15 power may sound like too much glass for a 175 yards rifle, but the varmints I would try to hit are tiny and low in contrast. Illuminated reticle is a big help with shooting into shadows where rodents prefer to stay, and adjustable parallax gives accurate aim up close. Even with these necessary accessories, the rifle balances extremely well for off-hand shooting.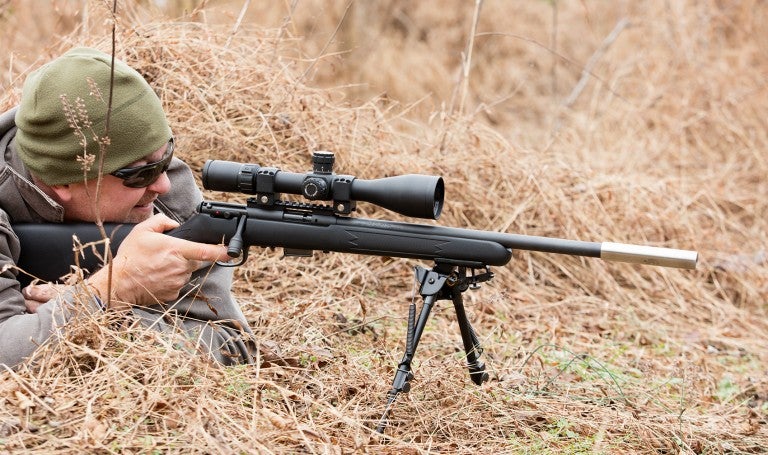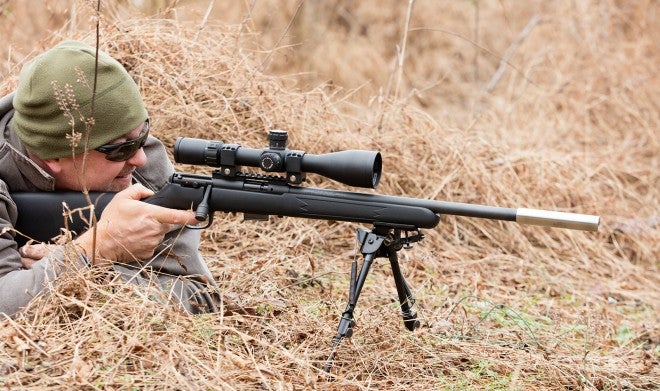 For accuracy testing, I used a bipod. While both MKII and 93 are slightly sub-MOA rifles at 25 yards with good ammunition, at a 100 the difference is squarely in favor of the magnum. The difference is in wind drift: I tested on a brisk day and the reduced flight time really helped. The difference between CCI Maxi Mag (40gr, 1800fps from 16.5″ barrel) and Maxi Mag TNT (30gr, 2300fps) was quite predictable, about 1/3 minute more horizontal dispersion for the lighter bullets. The actual grouping was consistently 1MOA for CCI and Bitteroot Valley 40gr JHP, and 1.3MOA for the lighter TNT load. Since the vertical dispersion was identical for all three loads, I am guessing they would all group similarly absent the wind.
The advantage of the lighter load was the slightly flattery trajectory. Compared to 22LR, the difference was night and day. And it just might make sense to shoot one faster bullet with a higher first-shot hit probability than trying to find range with slower .22s on a target that won't stay in the open after the first miss.
The other advantage to 22WMR is the versatility of ammunition. Jacketed bullets penetrate far better than plain lead, so 22WMR can go through hard cover better than 22LR or even many centerfire pistol calibers. On the lighter side, the 30gr varmint bullets flying at Mach2 expand or fragment rather more reliably and at lesser depths than even the hypervelocity 22LR loads, which makes them suitable for stopping small game and varmints decisively.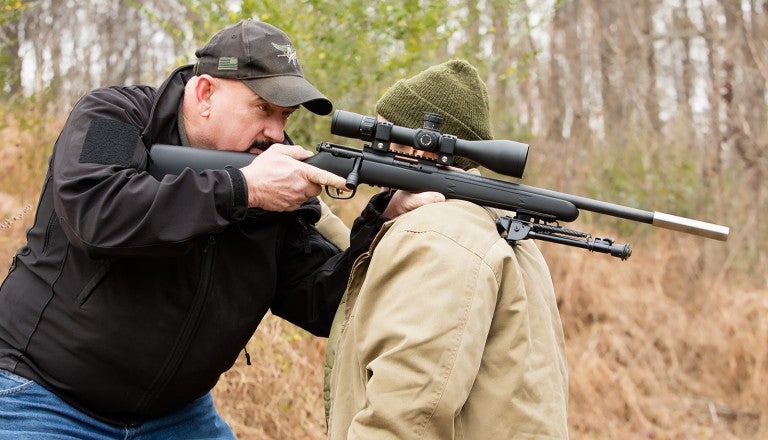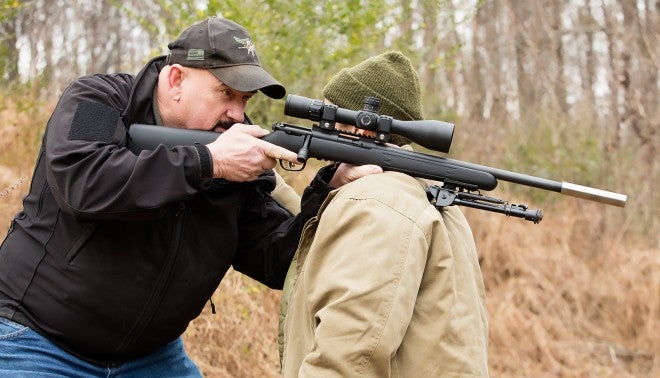 As with 22LR, recoil is absent, the trigger is excellent, and the report fairly mild. I expected more noise from the supersonic bullet flight, but it approached ear safe in the open. Unlike an MG42 fired from assistant gunner's shoulder, this rifle won't cause instant hearing damage.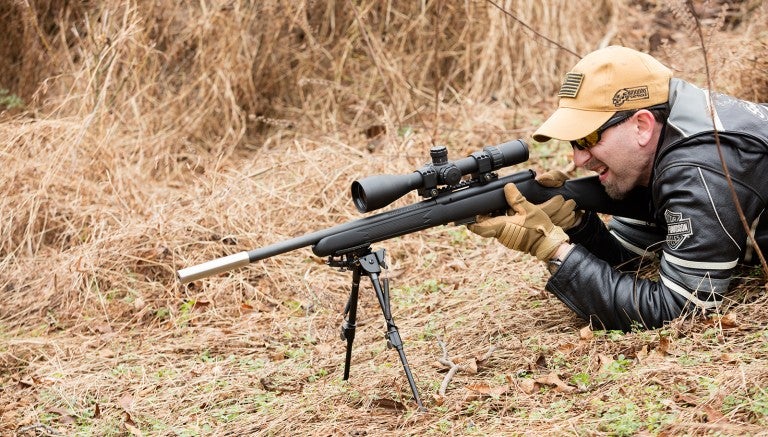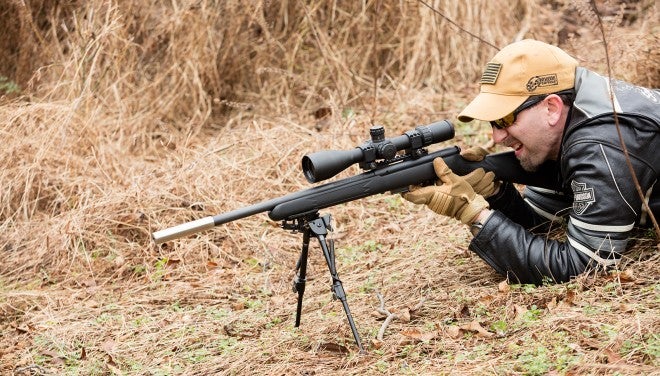 In sum, it's just an easy rifle to shoot well and is therefore quite fun. In the several range trips I've done with it, I've seldom had more people asking to try a weapon than with this little bolt action. At around $300 retail, it's quite a deal for the precision and the smoothness of action. It's a definite keeper. All I need now is a pocket full of pre-loaded magazines and a forest full of tree rats.