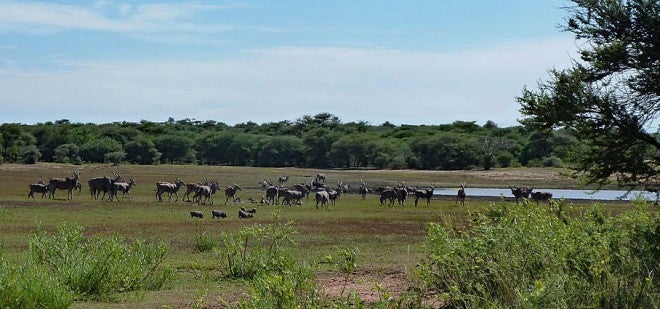 Speaking of Cecil the lion and the blowback from that media circus, which has resulted in a glut of lions for Zimbabwe and the obvious conclusion that they really need lion hunters to help balance their herd, another African nation's government is taking action to preserve hunting within their borders.
Namibia's government has recently announced that they have "approved Namibia's position to reject calls by some international wildlife sympathisers and activists who have criticised the Namibian government for allowing the intentional hunting of animals such as rhinos."
In fact, they are going even farther than "banning bans" by directing that government ministers to "actively campaign against any attempt to ban or restrict hunting and the export of wildlife products from Namibia."
Cabinet has also directed that government ministers who are part of Cabinet must campaign Namibia's position at different platforms and communicate the importance of trophy hunting to national conservation and sustainable development goals.
Aside from the obvious wildlife management benefits of hunting, it is most certainly a cash cow for the Namibian government. In 2014, they reaped a reported 3.7 million Namibian dollars (roughly 243,000 US dollars) from black rhino hunting.
Certain anti-hunting environmental groups oppose this, of course, and this latest move will apparently mobilize resources to refute the antis' claims and fight against bans by international organizations that seek to block the importation of Namibian trophy animals into other countries.
Also from the information minister:
Cabinet took note that a code of conduct for conservation hunting is being developed, accompanied by improvements in the regulation of hunting, and strengthening the link between hunting and conservation.
Here's hoping for continued properly-managed hunting worldwide. It's good for the people and the wildlife, and it brings in much-needed government funds.