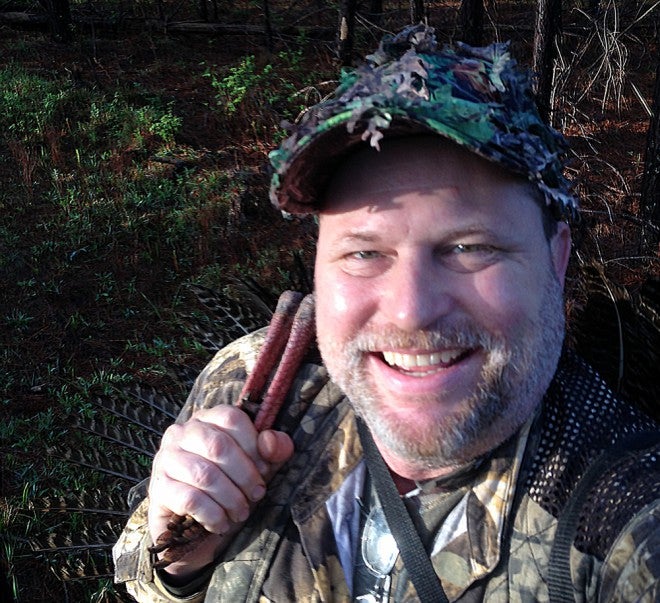 At the 2015 SHOT Show, I met a guy with some cool camo face masks and told AllOutdoor readers about it. This year, I've been using one of them for turkey hunting, and it really did the trick.
QuikCamo makes high-quality face masks built right into basecall caps. They offer masks attached to the front of the cap or the rear in a number of camo patterns. The one I used for this turkey hunt is a 3-D "ghillie" style, with fabric "leafs" attached to break up the outline.
The weather here in the south has been warm on this hunt, and I appreciate the mesh of this cap, which lets my noggin get some air after a long, sweaty hike in pursuit of those elusive gobblers.
This one is the style that has the mask attached to the rear of the cap so, to use the mask, the cap bill goes back by your neck. It's not my favorite setup, but it definitely kept me hidden from this bird's discerning eyeballs, allowing me to drop the hammer and secure my first turkey in two years.
I'm wearing it in the photo above. The mask is tucked up inside the cap.
These masks are well-made, with mesh panels for your ears so you can hear the birds a-comin', and they even have buttonhole-type slots so you can wear glasses over the mask if you wish to do so.
It's nice to have the mask built into the cap; that way you only have to keep track of one piece of gear.
I certainly have no complaints!