Facebook Makes it Easier to Report Gun and Ammo Sales
Russ Chastain 05.19.16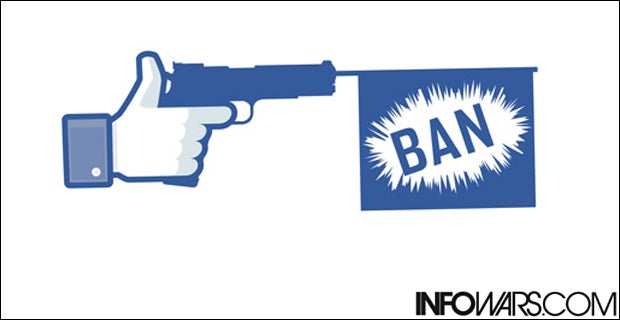 Months after banning private gun and ammunition advertisements, Facebook has now made it easier for gun-haters to report people for allegedly violating the ban.
A Forbes writer named Matt Drange–the same one who told us about pro-gun Facebook employee Chuck Rossi–reports that a new option has been rolled out to Facebook users for flagging posts, allowing self-appointed do-gooders to harass even more people.
After Facebook caved to pressure from gun-hating groups and declared that communicating about guns and ammo sales was taboo, anti-gun people swarmed the social network, reporting advertisements between individuals and getting many groups closed down. That's when Chuck Rossi stepped up and began helping groups do what needed to be done so they could get reinstated.
And now, a post-reporting feature that has apparently been available on a limited basis has now been rolled out to most or all Facebook users. Per the Forbes article:
Facebook spokeswoman Jodi Seth said the company began rolling out the [reporting] option to users in February, shortly after the new policy went into effect. She declined to say when the feature was made more widely available, adding that the company hasn't conducted any 'formal analysis' on how the change has impacted the volume of posts and groups flagged for Facebook's content review team.
I found myself a random Facebook post to test this on, and sure enough, it's there. After selecting "Report post," "I think it shouldn't be on Facebook," and "Something Else," users may choose this option:
"It describes buying or selling drugs, guns or related products. Examples: shotguns, marijuana, tobacco, adult items"
Shotguns and tobacco, oh so bad. Adult items, eek!
Despite the new reporting option rollout, gun sales continue. Drange shows us a blatant ad for a pistol posted just days ago, and notes that, in light of the ban, more and more groups are simply concealing themselves from the view of potential gun-haters by making their groups secret.
A byproduct of Facebook's ban on gun sales is that posts that were once public are now invisible to most users. Many groups that were reinstated after being shut down have gone from 'closed,' where outsiders can still search for the group and view limited details about it, to 'secret,' an unlisted setting which makes it difficult for anyone not already a member to find the group, let alone view its content. It's unclear how Facebook's user-dependent enforcement can combat these cases.
In my opinion, it's highly doubtful that connections between Facebook users who wish to buy and sell [fill in the blank] will ever cease, and Facebook's ban on gun and ammo sales really doesn't help anyone. And like the government's "war on drugs," it serves mainly to push such transactions out of the public eye and into the dark, where bad things can happen to good people who only want to exercise their rights.