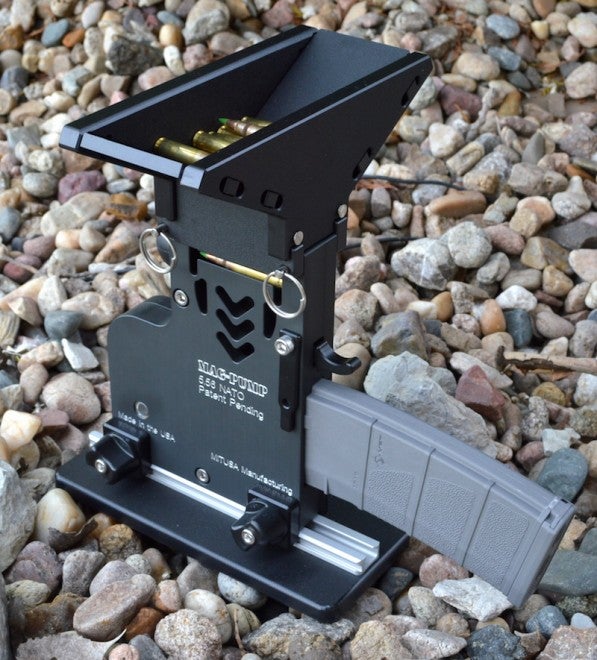 One of the most innovative products I've seen at the SHOT Show is the MITUSA Mag-Pump AR15 magazine loader, which can load rounds into a magazine almost as fast as you can fire your AR.
As a high-volume shooter, I will say that toward the end of the shooting day my thumbs begin to hurt from all the reloading. And when I have a fresh batch of mags to load before range day, I have come down with numb-thumb. All of this can be avoided with the Mag-Pump. This $389 loader easily loads your magazines with just a flick of a lever, all without even worrying about which way the rounds are facing.
Fit, Finish, Feel, Features, and Functions
The Mag-Pump is far from cheap, but it does deliver top quality fit and finish, and is made using steel, billet aluminum, and Delrin components. The entire unit can be fully disassembled via two quick-release pins and slipped into a standard .50-caliber ammo can.
The main three components of the Mag Pump are the hopper, the loader, and the base plate. For use, just insert a magazine, fill the hopper with ammo, and start actuating the loading lever. You'll want the rounds to be lined up inside the hopper (see photos below), but you don't have to worry which way they're facing — the loader correctly positions each round for loading regardless of which way it's pointing.
I found it really easy to empty boxes of ammo into the hopper and start loading. With each cycle of the lever on the side of the loader, one round is loaded into your magazine… and the Mag Pump "knows" when the magazine is full and stops attempting to load rounds into it. The user feels a difference in the cycling and can then swap out the magazine.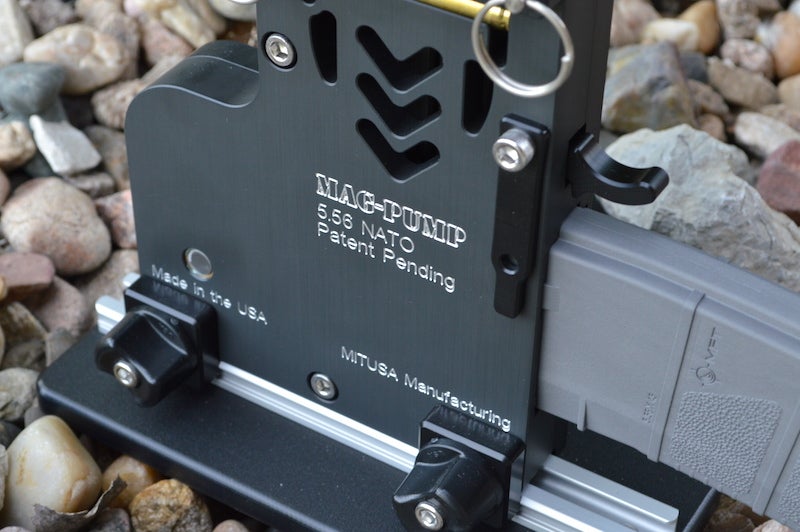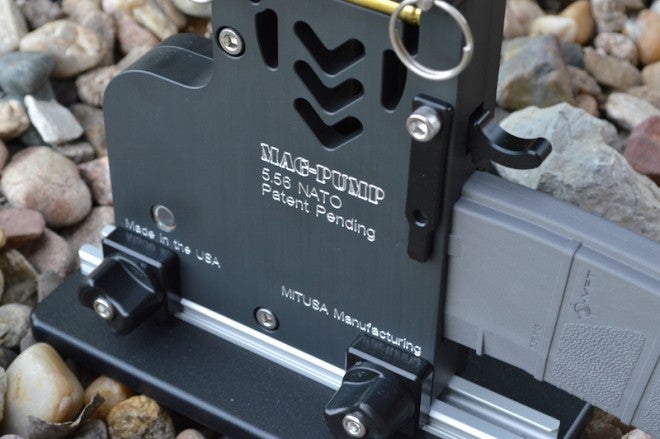 This is an ingenious and beautifully-executed magazine loading contraption that does not feel like a contraption. I have seen plenty of gadgets that speed up loading, but this is the only one I have tried that actually loads rounds quickly. This is mainly because the Mag-Pump is not just helping to stick rounds into a magazine, but is orienting and feeding each round with its patent-pending design.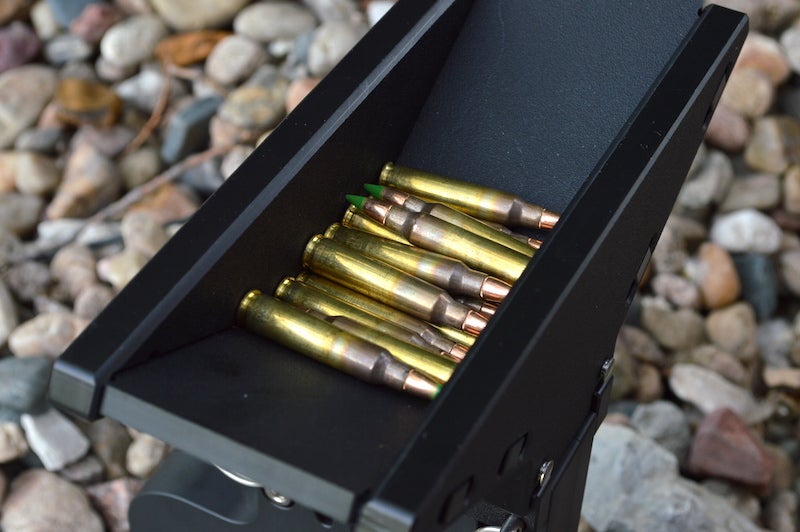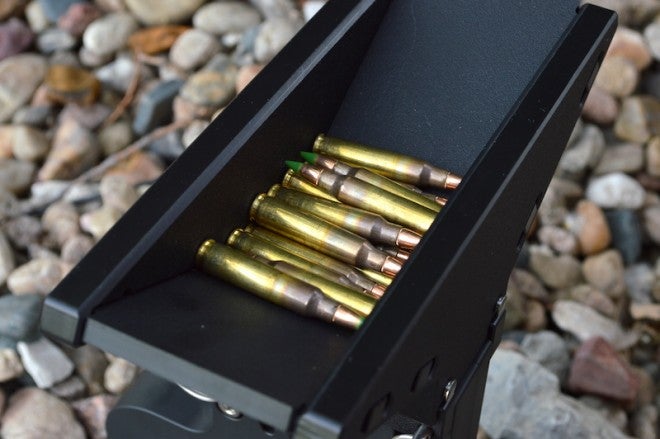 A mechanical interlock prevents damage to the ammo by pausing actuation until the ammunition is in place, aligned with the magazine. When the magazine is full, the MagPump will not attempt to load another round. The MagPump can be attached to a surface mounted GearTrac or Picatinny rail.
Where I see the Mag-Pump being a huge success is at 3-Gun matches, NFA shootoffs, and with high volume shooters. Just like my McFadden Ultimate Cliploader for single stack 22 LR pistol magazines and Butler Creek 10/22 Magazine loader, this is the answer to shooting more while spending less time reloading.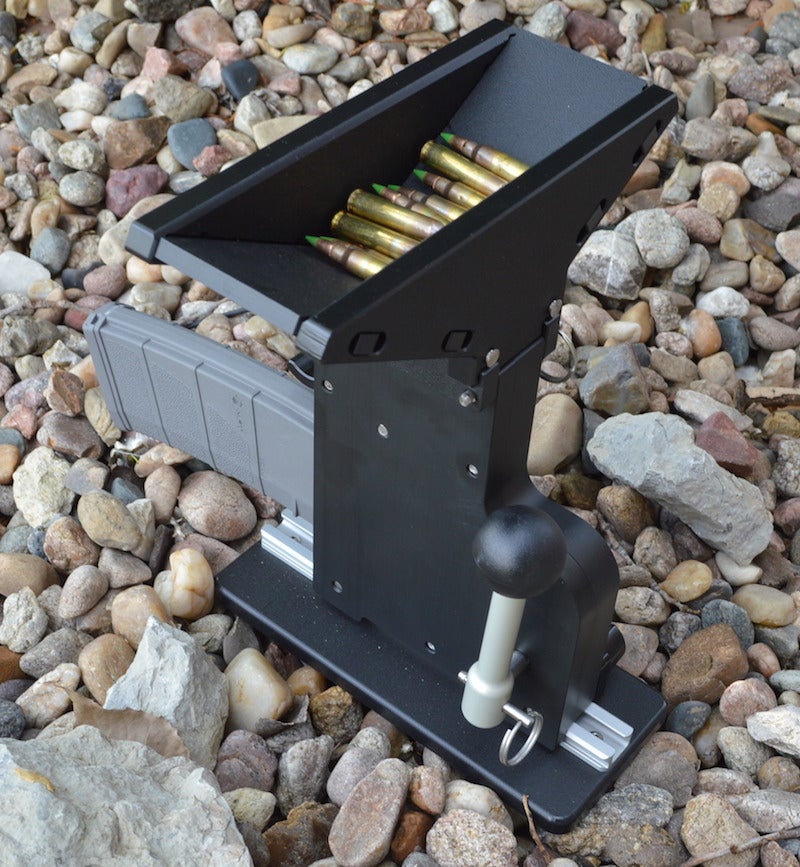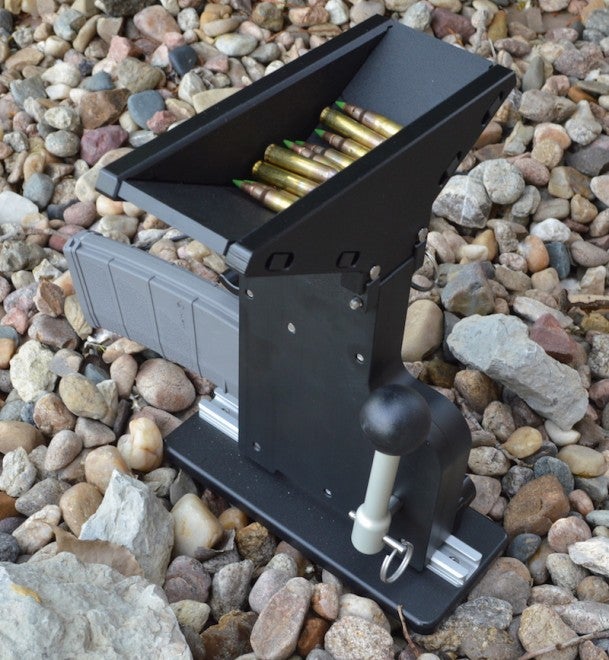 From an operational perspective it works great. My 15-year-old son figured it out in a matter of seconds without any instruction. I will note that you cannot just throw rounds into the hopper. They should at least be lined up as in the photos. Sometimes it works if you just dump your ammo in, but usually it prevents the rounds from loading smoothly.
I have found that the fastest way to load the hopper is just slide in a full box of ammo or quickly line up rounds in my hand before putting them in.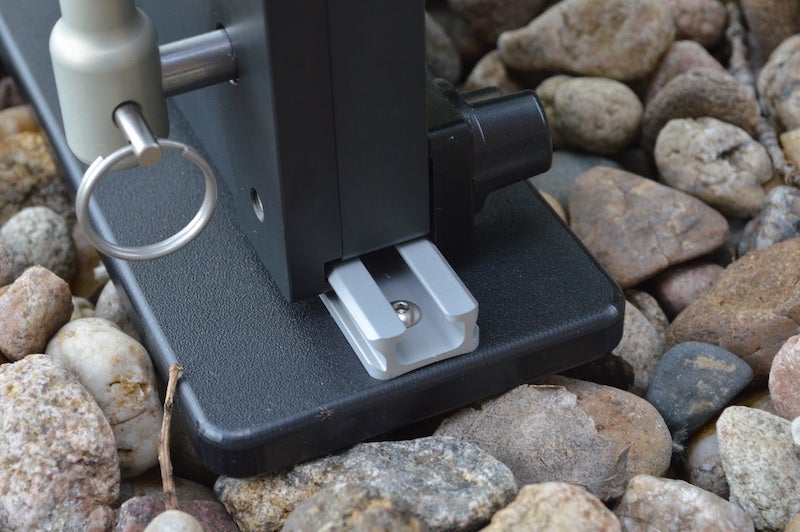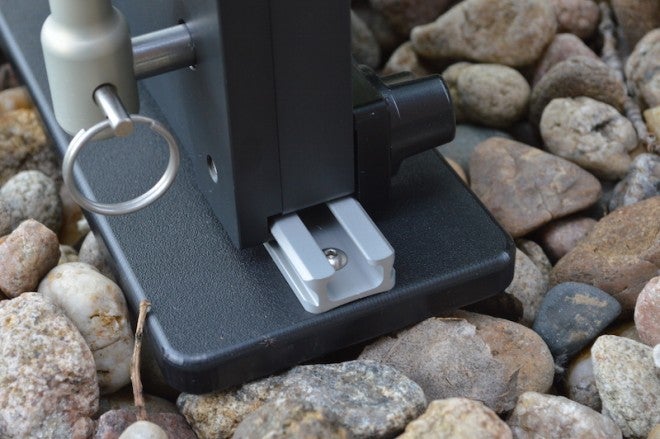 The Mag Pump will feed any 223 Rem or 5.56 NATO cased ammo, including 300 Blackout, and is compatible with all AR15 spec magazines.
Final Thoughts
This is one of those awesome products that you hope takes off and becomes a high volume production product that everyone can afford. Right now it may not be sitting on the shelves of your local sporting goods store, but it is available direct from MITUSA.
At $389 it's certainly not for everyone, but there will still be a lot of folks who will buy one. I can see these being sold to every indoor range in the US and possibly the military.
UPDATE: The manufacturer has come out with an all-plastic version for much less money.