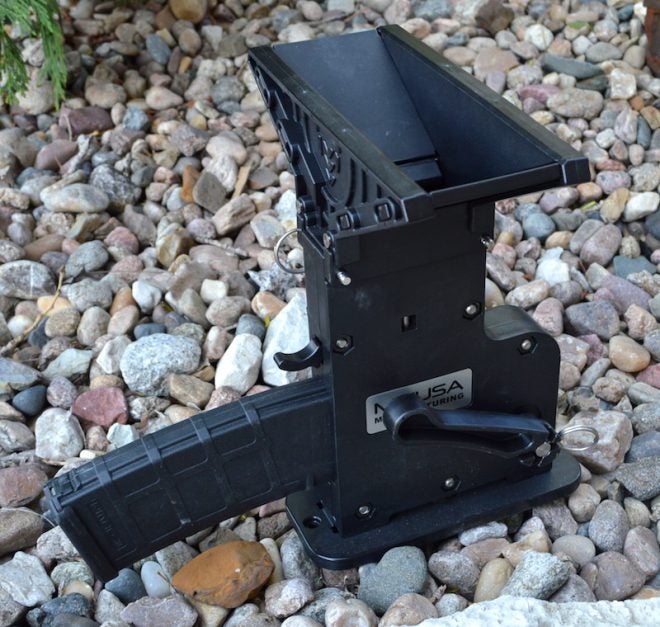 I've previously reviewed the MITUSA Mag-Pump, which is a fast-working mag loader for AR15s. I love the product, but at $389, it was priced way out of reach of most shooters. The good news is that MITUSA has heard our cries and created an all-polymer version of the Mag Pump for a couple hundred bucks less. It's called the MAGPUMP UltraLight AR 15 Magazine Loader.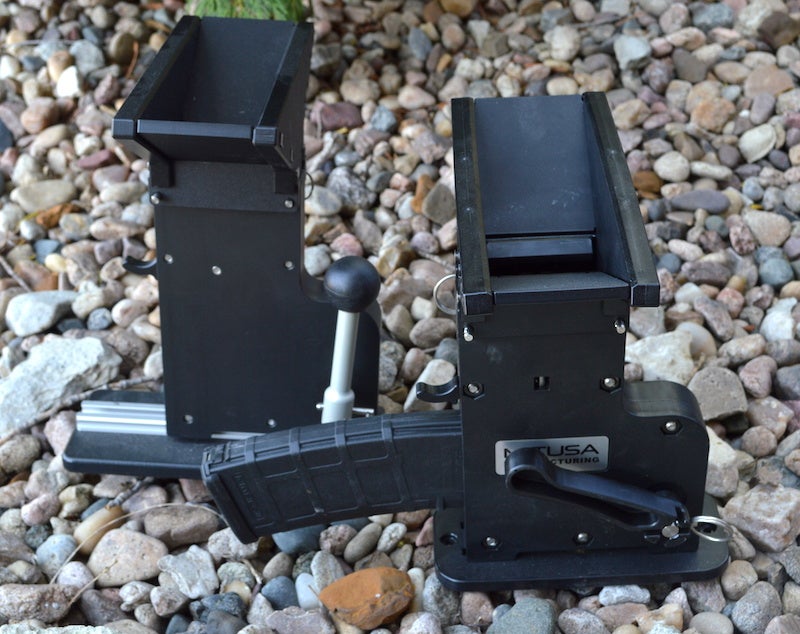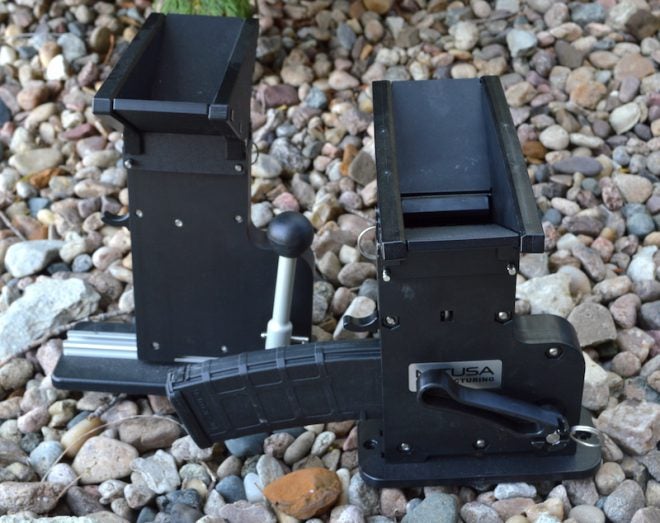 The original Mag-Pump was not cheap at $389, but the new UltraLight Mag-Pump does the same thing for $189–it just doesn't look quite as cool as the original. This version is all polymer with stainless hardware, still fully disassembles via two quick release pins, still breaks down flat, and still slips into a standard .50 caliber ammo can.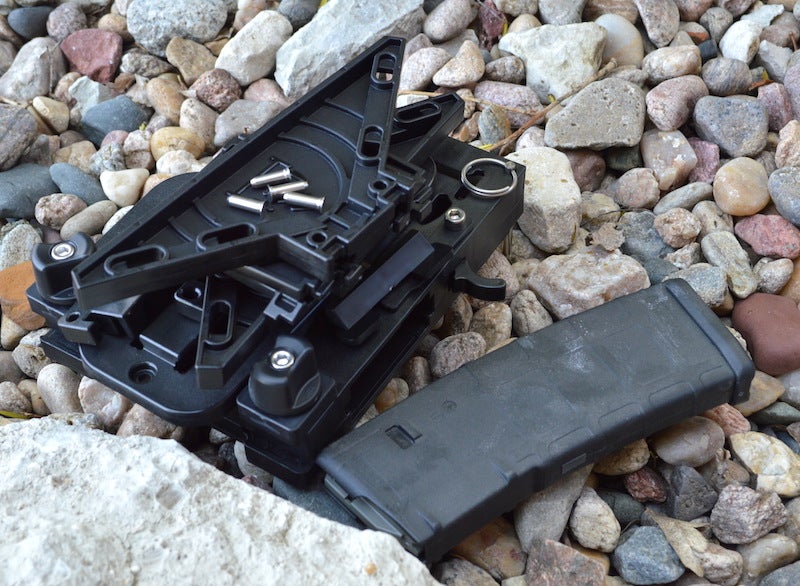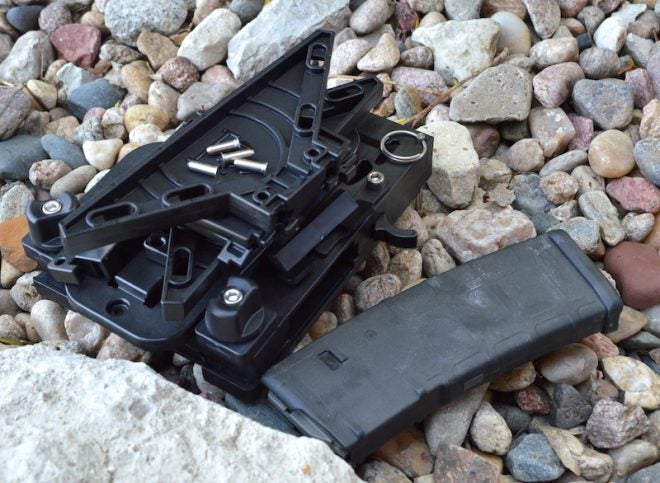 I won't bore you with the details of operation, since that's been covered here.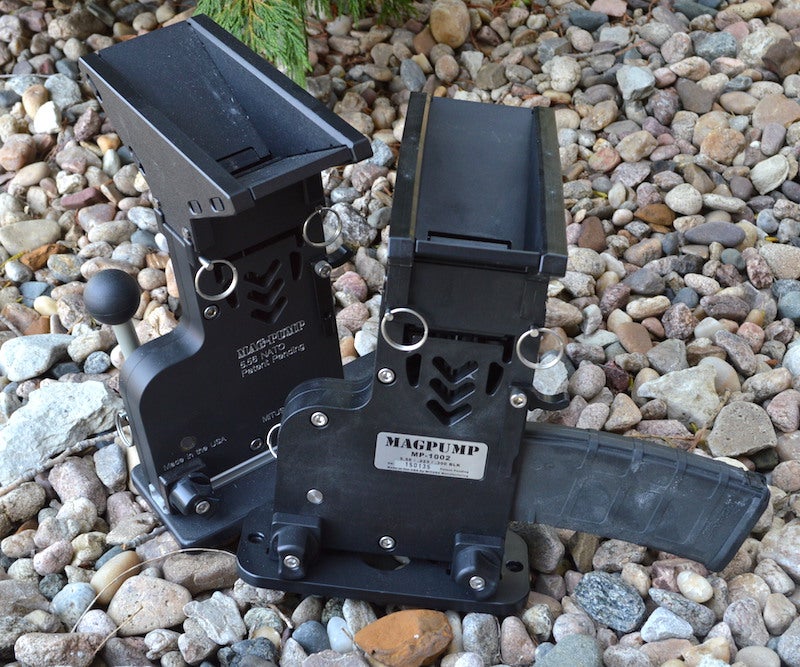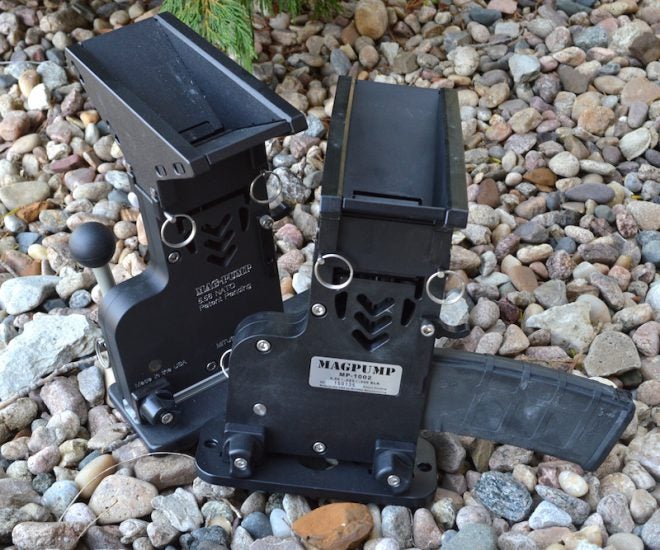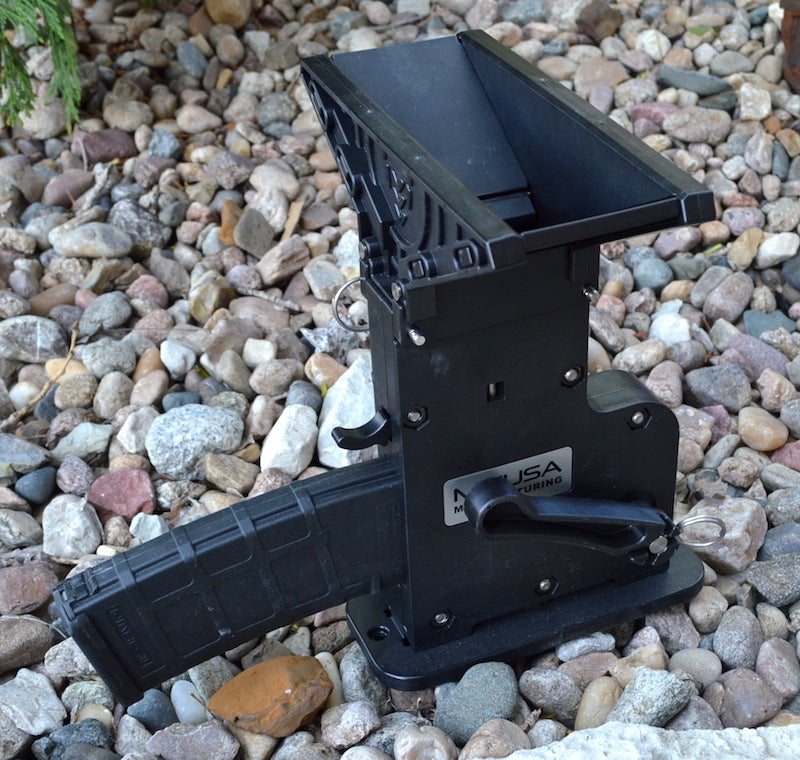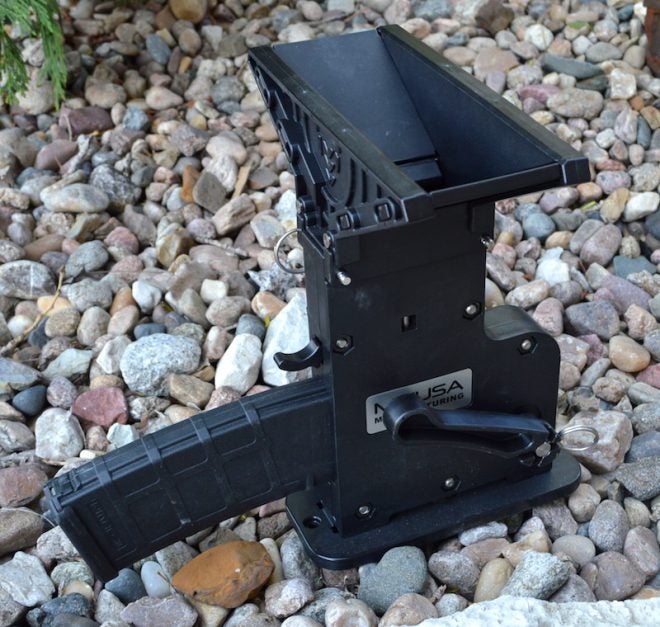 Now that more people can afford one of these, I believe everyone will want a Mag-Pump. I consider it a must-have AR15 accessory.

The Mag Pump will feed any 223 Rem or 5.56 NATO cased ammo, including 300 Blackout, and is compatible with all AR15 spec magazines.
Last year I said a little prayer that this would take off and becomes a high volume production inexpensive injection molded products that everyone can afford. It has and they did. You can order it directly from MITUSA if you can't find it at your local gun shop, and save $200 vs. buying the original billet version.