Review: Altai MFT100 Tactical Boots
Pat Cascio 06.06.16

Spoiler Alert: These are the lightest, most comfortable boots I've ever worn in my life. There. Instead of making you wait until the end of an article, I'm letting you know right at the start how much I like these boots.
Altai Tactical Boots makes only one type of product: Boots. And when you concentrate on one thing, you can usually do a better job of it.
I used to wear heavier boots and shoes (hikers), but with the newer materials available for footwear, there isn't a real need for footwear that weighs a lot. And even my lightweight hiking boots are heavier than the Altai MFT100 Tactical Boots under review here.
These boots are made in South Korea–not that it matters to me where they are made. Quality is quality!
I hate it when I buy a new pair of boots and have to break them in. Sometimes it only takes a few days, sometimes it might take a couple weeks or a month they become comfortable and stop rubbing blisters on my feet. But these Altai Tactical boots have required NO break-in period! In my experience, that's outstanding.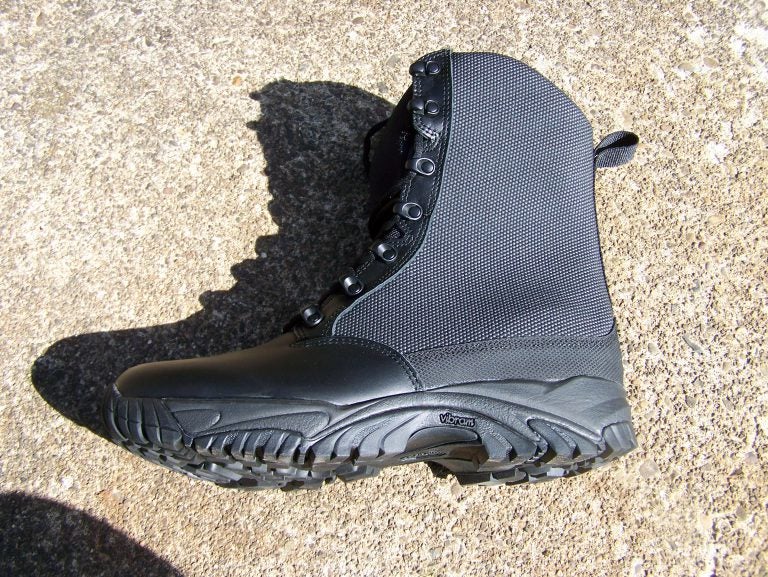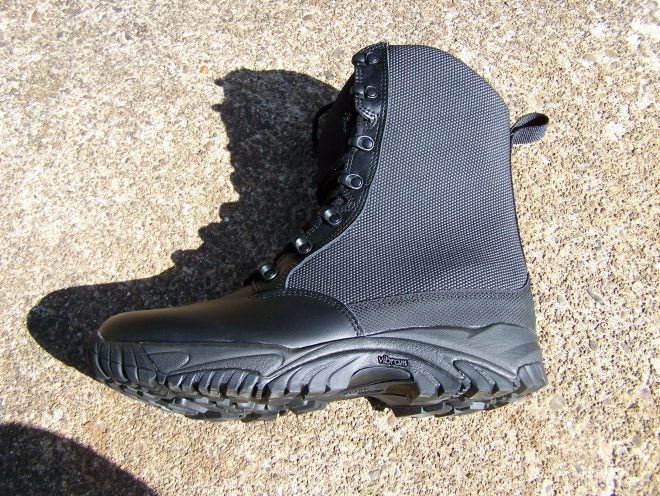 Now let's take a closer look at the boots themselves.
Sole: Vibram
Lower: leather
Upper: SuperFabric®
Waterproof
SuperFabric® Benefits (per manufacturer):
Protective
Flexible
Breathable
Lightweight
Abrasion Resistant
Stain Resistant
Rapid Dry
SuperFabric® is kind of like armor plating for your boots. They use the stuff in motorcycle clothing because it's breathable and weather-resistant as well as durable, and Altai says they even use SuperFabric® in the Ferrari 599 GTB. In my experience, it resists just about anything you can throw at it, and it dries quickly.
I'm an ex-cop, ex-military, and a serious prepper, so I look for the best of the best in all my gear, from my footwear to the hat on my head. I simply don't want junk failing on me when I need it most. When I was in law enforcement, I would have paid just about anything to have a pair of these Altai Tactical Boots.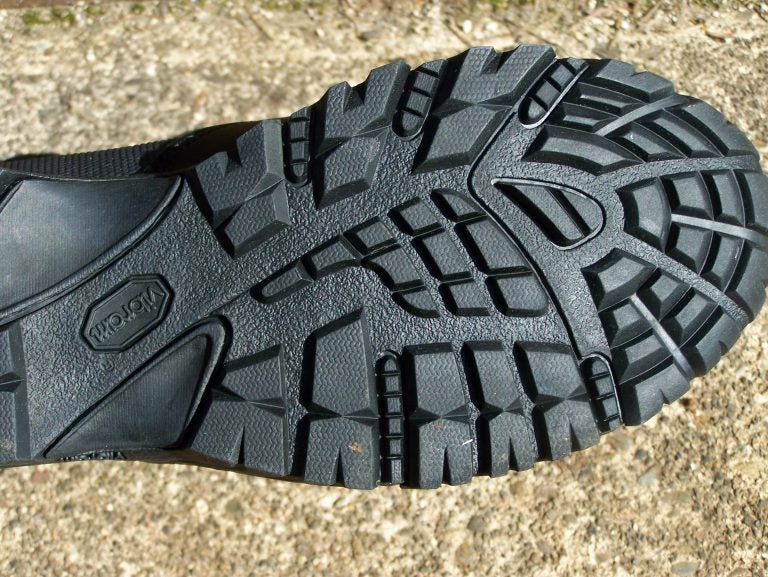 In 1979 I worked security, patrolling a nuclear power plant all night long with a K9 partner, and back then there wasn't any such thing as waterproof footwear. I wore my old combat boots with rubber overshoes, but my feet were still getting wet because the overshoes weren't breathable so my feet became soaked with perspiration. Altai boots are both waterproof and breathable, and I think that's a big bonus.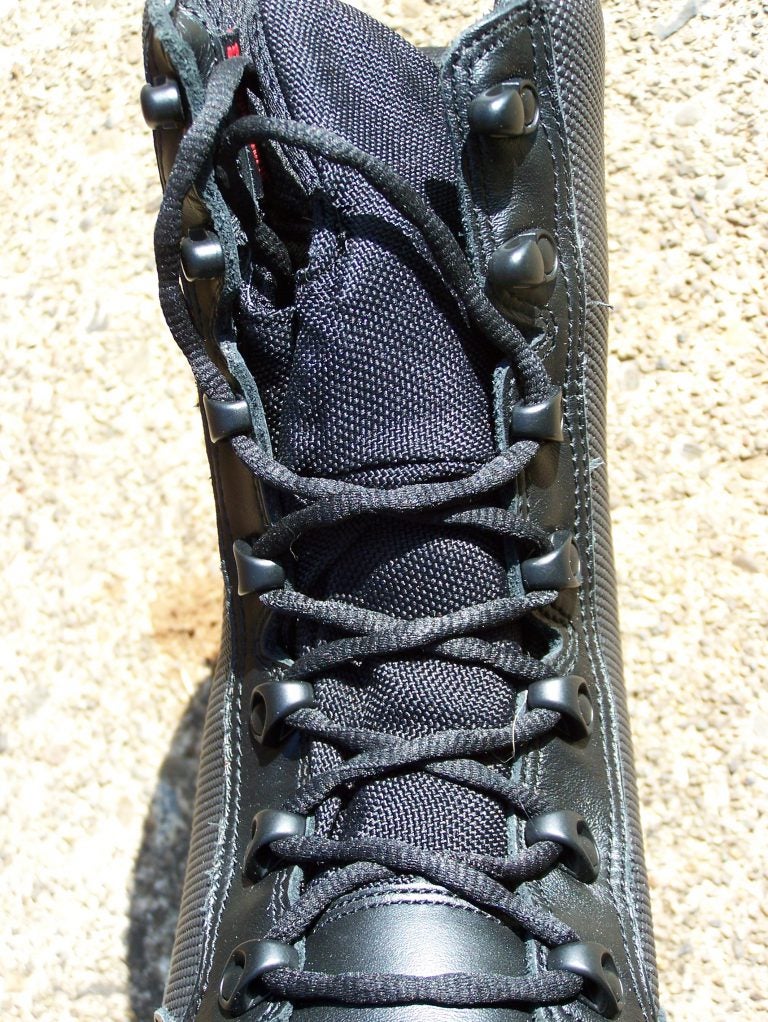 SHOP NOW
These boots have a fully gusseted tongue to keep debris out. They also come with speed lacing, and it works very well. It can often be a chore to put on or take off your boots, but that's not the case with these Altais.
A Note on Sizing
You should also note that these boots run a little bit big, so order half a size smaller than you'd normally buy.
Comfort
Just how comfortable are these boots? Well, I loaned my pair to a friend and he absolutely refused to return them. He offered to pay me for them, but under no circumstances was he about to return them, and he said they were the best boots he'd ever worn. Needless to say, I had to get another pair of boots for this article. Happily, the replacement pair is just as comfortable as the originals were.
A pair of these boots in size 9 weigh just 23 ounces, according to the Altai website. Naturally, weight will vary according to size.
Not Insulated
The only thing these boots are lacking is insulation. If I lived in a colder climate, I would really miss the warmth of insulated boots. But you can always don one or two pair of wool socks and I think your feet will stay warm enough in some pretty chilly temps.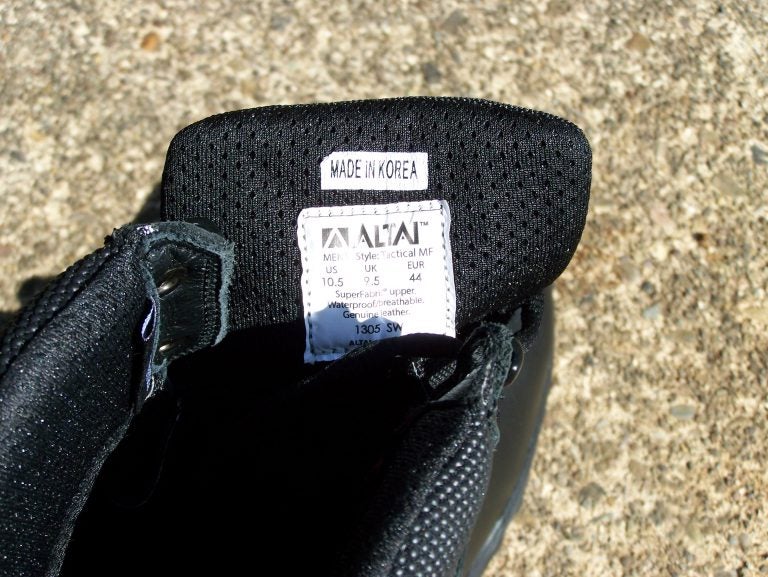 These are full boots, in that they stand about 9 or 10 inches tall, which is just right for this type of boot. We have some tough terrain in my neck of the woods, and taller boots protect your ankles from rocks and sticks while helping to prevent sprains and twisted ankles.
Warranty
Altai has a "Free shipping, free exchanges, no risk" policy. If you order Altai boots and they don't fit properly, Altai will pay for shipping both ways to exchange them for the proper size. And if you decide you just don't like them, Altai will return your money, and they'll pay for return shipping. All the details can be found at their guarantee page. I don't know of many companies that do this sort of thing to make their customers happy.
If I were in a bug-out situation, you can be sure that my Altai tactical boots would be on my feet. They're definitely an important part of my bugout gear. I just don't see these boots failing under the harshest conditions you can throw at them. I also know that Altai recently completed a large order for a foreign military, and the clients couldn't be happier.
Altai boots are available in black and in desert tan, and one model even comes in brown. See also my review of Altai low top boots.
SHOP NOW