Trying the Ravin R15 Compact Crossbow for the First Time
Russ Chastain 01.16.17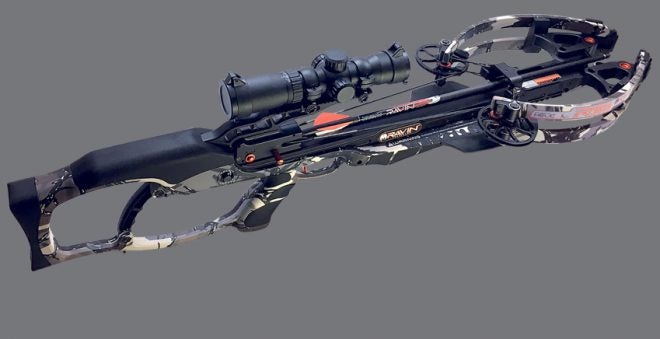 Just a few days ago, I posted a video about the brand-spanking-new Ravin R15 compact crossbow. I observed that this xbow was on my list of stuff to definitely try, and it was actually on that list before I watched the video. But after learning about all the new stuff, I knew I had to check out this crossbow. So today, I did just that.
Ravin Executive Vice President Mike Weinkauf expounded on the Helicoil technology, but I didn't quite catch it all. It has something to do with spiral grooves allowing the cams to rotate something like 240 degrees with just two inches of limb travel. And in that short space of travel, it imparts an amazing amount of force to the arrow.
How amazing? Well, I fired one arrow in a strong crosswind and hit a bullseye 100 yards away. The target dots were not huge; I'm guessing about 4″ diameter or so.
With no rail to torque the cams and increase friction, and with an easy crank-to-cock system (which can be operated quietly for hunters), this super-narrow crossbow is bound to appeal to deer hunters. After all, there's only six inches between the axles when it's cocked!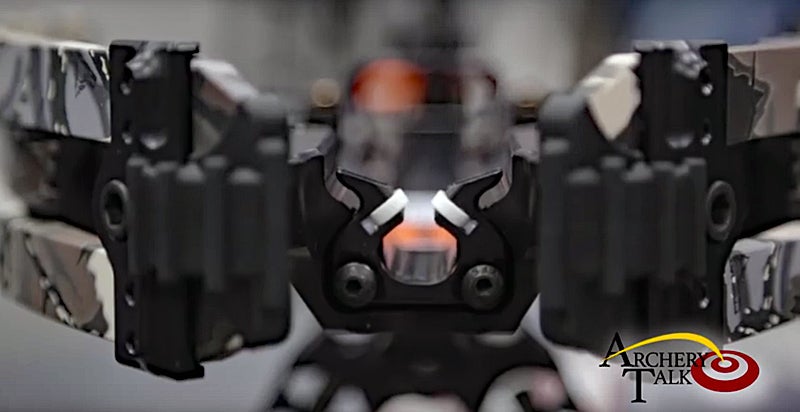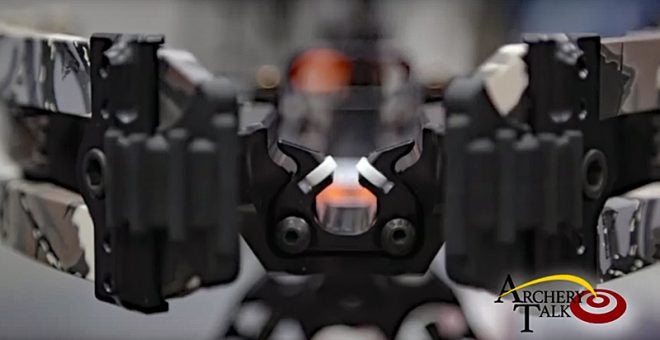 The way the Ravin R15 cocks and operates is demonstrated in the video, and I should be getting some firsthand experience with it before long, when I get one to test and review. Sweet!
The trigger on the R15 was pretty magnificent, which is almost always NOT the case in my crossbow experience. Mike described it as an "2.5-pound trigger with zero creep." And he was not lying.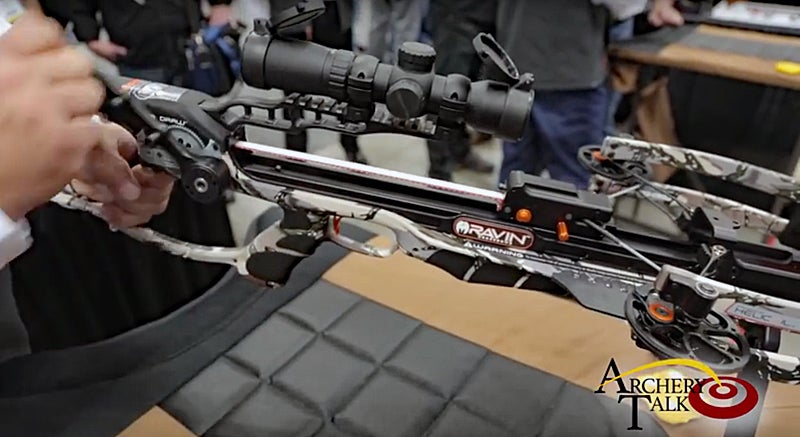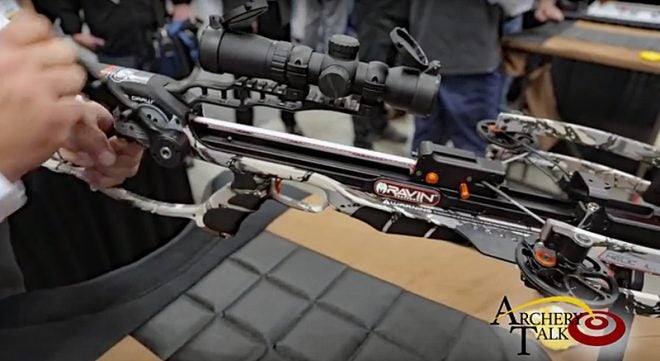 The safety is pretty easy to operate, doesn't require a lot of travel, and didn't seem to be noisy (some are). It did not appear that you could easily disengage the safety while maintaining a shooting grip on the crossbow, though.
This is one impressive crossbow. Stay tuned to AllOutdoor for more on the R15.