New From Lionsteel: Fixed-blade D5, SR-11, Big Daghetta
Jon Stokes 01.18.17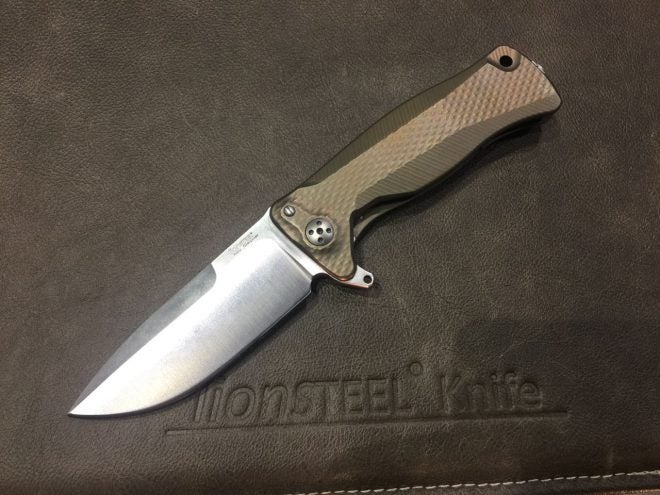 Lionsteel has emerged in recent years as one of the top knifemakers in the world, taking numerous well-deserved industry awards for design, quality, and innovation. These guys are small, though, and I always stop by their booth at SHOT to check out what's new for the year. It's never more than two or three new designs, but they're always top-notch. Quality over quantity and all that.
The D5 is fixed-blade awesomeness
This year brings three knives. First up is a gorgeous fixed blade, the D5. The D5 boasts a solid micarta handle milled from a single block of micarta. You can't see it in the pictures, but it wraps seamlessly around the front of the grip.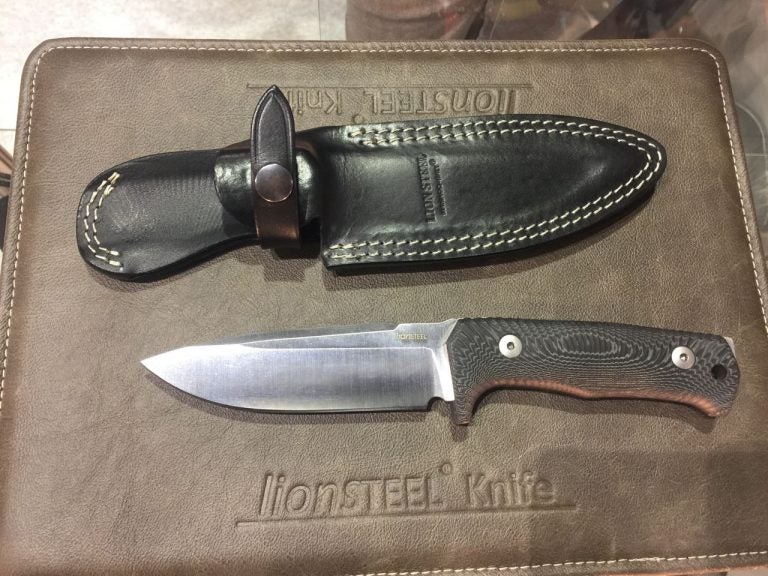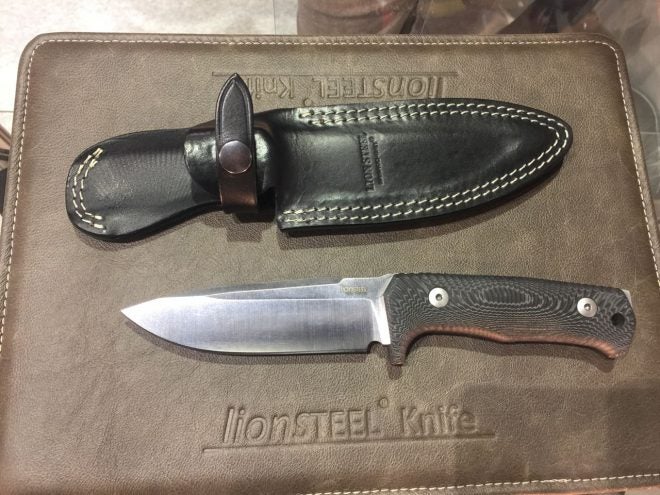 The blade is German NIOLX hardened to 59 Rockwell, and it comes in a satin or black finish.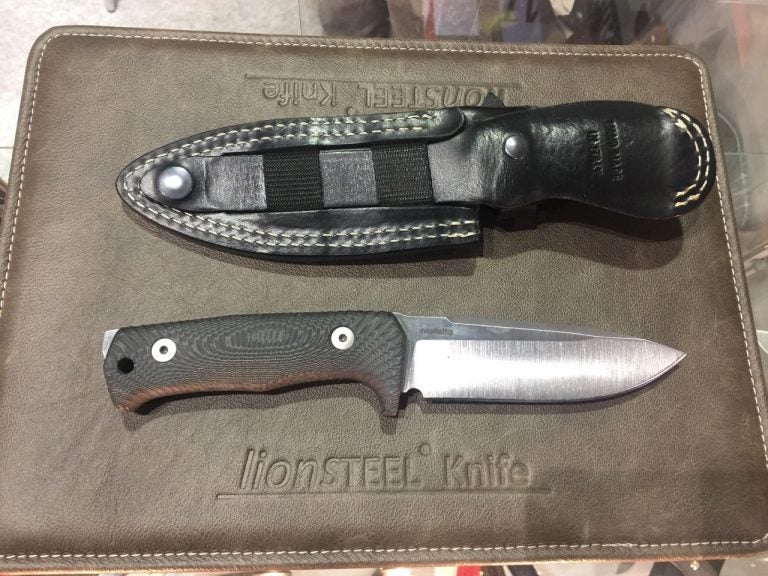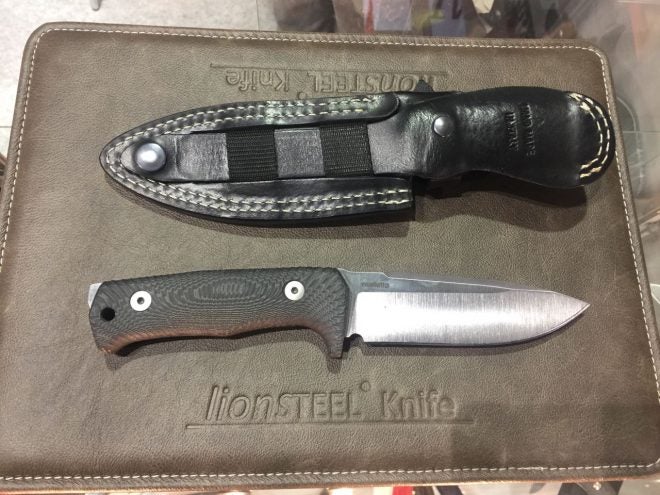 The knife comes with a beautiful handmade leather sheath that has a MOLLE attachment. (Everyone is doing MOLLE on their sheaths this year, apparently.)
Now, if you caught my Lionsteel visit last year, you know that I really wanted to like the fixed blades that were released, but I had some quibbles about blade shape and so forth. In the end I wasn't really sold on any of them. Not so with the D5. I love this knife.
The D5 is the Lionsteel fixed blade I've been waiting for. The heft, the feel, the steel, the handle–everything about this blade tweaks all my knobs, and now that I've discovered a love of boar hunting with just a knife (long story, but I'll write about it soon, although the pix are gruesome so I can't really share them), this looks like a fantastic boar blade.
This knife retails for $180, and in my opinion it's a steal at that price (assuming it's made to Lionsteel's usual quality standards).
The tragedy for me is that I really, really, really don't need yet another fixed blade in this size range. But if I were going to pick up a new one for knife hunting, it would be between the D5 and the similarly size and priced Viper Fate.
The SR-11 and Big Daghetta
Lionsteel's new SR-11 folder is basically a rebuild of the SR-1, which was the knife that really put Lionsteel on the map in a major way. The company has redesigned the handle a bit and has added a glass breaker on the end.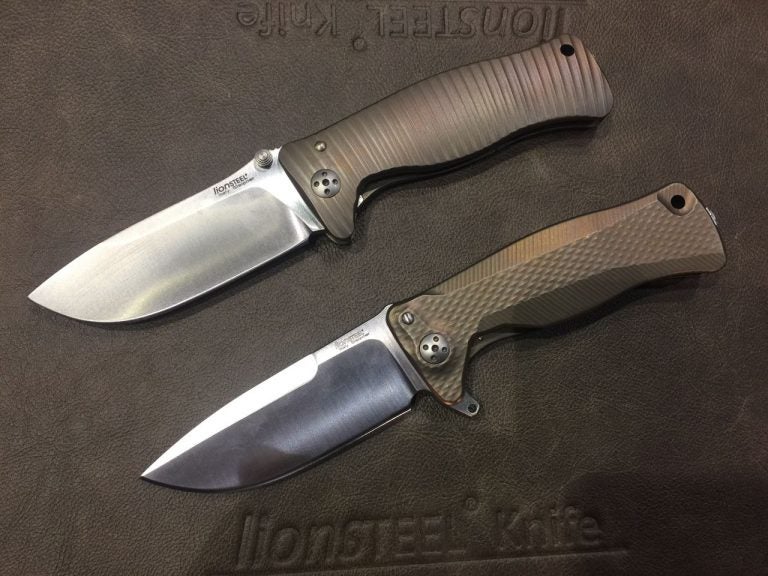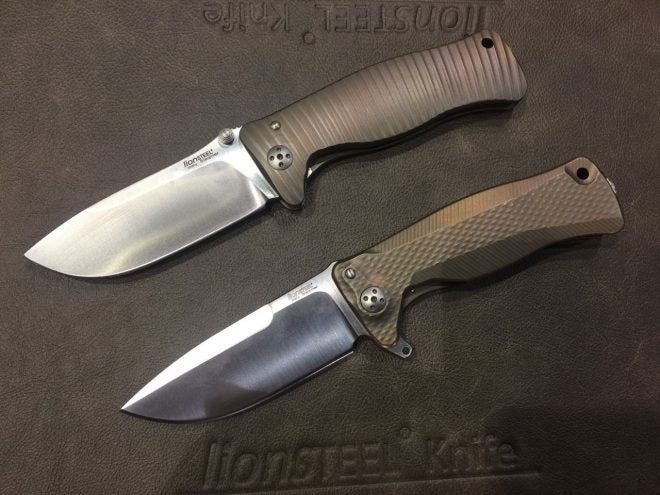 The available handle materials are titanium ($350 retail) and aluminum ($200 retail).
There's also a small dial on the handle near the lock. You can rotate this dial and lock the blade lock down so that it's effectively a fixed blade.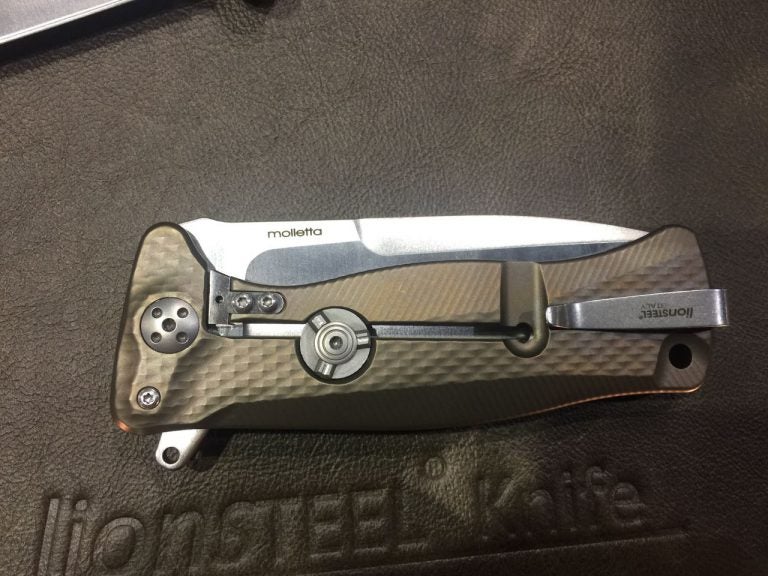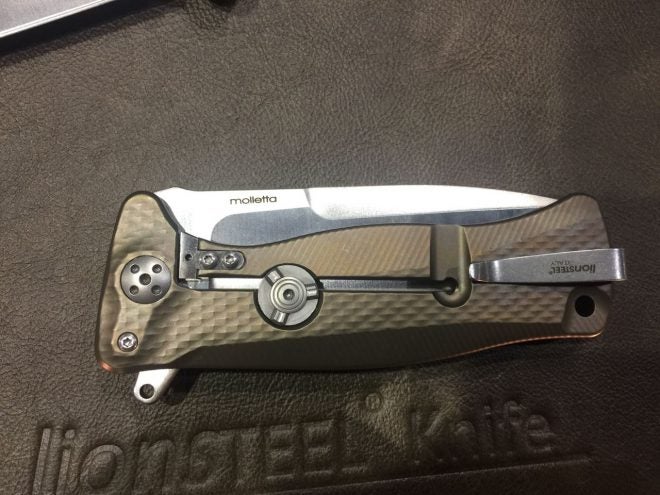 SHOP NOW
Like the original SR-1, the SR-11 runs a Sleipner steel from Germany.
It looks like a great folder, but in contrast to my obsession with high-end fixed blades, I'm a guy who's happy with a big box retail folder, so what do I know? Maybe we can talk AllOutdoor EDC guru Tony Sculimbrene into reviewing it for us.
The Big Daghetta is also new and is available in G10 or titanium. The steel is D2.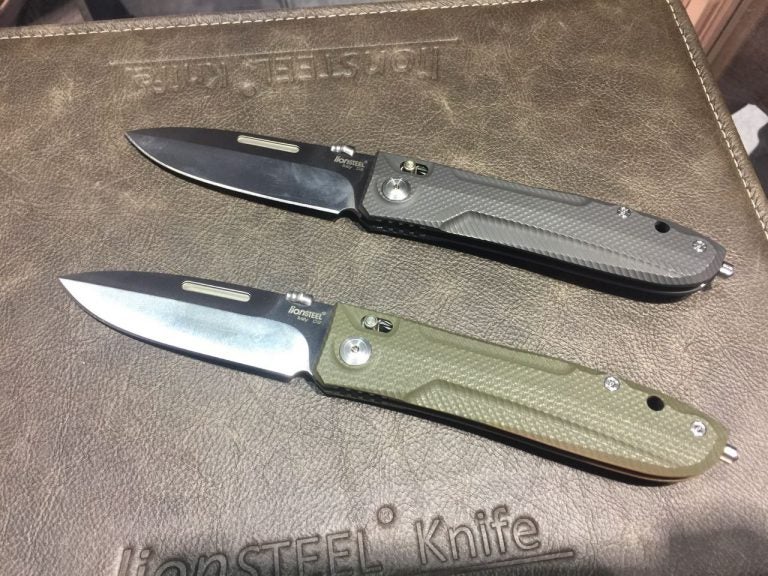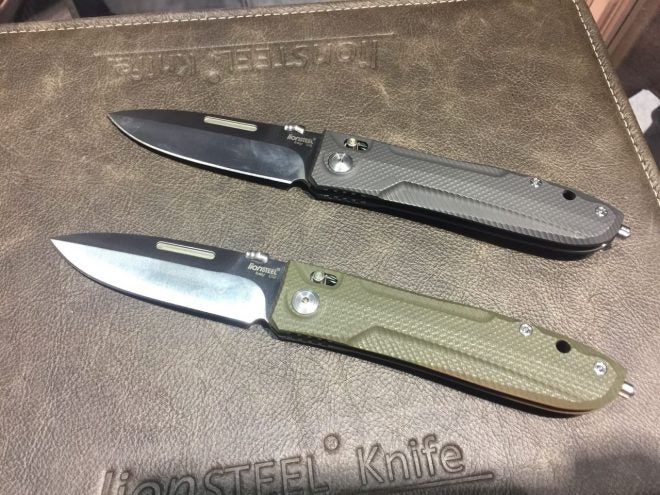 SHOP NOW