New & Improved Ways to Protect Guns & Optics From the Elements
Russ Chastain 01.21.17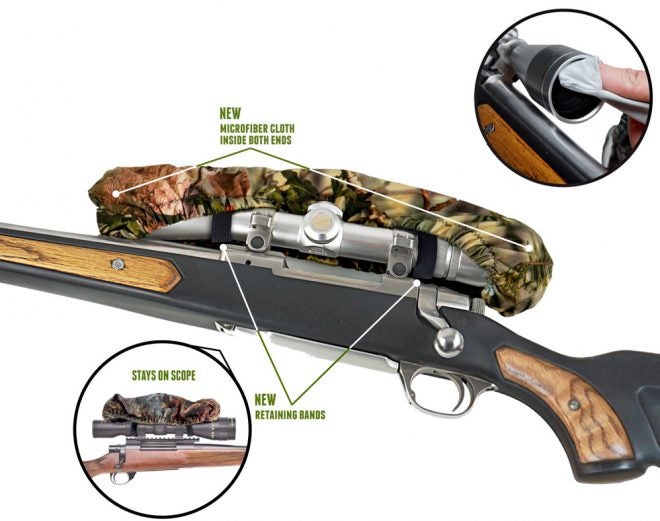 While walking the SHOT Show last year, I came upon a nifty item, one that I wished I'd had the deer season before and several times since. It's called the Gun Slicker, a waterproof cover to protect your rifle and scope from rain, sleet, snow, and dust. And although it covers your entire gun, it packs away into a handy-dandy compact stuff sack. You can read more about it here.
For 2017, the Gun Slicker has been improved. Now there's a barrel port in the end to help hunters take a shot quickly when a critter shows itself. Other new features listed in their catalog include an overlap buckle and one hand adjustment.
Before you accuse me of advertising for them: these are the only images I could get. Don't freak out just because they are catalog images that point out the selling points of the products. Right now these are the only pics I could get. Their own website still shows the 2016 versions of the Slickers.
MSRP is $24.99 at the Alpine product page.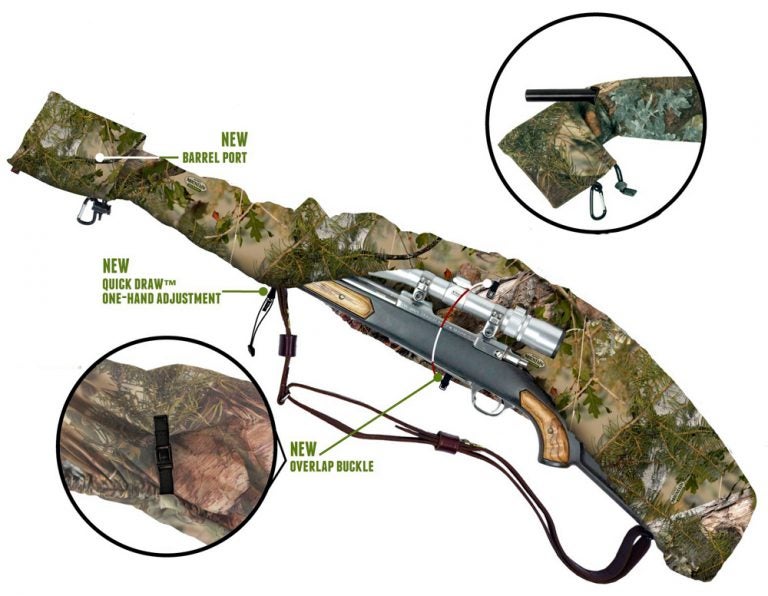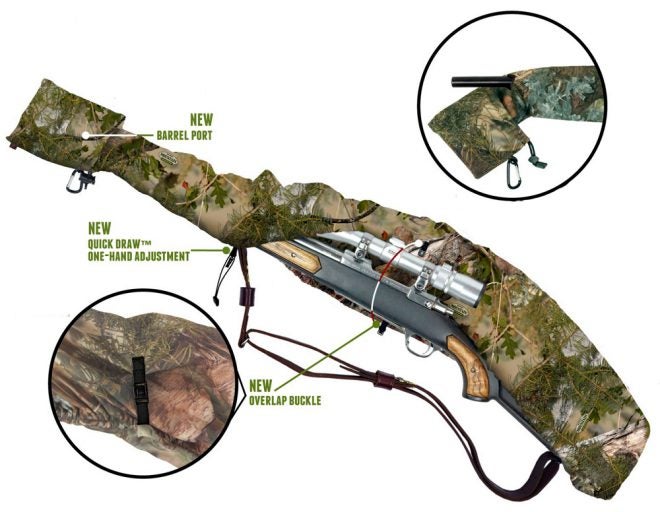 They also have an AR Slicker (not pictured) that has also been improved (link goes to the old style for now).
The Scope Slicker is a scope cover that's light and waterproof.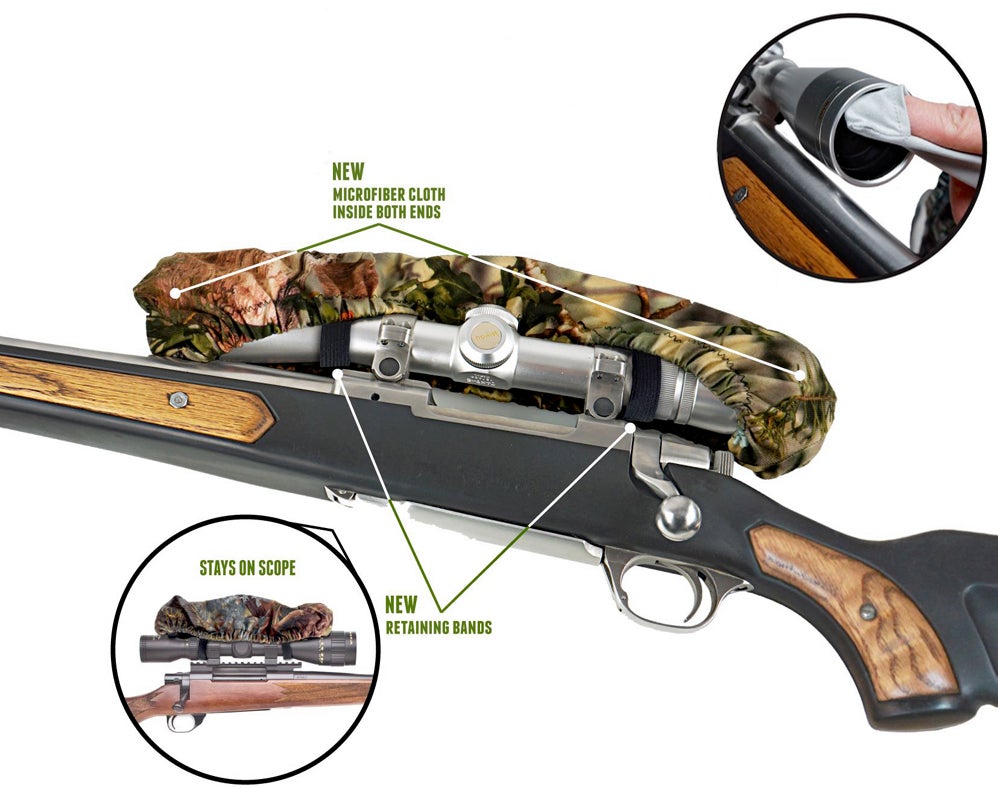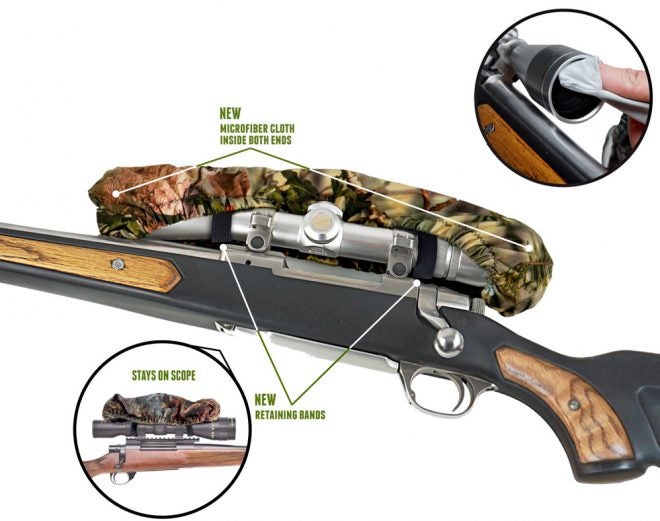 I have used neoprene covers on my deer rifle scopes for a few years, both to keep dust off of the scope while driving to a hunt and to keep rain and fog off of the scope while in the woods hunting. But this may be a better option. It now has bands to keep it secured to the scope, so if it slips it won't go flying off into the woods like a rubber band, as a neoprene cover did to me last year.
Another nice touch is the tuckable microfiber lens cleaning cloth that's attached to the inside of BOTH ends of the Scope Slicker.
Four sizes of the improved Scope Slicker will be available; MSRP is $14.99.
The Bino Bandit is a neat little glare-blocker that slips onto your binculars and folds out of the way if you need it to. When it's folded back around the eyepieces, it conforms to your face when you're looking through the binocs. This blocks ambient light, making it a lot easier to see through the optics.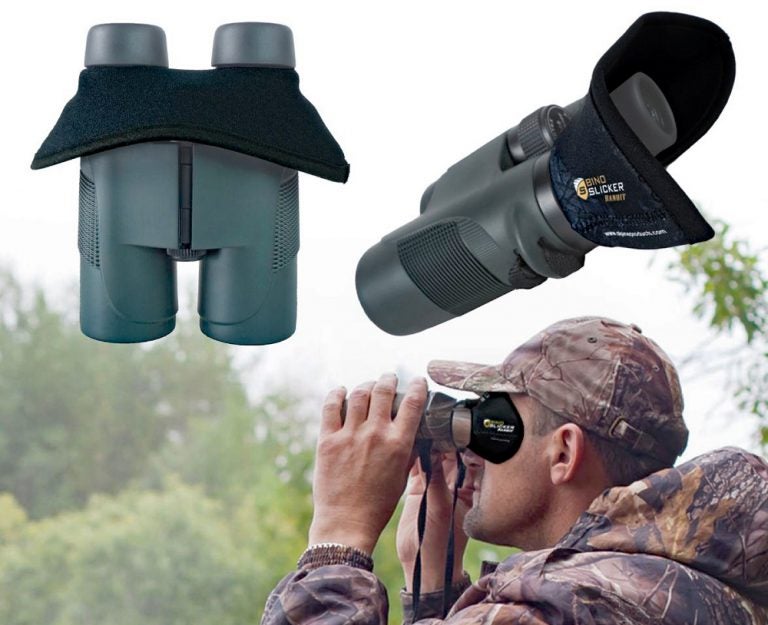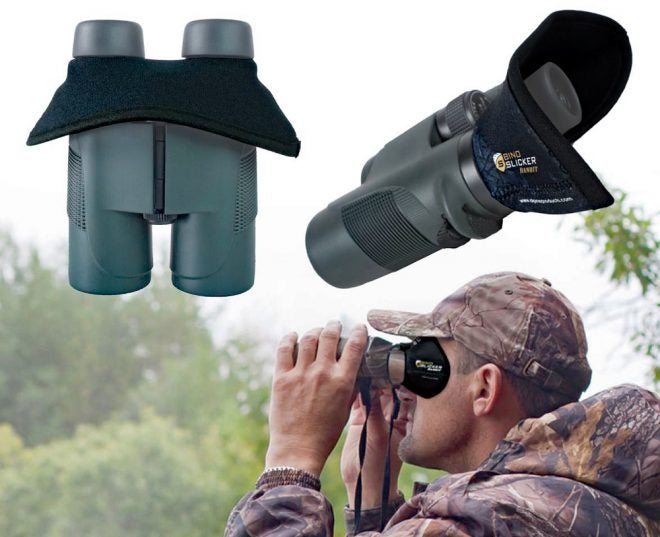 I tried it, and it was a lot nicer looking through the binocs with the Bino Bandit. Heck, I've tried to do the same thing with my hands before, but this is much easier to use.
The Bino Bandit should also block wind and other weather, which ought to help prevent my contact lenses from drying out while I'm glassing for game.
MSRP is $15.99. A smaller version (Spot Bandit) is available for spotting scopes, with an MSRP of $10.99.
Alpine Products has plenty of other stuff for hunting, fishing, optics, and more. I'm hoping to get my hands on some so I can test and review them for you here.