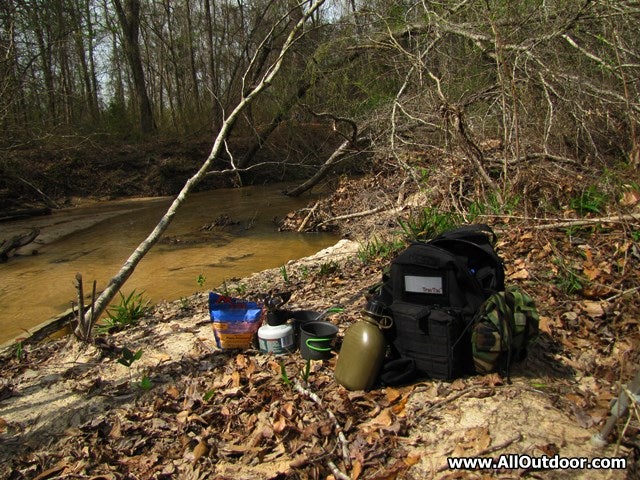 The TravTac Onyx is a sling bag that was designed with concealed carry in mind, and it makes a great daypack.
Awhile back a representative from Travtac reached out to me through my Youtube account and asked if I would like to do a review of their Travtac Onyx. While looking at the pack on-line, it looked like any other sling pack. Then I received the pack.
First Impressions
First impressions were very good. Unlike other sling packs, the shoulder strap in the middle of the pack. This means the pack can be switched from one shoulder to the other.
On a hiking trip in 2016, I used a pack with a shoulder strap that was designed to only be used on the left shoulder.  After around 7 or 8 miles the pain was so bad that I was thinking about dropping the pack and then going back to get it later. Even just 4 miles into the trip I had to take a bandanna and put it under the strap for extra padding.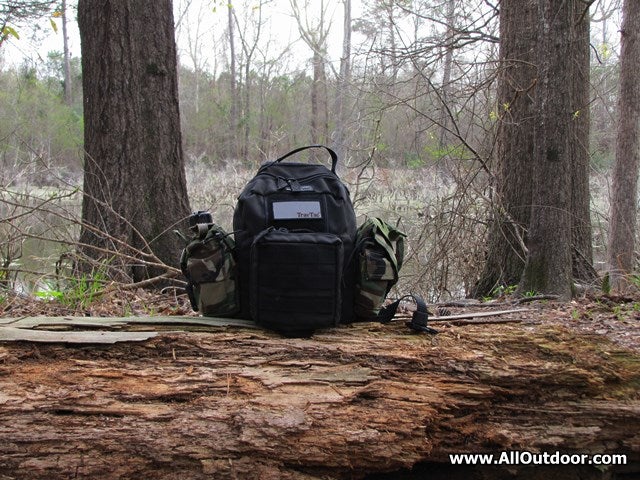 The TravTac Onyx does not have that problem. The shoulder strap is four inches wide, and is in the middle of the pack so it can be swapped from one shoulder to the other.
External webbing allows for canteens and/or extra pouches to be attached. For my first hike with the TravTac Onyx, I attached two MOLLE canteen pouches. One was for a canteen, and the other was for a dump pouch.
The sternum strap is completely adjustable and is not permanently attached.
Specifications
From the TravTac Onyx wepage:
Made in the U.S.A.
Total Capacity (including rear pocket) – approx .397 cu ft. / 686 cubic inches
Main zippered compartment – 11.5"h x 9.5"w x 4"d – (8" wide TMC attachment area)
TMC and MOLLE attachments
True USA made 1050D ballistic fabric shell
Completely assembled in USA with double stitched construction
Lifetime material and workmanship warranty
Concealed Carry
The TravTac Onyx was designed with concealed carry in mind. The small pouch has a velcro lining for attaching a velcro lined holster and magazine pouch.
However, I found the latch on the sternum strap slightly difficult to reach in a hurry. There needs to be some kind of quick disconnect or buckle on the sternum strap. This allows the sternum strap to be detached and the pack moved to the front where the weapon can be accessed.
I contacted the manufacturer and suggested a quick disconnect on the sternum strap.
TravTac Onyx as a Daypack
SHOP NOW
On my first hiking trip with the 
TravTac Onyx
I was able to carry:
Water filter
Mountain House Pasta Primavera pouch
Coleman Max blended fuel stove
Stove fuel
Cook set
Cooking accessory pouch
In one of the canteen pouches I packed mosquito repellent and toilet paper. Besides a rain poncho, I took everything I wanted for a day hike.
I hiked out to a creek a few miles from home, had lunch, then hiked back. Overall, I was happy with how the pack carried.
Overall
The only changes I would make to this pack is to add a quick disconnect or a buckle to the sternum strap.
The velcro held my Glock 19 in place so that I knew exactly where it was at. Magazine pouches are available through TravTac.
I could not find anything to dislike about this pack. It did exactly what it was supposed to do, and that is carry my gear with a certain degree of comfort.
SHOP NOW