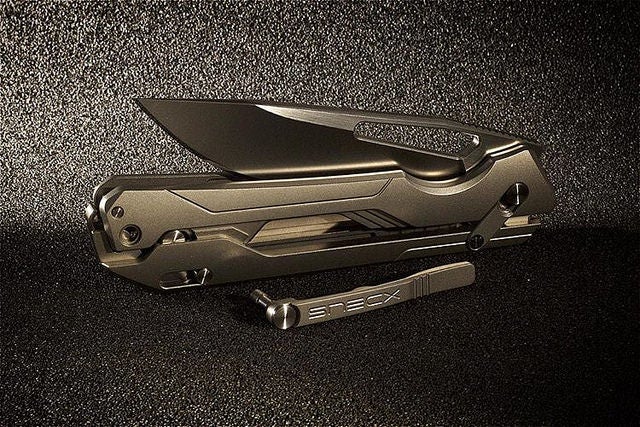 The first part of this article covered a lot of the good stuff in the Gear World. This part covers some good and bad.
Benchmade Stagnation
Benchmade has been making the same knife with a variation of blade shape and handle material for about eight years now. Their addiction to the less-than-ideal Axis lock is crippling the company design-wise. Want proof? They are the only major brand (other than Cold Steel) without a titanium framelock flipper. Only the North Fork piqued my interests in terms of new designs.
Benchmade has always played it safe, but at some point playing it safe becomes stuck in a rut and they are there right now. The new Griptillians were great, but when the best knife you made in 2016 is a very slight update to the best knife you made in 1996, there is a problem.
It doesn't help that there was yet another product line reshuffling as Benchmade announced they were ending the H&K line. Another year, another rebranding. Only marketing folks benefit from this. A confused brand vision, an addiction to a lock that almost always has blade play, and a boring product line are bad news for the Butterfly. Hopefully 2017 will be better. It needs to be. The competition next year looks awfully stiff.
Custom Tactical Knife Collapse
It used to be that a new knife from a "name" maker would come out, people would go crazy, his books would fill up, and the secondary market prices would take off. Not anymore.
Look at the archives on Arizona Custom Knife Works and you will see a sharp drop in the rate of price increases and, in some cases, actual price drops. The forums are chock full of custom tacticals that aren't selling for their table prices, let alone the exorbitant prices they were going for a year or two ago.
Some makers continue to demand high prices, but the surest sign that this is a bubble is the fact that some new makers, folks like Joe Oester, are demanding $2,000 for a knife with basic materials (CPM154 and G10), and they are getting it because their designs are simply the latest hotness. Even Blade Magazine, noted for their documentation of trends in the knife world from two years ago, published a piece on the decline of the secondary market for custom tactical knives. What's the opposite of a canary in the mine? Whatever it is called, it's clearly Blade Magazine declaring an end to a trend.
Spyderco's 2017
Spyderco jumped the hype calendar and released its 2017 catalog in November, well ahead of its usual IWA showing and even before the SHOT Show. That is notable. What is more notable is the contents of the catalog. There is something for everyone in the Spyderco 2017 line up–from two Maxamet folders, to a new Paramilitary, even an new budget blade.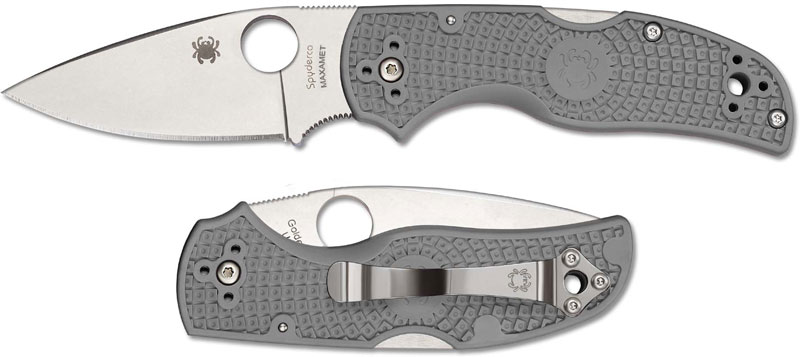 2016 was not a great year for the Spyder, with a bunch of high priced blades that missed the mark. The Nirvana, their first knife to reach the $600 price point at MSRP, was plagued by serious lock stick issues. By the end of the year it was going for massive discounts on the forums and not a single collector seemed happy with the blade.
All sins are forgiven in the knife world when you release a new version of three or four of your best selling blades with new features and new steel. Instabuys clog the catalog–the Maxamet Native 5 (or Manix 2 LW), the Paramilitary 3, the Rhino, the new Tenacious-priced blade, and a hand full of others. Spyderco has a 2017 line up that is poised to take ZT's crown. It also makes Benchmade look even more stale.
Snecx is Coming
This Malaysian custom knife maker has caught the knife world by storm. His first knife ever, the ISF-20, sold for $8,100 in an IG auction.
That is crazy. Even crazier is the fact that given what it was, that price wasn't outrageous.
The level of detail, design prowess, and fit and finish exceeds anything I have seen, even topping some art knives. Polished interior chamfers, screwless construction, and floating pivots all have a hint of George Daniels, the watchmaking savant.
Like Daniels Snecx's handcrafted designs have next-level details, doing things that most people assumed were impossible or unfeasible in a folder. Log on to his IG feed and you will see details like no other. He made three folders in 2016 and is readying the release of his Buster for 2017. He even hinted that some of the exotic features are doable on a production scale.
Someone should sign this guy right now and make him an in-house designer or at the very least an exclusive designer. In a single stroke Benchmade could reposition themselves in the market, and their machining capabilities might be able to mass produce some of Snecx's more tame designs. Whoever scores him will have a huge feather in their cap, and until then most of us will have to content ourselves with his rambling descriptions in IG. Unless you have $8,000 to drop on a knife.
The Dragon Emerges
Chinese knives used to come in two varieties–rip offs and cheapos. Sometimes you even got a combination of the two like in the infamous San Ren Mu Sebenza clone. But in the past two years Chinese knives have a made a pivot towards true respectability.
For me, the trend is seen in two places: the high end and fixed blades. Reate (and their Steelcraft brand), We Knives, and Kizer have all produced great blades this year. They have also done good work as OEMs, making many of the part for Custom Knife Factory. Flippers with Moku-Ti inlays on a production scale means that Chinese made knives are surprising their American competitors. Only ZT clearly outperforms the high end Chinese stuff.
But that has been happening for a while. What is new, something that began about 18 months ago, is the rebirth of Schrade. They are making truly excellent fixed blades with great prices.
The Becker KaBars have been the best value in outdoor knives for sometime, but Schrade's recent releases have dethroned the king. The SCH36 and other similar knives may lack the refined handling of the Beckers, but at 1/3 the price they are hard to ignore. Grab one, beat the snot out of it, and you will understand. China is making some great fixed blades to complement their growing mastery of high end production folders. US makers should take notice.

SHOP NOW
As 2016 comes to a close, 2017 looks to be even better. If Spyderco is any indication, prepare yourselves and your wallet for Wave 3 of the Golden Age of Gear.