You Can Now Order Yukon Man Stan Zuray's New Book
Russ Chastain 04.17.17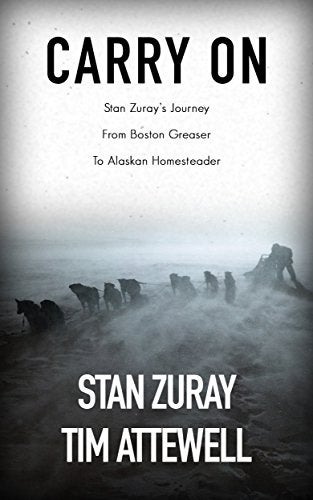 Over the past few years, I've enjoyed watching the TV show Yukon Men, especially Stan Zuray, the Boston-born backwoodsman who fled a life of crime in Boston by heading for Alaska. There he spent years in a remote cabin before moving to the town of Tanana and later became somewhat dismayed when a new road connected Tanana with the rest of the world.
Stan is the real deal, a man who has been there and done that, and has figured out two or three different ways of doing most everything. Fortunately for us, he's willing to share his knowledge.
He's also willing to share his story, and he recently announced on his Facebook page that his new book will be released on April 28. The book was co-written with Tim Attewell and titled "Carry On: Stan Zuray's Journey from Boston Greaser to Alaskan Homesteader," and as of April 17, 2017 the e-book can be pre-ordered.
In 1960s inner city Boston, Stan Zuray had nothing but a life of crime ahead of him. As he grew older, he found himself searching for more. Soon, deep in the interior of Alaska, he found what he was looking for.

Life in the remote Tozitna River valley kept Stan on the knife's edge between deadly cold, grizzly bears, famine, and one unruly sled dog with a grudge. Humbled by nature, his life then made a complete reversal. His story tells of the complete reformation of a man, as his heart and mind change focus from crime to survival.
I'm looking forward to learning more about Stan. He's a man after my own heart when it comes to fixing things with available parts, although I don't think I'm willing to put up with those Alaskan winters.