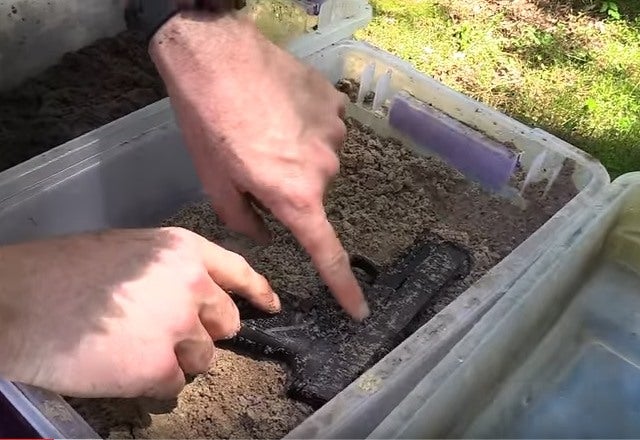 The Military Arms Channel takes the FN 509 and runs it through the gauntlet. This is a series of tests involving water, sand, dirt, and mud.
The 509 is a civilian version of the handgun submitted to replace the Beretta M9. The Sig p320 eventually won the trials and will replace the Beretta m9.
Specifications
From the FN 509 web page.
Caliber: 9mm
Operation: Double-action
Mag Capacity: 10 or 17 Rd.
Weight: 26.9 oz.
Barrel Length: 4.0″
Overall Length: 7.4″
Twist Rate: 1:10″ RH
Length: 7.4″
Height: 5.56″
Width: 1.35″
Trigger Pull: 5.5 – 7.5 lb.
Sight Radius: 5.79″
Now for the video.
As the videos says, this is not a scientific test. Then again, how does someone do a "scientific" test with moving parts, sand, water, dirt and mud? I personally like the gauntlet test. As long as all of the handguns are subjected to the same standard, then surely we can draw a rough baseline?
Overall, I was not impressed with the results. In fact, I was disappointed. Just being dunked in water caused the 509 not to fire.
The trigger reset spring seems rather weak, because the trigger had to be pushed forward several times.
This may be the first handgun to have stoppages so early in the game.
On a personal note, I was expecting better performance from an FN product. They have a reputation for quality products. So, why did the 509 perform so badly?
Special thank you to everyone at the Military Arms Channel for making another great video.