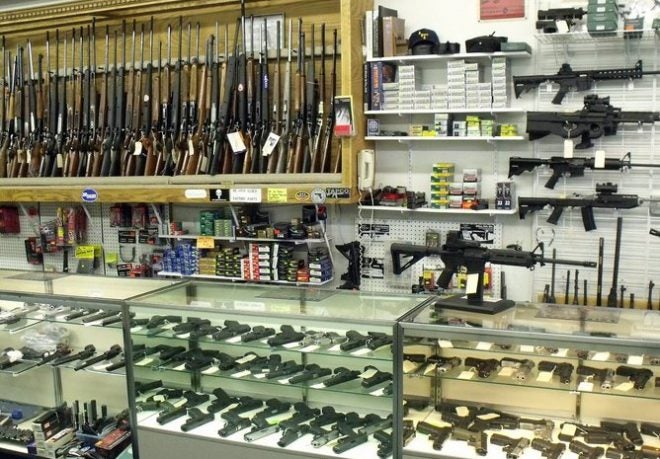 It is no secret gun companies are hurting, and so are retailers. In early 2017 Remington laid off 122 workers and Colt laid off employees from its custom shop.
August 2017, Dicks Sporting Goods stock prices took a hit, going from $34.91 to $28.67.
From Guns.com – Dick's Sporting Goods: It's 'a perfect storm' in retail right now.
Dick's Sporting Goods' top executive described the current retail market as "a perfect storm" in a phone call with investors last week.

Chairman and CEO Ed Stack said Saturday the company's hunting category faces slow growth as politically-driven fear around impending gun regulation drags sales and causes inventory backlog, inciting a "panic" industry-wide.
Mr. Stack went on to say Dicks Sporting Goods will implement a price match guarantee, though the exact details are unknown. Gander Mountain had a price match, but the store with the lower price had to be within 100 miles of Gander Mountain, which is not completive in the current market.
Big box retailers have to be more competitive. We live in an Internet age, yet big box stores are operating like it is 1987. Customers are no longer forced to settle for what is sitting on the shelf. While standing at the counter looking at the product, we can get online and price match.
Example of a Marlin 336W lever action 30-30.
Dicks Sporting Goods – $429.98 (10% off!) WAS: $479.99.
Academy sports and outdoors – $399.
Buds Gun Shop – cash price, $416.
It is not just the current gun sales slump that is hurting big box retailers, it is a lack of competitiveness. Stores can no longer set a price and expect a customer to pay it.