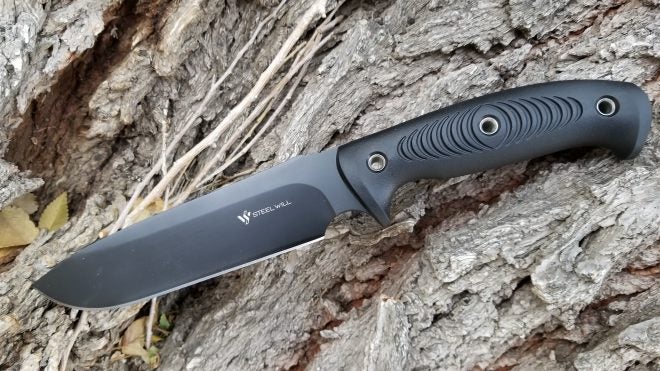 Last week, I posted a preview of Steel Will's upcoming Roamer line. Now, I finally have one in my possession. Here it is: the Roamer R300. This is the biggest of the bunch, purpose-built for controlled chopping and carving. After an eager unboxing, I ran it through an evening of initial tests. Here's how it fared, along with a brief look at its dimensions.
Specs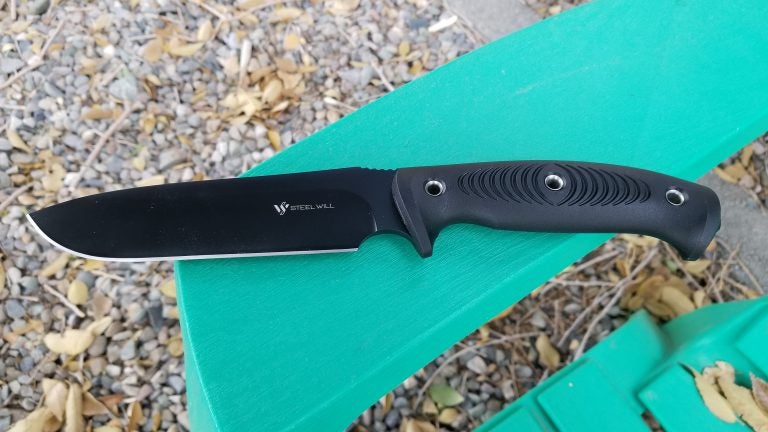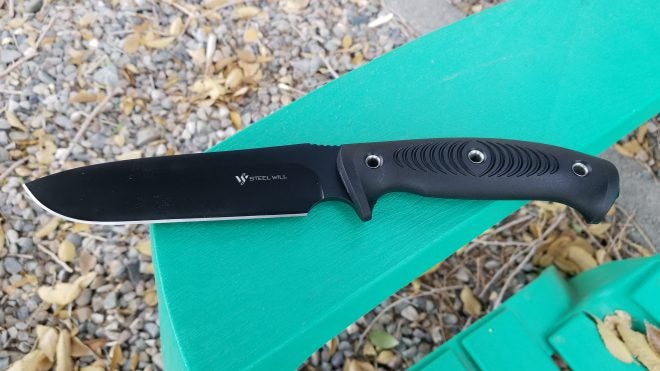 This Roamer is an absolute beast in the hand. Its 11.81" length makes it even longer than the SOG Pillar I recently reviewed. The blade itself accounts for 6.3 of these inches, measuring a rugged 0.2" across the spine. The handle is composed of TPE, a fairly standard thermoplastic. It's grippy and nicely contoured, with three evenly spaced holes.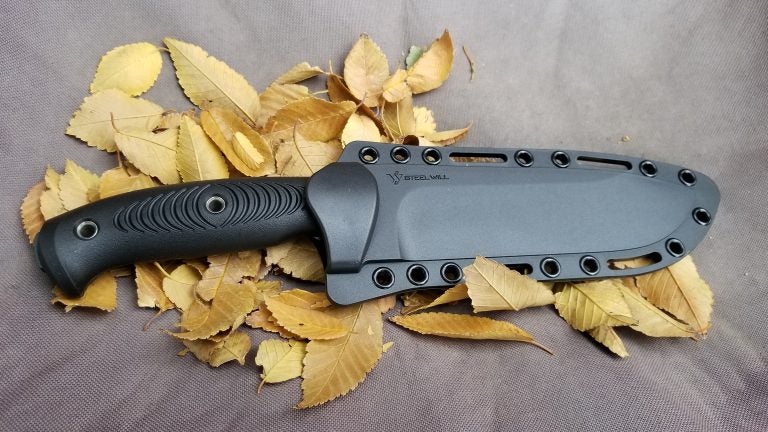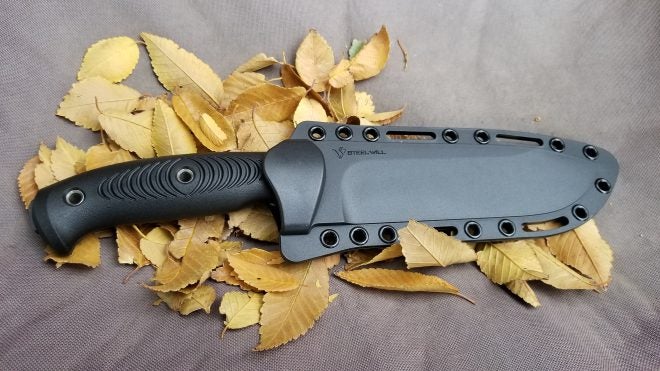 The nylon sheath features a somewhat confusing multi-mount system, which I'll need more time with before explaining. There's a dual-fastener system that works okay, but it's a little counter-intuitive. Vertical belt carry is rather pleasant, though I'm curious to see how it fairs on the trail.
Woodworking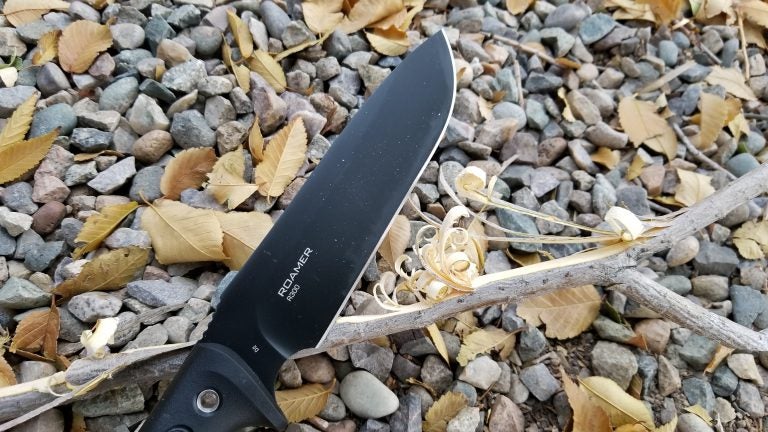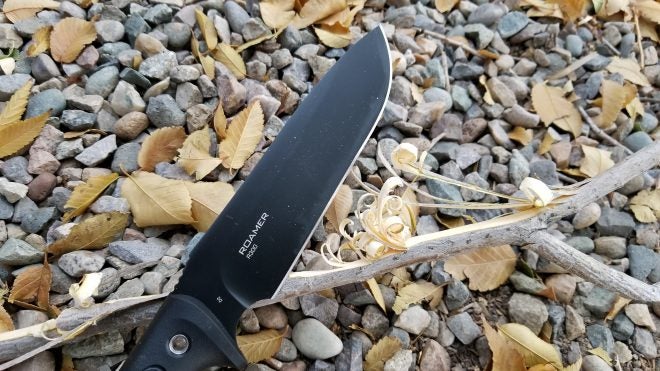 SHOP NOW
The
R300
is going to be a heck of a chopper. While I can't find an exact weight in the specs, I can tell you that it's a fairly hefty blade. It made short work of a fallen tree branch, limbing and splitting with ease. The curve of the handle fits me well, making for comfortable downward and sidelong slashes. And just look at that forward finger choil! Unless your fingers are bigger than a bratwurst, it'll fit you just fine.
Once the branch was in pieces, I attempted a few feather cuts. The Roamer R300 performed surprisingly well here, shaving strips from several narrow sticks. I'm interested to see how it does against tougher wood, especially as a batonner. I know that can be a fairly divisive practice in the outdoor world but, come on. This big blade was built for it.
Slicing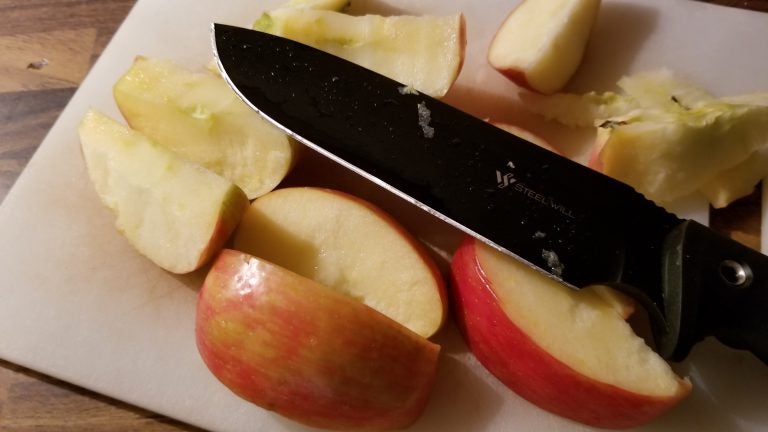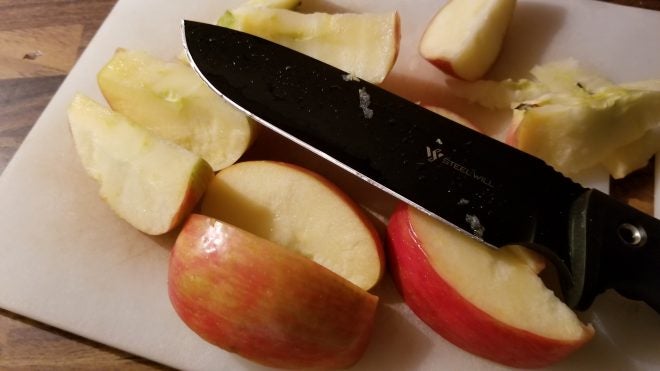 While I may not have a forest around my residence, I do have a kitchen. So after dominating a few branches, I set my sights on a
honeycrisp apple
. Predictably, the R300 struggled a bit more in this capacity. It's more of a splitter than a slicer, as the above photo clearly shows. The thick blade stock prevents it from truly excelling at the
cutting board
, though this should serve it well on the chopping block. Maybe I should split apples and onions on a log. Yeah, that's going to make its way into the full review.
So Far, So Good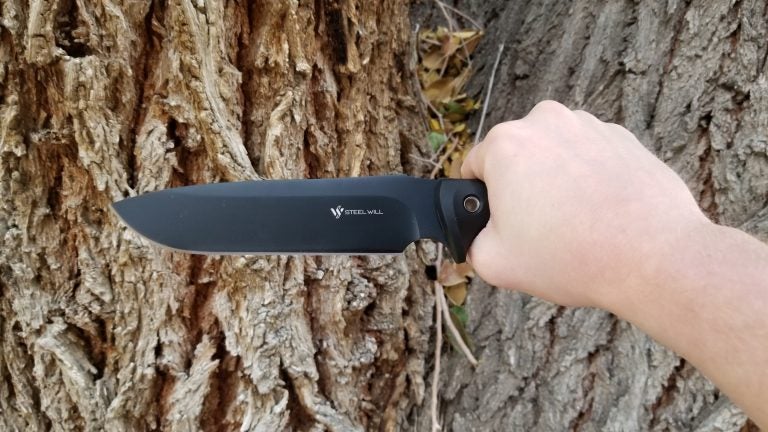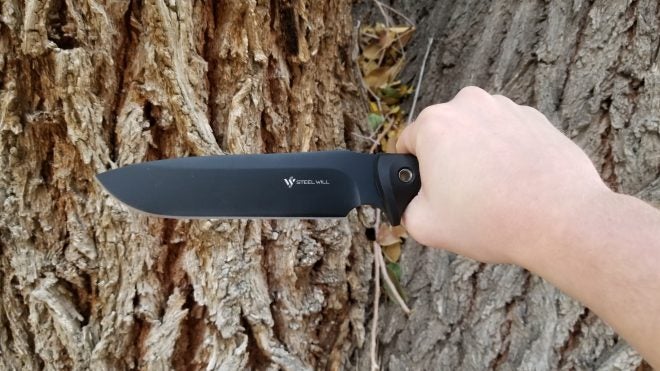 SHOP NOW
Overall, my initial impressions of the Roamer R300 are very positive. Though not a kitchen standout, it seems like it'll be a blast in the outdoors. It's advertised as a perfect knife for "building a shelter or working with wood," and I can see where this could be true.
Steel Will was kind enough to provide it as a review sample, and I'll be putting it through its paces over the next few weeks. If you don't feel like waiting 'til then, you can pick up your own at KnifeCenter or Steel Will's official website.