Bipartisan Gun Background Check Bill Introduced
Kevin Felts 11.17.17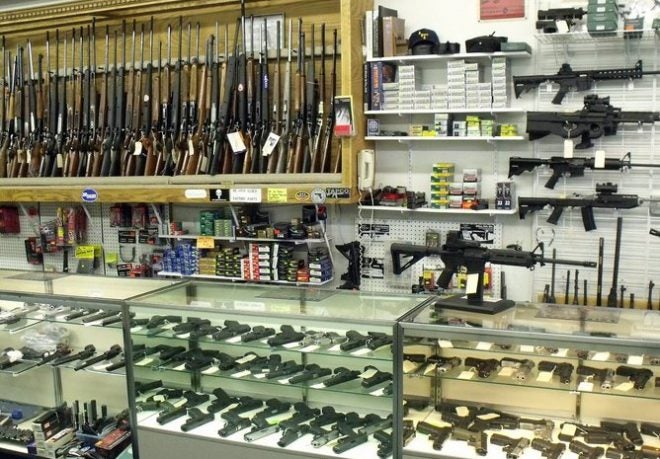 In the wake of the Sutherland Springs church shooting, gun control advocates called for tougher gun control laws. Then it came out laws already on the books were not being enforced. The alleged shooter, Devin Patrick, should have been prohibited from buying a firearm due to a domestic violence conviction. He had also been admitted to a mental health institution.
Due to the Air Force not reporting the domestic violence conviction of Devin Patrick to the National Instant Criminal Background Check System (NICS), Devin was able to legally purchase firearms.
Senators from both parties came together and introduced legislation that would require states and agencies to formulate a plan on reporting offenders to NICS.
From The Hill: Senators introduce bipartisan gun background check bill.
A bipartisan group of senators is trying to strengthen reporting to the national background check system in the wake of a mass shooting in Texas earlier this month.

Sens. John Cornyn (R-Texas), Chris Murphy (D-Conn.), Tim Scott (R-S.C.) and Richard Blumenthal (D-Conn.) introduced legislation on Thursday that would require states and agencies to produce plans for sending records to the National Instant Background Check System (NICS) that would show if an individual is prohibited from buying a gun and verifying that the information is accurate.

The measure would also try to incentivize agencies and states to provide information by blocking bonus pay for political appointees in agencies that fail to upload records to the background check system and rewarding states that follow their implementation plans.
Opinion
Guys and gals, I called this a week before the bill became known.
From a previous article I posted: Air Force Did Not Report Devin Kelley's Court Martial.
Maybe congress should pass a law saying laws have to be enforced?  Then again, if current guns laws are not being enforced, what makes us think new laws will be enforced?
This is absolute lunacy.  Gun control advocates love to point at background checks and say, "Look at how many bad people were denied a gun purchase."
On the flip side of the coin, how many criminals have not been reported to NCIS?  If you take a few minutes to read that article about gun laws not being enforced, you will see:
From January 2006 through August 2013, thousands of cases involving a weapons violation were thrown out in Cook County's criminal courts, The Chicago Reporter found. More than 13,000 cases that included a gun violation have been dismissed[…]
In seven years, 13,000 cases were dismissed in Cook County alone. How many of those were repeat offenders? How many would have resulted in a conviction and taken a criminal off the streets?
Gun cases are being dismissed by the thousands.
Criminals are not being reported to the NICS
Gun control advocates want more gun laws — laws which will probably not be enforced.
What is it going to take to break this vicious cycle? How about government employees doing their job and enforcing the law?