Win a Prime Centergy Hybrid Hunting Bow
Lucas Cooney 01.26.18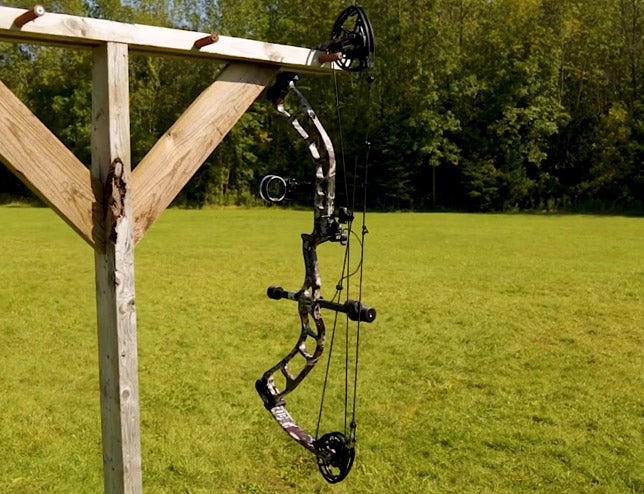 Prime Archery loaned us a Prime Centergy Hybrid hunting bow as part of our 2017 Hunting Bow Video Project we ran in conjunction with our sister site ArcheryTalk.com.
While we normally send test bows back to the manufacturer, Prime Archery thought it would be worthwhile allow us to give the bow away to one of our readers.
To enter for your chance to win our Prime Centergy Hybrid test bow, all you have to do is fill out this very short survey: https://www.surveymonkey.com/r/ArcheryTalkGiveaway2018
We will randomly pick a winner of the contest at the end of February.
The Centergy Hybrid is the longest hunting bow we tested this year, with an axle-to-axle length of 35 ¼ inches. Other specs include a brace height of 6.0 inches, a mass weight of 4.5 pounds, and an IBO-rated speed of 338 feet per second. The bow carries a sticker price of $1,099. And if you're not familiar with Prime bows, they feature a unique parallel cam design, which helps eliminate cam lean.
This was also the easiest bow to tune of the six we tested as part of the project. And thanks to its longer 35 1/4-inch length, it is an impressively stable and accurate bow to shoot.
Our test bow is set up with 60-pound limbs that can be tuned down as low as 50 pounds by loosening the top and bottom limb bolts. We currently have it set up with 29.5-inch draw length modules.
You can check out our review of the Prime Centergy Hybrid here.
Once again, entering for you chance to win takes just seconds. Just follow this link and fill out four fields and you are good to go.
Good luck to all who enter.